Joshua Karpeh, known to his fans as Cautious Clay and to his friends as Josh, is really just your average dude. I say that because, while his talent is palpable and his resume impressive, he's as grounded as they come. Karpeh rents a room in a 10-bedroom brownstone in Crown Heights, Brooklyn where he lives with friends, and he seems much less interested in the idea of fame than the topic of musical exploration. Not one to air out his own accomplishments, he never mentioned some of the big dogs he's worked with in the past. His name can be found as a writer credit on Taylor Swift's song "London Boy," which used an interpolation of the rhythm of Clay's hit "Cold War," as well as John Mayer's "Carry Me Away," Billie Eilish's "Ocean Eyes" and John Legend's Bigger Love album.
Now, Clay is headlining his first tour for his first full-length album Deadpan Love. And by the end of his tour, the 29-year-old will be recognized as the star he was always destined to be.
Originally from Cleveland, Ohio, Karpeh, was raised by his mother in what he calls an explorative environment. He recalls listening to the likes of Barry White, Laura Niro, Joni Mitchell and Marvin Gaye, an assortment of songwriters that have influenced his own intricately woven lyrics. The first CDs he bought on his own, around age six, were The Isley Brothers, an old-soul choice, and Lil Bow Wow, a true product of growing up in the 1990s.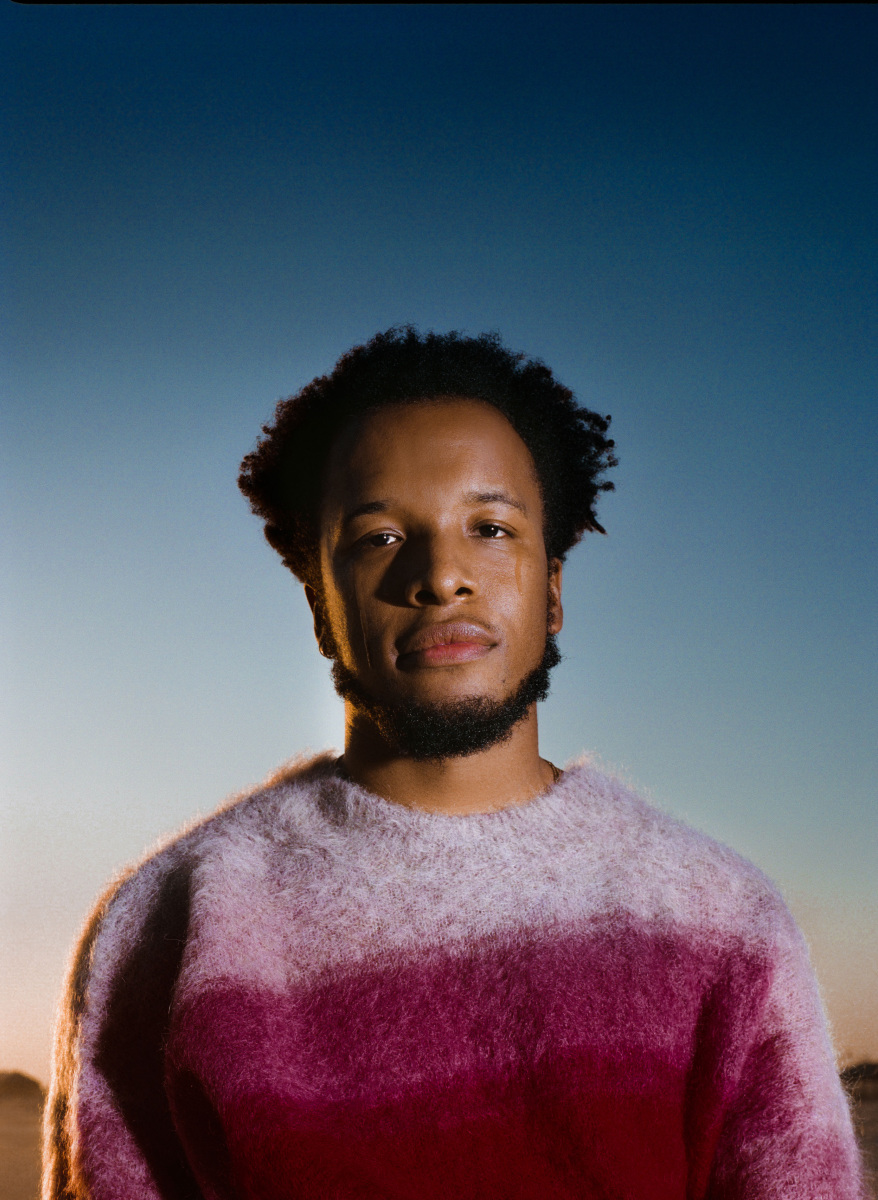 "I started taking flute lessons, actually, when I was about seven years old," he says about his journey into music. "I really stuck with it until I was about 18. But then through that period, I also picked up the saxophone. Saxophone is very similar to the flute so it was an opportunity for me to sort of explore a little bit more."
It wasn't until he was 21 that he started getting involved in every aspect of music. Now he produces his own music, and in addition to the flute and saxophone, he's picked up bass guitar, guitar and a little bit of keys.
While Karpeh doesn't make jazz music, funk, soul and particularly jazz are huge inspirations to his own music. "In the way that I write my music, I want to take from conventional song structure and flip it on its head, in the way that I love." Songs like "Wildfire" and "Shook" from his new album easily merge genres. In the former, indie, R&B and acoustics feature as well as modern background interpolations. The latter meshes a funk and soul rhythm with elements of pop and disco beats in the undertone. In the recently-released deluxe version, "Shook (With Strings)" incorporates classic saxophone, drums and keys, merging R&B with jazz.
Karpeh is quite particular, so much so that when developing his stage name, he was toying with the word "particular." However, he settled on Cautious, which also lent itself as a play on words to Cassius Clay, Muhammad Ali's birth name. "I get in the weeds and like to make very nuanced productions," he says. "I think that was really where the name came from. But it wasn't some grand idea necessarily."
Though he does have a stage name, Cautious Clay's personality is Josh Karpeh tried and true. "I make music to connect with people, but I also make music to connect with myself and I hope that people can feel some sort of a connection to my fans because I'm really just being myself the entire time."
Karpeh is relatively easygoing, but he also admits to having nihilistic tendencies, which he meshed as the title of his latest album, Deadpan Love. "I'm very much a loving and giving person but I also feel like I have a little bit of frustration. I am very hopeful at the same time. And so, I feel like the juxtaposition of Deadpan Love in the title is an important element of who I am as a person." He values emotional vulnerability, compassion and love, while seriousness and skepticism also bring him a daily dose of reality.
"I'm very much looking forward to The Fillmore in San Francisco," he said about his upcoming tour. "I just love that venue. This is the second time I've sold it out, which I'm also excited about, but it just feels so crazy. Prince used to do shows there all the time, The Grateful Dead; Hendrix did a live album there. It's not a pretentious place, either. It's just really cool."
Soul and folk music are Karpeh's bread and butter, but one day he hopes to collaborate with superstars like Kendrick Lamar and Baby Keem. At the rate he's going, it's just a matter of time.