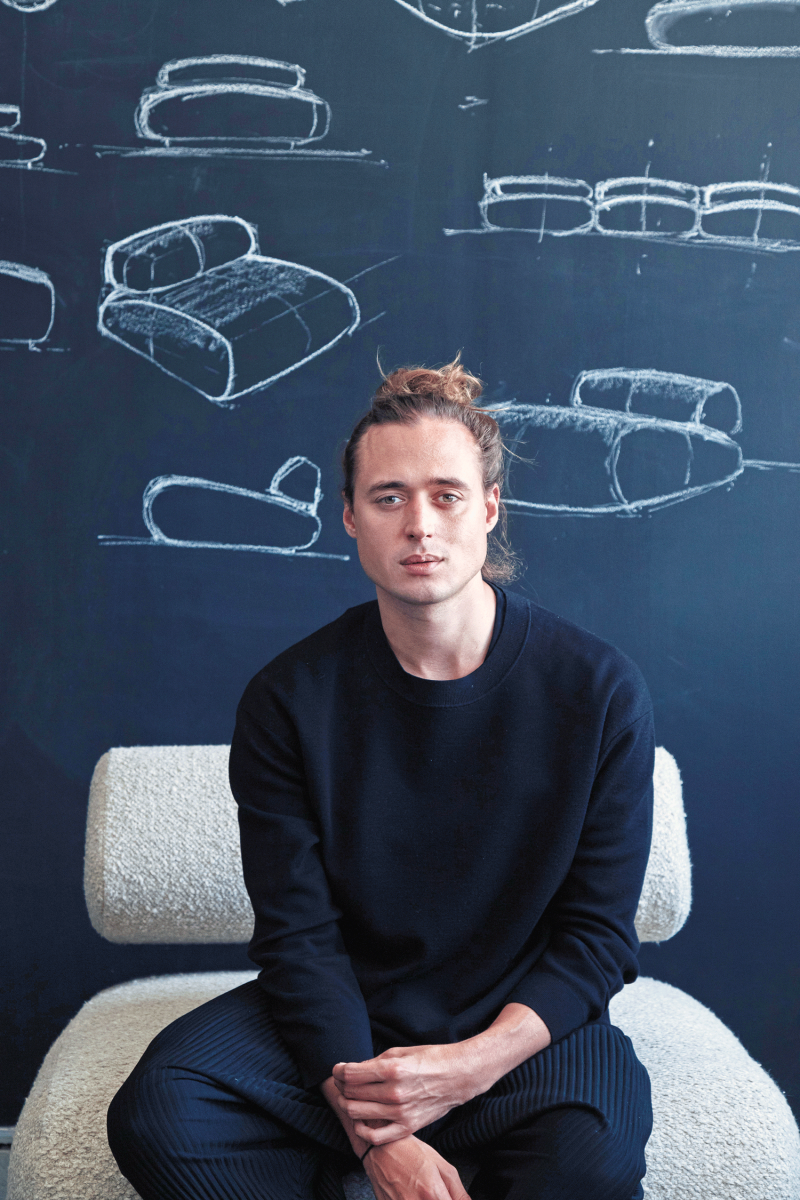 Alexander Díaz Andersson
Born and Raised in Falsterbo, Sweden, Alexander Díaz Andersson was drawn to the minimalism of Scandinavian designers like Alvar Aalto at a young age. He was also obsessed with the Italian architect and designer Carlo Scarpa, whose furniture and architecture form a perfect synthesis. After studying industrial design at the Istituto Europeo di Design in Spain, he followed his mother's travels and relocated to Mexico's Yucatán Peninsula, where he observed the rich local tradition of woodworking firsthand. In 2009, Andersson founded ATRA, an architecture and design studio that he describes as "an amalgamation of Scandinavian minimalism with Mexican maximalist/Brutalist design." Uniquely, the firm's many architectural projects are inspired by their furniture, rather than the other way around: each space is built around fine details that are considered in relationship to the body. ATRA's first architectural commission was for the hejal of the Birkat Itzjak Synagogue in Mexico City, the altar-like cabinet where the holy Torah scrolls are stored. The project was fitting for Andersson, whose design philosophy prizes a sense of permanence, asking how to make an object that will decay gracefully and gain character over time. Each piece of ATRA furniture is built to last, reflecting a belief, Andersson says, in the twin values of "sustainability and durability." The Fjaril Table, for instance, pairs a sheet of marble, cleaved gently in two, with black steel tripod legs that curve gracefully like an Alexander Calder sculpture. ATRA's Air Sofa, meanwhile, is a black leather couch stripped down to its most basic elements: with most of the back and sides cut away, it provides the sitter only with what's needed to support their body. "I always start with a silhouette," he says. This is clear from his many chairs, which come in every imaginable material, from sensuously curved walnut to wicker, leather and steel. He is currently developing a new seven-piece furniture collection—"a more hedonistic, materialheavy line with soft upholstery"—and will open a permanent studio in New York by summer.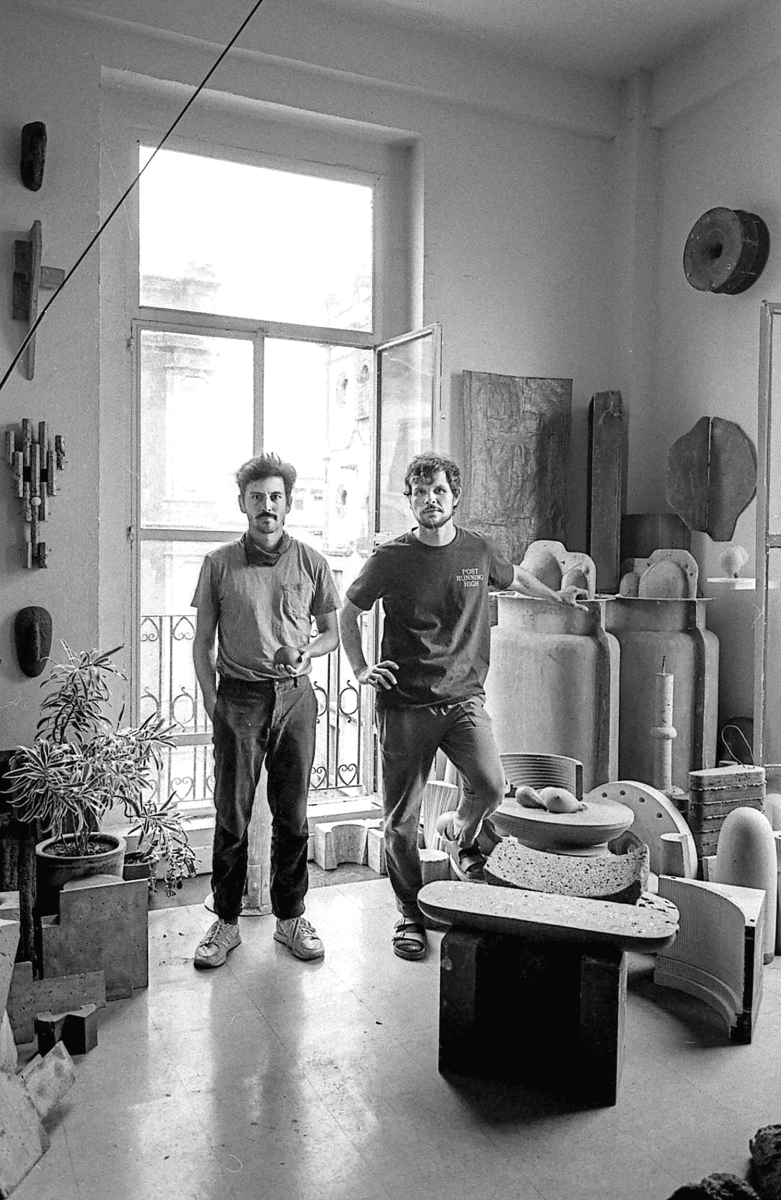 Tezontle
In 2015, Lucas Cantú and Carlos H. Matos had just begun working together when they visited Las Pozas, the fantastical estate of British surrealist poet Edward James in the jungles of San Luis Potosí. Cast concrete follies in spiraling forms, built between 1949 and 1984, rise several stories above the thick forest canopy. The artists felt a deep connection with the place that, like their own joint practice as Tezontle, was deeply rooted in the modern history of Mexico while also envisioning the distant future. Tezontle is a reddish volcanic rock common in early colonial and pre-Hispanic architecture, and one of the materials Cantú and Matos have used in their sculptural work, which flirts with interior design and architecture in equal measure. In 2017, following a residency at the Neutra VDL House in Los Angeles, the pair installed a frieze of abstracted Mesoamerican motifs, carved in onyx, along the floor-to-ceiling windows of the iconic modernist home. They scaled up their work for the 2019 Havana Biennial, installing a prefab concrete pavilion right on the city's famed Malecón esplanade. Accessible by a narrow staircase, the structure resembled a towering, futuristic sandcastle or a crown, and seemed to take notes from Edward James's follies. For the past few years, Tezontle has also taught an experimental concrete workshop at Las Pozas, showing locals and interested travelers the infinite potential of the abundant material, which is common in major buildings across Mexico. Concrete slowly decays over time, an obsolescence that Tezontle welcomes like James's ruin, their works aren't always designed to be permanent. For a recent show at LIGA gallery in Mexico City, they constructed an environment for a fictional character comprised of sculptures in concrete, plaster, fabric and metal, which abstractly resembles the interior of a home. "By creating an ephemeral space," they write, "the installation also explores themes of temporality in architecture, calling into question the very notion of permanence and property."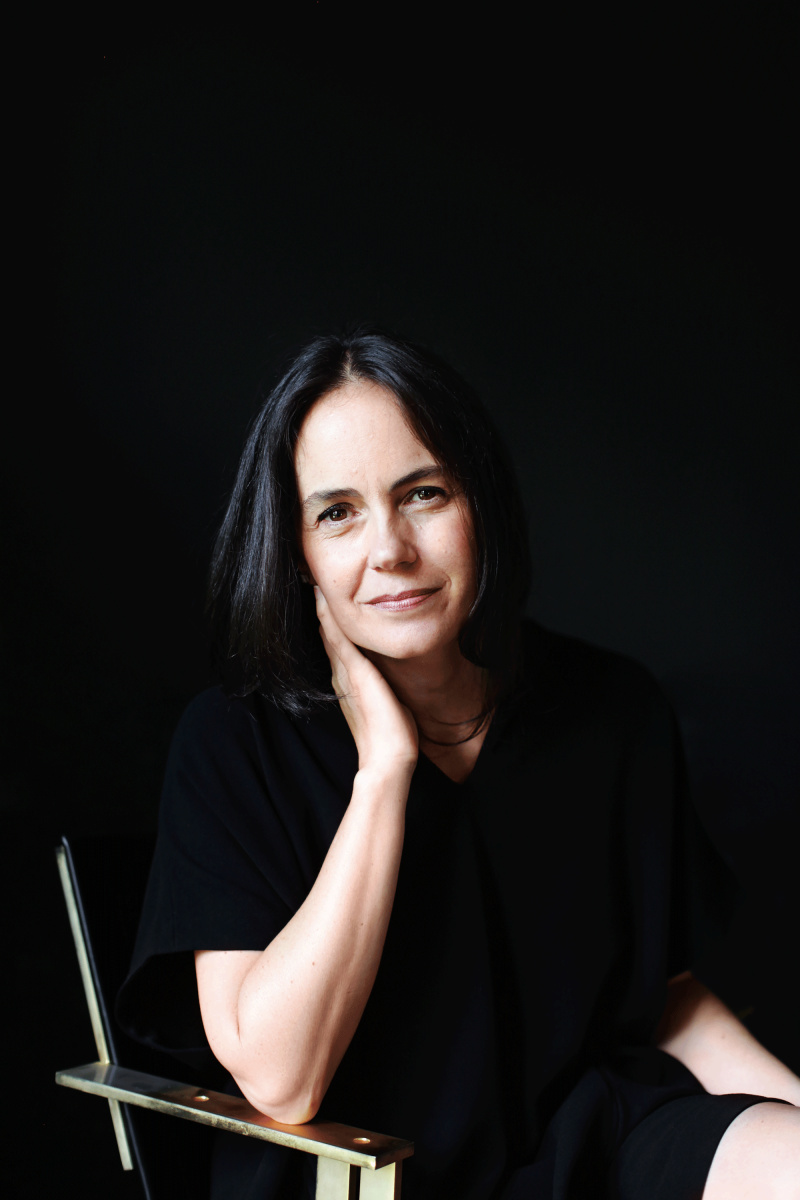 Gloria Cortina
When Gloria Cortina was growing up in the tony Mexico City neighborhood of Lomas de Chapultepec, she exhibited an early flair for interior design, dramatically redecorating her bedroom three times. She went on to study architecture at the Parsons School of Design in New York and apprenticed with architect Ricardo Legorreta, designing refined interiors for global hotels. It wasn't until a fateful meeting in 2013, however, that she even considered designing furniture. That was when the C o lo m bia - b o r n, New York-based gallerist Cristina Grajales, on the hunt for new talent from Latin America, suggested that Cortina try her hand at collectible design. Cortina had made just one object for herself at that point: a coffee table of three jagged, interlocking pieces of hand-hammered brass, in homage to Mexican modernist Mathias Goeritz. The table, which soon after became the first piece Cortina ever sold, would set a precedent for her practice, now one of the most prominent in Mexico: each exquisitely crafted, limited-edition work filters Mexican cultural references through a highly refined process of abstraction. 2013's Feather Wall, for instance, is a screen of stylized quills rendered in bronze with a dark, silvery patina, some inlaid with obsidian and pink quartz. The feather is a sacred element of Indigenous dress throughout North America, and the Aztecs used obsidian to make ritual daggers and black mirrors. Cortina has used obsidian in many of her works, such as Eye of God (2016), an end table formed by eight pyramids—a key Mesoamerican architectural form—inverted as if seen from above and below. The Bullet cabinet (2016), meanwhile, seems to reference the contemporary Mexican landscape: triangular plates of polished bronze, set in panels of black lacquer, radiate from a round, hollow casing. It's a beautiful and violent detail that Cortina says represents the sudden impact of creative inspiration. "My work is sculptural, but it has to be functional, and it has to have a lot of meaning," she says. Her new collection, made during the pandemic, will feature Origin: a round, white onyx table with a key leg made from melted bronze sheets, cast in sand and welded together with silver. Its form resembles a dial because, Cortina says, it's important to remember that "we can always reset the clock."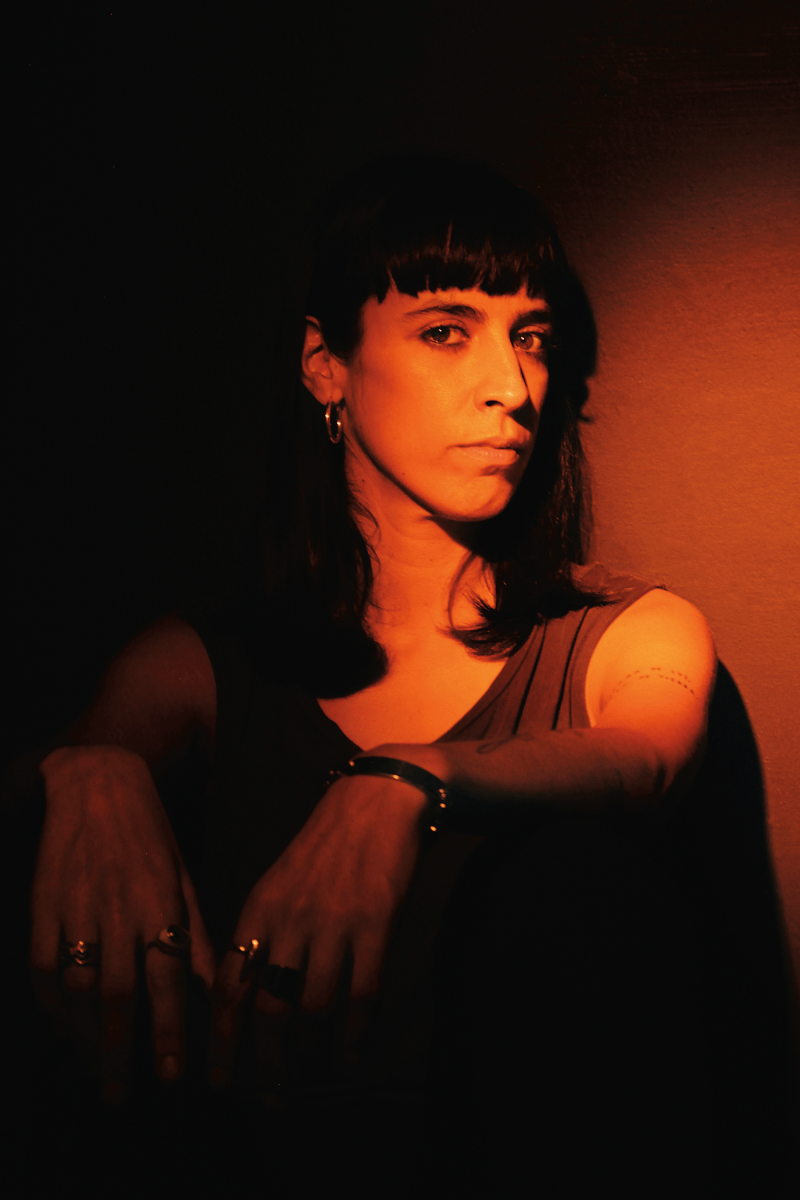 Paola Jose
In the leafy, suburban district of Colonia Narvarte, Mexico City, Paola Jose's father was known simply as "Doctor Yacaman." Neighbors thought "Jose" was his second last name. The same happened to her grandfather, a general practitioner who immigrated to Mexico from Syria in the late 1930s. Shortly after Jose's father passed away in 2019, the lighting designer received an invitation to contribute work to the inaugural edition of the Mexico Design Fair. The resulting Yacaman collection, which pays homage to the two men, draws from the antique surgical lamps she remembers seeing on childhood visits to the family medical practice, where she loved playing with their swiveling robotic arms. On one of her lamps, a bulb set within a shallow silver dish is attached by a leather strap to a cone of Mexican volcanic rock called recinto. An elegant chandelier, meanwhile, catches falling light in a cascade of golden dishes and projects them upward onto the ceiling, bathing the room in a faint, warm glow. Jose prefers dim light, which may explain why she called her studio SOMBRA, meaning "shadow." The name also references the 1933 book by Junichiro Tanizaki, In Praise of Shadows, in which the Japanese novelist scorns the bright electric lights then in vogue in Kyoto and celebrates the somber spaces of traditional Japanese architecture. Jose's design for cocktail bar Salón Rosetta, atop the eponymous Roma restaurant, uses dimmable Murano glass luminaires to create a sense of intimacy. Meanwhile, the hanging lamps she devised for boutique hotel Monte Uzulu on the Oaxacan coast drape lightbulbs in a local straw called popotillo so they cast shadows that recall ocean waves. "Darkness is like silence," she says. "It's become a luxury. We don't need that much light, but we need to reconnect with darkness."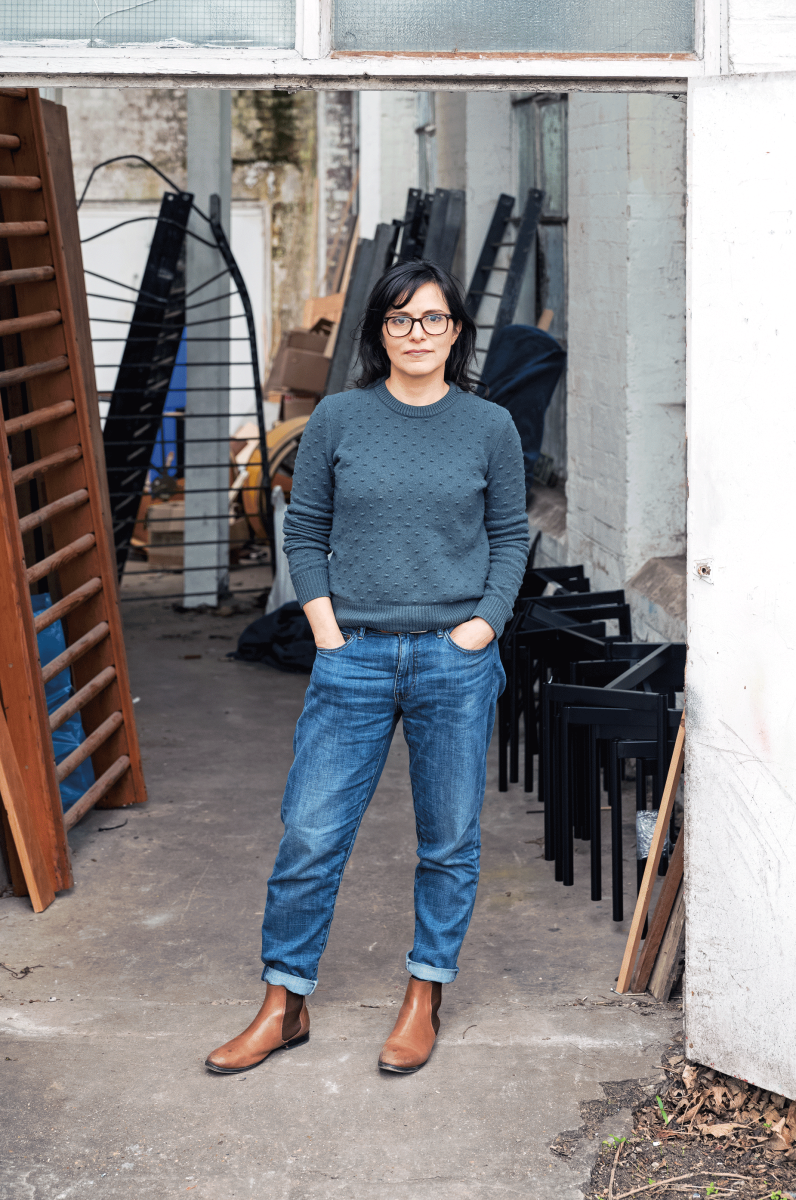 Liliana Ovalle
Mexico City sits on the soft, marshy bed of Lake Texcoco, a high mountain lake drained by the Spanish in their quest to build upon the floating Aztec capital of Tenochtitlán. That's why the metropolis is so vulnerable to earthquakes, and why whenever it rains—as it does during the humid summer months—sinkholes often form in the streets. These deadly geological pits inspired Liliana Ovalle's signature Sinkhole Vessels, which she produced in collaboration with Colectivo 1050°, and which are now part of the permanent collection of the Museum of Arts and Design in New York. Handcrafted, fire-blackened clay vessels, too uneven to stand up on their own, sit within boxy wooden scaffolding, combining the form of a vase with that of an end table. In her design practice, Ovalle often introduces an element of instability to simple forms. Take, for instance, her Crash Bench (2006), which seems to buckle under the impact of a meteor. Or Table Stripping (2008), a desk of smooth, white-lacquered corian that disappears in sections to reveal an endoskeleton of oak. In 2006, while studying at the Royal College of Art in London, where she is currently based, Ovalle began her Mugroso ("Mucky") series of chairs and sofas padded unevenly with bundles of mismatched fabrics tied together with rough cord. This calculated appearance of improvisation isn't true of all Ovalle's works, however: for her key work Fragment of a Staircase (2003), which is in the collection of the San Francisco Museum of Modern Art and won her the first Designer of the Year award at the 2021 Mexico Design Fair, Ovalle turned to the simple experience of sitting down on a step for a moment's rest. For the past couple years, the designer has explored more sculptural forms, creating objects in cast concrete for the series En Concreto, inspired by Mexico's Brutalist architecture.