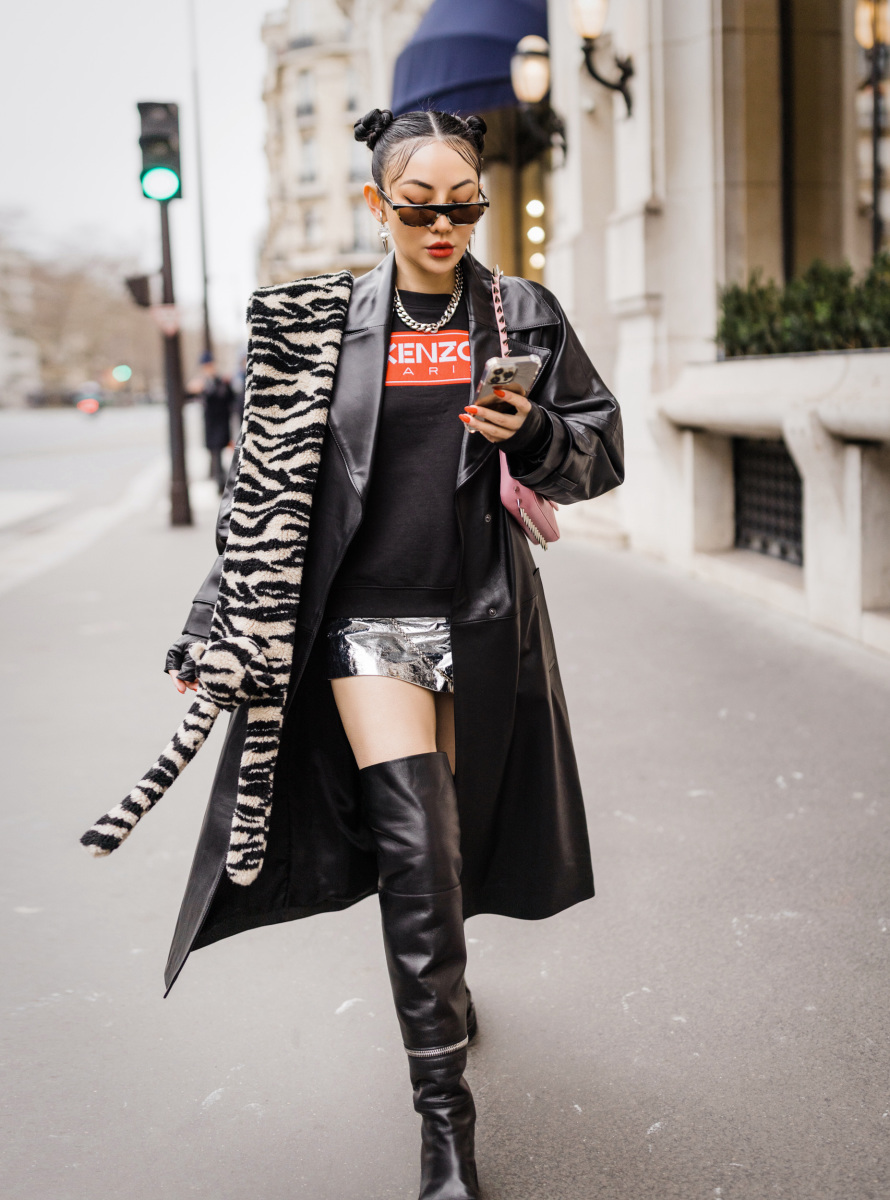 The finance industry veteran turned digital content creator looks forward to New York Fashion Week as a way to experience the seemingly endless creativity of her favorite designers as well as a chance to get together with industry friends she's not seen in a while. While she has been turning heads in looks all week, the New York-based mother's favorite time of day is post-shows, when she can spend quality time with her husband and kids.
Cultured Magazine: When did you first become interested in fashion?
Jessica Wang: I've always been interested in fashion for as long as I can remember. The glossy magazines and exquisite women in films I watched growing up were so enthralling.
CM: Empowering women is so important to you. Who empowered and influenced you to take risks and embrace your own creativity?
JW: My mom has definitely been the most influential woman in my life. She never restricted me to a certain mold or held me to certain expectations. I had the freedom to explore different environments, hobbies and cultures that led me to where I am today.
CM: What lessons from working in finance have translated into being digital creator?
JW: Having a strong work ethic, for sure. The finance industry can be pretty cut throat—the energy is intense and competitive. There's a huge focus on numbers and the hours can be long. As a digital creator, I am running a business, so thriving in that kind of environment and being able to measure my performance against certain metrics has been so useful.
CM: What is your latest tech tip for Fashion Week?
JW: iOS 15.4 is technically still in beta, but once available, you'll be able to use Face ID with a mask on to unlock your iPhone as well as make payments and enter passcodes.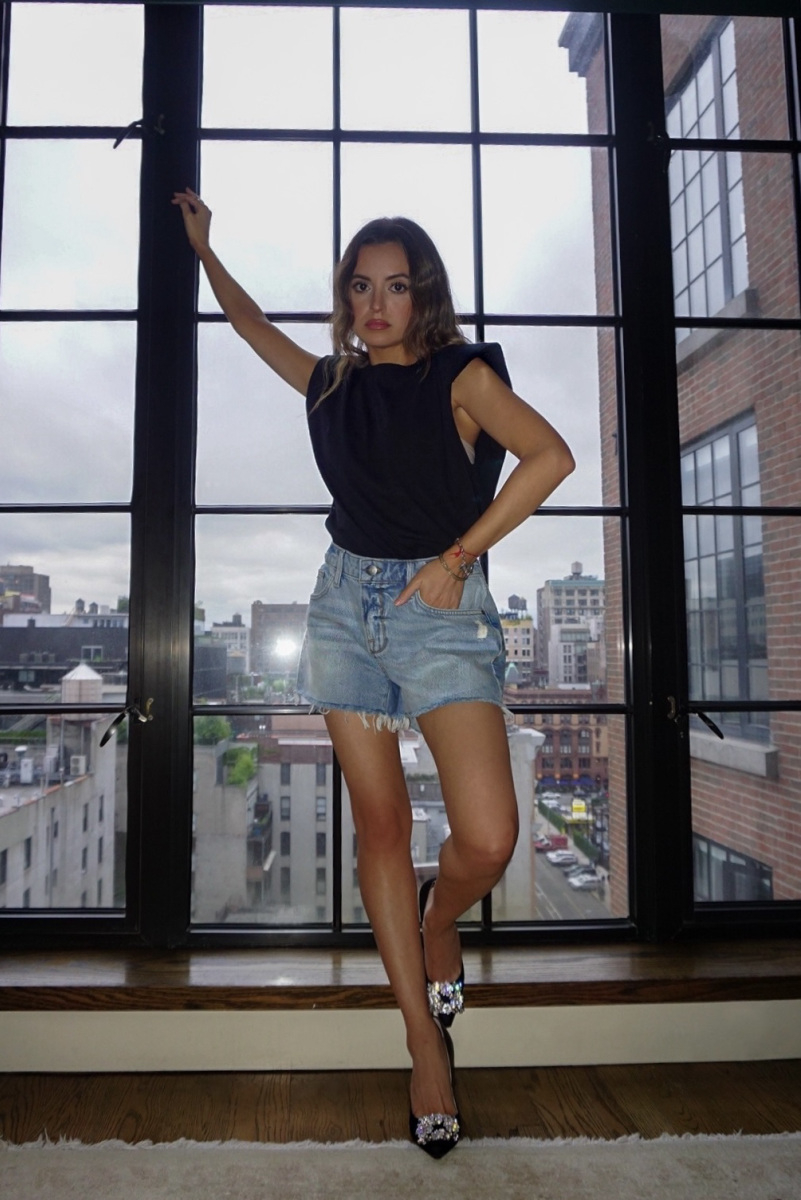 While we love her aesthetic, fashion influencer and content creator Allie Esselli is also considered. This New York Fashion Week, she is being fueled by the feeling of excitement surrounding the shows this year, from friends, designers and industry folks who are more than ready to be sending models down the runway in person again. Her tip? Take it one step at a time.
Cultured Magazine: What was the last thing you saw that inspired you?
Allie Esseli: I recently saw the L'Agence Fall/Winter 2022 presentation and the deep color palette, romantic pieces and rich textures were very inspiring. But aside from the collection, I think the most inspiring thing was seeing everyone so excited to be there. I feel like that excitement is back in a big way even though this year's Fashion Week is definitely still different than say, Fall/Winter 2020. I think as a collective, we've become less jaded than past seasons, and overall, more appreciative of the opportunity to be surrounded by the art of fashion and the people who love it.
CM: What advice would you give to those attending their first NYFW since the pandemic?
AE: I would say, be easy on yourself—we're still getting back into the swing of things. It can be a little nerve-racking after so many seasons away, but for me, I always try to shift any nervous energy into excitement, so hopefully that mindset can help you, too. Also, don't forget to bring hand sanitizer—I don't care how micro the bag you're carrying is!