Burberry Chief Creative Officer Riccardo Tisci is giving the Pink Panther a run for his money this month. The fashion designer has dipped the entirety of Burberry's Rodeo Drive boutique in a coat of bubblegum and ink spots just in time for the Frieze Los Angeles and Felix Art Fair crowds to descend and the upcoming Oscar frenzy to ignite in the city. Usually, animal prints help to camouflage a creature, but in the case of the Burberry boutique, the treatment inspires the opposite: it demands attention from passersby and cars alike.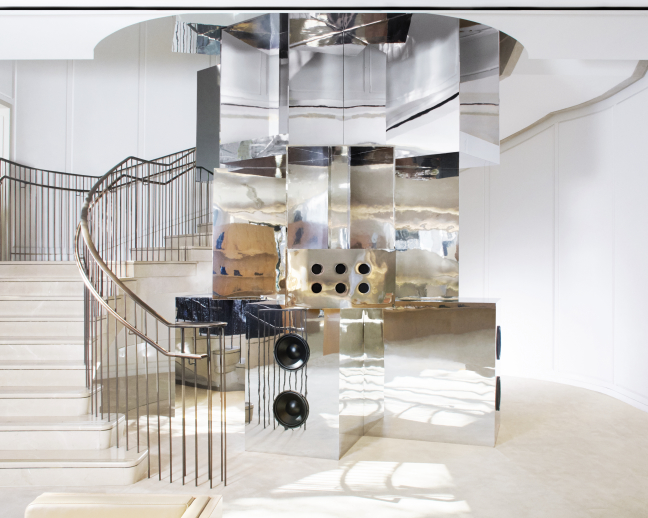 An architectural extension of the Animal Instinct theme of the fashion house's spring/summer collection, the building's abstract skin only teases the kaleidoscopic world it conceals. The store has been made over in mirrors, including speaker stacks whose reflective faces pick up and morph delicious details from the racks and mannequins as one moves throughout the tableaux. The installation brings to mind artists like Yayoi Kusama, Dan Graham, Alicja Kwade, and Jeppe Hein who've all used mirrors as a medium to heighten and toy with one's sense of place in the larger jungle of an environment.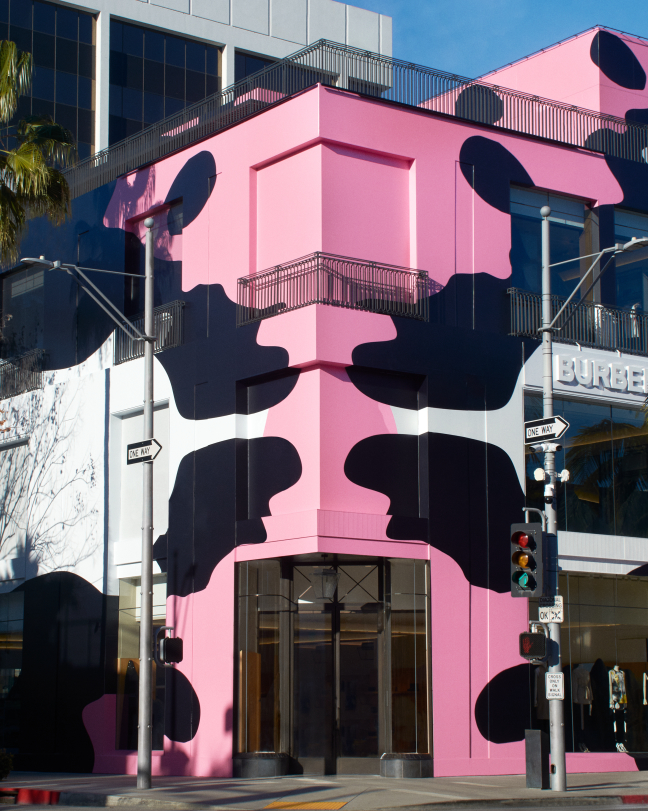 The idea of a journey embarked on is important to Graham, Hein, and Tisci, as the Rodeo Drive boutique installation proves. If you ascend the spiral staircase, you arrive at the heart of things. A video installation loops the collection trailer while nature sounds spliced with a musical soundtrack envelop you from all sides. It's as if you've traveled all the way into the id of the beast. Stay as long as you can!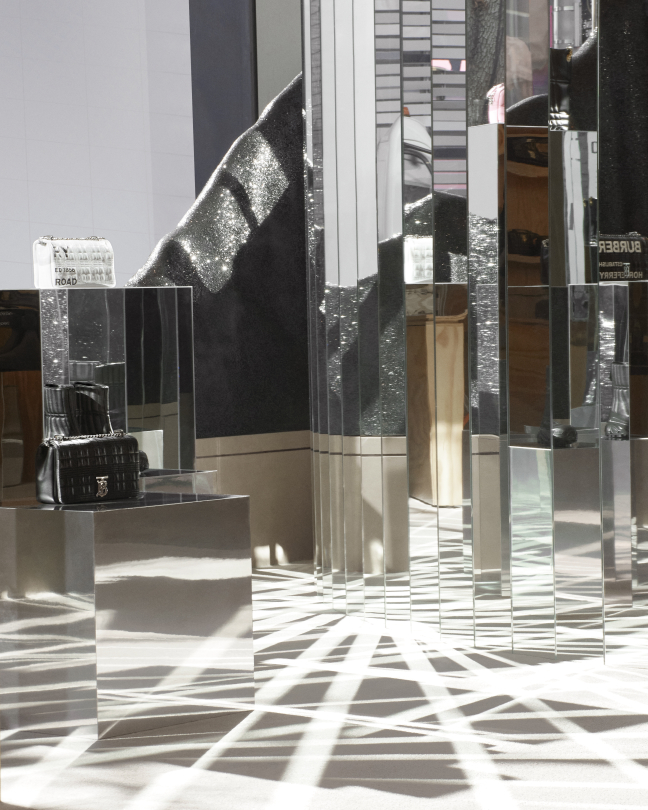 For those celebrating Valentine's day on Monday, one would be hard-pressed to think of a more on-point destination to embrace desire and submit to the animal that wants to lurk in us all. The Burberry Rodeo Drive boutique is a gift and a destination all rolled into one.