Two years in the making, Lucy Sparrow has revealed her most intricate exhibit to date today—a fully felted supermarket, stocked with all sculptural groceries one could need. With over 50,000 items, each individually designed and autographed by Sparrow herself, the new "Tampa Fresh Foods" installation in Tampa, Florida opens today for art shoppers. This immersive exposition is a kaleidoscopic experience—inclusively interactive and jaw-dropping for children and adults alike.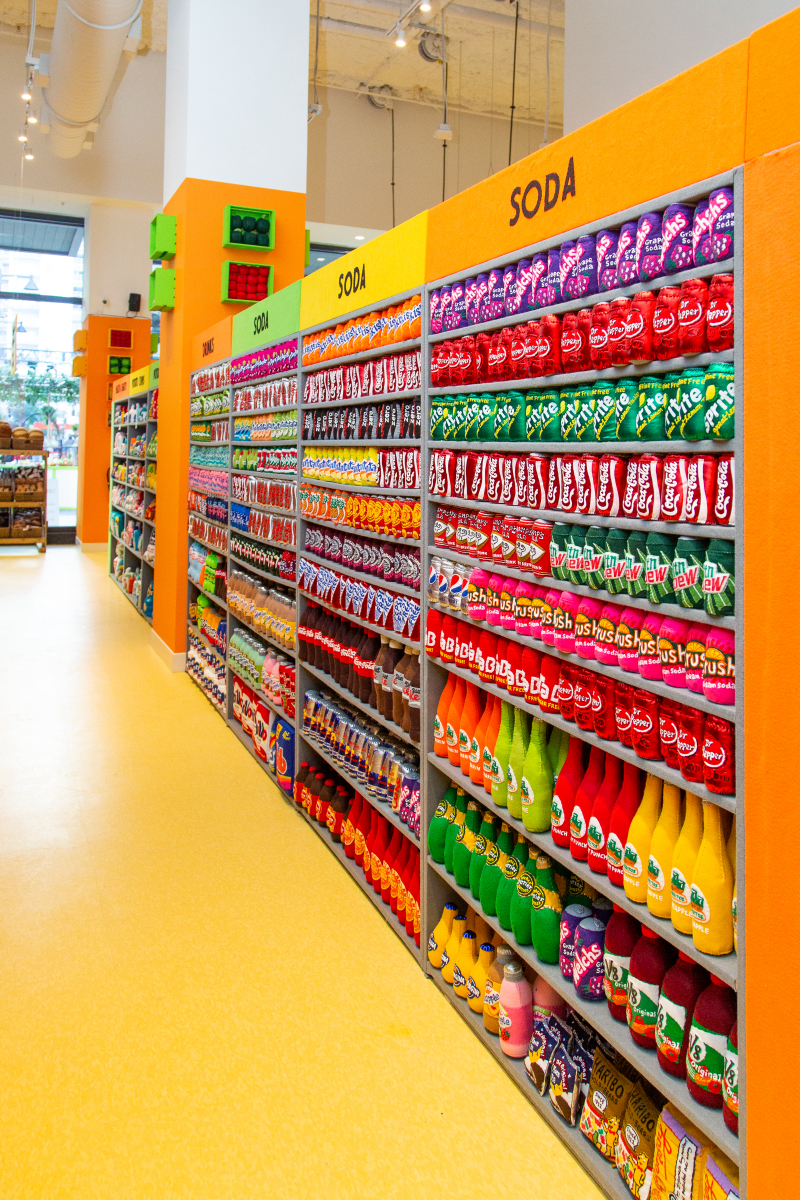 Hailing from the United Kingdom, Sparrow launched her career in London and quickly made waves in the art world in 2014 when she created the "Cornershop" installation—a traditional small-scale English shop supplied with true to life general store items made entirely of felt. It was just the beginning. Soon after, she had her first American showing at SCOPE Miami Beach Art Fair 2015, which debuted her market art. For the next several years, Sparrow went on fabricating a variety of felt environments in global hotspots such as Montreal, Los Angeles, Beijing and New York. Her fantasylands have consistently simulated everyday environments like supermarkets, bodegas, pharmacies and delicatessens. Her exhibitions are not just sensory experiences, but serve as social commentary on pressing issues: access to healthcare, the importance of mental health, gentrification and gun control.
"Tampa Fresh Foods" is Sparrow's latest and largest work, which took two years to craft and two weeks to install. It is strategically situated on Water Street neighboring some of Tampa's finest restaurants, live music venues and oceanfront views. The installation is being presented by the Vinik Family Foundation in partnership with the Art Production Fund, a nonprofit that commissions projects that bring humanity together and broaden public knowledge of contemporary art.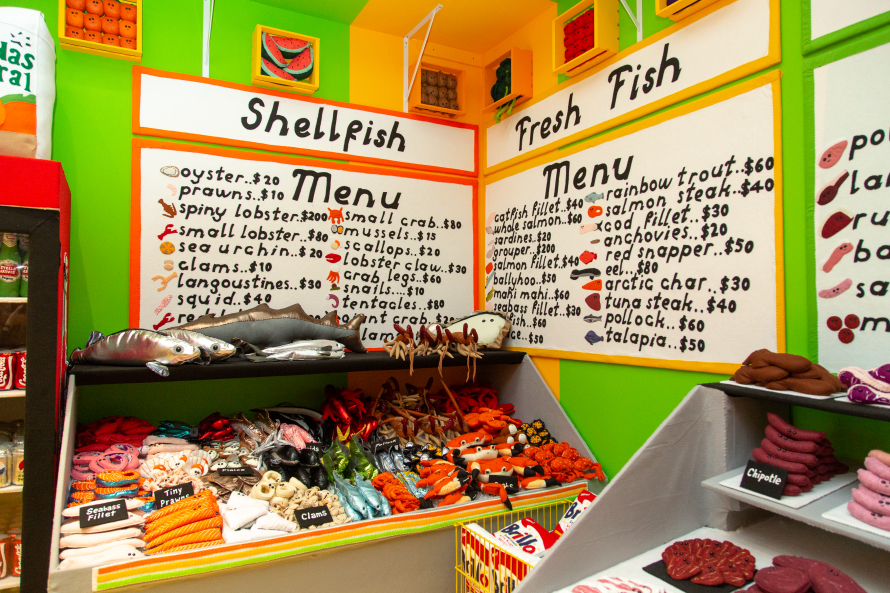 The "Tampa Fresh Foods" supermarket boasts an impressive produce department with every fruit and vegetable imaginable—key limes, string beans, carrots, bananas, watermelons, potatoes and much more. Additionally, there's a seafood counter, a foods-to-go section with packaged sushi, a deli section, ATMs and cashier stands that even have automatic belts, all made of felt. Lucy explains that she uses felt as her medium because it's a "leveler of who can buy art, who's expected to buy art, and who comes to see the art."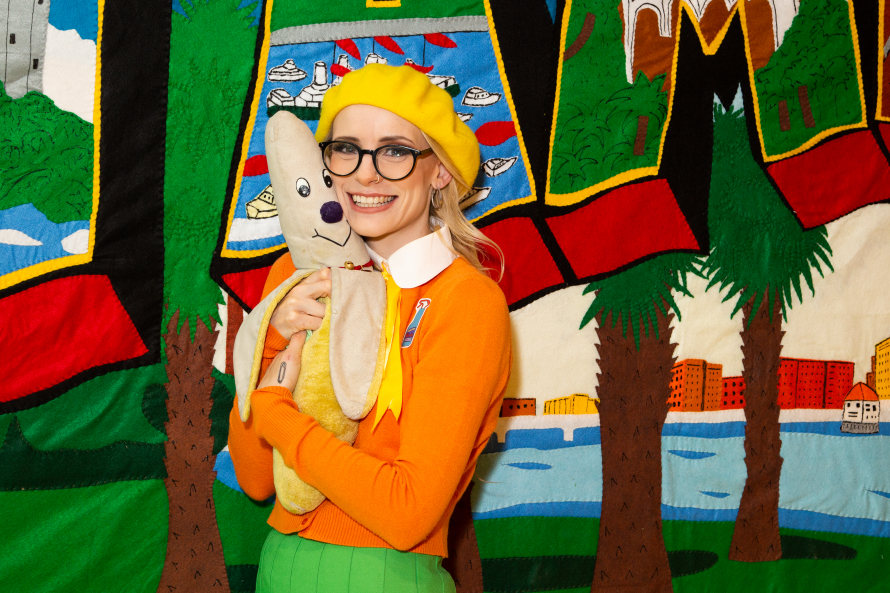 The exhibit is an everyday errand turned artistic escapade and unlike traditional art settings, is meant to be touched and explored. All felt sculpture items are arranged on shelves, racks, in bins and in freezers where visitors can pick up and choose any they wish to purchase and bring them to the checkout. As a tender acknowledgment to the installation's Florida context, the place where her felt store installations began in the United States, Sparrow includes Floridian specialties including citrus, tropical fruit, local seafood, state beer, Cuban bread and cigars, all intentionally displayed in a humidor room to give the audience the most authentic experience.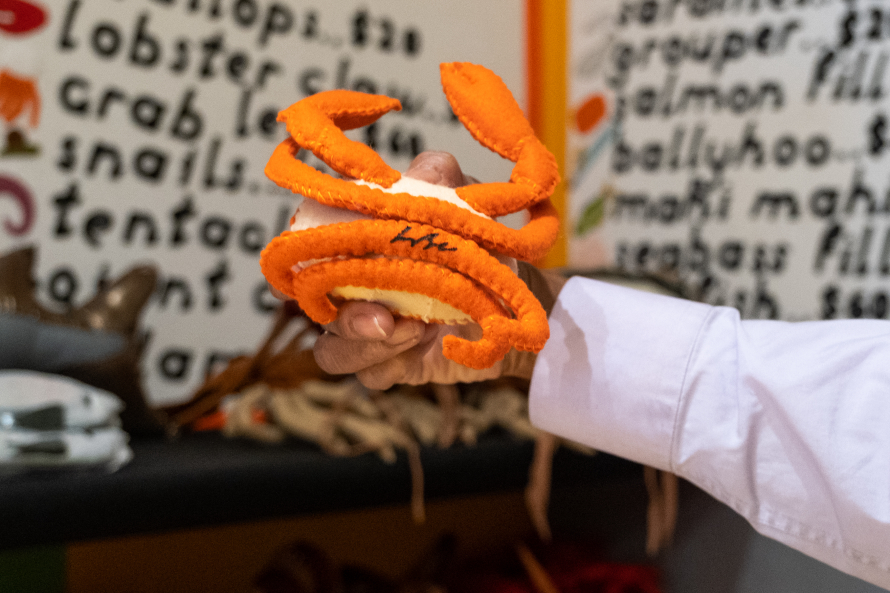 There will be a limited number of guests allowed into the market at a time in order to adhere to COVID-19 protocols and public safety. Making a special appearance, Sparrow has also said she will be in attendance every day the exhibit is operating, making the experience of going to the grocery store that much more exhilarating.
Hear directly from the artist about "Tampa Fresh Foods" on Cultured's Instagram.