As the Washington Square Park leaves began their yearly transformation towards an autumnal crimson, New Yorkers seem to be following suit. Enter the resurgence of red hair.
Red hair has fluctuated in desirability and reputation throughout the evolution of American pop culture. In the 1940s, American actress Rita Hayworth—coined "the Love Goddess"—was one of the most influential redheads of the decade. Her curled red locks, though rarely fully captured through the lens of black and white film, were present in blockbuster movies such as Cover Girl, Gilda and You Were Never Lovelier. In all, she played the ravishing love interest.
The image of redheads as alluring and seductive was challenged in the 1950s through the emergence of actor Lucile Ball as the foolish and hilarious housewife star of sitcom I Love Lucy. A natural brunette, Lucile Ball went red because of her desire to pop on the screen, noting a stylistic choice that characterized many actresses' red tresses at the time.
Over the next few decades, redheads began to emerge in cartoons and animations. Mary Jane Watson, Spider-Man's girlfriend, was an iconic figure throughout the 1960s and 1970s, painting redheads as the ideal woman for a superhero. The redhead fascination further developed in the '90s with the creation of the iconic animated character Jessica Rabbit. With a paper-thin waist, large bust and a trademark scandalous red gown, she further tied the redhead identity to that of a seductive beauty.
Redheads began to transition from hyper-sexualized damsels in distress to entrancing man-killers. Starring in 1995 thriller To Die For, Nicole Kidman flaunted a light copper bob as she stepped into the role of Suzanne Stone-Maretto. Stone-Maretto, a weather reporter dissatisfied in her marriage, utilizes her female wiles to enlist costar Jimmy to murder her husband. Kidman also went redhead in 2019 for HBO's The Undoing.
The image of redheads as alluring but violent beauties was solidified through Deborah Ann Woll's iconic red locks in the role of vampire Jessica Hamby in HBO's 2008 series True Blood. Naturally a blonde, Hamby got the bold dye job, hoping to stand out: "As a fair skinned blonde, I disappeared into the background. I've always been a loner, so I suppose dyeing my hair red was a way to say, 'I'm here, I exist, I'm a human being and you can't just push me aside,'" the character says of the decision. Her goal was realized. As Jessica, Woll captured the eyes of fans as a good Christian girl turned vampire. Throughout the series viewers see Jessica tap into her illicit instincts, discovering her hunger for blood and men.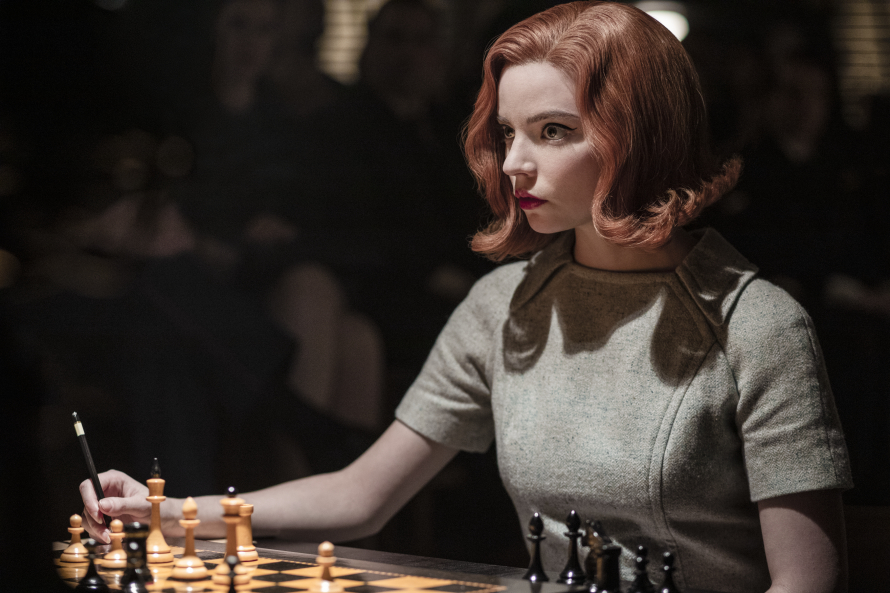 Flash forward to 2020 and the release of the binge-worthy Netflix series The Queen's Gambit. Protagonist Beth Harmon (Anya Taylor-Joy) sports a fiery bob, marking a departure from her brunette appearance in the original 1983 novel by Walter Tevis. Regarding the creative liberty, the series's hair and makeup artist Daniel Parker stated: "To me, she was always a feisty redhead."
While a character of unquestionable physical beauty, Harmon marks a departure from her redhead predecessors. A world-renowned chess champion, she boasts superior skill, intellect and dedication and bests male opponents at every turn. She is depicted as independent; previously an orphan, she raises herself and achieves her enormous success largely on her own.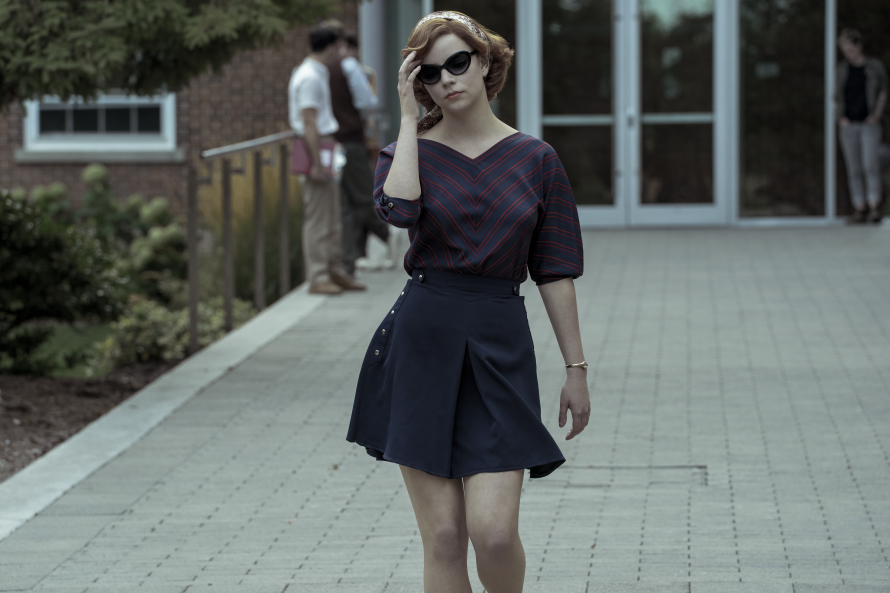 While retaining the feisty reputation of the redhead, Harmon rejects the image of redheads as one-dimensional seductresses or as treacherous beauties. While her appearance and charm undoubtedly accelerate her path to fame, her inherent skill and resolve are ultimately what result in her ascendance in this previously male-dominated sport.
This new image of a redhead, championed by Harmon, creates a newfound appeal for 21st century women to rock red tones for fall. On the topic, New York-based hair stylist Jeanise Aviles states: "[Red hair] was far too often seen through the male gaze. But in the post-#MeToo era, as modern femmes take control of their narratives and their desires, we've seen 'redheaded stepchildren' step fully into their power. Trends come back for a reason. Femmes today want red hair for this sense of fully embodied personal power."
Book a hair appointment, make the switch and harness the power of the redhead this season.