Over the last 50 years, soundscape ecologist Bernie Krause has been calling the animals two by two, and recording them. The culmination of these more than 5,000 hours of vocalizations from at least 15,000 land and sea creatures is an immersive audio-visual experience that made its North American debut this November at the Peabody Essex Museum in partnership with the Fondation Cartier pour l'art contemporain, along with a new documentary on Krause by French filmmaker Vincent Tricon. A celebration of the diversity of our natural world and a reminder of its alarming and tragic decline, The Great Animal Orchestra is a collaboration with London-based United Visual Artists that allows visitors to step into the biophonic kingdom.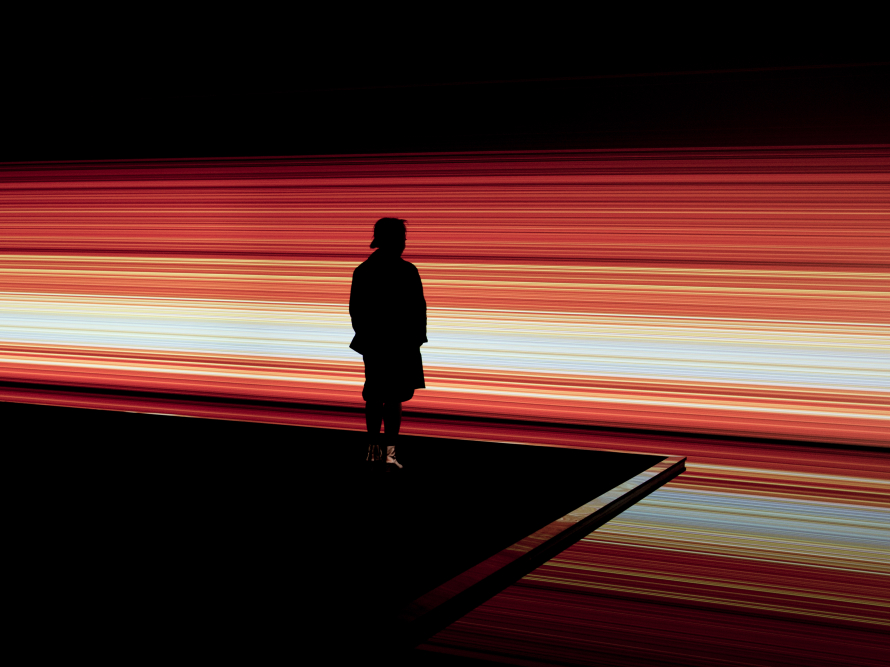 "The Great Animal Orchestra is the culmination of 4.5 billion years of the Earth's sonic evolution. This exhibit, commissioned by the Fondation Cartier in collaboration with United Visual Artists, is the first to combine sound and image in a configuration where audio intentionally dominates graphic," says Krause. "Environmental science, technology and the arts often try to grasp an operational sense of the world based on what we see. But a much fuller understanding can be realized from what we hear. My idea of art is to create quintessential performances of sonic wonder—what I most want others to hear manifest in the world. Hence, The Great Animal Orchestra."
If a bird calls in the woods and no one hears it, does it make a sound? Sure. Krause has got it on tape.