Fresh off the openings of two summer solo shows—"Vocal Fry," at the San Francisco gallery Friends Indeed, and "Bat's Belly," at Stockholm's Loyal—Los Angeles painter Lauren Quin, 28, went straight back into the studio.
"I feel like I make my favorite paintings after the show," she told me, during a recent studio visit. Unhindered by any commitments or deadlines, she was taking the opportunity to experiment on a larger scale. Two halfway-completed, 13- to 15-foot-wide canvases hung from the walls of her studio, a roughhewn, temporary sublet in Culver City. Already saturated with color, each composition still had its own issues to resolve, she explained. "I'm thinking of adding more heat."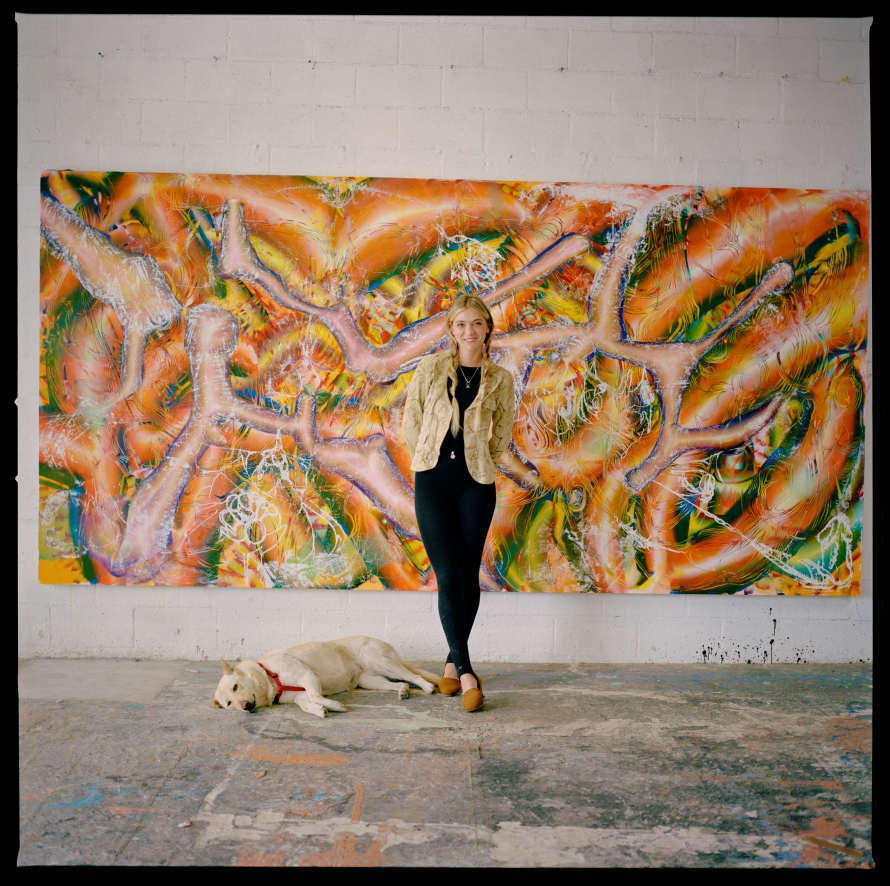 With recent acquisitions by various institutions, including the ICA Miami and the X Museum in Beijing, Quin's paintings are in high demand, and it's easy to see why. They roil with the frenetic energy of many lines in motion, each moving with a different weight and at a different speed; the finished compositions hum with the radiant electricity of a neon sign. Her latest works revolve around the tube, a plump, luminous limb that pulls the eye around the canvas. While the tubes are still wet, she etches into them with a turpentine-dipped butter knife or spoon, revealing the contrasting brushstrokes in the layer underneath. The etching forms a kind of rippling, kinetic effect that buzzes above the surface.
"There's just so much detail that fizzles out when you're seeing a photo of it," Quin said, but, truthfully, she likes it better that way. "I wanted to make something that couldn't really be encapsulated by an image," she added—something that would require in-person viewing in our increasingly digitized world.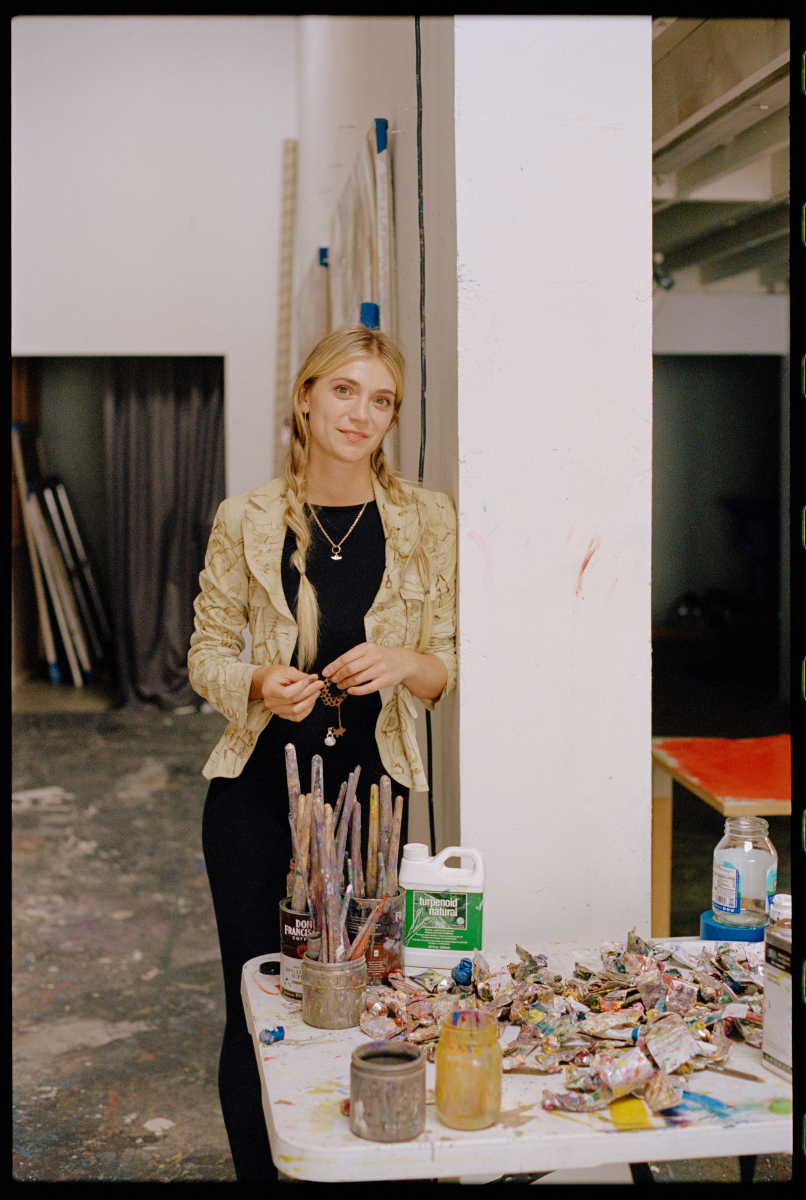 Having just earned her MFA at Yale in 2019, Quin has been painting for as long as she can remember. She grew up in Atlanta, and cannot recall her first time picking up a brush, nor ever painting a straightforward, figurative work. After high school, she attended the School of the Art Institute of Chicago. "I was so nervous about committing to being an artist," she said, and actually planned on becoming an art therapist. Studying the history of art therapy, she was fascinated by the rhythmic, repetitive elements of patients' work, which ultimately made their way into her own.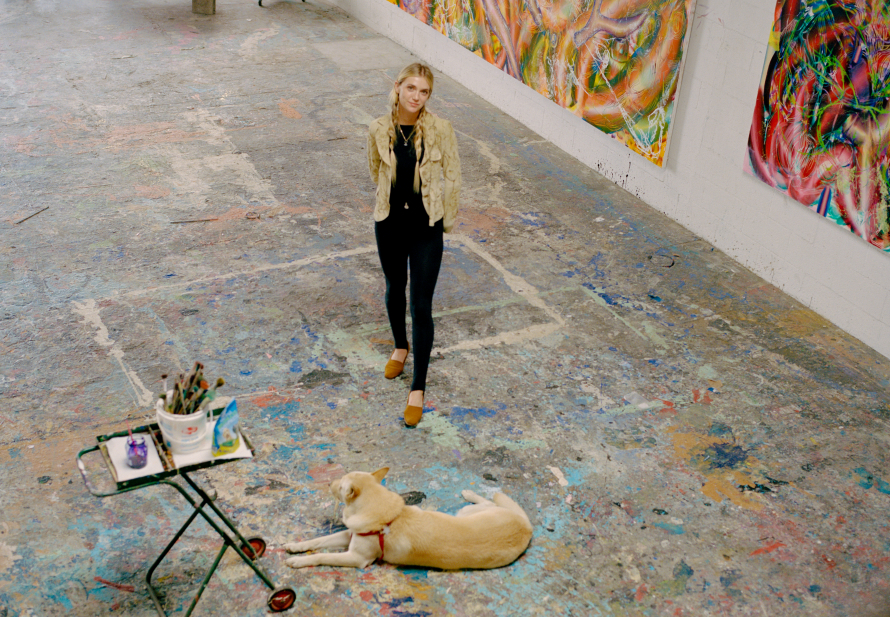 After graduation, the artist moved to New York before taking a gallery job in Los Angeles, then promptly turned around to complete a residency at Skowhegan in Maine. Afterwards, towards the end of her MFA program, she "unlocked a new type of mark," she said—the tube. She returned to LA and hit the ground running, eager to incorporate this new element into her work: "I felt like there were so many options that I had to try out."
These days, still unwinding after six years of art school, Quin works diligently in the studio from morning until evening. "Being here in a disciplined, durational way is really useful," she says. She approaches each composition as a problem to be solved, continually growing and refining her arsenal of techniques, processes, and approaches. Quin's practice is still very much in progress, and it's exciting to imagine where she'll take it.