In the sleek ZADIG&VOLTAIRE boutique in the heart of Miami's Design District, Cultured collaborated withZADIG&VOLTAIRE to host a lively gathering during the peak of Art Basel to celebrate the fashion brand's partnership with L.A. Dance Project.
The ethos of ZADIG&VOLTAIRE centers around individual expression, a mission they have furthered through partnering with L.A. Dance Project. L.A. Dance Project is a nonprofit dance company known for its cross industry collaboration with leading creatives, allowing the art of dance to strengthen and be strengthened by alternative forms of artistry. ZADIG&VOLTAIRE's relationship with L.A. Dance Project ensures that dance remains an economically accessible creative outlet.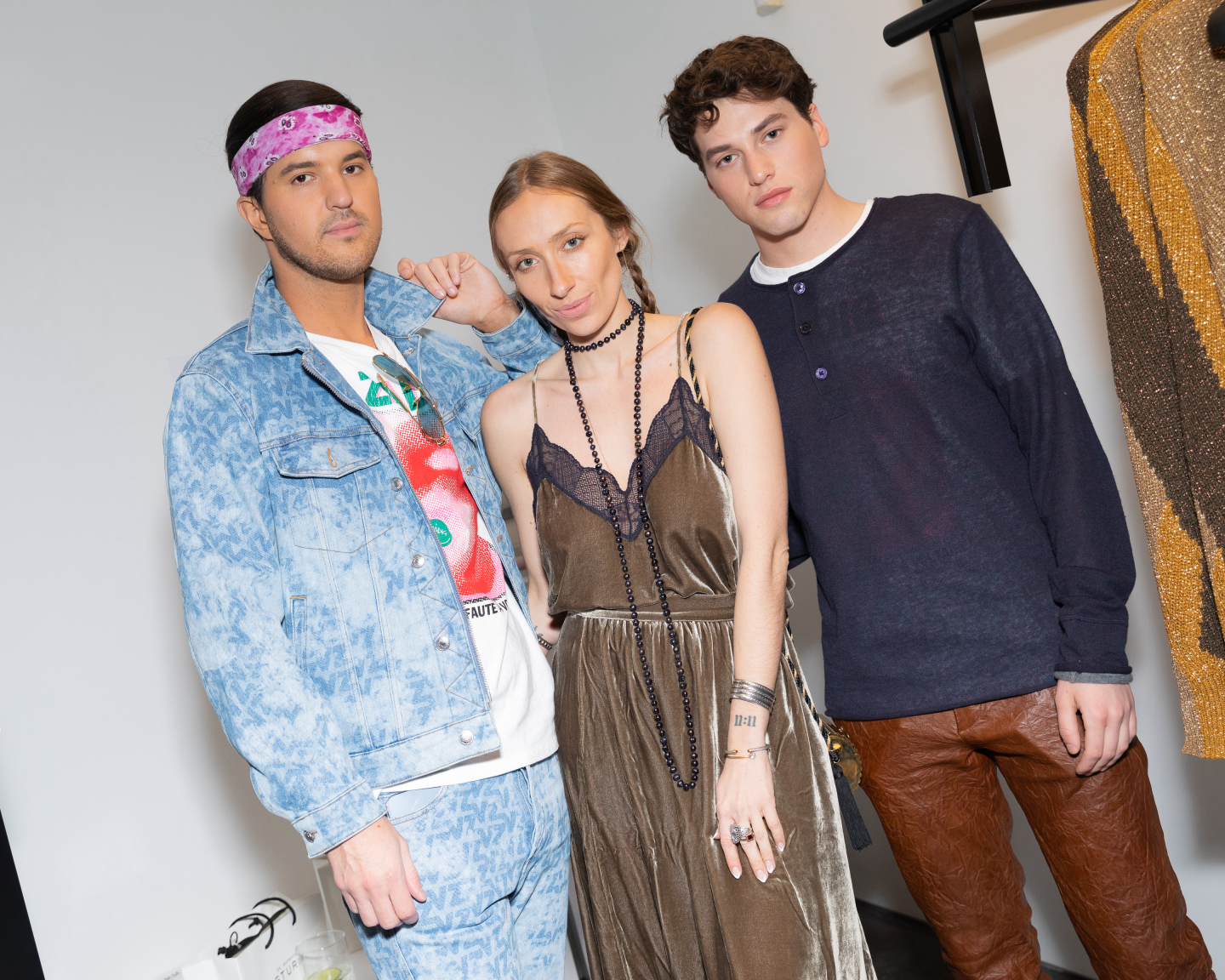 The event was hosted by three young up and comers: Andrew Warren, Gaïa Matisse and Brooks Marks. The spirited celebration hovered around 150 guests, spanning across creative industries. Notable attendees included: Liz Kennedy, Kit Keenan, Jonathan Cheban, Alexa Luria, Montana Tucker, Devon Windsor, Austin Mahone, Blake Gray and Michelle Salas.
The boutique was converted into an event space, with a bar front and center and clothing shelves repurposed to house the beverages of choice. Cultured's newest issue featuring the musician Finneas was scattered around the boutique, which attendees were invited to browse.
The event was in partnership with Cincoro Tequila, a luxury tequila brand founded by five NBA owners including Michael Jordan. The ultra-smooth tequila served in minimalist, yet eye-catching, glass bottles was the beverage of choice for the evening. The cocktails offered ranged from a classic margarita, to an aptly named Miami Sunrise to celebrate the location and occasion.
On the second floor of the boutique, L.A. Dance Project held an exclusive screening of artistic director Benjamin Millepied's new dance, Pillar V. In black-and-white, the film showcases the work and talent of the nonprofit and gave partygoers a glimpse into the immense impact the organization wields in the LA area and beyond.