Untitled Art Fair celebrated its tenth anniversary Monday and proclaimed Miami's grand Art Week return with a VIP crowd snaking alongside its oceanside tent and swift sales to rival pre-pandemic levels. Known for featuring exciting mid-career and emerging artists around the globe, with over 145 galleries and four guest curators—Natasha Becker, Miguel A. López, Estrellita Brodsky and José Falconi—this year's edition proved not only the largest, but the most diverse and ambitious yet. The doors opened with the palpable frisson of artists, dealers and collectors thrilled to be back in Miami and in conversation with one another. Below are Untitled Art Fair's six standout presentations that shouldn't be missed.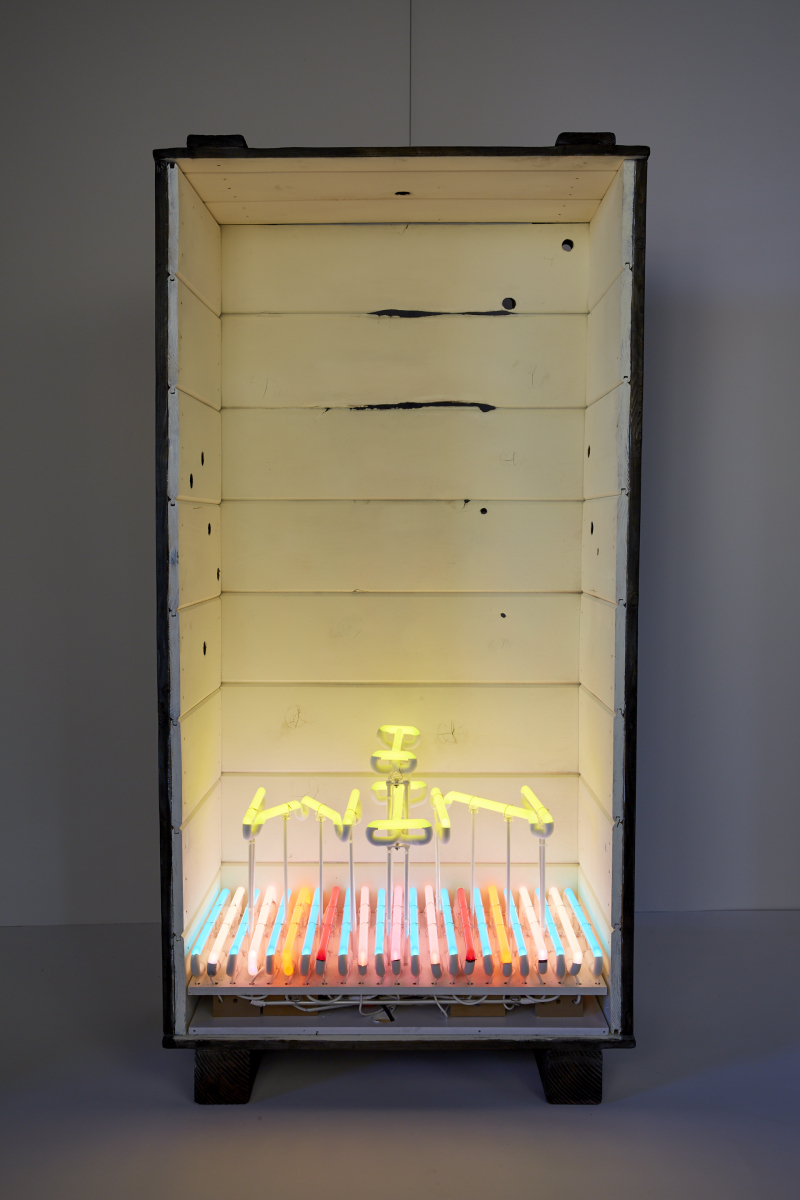 Hayworth
Miami/New York
This year, Hayworth makes its fair debut, challenging the assumption that galleries require a brick-and-mortar outpost to thrive. As a new dealer who describes its representational model as hybrid and nomadic, the gallery is showcasing three artists—Lans King, Suzy Kellems Dominik and Cassandra Zampini—as well as a special project by Atelier Caracas for Studio Boheme whose works straddle digital technology and classic forms of design and architecture. Kellems Dominik's I Survived You finds a repurposed shipping crate housing a choreographed neon sculpture, which encourages viewers to ascend a short flight of stairs to experience the artwork—an allegory of childhood trauma, intimacy and renewal.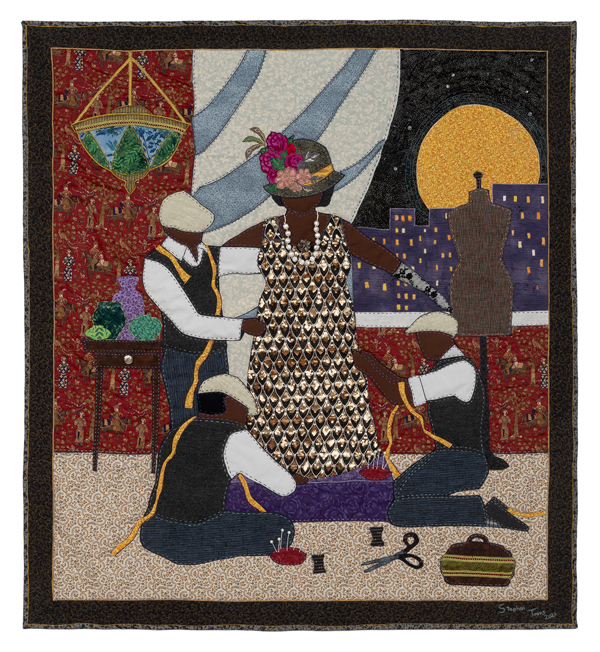 De Buck Gallery
New York/Saint-Paul De Vence, France
Recent quilts by Baltimore painter and fiber artist Stephen Towns stood out among a strong roster at De Buck Gallery. Towns's artworks comprise a preview of his upcoming exhibition "Declaration and Resistance," opening in 2022 at the Westmoreland Museum of American Art in Greensburg, Pennsylvania. This past fall, at the Smithsonian Museum of African American History and Culture, the talent debuted his eight panel portrait series—"An Offering"—of West Africans forced into the slave trade. Towns's practice examines America's exploitation through historical imagery of African American poetry, spirituals and rich traditional craftsmanship.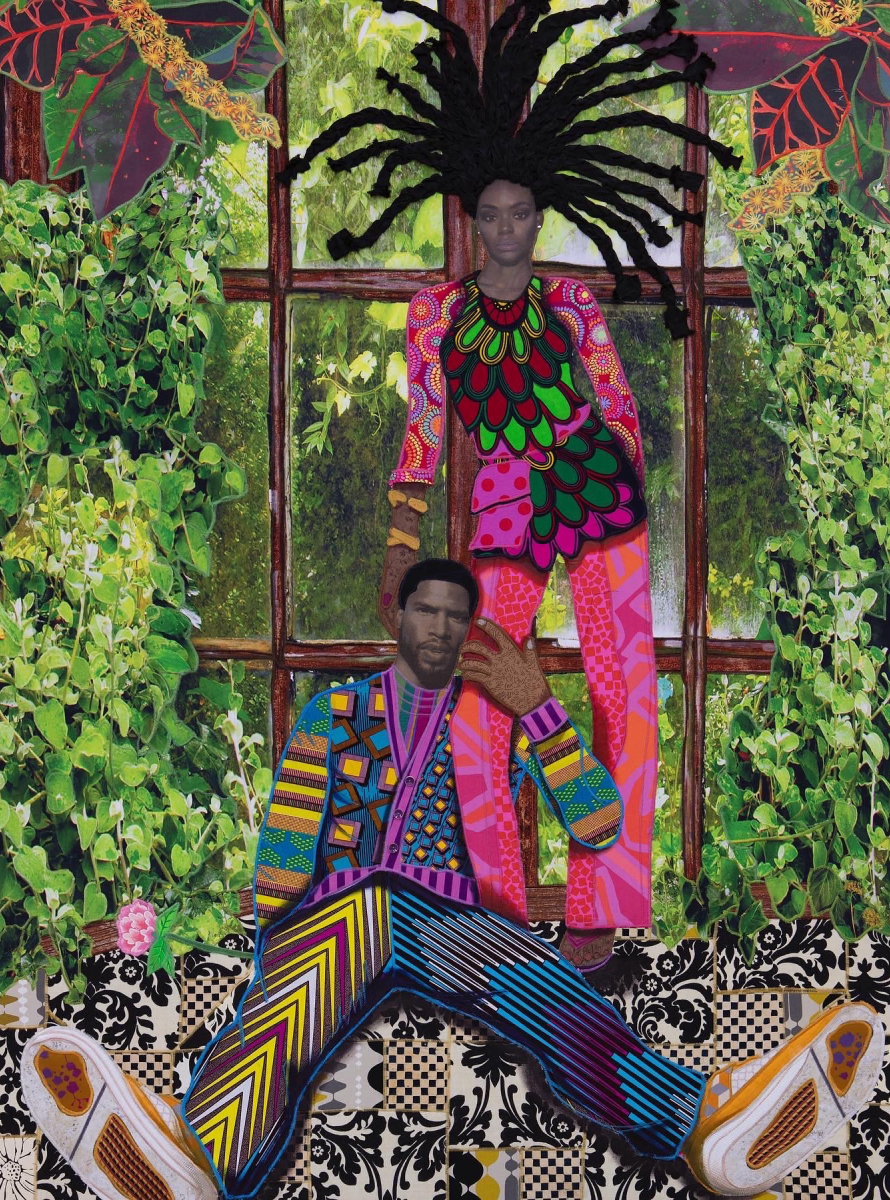 Richard Beavers Gallery
Brooklyn
A fifth generation quiltmaker and master storyteller, Phyllis Stephens has refined her intricate practice over thirty years, but couldn't be more hyper-relevant or sexy. Based in Atlanta, Stephens's work has been displayed at the Fine Arts Museum of Ghana in Accra. Her artworks presented at Untitled are made from sustainable fabrics, and a must-see for Miami Art Week visitors. Richard Beavers Gallery also features the alluring, complex collages of Alabama artist Lynthia Edwards, whose canvases honor what she calls "Black girl magic."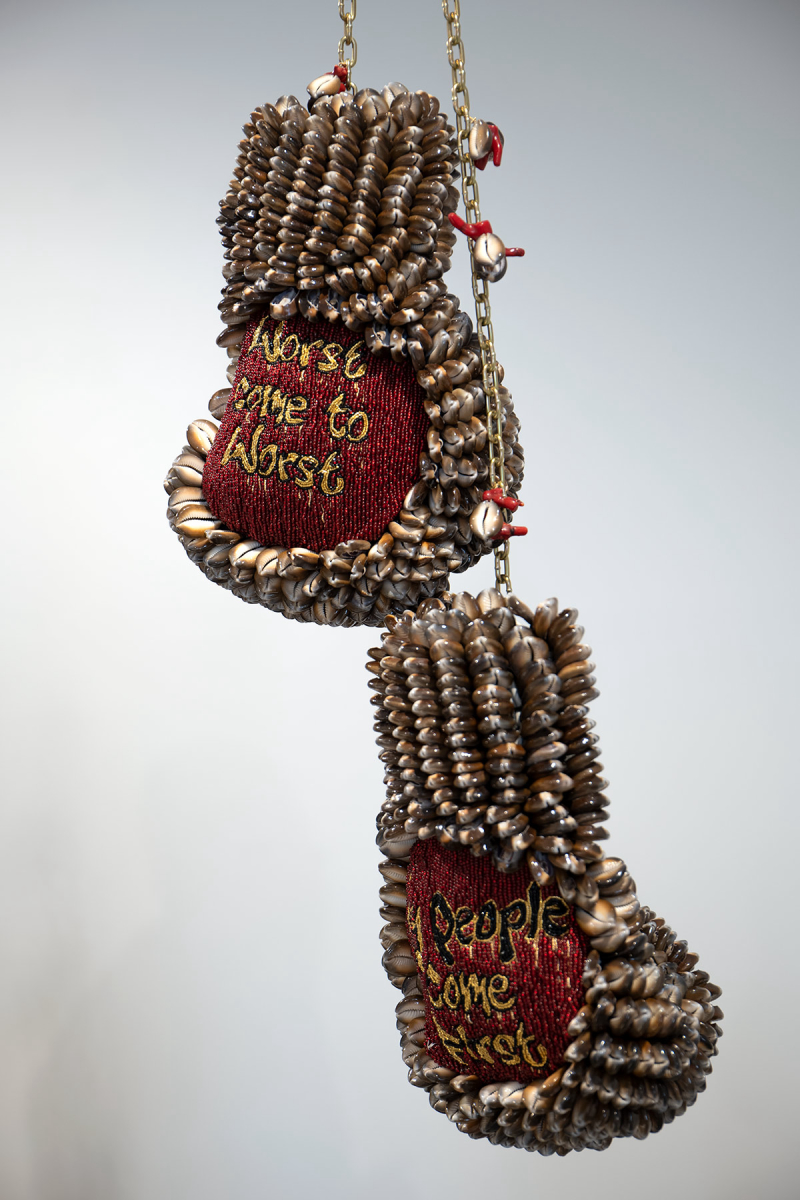 Patricia Sweetow Gallery
San Francisco
At the booth of Patricia Sweetow Gallery, Demetri Broxton's Everlast hand-embroidered boxing glove sculptures are dazzling fairgoers. Adapting the beading legacy of New Orleans Mardi Gras Indians, as well as his connection to the sacred art of the Yoruba people of Nigeria, Broxton's work harkens beaded regalia and hip-hop songs. His mashups are mesmerizing amalgams of steel nails, serpent's head cowrie shells and brass wire that contrast ornate, delicate artistry with hypermasculine notions of power. "The work is very personal to me. It's really an exploration of identity, culture and ancestry," says Broxton, who started as a jewelry maker before studying painting.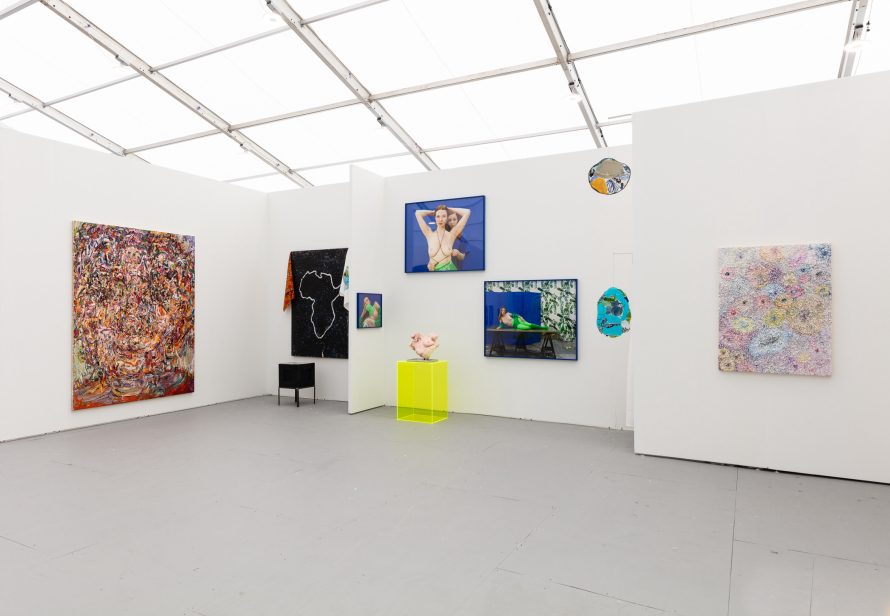 Diane Rosenstein Gallery
Los Angeles
Los Angeles artist Vanessa Prager's latest works shine at Diane Rosenstein's booth this week. Known for her impasto paintings, Prager's elaborate canvases feel lusciously hazy and sculptural. Recasting post-Impressionism through a 21st-century lens, her art redefines perception in our photo-saturated, high-resolution world. "I was trying to find renewed hope and beauty," the artist explains. "The light palette is a way of looking through things for me and creating a kind of Alice in Wonderland effect, coming through the other side and arriving at something else."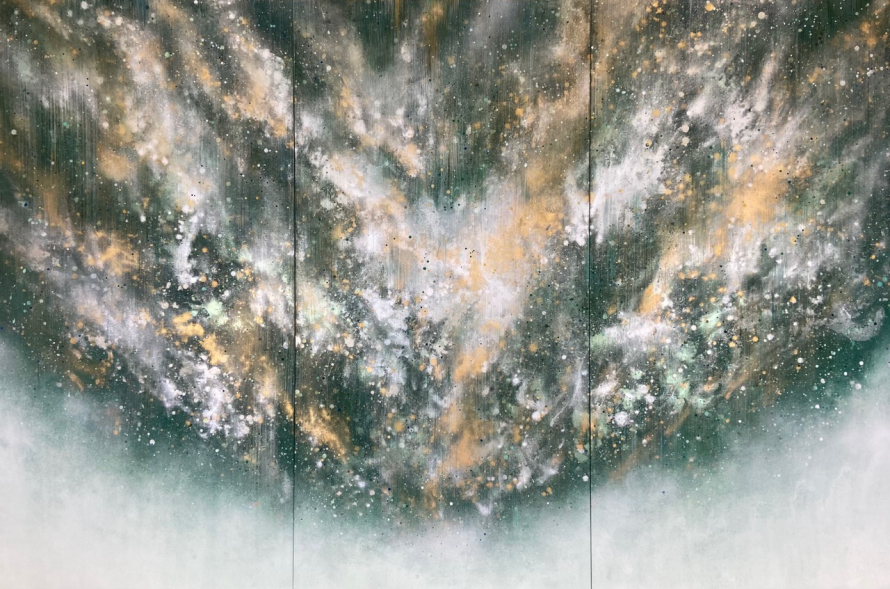 A Lighthouse called Kanata
Tokyo
Striking paintings by Kentaro Sato stand out this season in the sea of conceptual and figurative artists. Presenting with Tokyo-based gallery A Lighthouse called Kanata, Sato conjures the luscious abstractions of Rothko while embracing a centuries-old technique that uses natural ink pigments and minerals on canvas. Indeed, the result calls to mind the inner landscape of Western expressionism with a unique, arresting Japanese aesthetic.