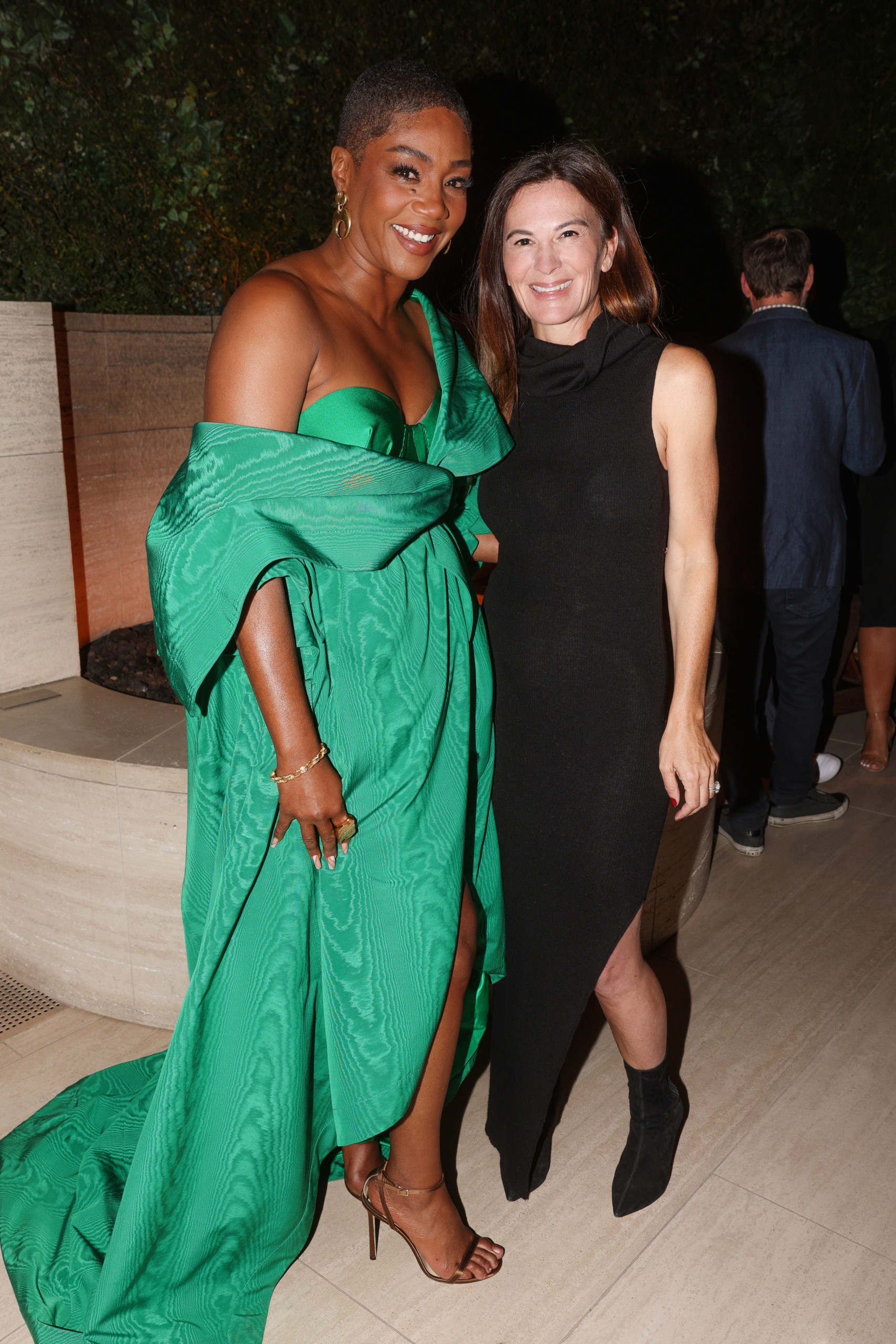 In the sleek Lobby Bar of The West Hollywood EDITION, comedian and actress Tiffany Haddish, Cultured founder Sarah Harrelson and a party of chic guests gathered to celebrate Haddish's Fall 2021 cover of Cultured magazine. The guests sipped on custom curated, Haddish-inspired cocktails while admiring the wood-paneled, modern interiors of the recently reopened hotel bar in Los Angeles. Special thanks to the West Hollywood Edition for providing the perfect venue for an affair to remember.
The guest list was eclectic, ranging from poets to artists to creative directors, and attendees included Aja Monet, April Bey, Kaito, Awol Erizku and Fabe Robinson. Guests mingled enthusiastically with the cover star, who looked stunning in a green Oscar de la Renta dress, styled by Wayman Deon and Micah McDonald, with hair by Ray Christopher and makeup by Ernesto Casillas.
The event doubled as a celebration of the release of the Fall 2021 issue, along with Haddish's starring role in the new thriller The Card Counter, directed by Paul Schrader. The film, which premiered at 78th Venice International Film Festival last month, is a milestone in Haddish's journey as an actress, marking an expansion of her primarily comedy-dominated career.
The West Hollywood EDITION was the ideal place for celebration. The luxury boutique hotel's Lobby Bar has a unique aesthetic—high ceilings, dramatic columns and neutral colors with a splash of dark green accents make up its design. Inside this chic interior, the event was accentuated by passed, artistically crafted hors d'oeuvres and flowing glasses of champagne. Read Haddish's cover story in Cultured's new fall issue.
Craving more culture? Sign up to receive the Cultured newsletter, a biweekly guide to what's new and what's next in art, architecture, design and more.