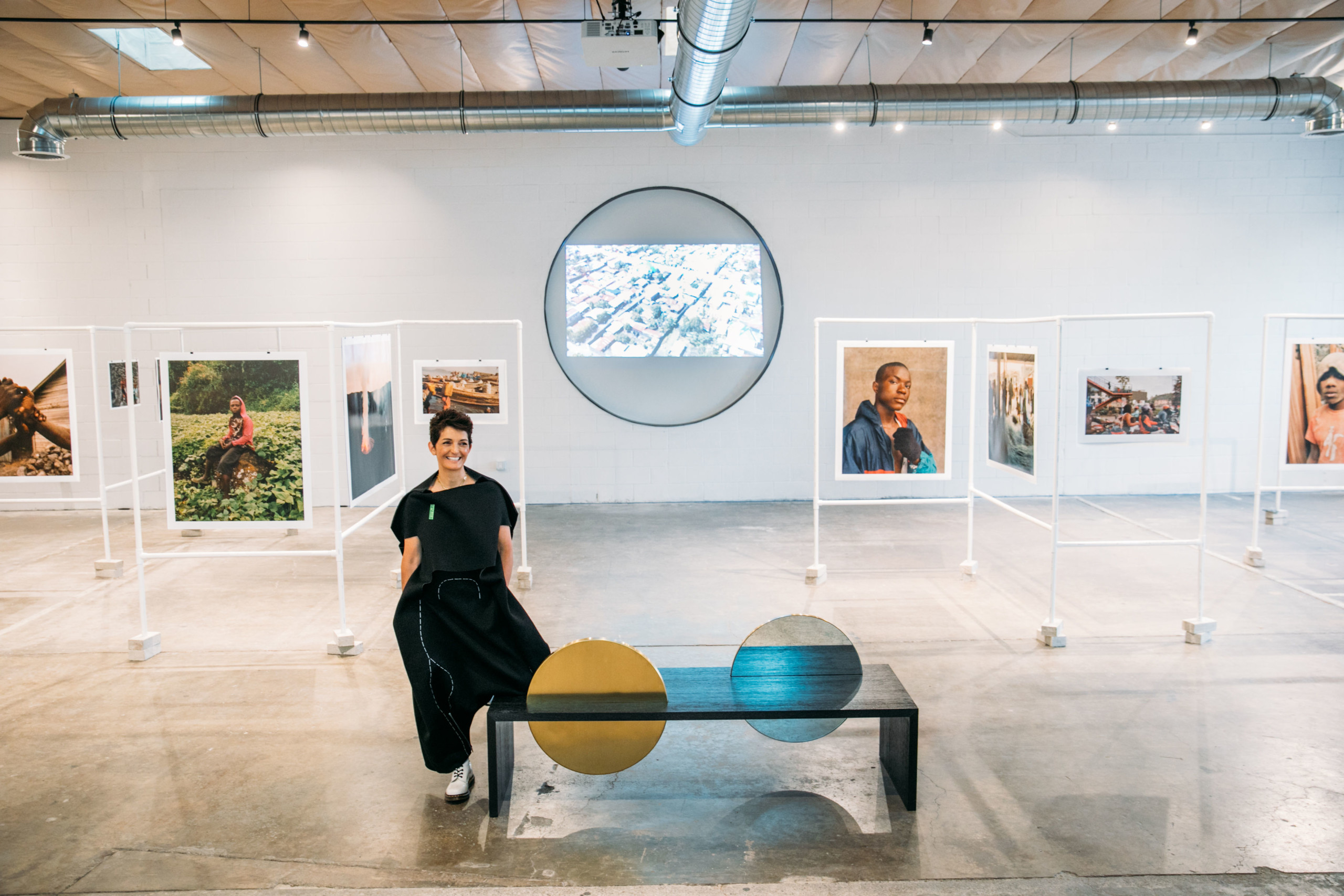 Last week in the Jefferson Park area of Los Angeles, artist and designer Azadeh Shladovsky inaugurated her new collaborative programming and studio space with a preview of a three-day photography exhibition and auction benefiting New York-based nonprofit Lens on Life Project. The organization provides computer literacy and photography training for at-risk youth in the United States and around the world, empowering them with skills and creativity to support themselves, their families and their communities. The works in the show captured the environment and daily life from the perspective of Congolese youth who took the photos, and also included several large-scale photos by Brooklyn-based, Haiti-raised photographer Philip-Daniel Ducasse, taken during his time teaching a film photography class to these youth in Goma, Democratic Republic of Congo.
Aligned in their missions, Ducasse curated the show and Shladovsky designed the exhibition. The former was drawn to photographing and providing a platform for those who are traditionally underrepresented, including immigrants like himself. The latter created her studio as an opportunity to challenge preconceived notions of how artists collaborate and exhibit together, inspired to make meaningful changes in the world by activating people and organizations who are working to shift the narrative around populations that remain unseen.
Notable attendees at the event included Alexandra Loew, Dario Calmese, Suzanne Donaldson, Leikeli47, Shulamit Nazarian and Steve Olson.
Craving more culture? Sign up to receive the Cultured newsletter, a biweekly guide to what's new and what's next in art, architecture, design and more.