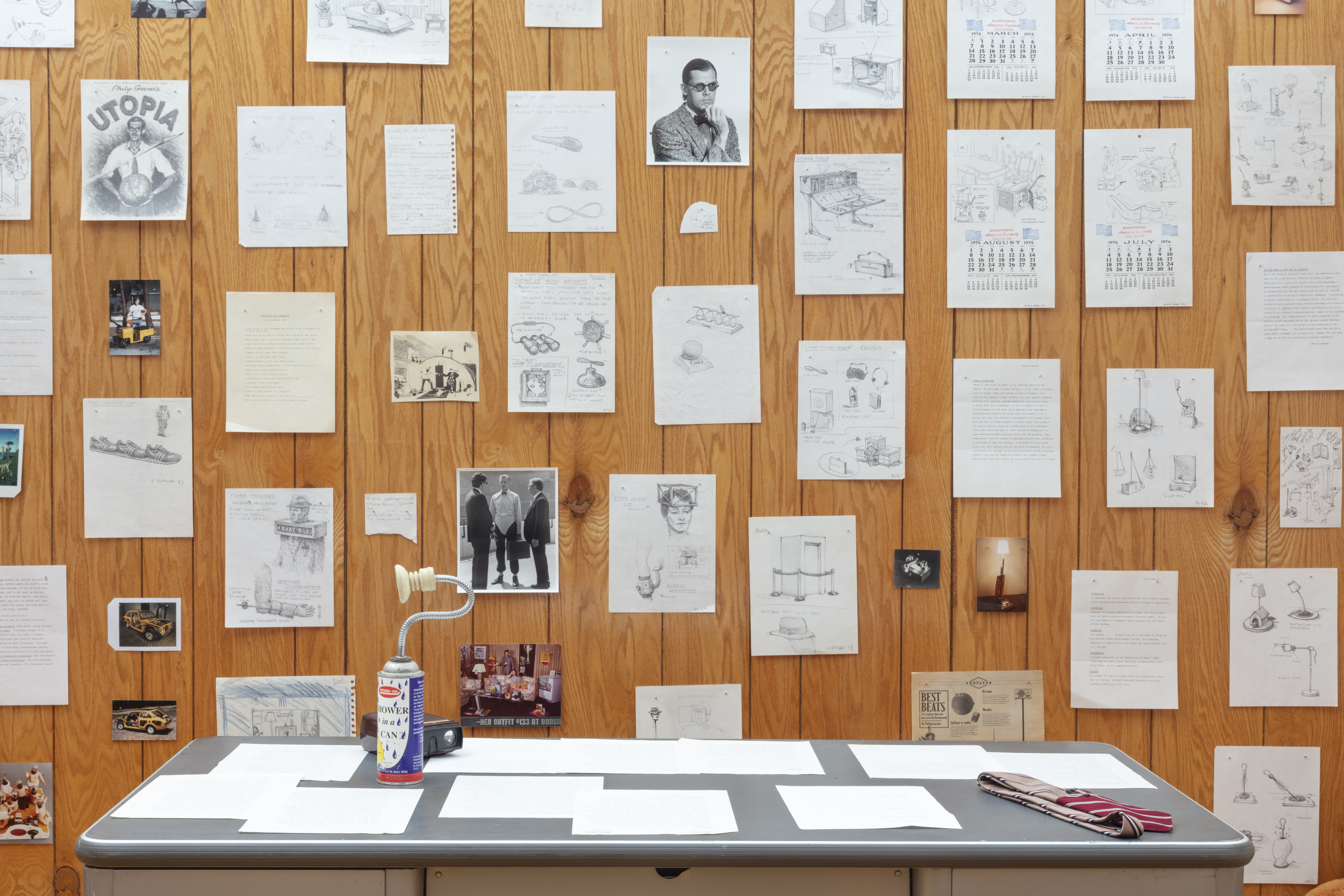 "Immaculate Misconceptions" at JOAN
Through December 21
The first survey of Pippa Garner does not disappoint. It is filled to the brim with drawings for inventions, from wearables to cityscapes. Some of the more reasonable ones, a vacuum cleaner that smokes cigarettes and a set of bunk bed chairs, have been painstakingly brought to life as sculptures. Once made simply with ready materials and dime store mainstays, these sculptural reenactments showcase the genius and handiness of Garner's practice but also the rapid turnover of technology and its effect on how we live.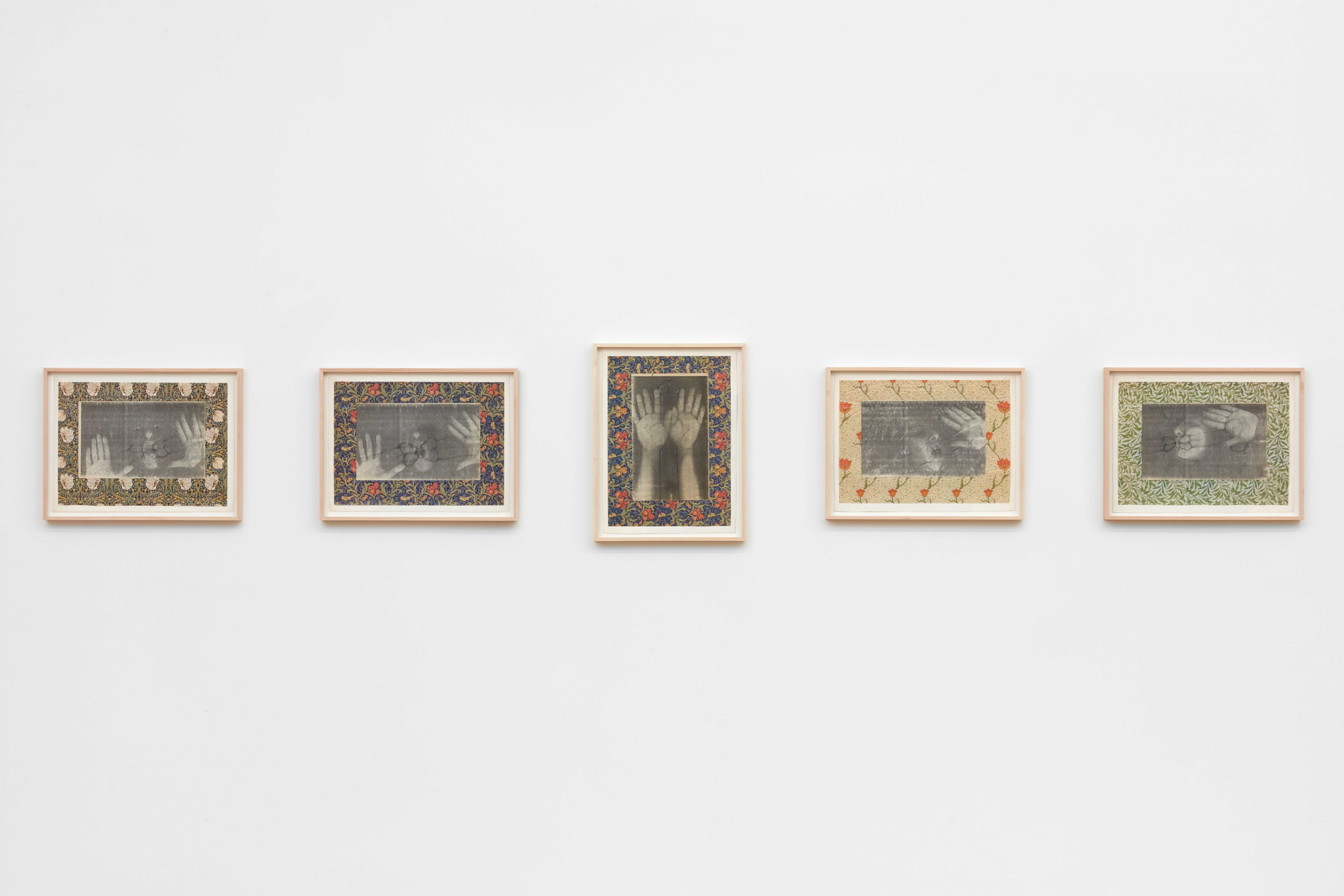 "Anita Steckel" at Hannah Hoffman Gallery
Through October 23
Perhaps it takes going all the way to Los Angeles to appreciate New York properly. At least, this felt true inside Hannah Hoffman's first presentation of Anita Steckel's estate. The show places several series in conversation including some William Morris-print phallic collages and Steckel's Xeroxes, which impose her frame over the Big Apple. Here and in history books, Steckel looms large, and since she was new to us, the exhibition felt like a much needed hit of mandatory reading.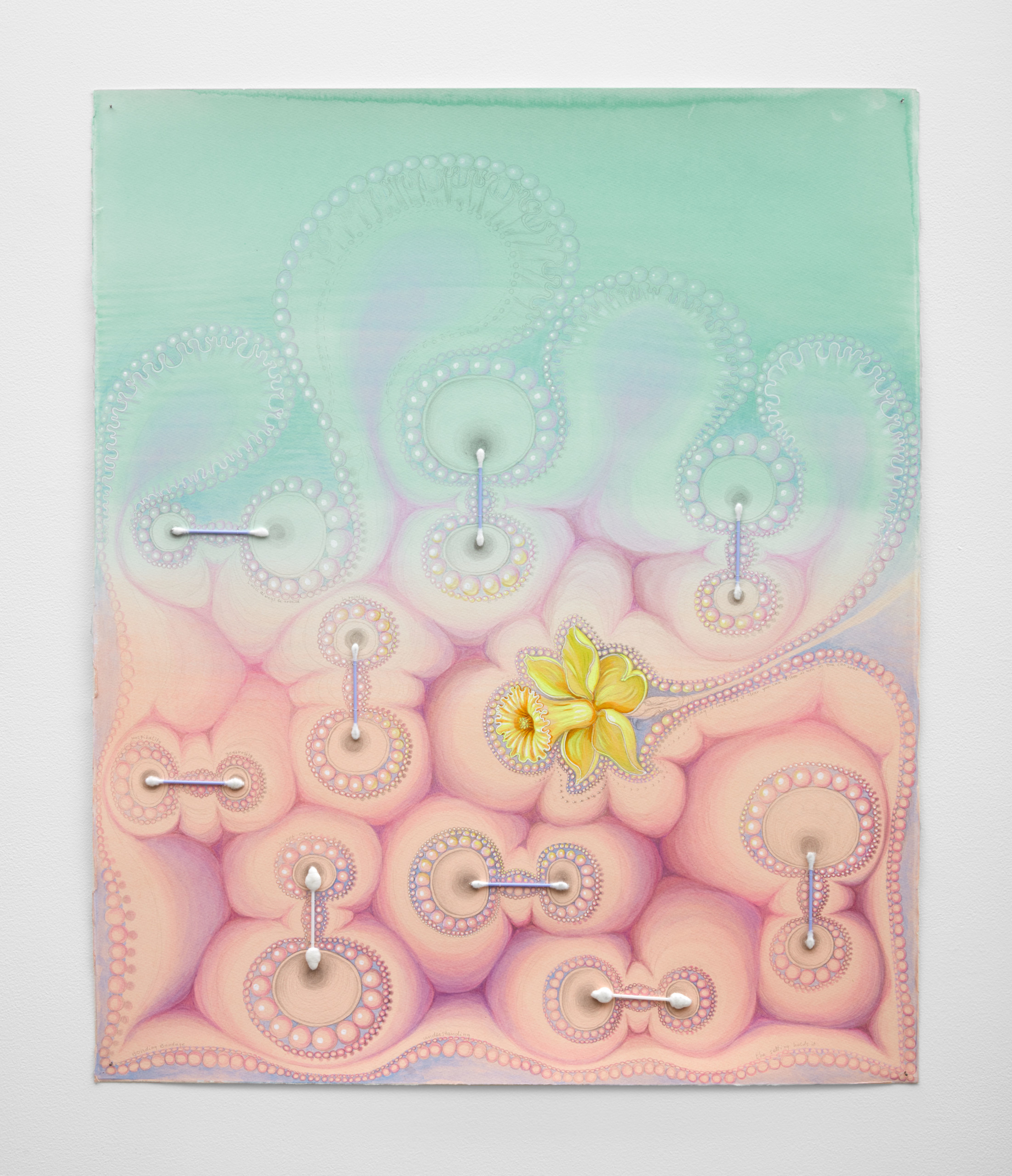 "Emblazoned World" at Bel Ami
Through October 30
Curated by artist Lucy Bull, this tightly wound group shows piques one's galaxy brain almost on contact. The exhibition follows a thought trail the artist weaves from a loose romantic connection to Lee Mullican's estate to finally meeting Luchita Hurtado in person to Bull's own practice. Finally, the thread leads back out into the world where she ties it to the work of younger voices like Kentaro Kawabata, Nancy Lupo and Elizabeth Englander. It is a cosmos of connections worth getting lost in. If you need guidance, the press release can function as a loose map.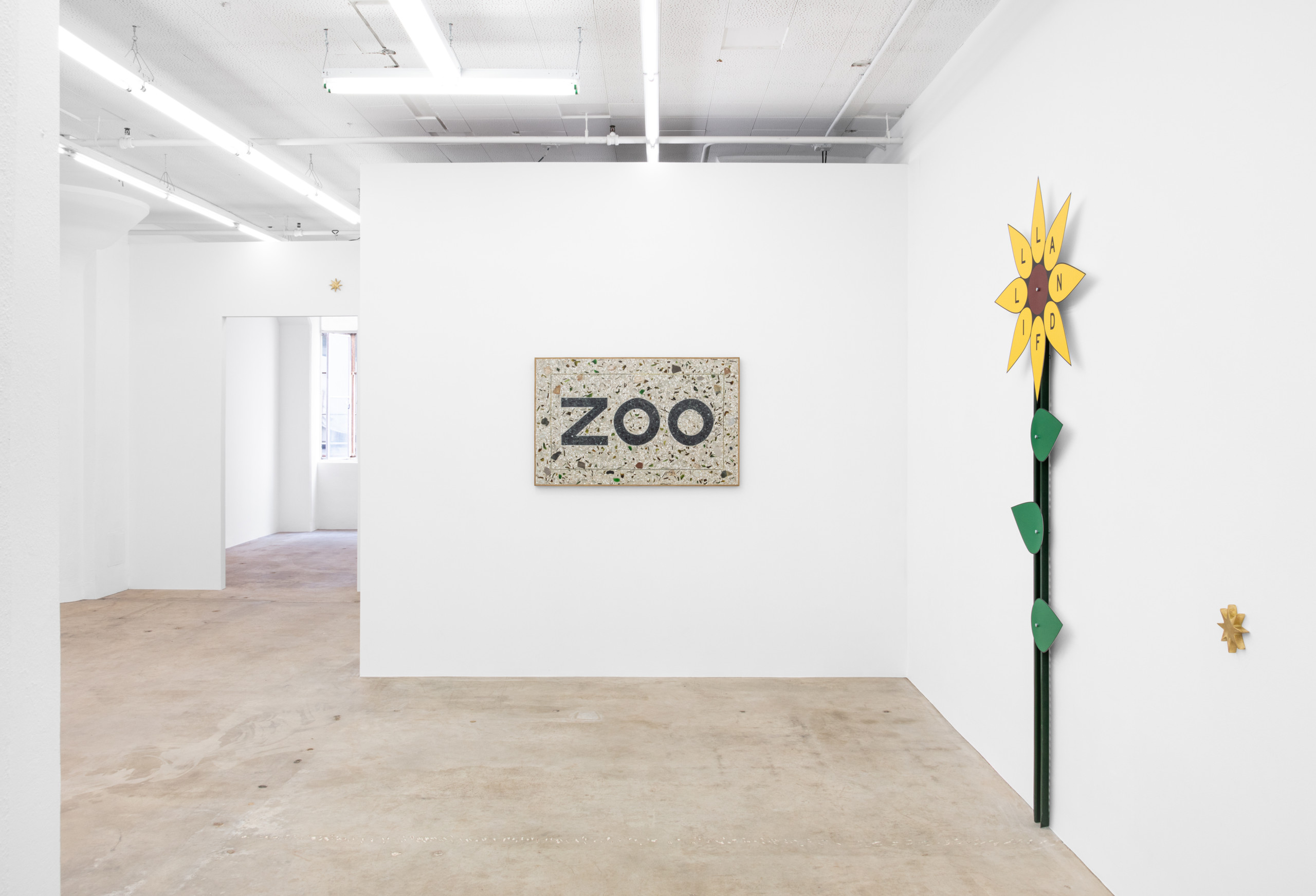 Ficus Interfaith at In Lieu
Through October 23
Symbols and signifiers seek further entanglement through any means necessary in Ficus Interfaith's vocabulary-driven exhibition, where words act as the basis for sculptural compositions in aluminum, terrazzo and wood. The tableaux demonstrates both the artistic duo's deftness for manipulating materials but also the concerns that extend from and beyond the crafts they choose to parlay with in the studio. By allowing for language to enter the work, the show acts as a welcome mat for those unfamiliar with this intriguing collaborative practice from New York.
Hayao Miyazaki at The Academy Museum of Motion Pictures
Through TBD
Few animators have touched as many artist practices and made such an impact on pop culture as Hayao Miyazaki and his Studio Ghibli. The fandom around the universes they've erected on screen would make it seem that there was nothing new to be circulated but to our delight this new retrospective is a treasure trove of original artwork that has never seen the light of day including satisfying architectural drawings and character studies that add new dimensions to beloved spaces and figures.
Craving more culture? Sign up to receive the Cultured newsletter, a biweekly guide to what's new and what's next in art, architecture, design and more.