Portland, Oregon—a bastion of progressive politics, forward-thinking environmental regulations and a healthy work life/balance—has a vibrant everything. Art, music, theater, writing, movies, food, beer, wine, biking, yoga, hiking, gardening, farming, swimming, running, mushrooming, etc. are pursued with an unbridled passion and an independent spirit that makes the city full of things to discover. Practically all that makes life enjoyable is celebrated and encouraged in this small city/big town that is surrounded by extreme and beautiful landscape, from mountains and volcanoes to its wild coastline and high desert.
Where to Stay
The Society Hotel and The Society Hotel Bingen
The Society Hotel is our go-to recommendation for out-of-town artists, clients and visitors. In a beautifully refurbished building that was originally built in 1881 to house sailors, the hotel has cozy, well-designed rooms, a picturesque roof deck and proximity to everything including the Lan Su Chinese Garden and Floating World Comic Books.
The Society Hotel's sister location in the Columbia River Gorge, Society Hotel Bingen, is a proper destination with its beautifully-appointed cabins, spa and bathhouse designed by Waechter Architecture. Right down the road is the quirky Maryhill Museum, which houses an eclectic collection of works, including a selection from Théâtre de la Mode—post-World War II French haute couture fashions on one-third life-size human mannequins. You can finish off your day at Syncline Winery in Lyle, Washington, where you can sample the winery's Rhone varietals around fire pits with an amazing view.
What to See
"Sharita Towne and A Black Art Ecology of Portland" at the Portland Art Museum
Through July 2022
Artist Sharita Towne's exhibition at the Portland Art Museum is an absolute must-see. Towne founded A Black Art Ecology of Portland (BAEP) to bring together artists, activists and organizations to reimagine and reclaim space for Black art and Black audiences. The show is expansive in its ambitions, its community and its materials; video, sculpture, documentation of performance and public art, printmaking, ephemera, advocacy and activism by Towne and dozens of collaborators, including family members whose home movies form the basis of one particularly captivating video, center Black voices, connections, agency and stories. The exhibition is exquisite in the way it underscores the complexity and resilience of the Black experience in this city and this nation.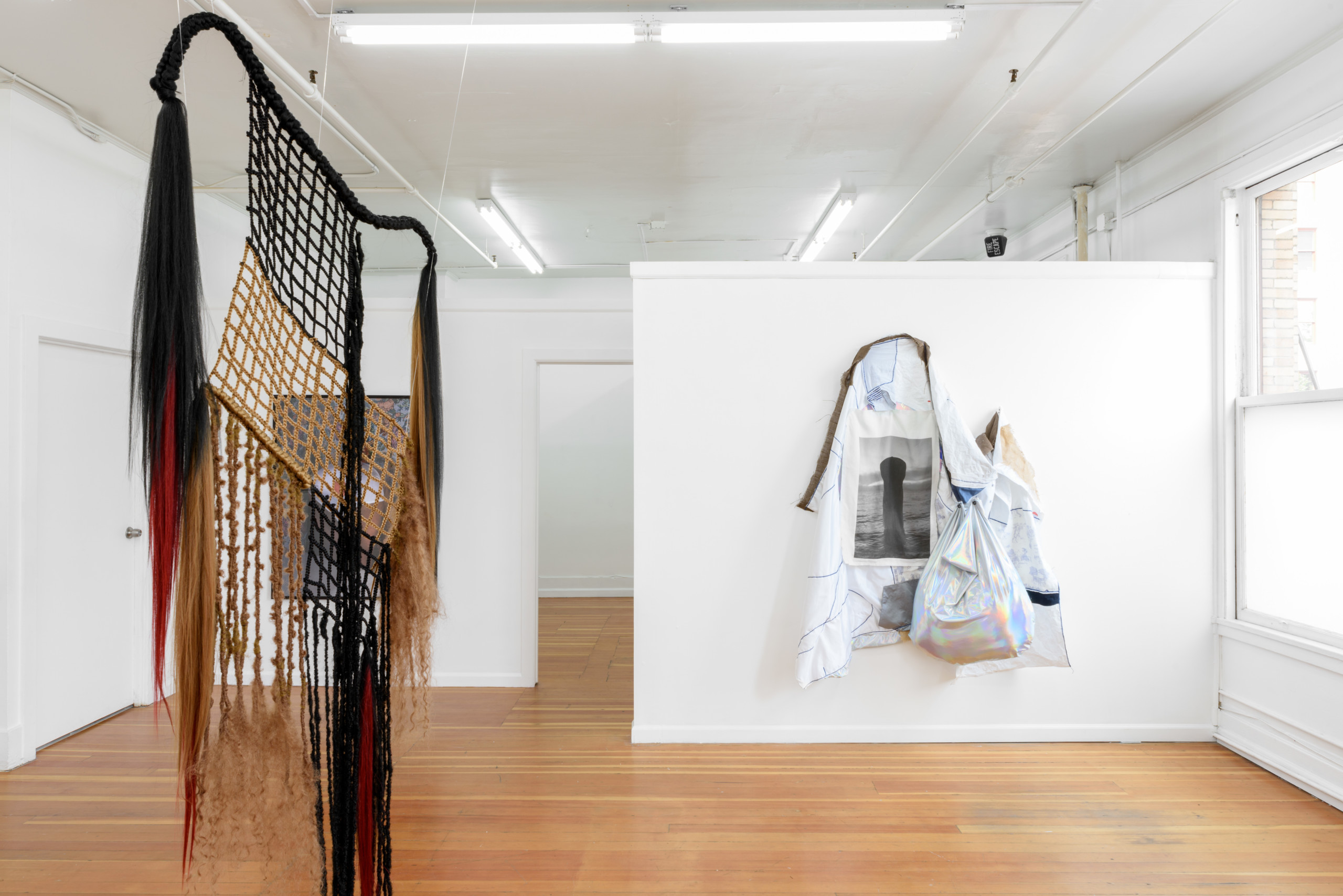 Melanie Flood Projects
Located in downtown Portland on the third floor above Kelly's Olympian (one of Portland's oldest biker bars) is the artist Melanie Flood's warm and welcoming artist-run gallery. MFP, as it is fondly known, spotlights some of the best of Portland's creatives but also brings national and international artists including Clifford Prince King, Pacifico Silano, Rose Dickson, Amy Bay and Dru Donovan to town. Flood's keen eye, exuberant personality and talent for finding yet-to-be discovered artists—often with an interest in photography—make this a monthly must-visit.
King School Museum of Contemporary Art
King School Museum of Contemporary Art (KSMOCA) is an elementary school in Northeast Portland run by Portland State University's highly regarded MFA in Art and Social Practice Program that is helmed by professors and artists Lisa Jarrett and Harrell Fletcher. Some of the most thoughtfully designed initiatives come out of this program: an art fair run by kids, a Visiting Artist Lecture Series that brings in contemporary artists and museum presentations that line the walls of the school. The work is rigorous and challenges the notion of the who, what, where and why of the contemporary art world. This is the utopian and inclusive art world that I want to inhabit.
View this post on Instagram
Where to Eat
Topaz Farm
Ten miles outside of the city is the dreamy Sauvie Island (also known as Wapato Island), a 26,000-acre oasis in the middle of the Columbia River. It's Portlanders' summer escape to go swimming in the Columbia River—both clothed and not—as well as bird watch, pick berries and indulge in the many bountiful farms. One favorite spot open to the public is Topaz Farm. Their farm-to-table dinners take advantage of the region's bounty and offer a local culinary experience while tapping into Oregon's rich foodie culture.
Portland Mercado
Recently, we stopped by the Portland Mercado with our friends after a hike and sampled a range of arepas, burritos and empanadas from food carts serving specialities from Costa Rica, Mexico, Peru, Columbia, Venezuela and Cuba. Portland is known for its food cart culture where some of the city's most innovative chefs have launched their careers. Come sample food from a small, family-owned business where the person lovingly making your lunch may very well be the city's next great chef.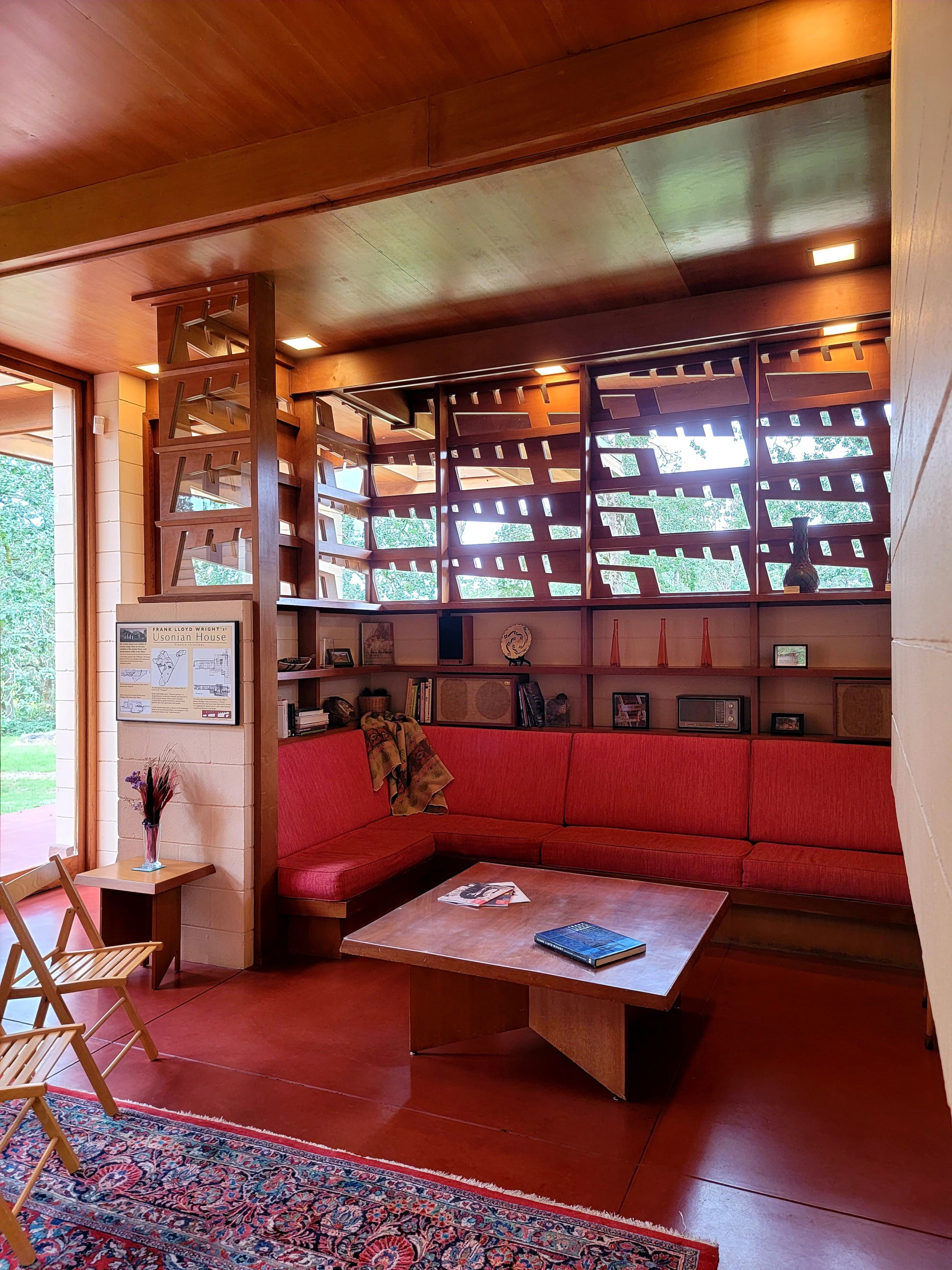 Where to Explore
Alvar Aalto Library and the Gordon House
Just South of the city near Silverton, Oregon (shout out to Silver Falls State Park with its eleven waterfalls!) is Mt. Angel, a quiet town that is home to Mt. Angel Abbey, a Benedictine community founded in 1882, and the Alvar Aalto Library that they commissioned—one of the US's only buildings designed by the renowned Finnish architect. Make it a day trip and also visit the Usonian Gordon House, the only Frank Lloyd Wright house in Oregon.
Craving more culture? Sign up to receive the Cultured newsletter, a biweekly guide to what's new and what's next in art, architecture, design and more.