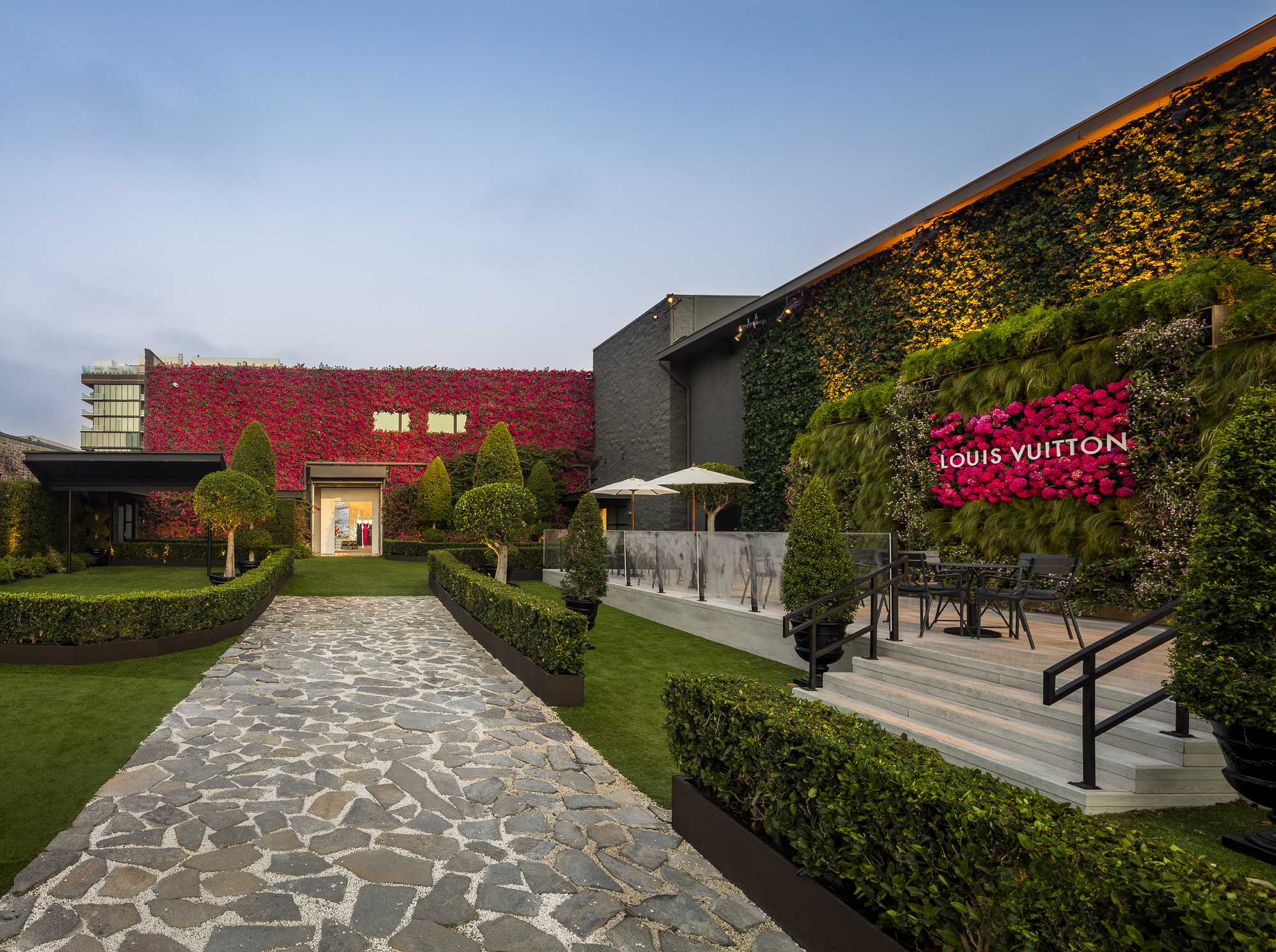 This week in Los Angeles, Louis Vuitton opened a new way to shop the Maison's legacy of exquisite products. Tucked away off one of Hollywood's busiest streets, the luxury fashion and accessories brand has transformed Goya Studios into a dreamy, verdant passage to the three exhibit rooms that make up the exclusive Legendary Savoir-Faire experience. The pop-up will enchant visitors by appointment through September 25.
The first Legendary Savoir-Faire room greets guests with an aisle of Louis Vuitton's iconic trunks. Surrounding the hard-sided cases is an expansive display of LV's Objets Nomades furniture and décor. A high tea trunk, skateboard, foosball table and a pool table in a never-before-seen colorway are highlights of these collections, which include both in-house designs and collaborations with some of the most exciting contemporary talents in the industry.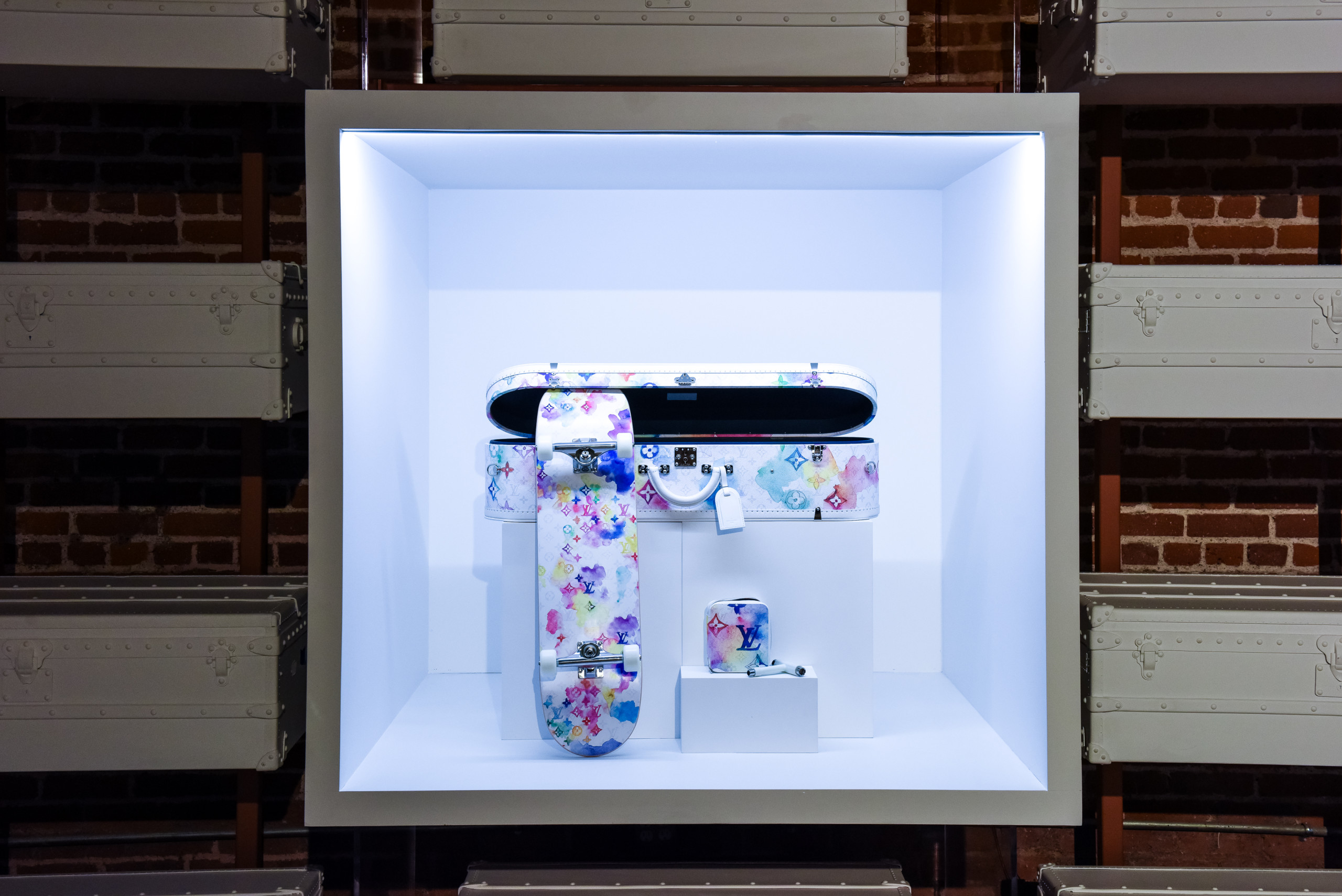 The second room pays homage to a charming Parisian apartment where the Eiffel Tower is always in view through large vertical windows. Here, too, Louis Vuitton takes cues from Old Hollywood itself. A wardrobe featuring some of the brand's most glamorous gowns would feel at home for any black and white film era starlet, or her elegant contemporary. The centerpiece of this European abode is a set of limited-edition black and white Jacquard print trunks in which to pack them.
The last and most grandiose presentation is set against a backdrop of live footage of Malibu, California. This immersive virtual oceanside escape features vibrant signature Objets Nomades pieces. By designers including Damien Langloi-Meurinne and Tokujin Yoshioka, some are being presented in new colorways and premiering in America for the first time. Reimaginations of Louis Vuitton's most classic bag styles for men and women including Capucines, Keepalls and Sac Plats are hung on expansive walls while surfboards by Alex Israel completed the beachy scene.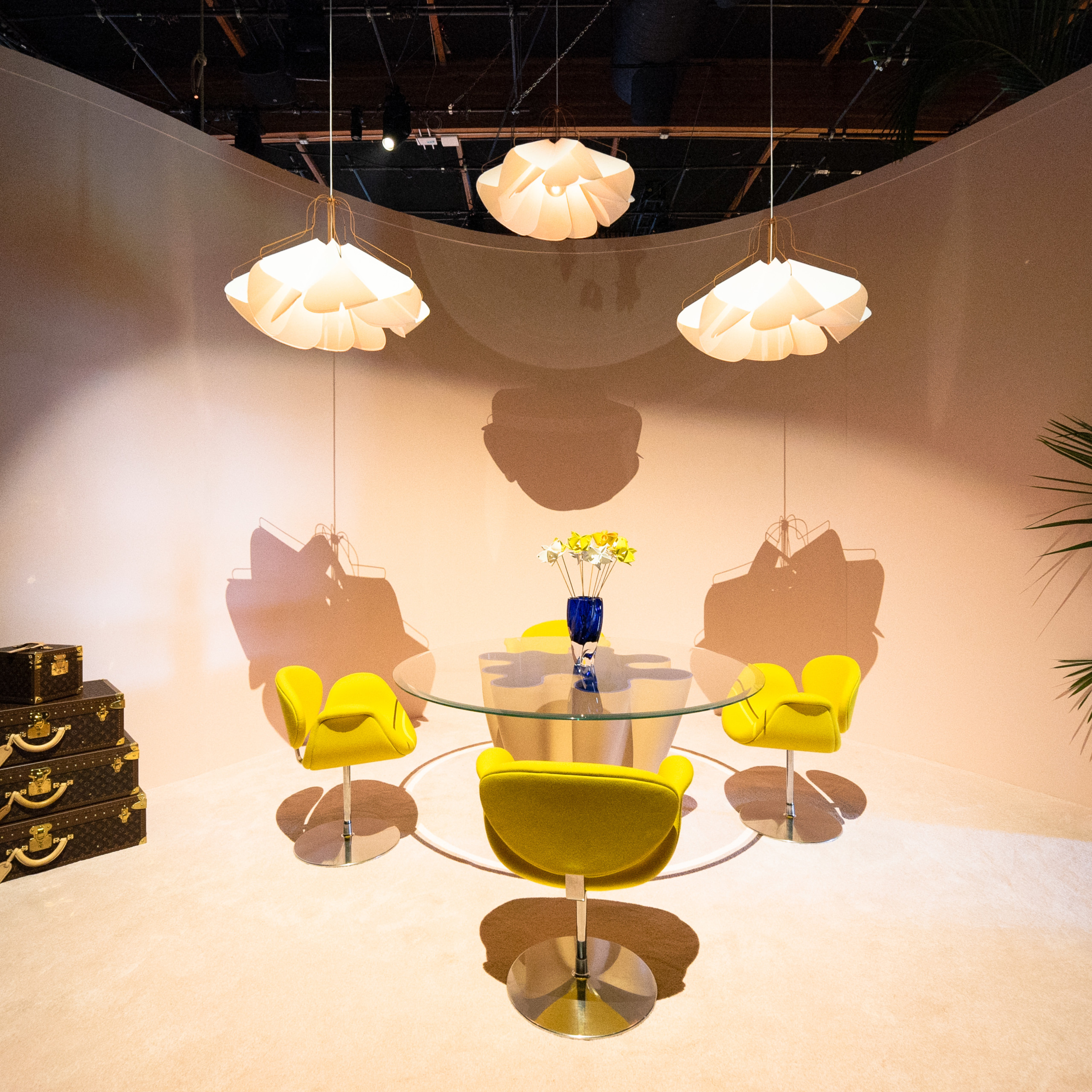 In true Louis Vuitton fashion, luxury timepieces, exquisite fine jewelry and one-of-a-kind handbags spaces in exotic leathers and brilliant colors are scattered throughout the three breathtaking spaces. This activation not only celebrates the Maison's tradition of Savoir-Faire activations that underscore Louis Vuitton's dedication to craftsmanship, but will also pay tribute to the artistry, history and legacy synonymous with the founder of the Maison, Monsieur Louis Vuitton, who would be celebrating his bicentennial birthday.
Craving more culture? Sign up to receive the Cultured newsletter, a biweekly guide to what's new and what's next in art, architecture, design and more.