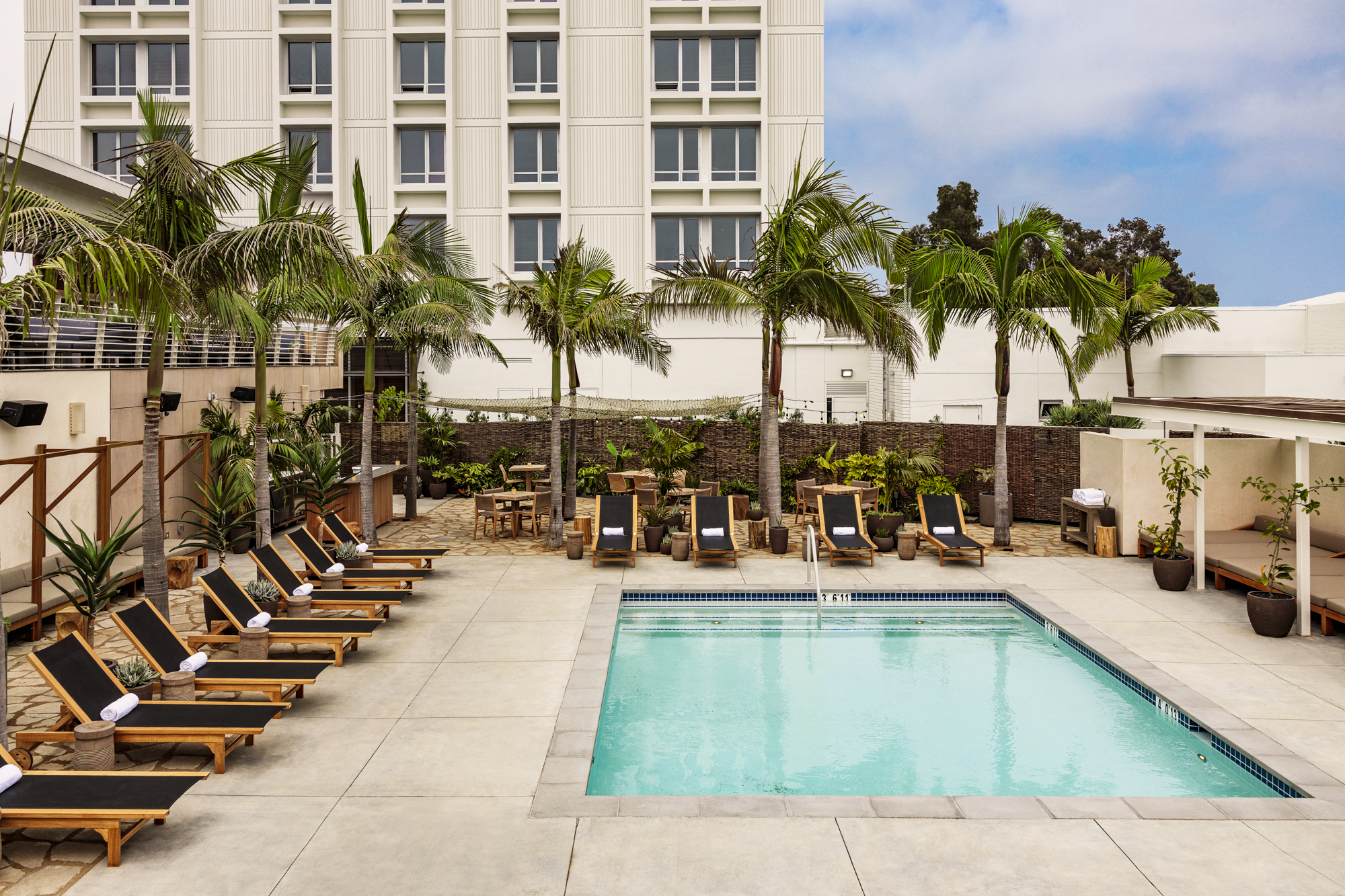 Throughout the pandemic, we got comfortable staying at home and reevaluating the definition of "essential" in our daily lives. This summer, sunny weather has sparked wanderlust in some while a staycation is the only kind of trip on the minds of others. For Angelenos, a Westside jaunt could be the perfect end of season getaway. Before fully jumping into long-haul road trips and onto red-eye flights, you can find us poolside at Hotel June.
Located a short drive away from Venice Beach, Marina Del Rey and Culver City, Hotel June's decor and restaurants encompass beachside Los Angeles, where bohemian ease meets the urban hustle. At the Caravan Swim Club, guests are surrounded by the mural works of artist Stephen Carballo, which capture the soul of the Golden State lifestyle mirrored in Chef Angie Lee's California-centric farm-to-table menu. Between the rotating local chef pop-ups and an ever-changing cocktail menu, wining and dining at Hotel June gives the feeling of summer year-round.
The original hotel building was designed in 1965 by late modernist Welton Becket, whose projects include the Capitol Records building and the Music Center, with the iconic LA beaches and beachgoers in mind, minus the sand. For its 2020 rebirth as Hotel June, design agency Studio Collective combined contemporary minimalism with classic seaside modernism to create guestrooms that feel like modern beach bungalows. Hotel June is one of the few Westside spots where guests enjoy the best of both sides of LA—vistas of Pacific Ocean waves to the west and Downtown's skyscrapers to the east. While the views are noteworthy, in-room details really make the experience: sleeping in Italian Fili D'oro linens and bathing in Aesop bath products bring a sense of luxury to the salty and sandy coastlines.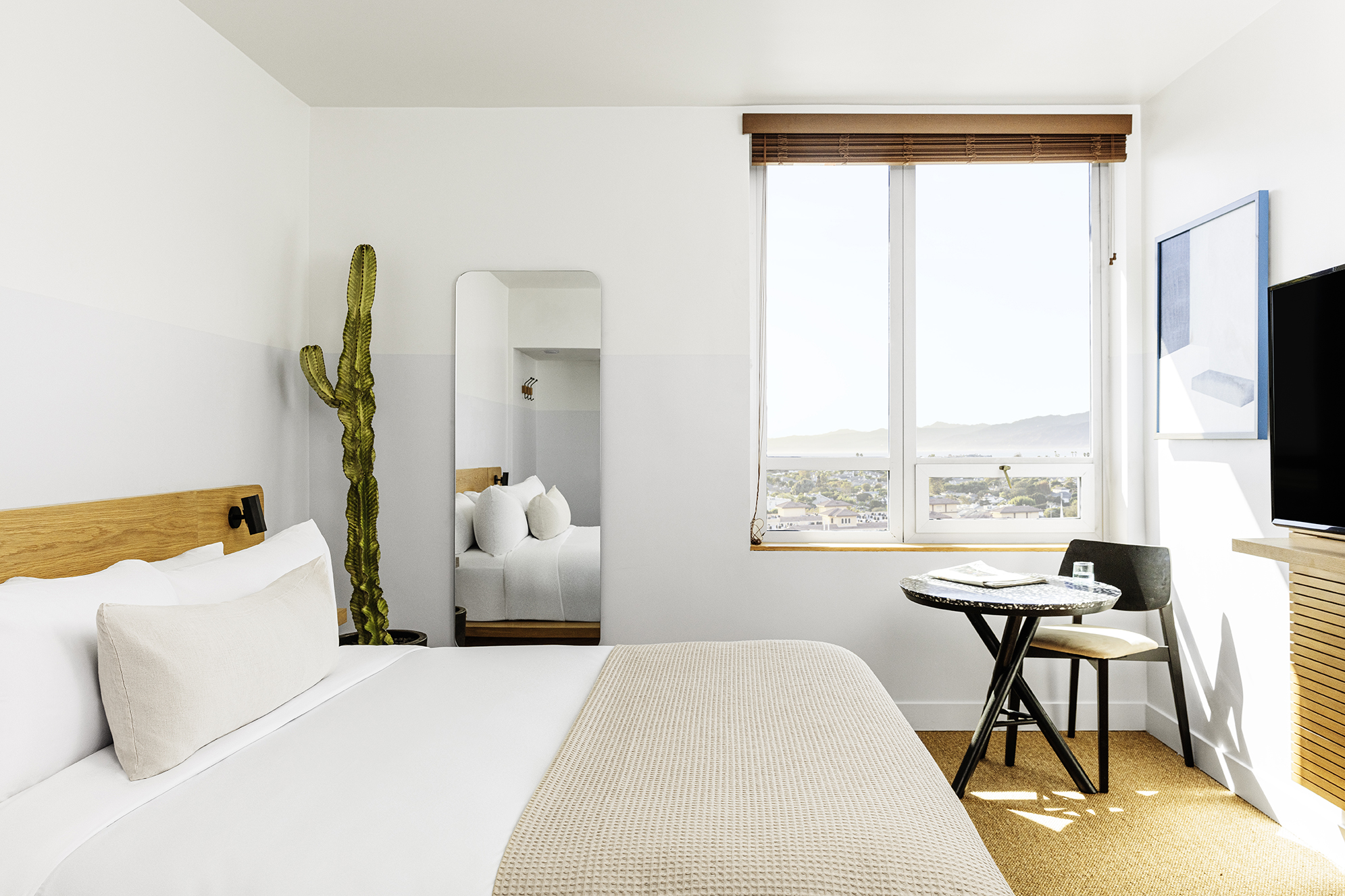 Though a trip may be short, Hotel June's sense of community lingers. At just one-year-old, the hotel has a full roster of on-property programming and partnerships that have made it a truly local spot. Guests and visitors alike can enjoy live music as part of the hotel's June Jam series, weekend brunches, poolside yoga and cardio dance classes and workshops with Los Angeles artists. And the hotel also offers "daycation" packages that allow access to hotel facilities for the day. While August is now coming to a close, Hotel June makes summer last a little longer.
Craving more culture? Sign up to receive the Cultured newsletter, a biweekly guide to what's new and what's next in art, architecture, design and more.