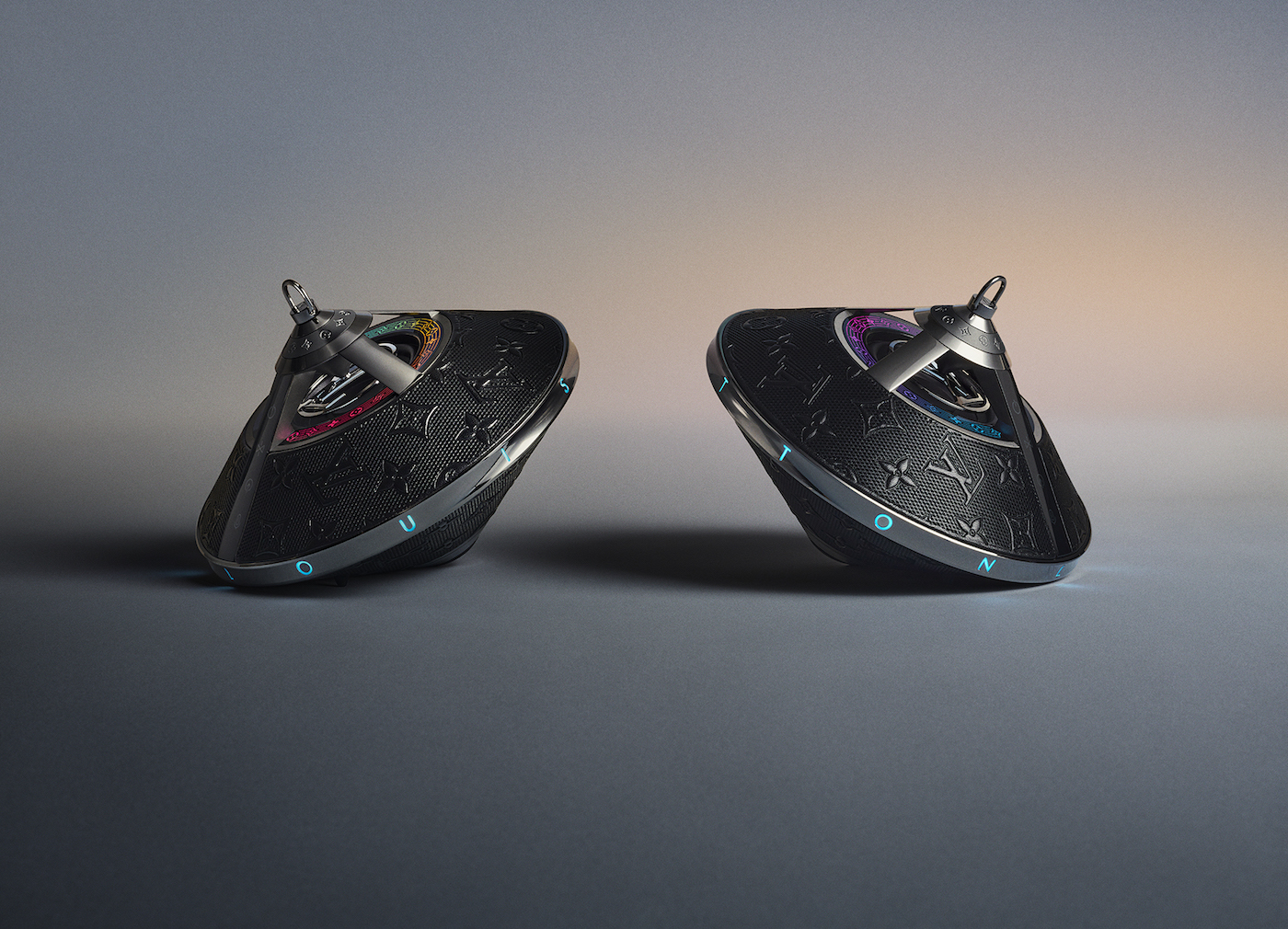 Four years ago, Louis Vuitton launched its first smartwatch. "We don't know where the industry of connected objects is going, but we know it's going to be massive," Louis Vuitton chairman and chief executive Michael Burke told Business of Fashion in 2017. Now, in 2021, with a slew of tech accessories already released as part of the house's "Connected Objects" series, Vuitton is cementing its presence in the industry of connected objects with a new product: the Horizon Speaker.
Louis Vuitton presents the speaker as an "immersive experience" that not only wafts sound around a space, but also lights up, flashing in technicolor to the beat of the song streaming. The Horizon Speaker is suitable for the outdoors as well as inside—it can follow the party as it makes its way from the kitchen or living room to the backyards of summer. It's flexible and adaptable, but remains timeless: the Horizon is wrapped in luxe monogrammed black leather, reminding us of Vuitton's heritage and craftsmanship.
Echoing the geometry of an alien spacecraft, the speaker suggests something futuristic, something on the cusp. The way we listen to and consume music is in flux, altered by a year-long absence of live performance. No festivals, no tours, no concerts. Both the music industry and the listener experience are changing. Consuming music has been irrevocably transformed by the pandemic: live concerts no longer require the physical presence of an audience, but are now streamed across cyberspace, into the ears of audiophiles everywhere. The Horizon Speaker is arriving promptly, just as the scope of music and performance as we know it reorients itself.
Craving more culture? Sign up to receive the Cultured newsletter, a biweekly guide to what's new and what's next in art, architecture, design and more.