At last, art lovers in Los Angeles can again easily connect with each other, travel and discover, or rediscover, their city's hidden gems. The inaugural Gallery Weekend Los Angeles, which runs from July 28 to August 1, is a new guide to start. The organized long weekend of events is an attempt to not only make art more accessible, but also to formalize LA's growing arts community through its organizer, Gallery Platform LA, a coalition of more than 80 galleries who came together during the pandemic in a collaborative way to cross promote and support each other's programs.
Growing up in LA, I grew accustomed to the specificity of every neighborhood nook and cranny—Melrose used to be the spot for all the cool vintage finds; Leimert Park and Inglewood were the places for all Black everything; Rodeo Drive was the home of luxe shopping, and La Cienega and the Culver City arts district were sites for gallery hopping. Now the city has shaken things up as a result of development, gentrification and the incredible expansion of a thriving arts community, which seemingly knows no bounds.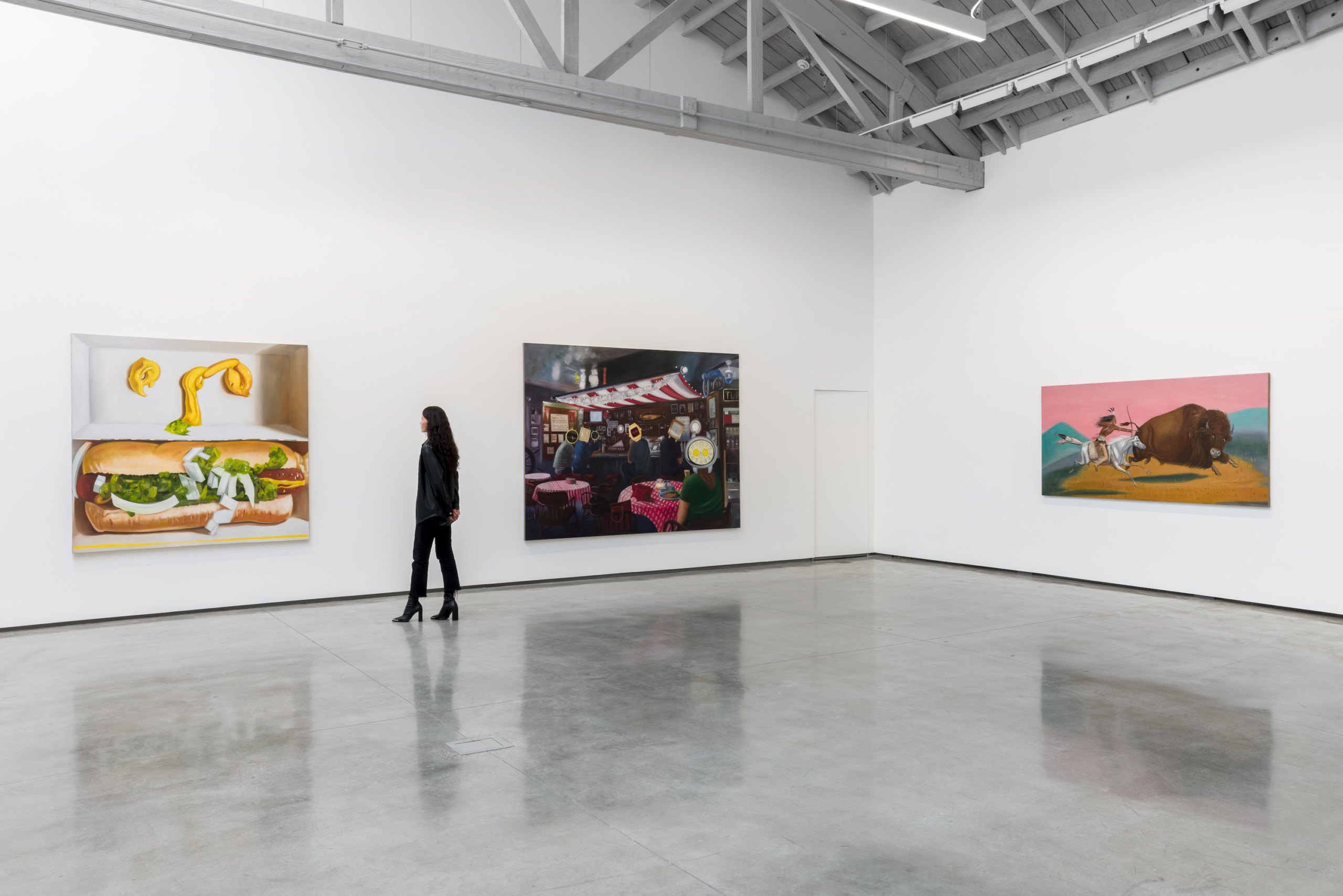 It's clear, too, that Gallery Weekend Los Angeles understands the city it is supporting, just as an Angeleno would. Having taken into consideration the layout and traffic patterns of the city, gallery events are planned based on regions (North, South, Central and East) to avoid the ever-frustrating dilemma of attempting to visit a show in one neighborhood, then dashing across town to catch another before it closes. Instead, stay in the same part of town, keep that coveted parking space and support local shops, bars and restaurants in between art space and museum visits.
The north part of town, which includes Hollywood and its east and west branches, is home to a host of seasoned galleries and creative venues like LACE, Diane Rosenstein, Matthew Marks and Regen Projects in harmony alongside new kids on the block Shulamit Nazarian, Matthew Brown, Nino Meir and Nonaka-Hill. Here, too, Jeffrey Deitch never ceases to amaze and this weekend, once can view Nari Ward's solo show and enjoy Tumblehood, an activation performance of the artist's show by Jessica Emmanuel on July 31. If you like a side of greenery with your art, head over Various Small Fires on Saturday morning for a plant sale, coffee and donuts in the midst of Sean Raspet's exhibition. The same venue hosted a kickoff dinner with Cultured and Diptyque on Thursday night.
On Los Angeles's east side, head to Chinatown for both dim sum and cutting-edge gallery shows from diverse, emerging artists. Charlie James Gallery, Chateau Shatto, Nicodim, Wilding Cran Gallery, GAVLAK, and Hauser & Wirth are among my favorites in this part of town, and the three-artist exhibition "Nuestrxs Putas" at Human Resources LA is a must-see.
Storied heavy hitters like Gagosian and Roberts Projects and dynamic spots like 18th Street Arts Center, LA Louver and 5 Car Garage span the west side, but I'm partial to the central neighborhoods of LA, particularly my own home in Mid City, which offers a wonderful medley of art offerings from spaces new and old, including Band of Vices, The Landing, Ochi Projects and David Kordansky Gallery. The latter will host a conversation between artist Raul Guerrero and Pilar Tompkins Rivas, the new chief curator and deputy director of curatorial and collections at the forthcoming, and highly anticipated, Lucas Museum of Narrative Art.
If the abundance of new city-wide events may seem daunting, Gallery Weekend Los Angeles has a wonderful digital platform sponsored by Snap Inc., which makes it easy to see what's happening, when and where. Its interactive traffic map takes the woe out of planning. Gallery hop to your heart's desire.
Craving more culture? Sign up to receive the Cultured newsletter, a biweekly guide to what's new and what's next in art, architecture, design and more.