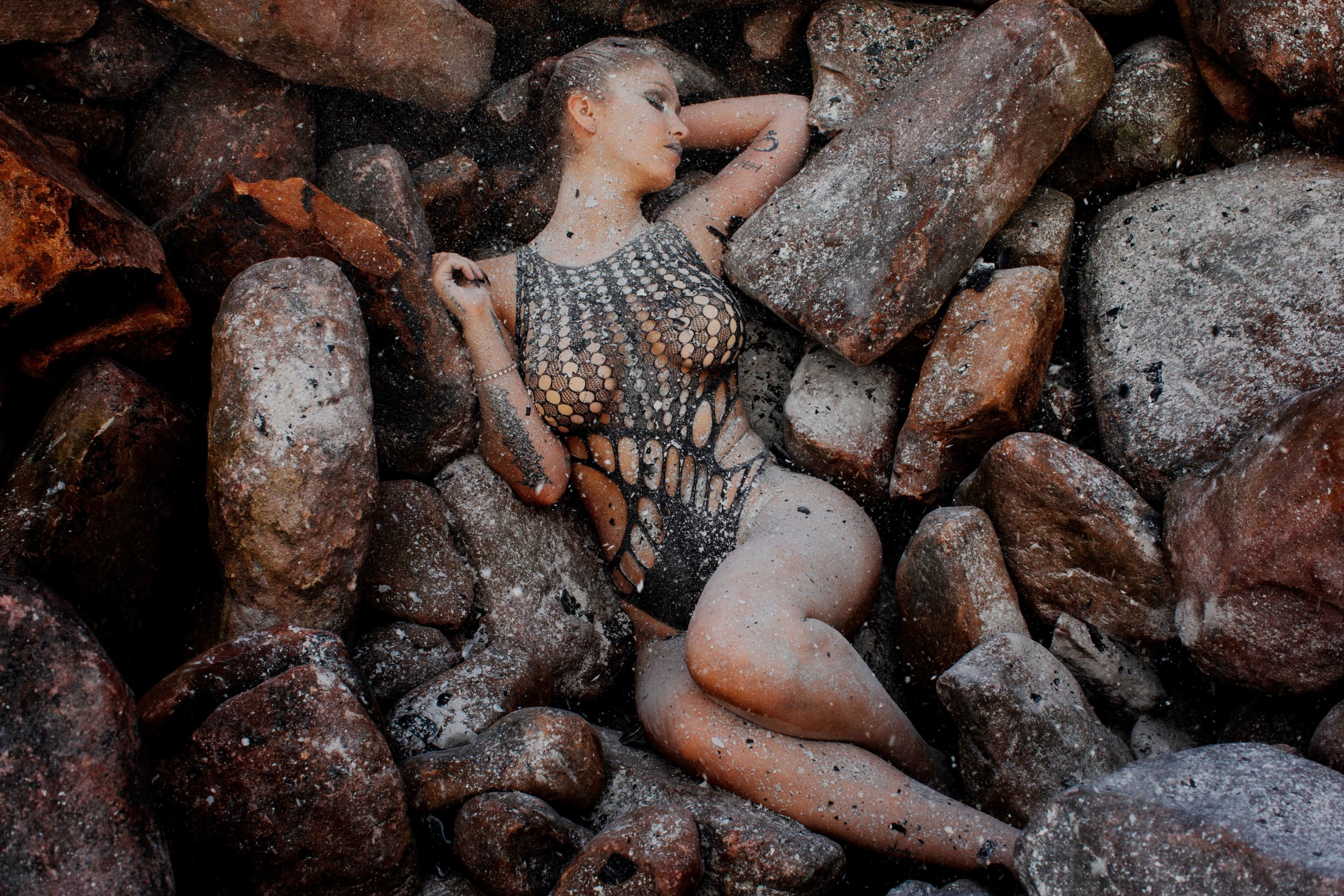 Imagine eavesdropping on conversations with some of today's most interesting creatives: How did they get their start? What inspires them? What does the future look like through their eyes? Cultured's inaugural podcast, Points of View, is just that. Each month, we bring you intimate interviews with creative leaders reflecting on their personal journeys and their visions for the future.
Eartheater first appeared in our pages as a part of our 2017 feature on nonprofit art space Secret Project Robot. Less than five years later and we are living in her world. Taking Instagram by storm as the face of Mugler's hypnotic campaign alongside Bella Hadid, the multi-instrumentalist, producer, composer and vocalist is an anchor for the creative community in New York and beyond. Just look at the stories from this summer's Baroque Ball in Brooklyn.
For the latest episode of Points of View, Eartheater speaks with our podcast editor Sienna Fekete about honing body confidence, her go-to party trick and advice for emerging artists.
Points of View airs monthly. Find it on Apple Podcasts, Spotify or wherever you get your podcasts.
Craving more culture? Sign up to receive the Cultured newsletter, a biweekly guide to what's new and what's next in art, architecture, design and more.