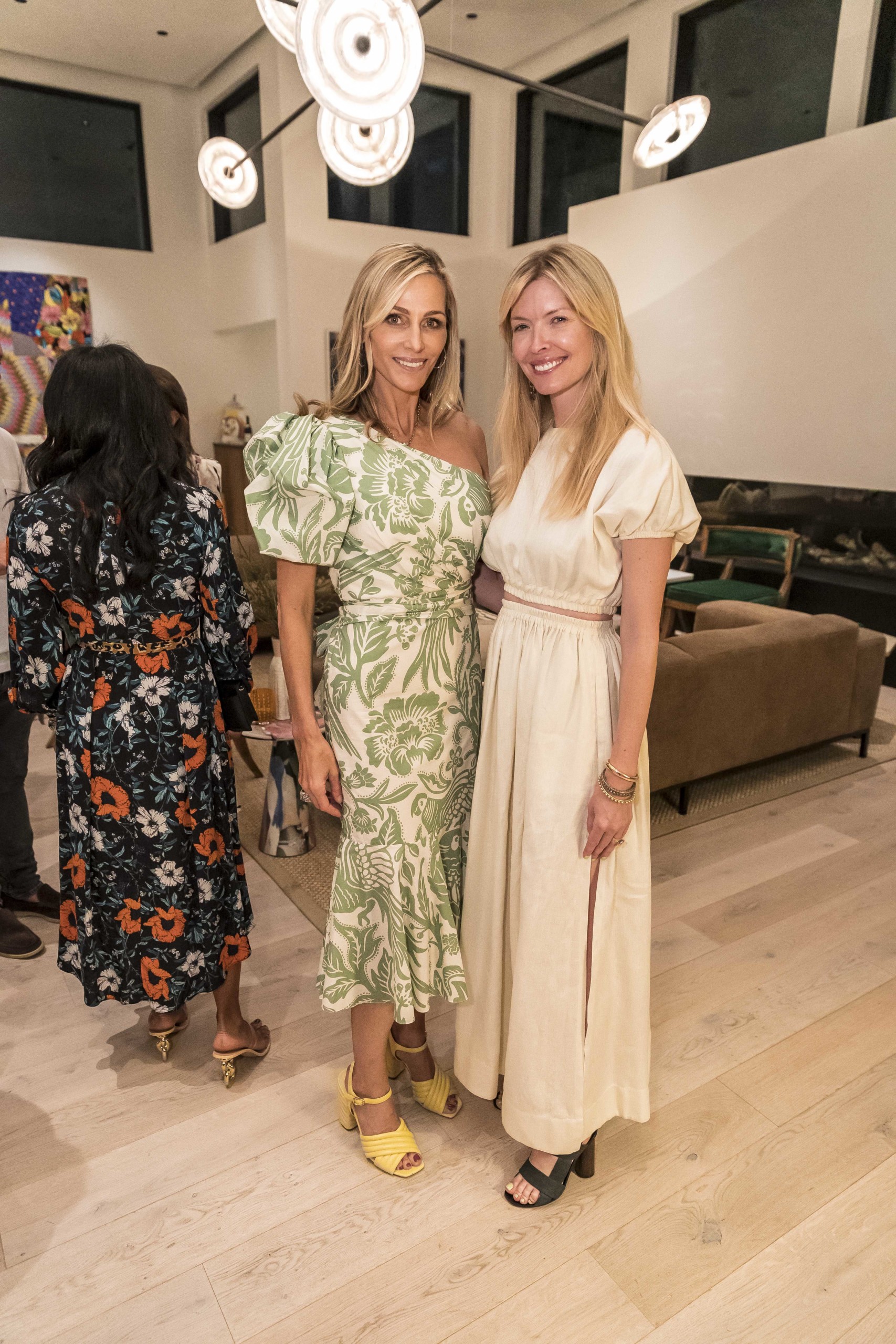 On a warm July 21 evening, Lehmann Maupin and Carpenters Workshop Gallery celebrated their collaborative Aspen pop-up exhibition, "Second Nature," with Cultured at the home of the Aspen Art Museum's ArtCrush chair Jamie Tisch. With a romantic tablescape of red roses and dripping candles, a fresh Italian-inspired menu by Casa Tua and tequila pairings by Casa Dragones, the fête was a summer dream. The hostess was joined by gallerists David Maupin of Lehmann Maupin and Ashlee Harrison of Carpenters Workshop Gallery; Aspen Art Museum Director Nicola Lees; polo star Nacho Figueras and his wife Delfina Blaquier; gallerist Jeanne Greenberg Rohatyn; NASCAR driver and art collector Jimmie Johnson and former model Chandra Janway Johnson; Anderson Ranch board chair Sue Hostetler and other collectors and philanthropists, many of whom have gathered in the Colorado creative hub for the summer season.
The exhibition, which is on view through August 3, examines how nature and technology coexist in art and design via the presentation of work by artists like Lee Bul, Mandy El-Sayegh and Teresita Fernández and designers including the Campana Brothers, DRIFT and Vincenzo de Cotiis. The ecologically-minded show presents a future of environmental consciousness, both in theory and in practice through material choice and production processes. As climate change has become a daily reminder across our planet, the timeliness and importance of the subject matter of the Aspen pop-up cannot be understated.
"Second Nature" is on view at Lehmann Maupin x Carpenters Workshop Gallery at 601 East Hyman Avenue, Suite 201 in Aspen through the beginning of August. A second exhibition, entitled "Material Space," opens in the same space on August 5, timed to the ArtCrush festival.
Craving more culture? Sign up to receive the Cultured newsletter, a biweekly guide to what's new and what's next in art, architecture, design and more.