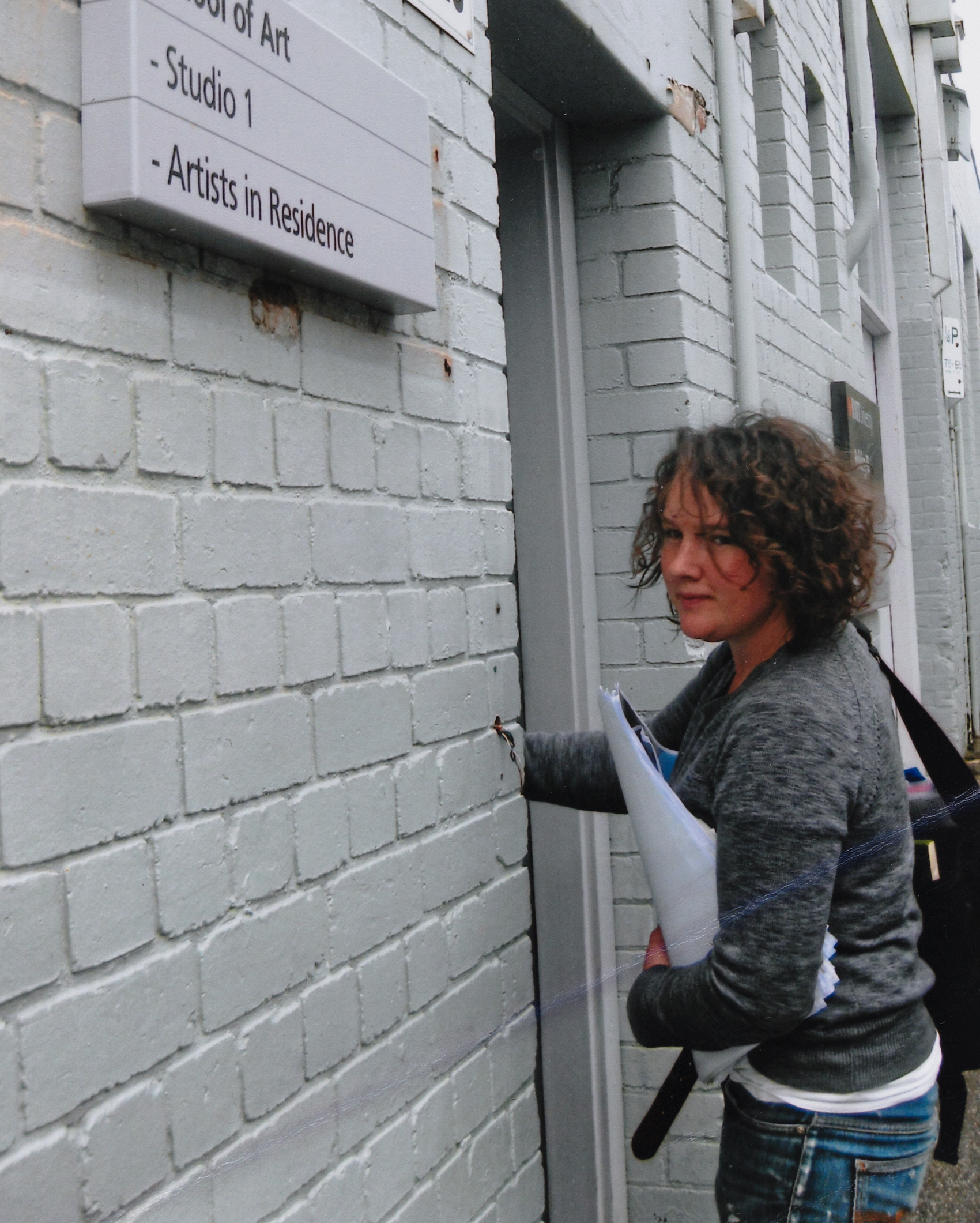 Gracie Hadland: In a lot of your work, it seems like you're interested in how things are recorded through physical objects or printed matter, how they function as a kind of object of memory or a recording of a time or experience. Can you talk about that and its relationship to documentation?
Fiona Connor: There's a Venn diagram: photography as documentation and then paper documents and then sculpture, and there's this crossover between those things. We photograph sculptures and then we put them on paper and they live on files, or we make sculptures with documents stuck on them. And then they go into collections and then a file gets made of them. They are very unfixed operations.
I'm quite interested in things coming in and out of focus in terms of their thing-ness. Sometimes they're unrecognizable and you don't see it and then sometimes you see it.
GH: You often recreate bulletin boards that you find in various communal settings, which function as a kind of point of connection between people, a mode of communication and community but via this outdated medium.
FC: There's something about a decentralization of messaging and content that I'm super interested in, something that I felt when I went to installations as a young person. It was like, 'I can move in any direction and it's mine, but it's also this.' And that's why those bulletin boards for me were a useful body of work, because they're still about a decentralized way of production and representation, but they can also travel as an image of themselves.
GH: Could you talk about your work with publications in the past and why the artist publication is interesting to you? What does that form mean? Why do you return to that medium of publication in your work?
FC: Growing up as an artist in New Zealand—I was born in '81 and I didn't get a smartphone until I went to grad school—art books were a really important way of coming into contact with artists' work. And especially artists' books or books that were dedicated to artists were a great way to enter into a practice that you couldn't see in person. Then, I became really interested in the legacy of conceptual art and the practices of Michael Asher and early catalogs of shows like "Information" at the Museum of Modern Art and "documenta 5," with the binder and the ants on the cover. There were these shows that were based in a place, that were sitespecific that you could never experience again, but books became a great way to tell their story or try to understand the artist's approach. Then as I worked in that way, I just got frustrated with the violent cropping that happened through professional installation photography. I guess a lot of my work, the spaces in between the objects are just as important, the framing of the work in the space is really important for how it functions. The objects are behaving socially and they're being communed with. I found the photography really objectified them to make them about the objects, not so much the installation. So, artists' books were a way to kind of extend the show past the floorplan and a way to think about how your work can travel.
I think the context has changed quite a lot now; artists' books are seen as quite precious and old school, I guess. And that wasn't the way they were seen when I went into them. I still have a love affair with them. It's sort of constantly being challenged by the way communication is sped up or slowed down in concealed or accelerated visibility.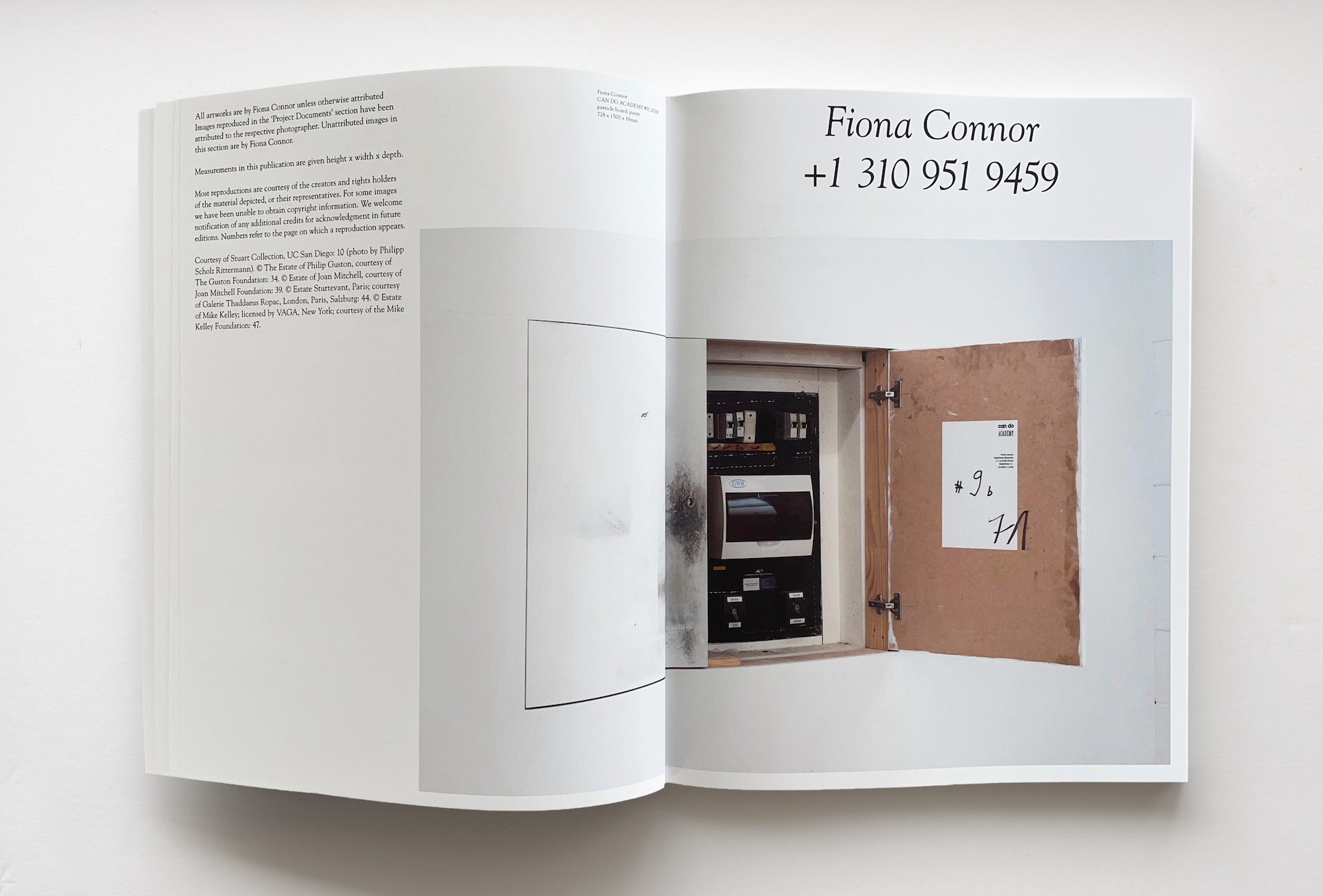 GH: It's interesting then to think about the book as an artifact of all these things or an amalgamation of these different records, but then also as a literal artifact since print media is continually threatened to be subsumed by digital. You published a monograph of your own work this past year, +1 310 951 9459, with June 20th, an imprint you founded with collaborators. What was the impulse to publish the book this way?
FC: I feel books are so low buzz at the moment. They were so important in telling the story of art for so long and they're just not as important because we are getting the story of art told to us for free. The question, then, is why make books? I guess, for me it's a way of working through ideas, and it's a way of taking all this content that's circulating around your practice. In the case of this book, it's these central conversation partners that I have in LA who have had repeated involvement with my work. And then also these documents that are being produced by galleries, by all these different collaborators, whether institutional or other artists and practitioners. And it's a chance to gather it all, bringing it together with the designer and then pressing print at that particular moment. And I could have worked on that book for ages more. But what's amazing is it's frozen, and the book that you're going to get is identical to the book that's going to be in the archives that somebody else will get. I think there is something valuable about not relying on the Internet, which is a fairly unstable medium in the long run. And I'm not that interested in making sure that the legacy of my work is going to last forever. That's not that interesting. But working on a project that has an end date in terms of storytelling is.
GH: Can you talk a little bit about the distribution for the book? You're not working with a distributor. What informed that decision?
FC: One of the things is that it's going to be in the margins anyway, and people that want it are going to find it. Warren Olds is really interested in art shifting and artists being more in control of the distribution of their work. And he's really interested in artists having their own websites and selling their own work. He's been a big music consumer for a long time and he regularly buys records and music on Bandcamp or Bleep or just online shops that are run by distributors. When we met in LA, on one of his trips, we said let's start a distro. I'm interested in it because I think I'm interested in artists representing themselves in the way that they want to and then getting money, but it's actually kind of a farce because even if we're doing our own distro, I still haven't seen any money. And I'm not actually into retail.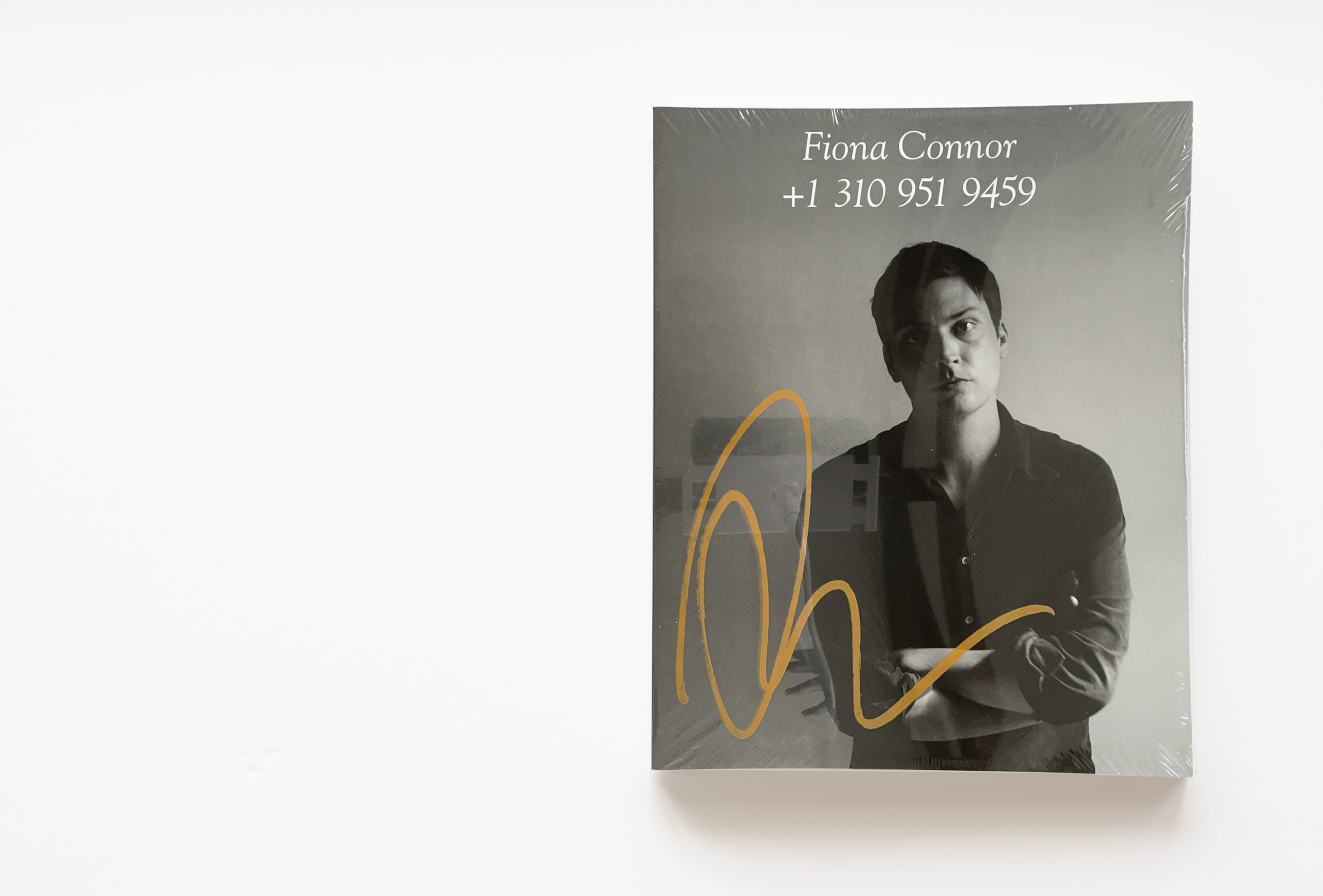 GH: What are the origins of your space, Laurel Doody, and how did that turn into Laurel Doody Library Supply?
FC: Making shows and being involved with artist-run spaces was a really big part of my experience of being a young artist. A couple of years after leaving CalArts, I wanted to start an artist-run gallery out of my apartment. I think there were five shows over a year, and then there was programming and publishing at the same time. That was 2015–16. And it just attracted so much support and it was so positive, so at the end I was like, I want to keep this loose network of people and conversations going. But I also don't want to live in the artwork anymore. I don't want to sleep in the shows. One of the shows ended up literally incorporating my bed with tape over it. So, I'd crawl into the artwork at night. So then I started this project which was a way to take books that artists were making but they weren't going the extra mile of giving them to libraries. So, this idea was an artist-run space but in the form of a collection of books that gets donated to libraries every year. Now there's five years of books which is quite a substantial archive, based on this loose network of friends and movement between places. And the books are based on attraction—something I'm into or it's a friend's work that I support or ephemera from a show that was keeping me up at night because I liked it so much. So, it was really just effortless. I went to the Lutz Bacher show at UC Irvine and I was like, 'this is a fucking important show.' And I just picked up seven of the exhibition leaflets that Monica Majoli made. And then reached out to her eight months later and, 'hey, I love your show. I want to include you in this collection.' She's like, 'I'd love to be included.' It's pretty effortless in a way.
And then other times we commission pieces that we want to see made. An artist might be going through a swampy stagnation zone. And you're like, 'Ok here's a bit of money to make a small artist edition that's going to push through an idea that you are sitting on.' It just means that I stay in touch with people; it's very sustainable. It's been really awesome during the pandemic when we can't meet face-to-face. But I'm craving more than anything making big shows and playing with space.
Craving more culture? Sign up to receive the Cultured newsletter, a biweekly guide to what's new and what's next in art, architecture, design and more.