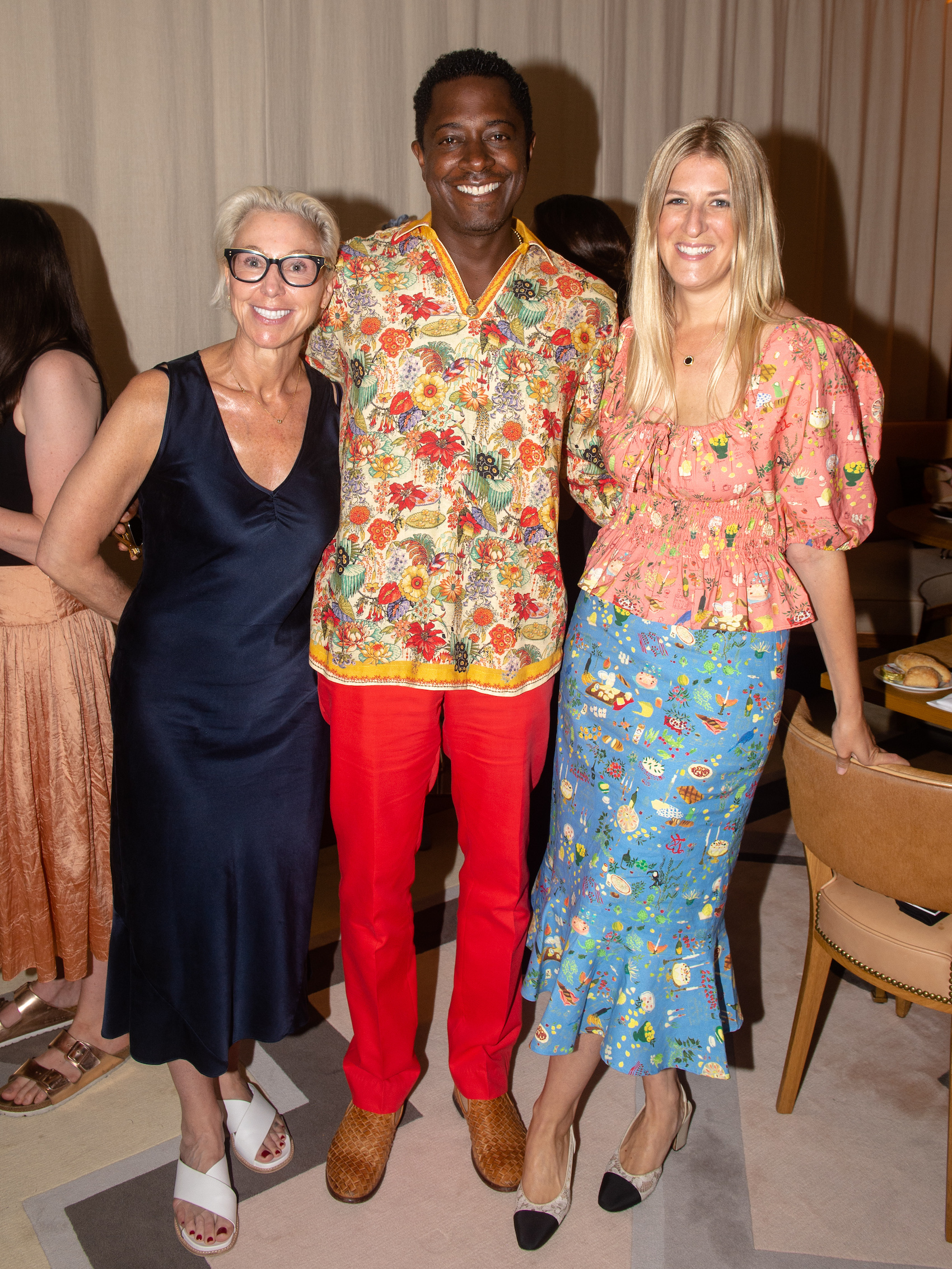 Interdisciplinary artist Sanford Biggers toasted the success of his recent installation at Rockefeller Center, part of Art Production Fund's 2021 Art in Focus series, with a luncheon at the elegant L'Avenue at Saks Fifth Avenue in Manhattan on June 29. The artist was joined by Art Production Fund executive director Casey Fremont, gallerist Marianne Boesky, Gagosian director Sarah Hoover, artist and curator Derrick Adams and more, making for an intimate and eclectic affair.
Across the landmark campus at Rockefeller Center, Biggers has created a multimedia experience, which is headlined by Oracle, the latest (and biggest yet) piece in his "Chimera" sculpture series. The artist's work knits together culture, history and mythology—and these newest projects mirror this ethos of "historical abstraction."
Craving more culture? Sign up to receive the Cultured newsletter, a biweekly guide to what's new and what's next in art, architecture, design and more.