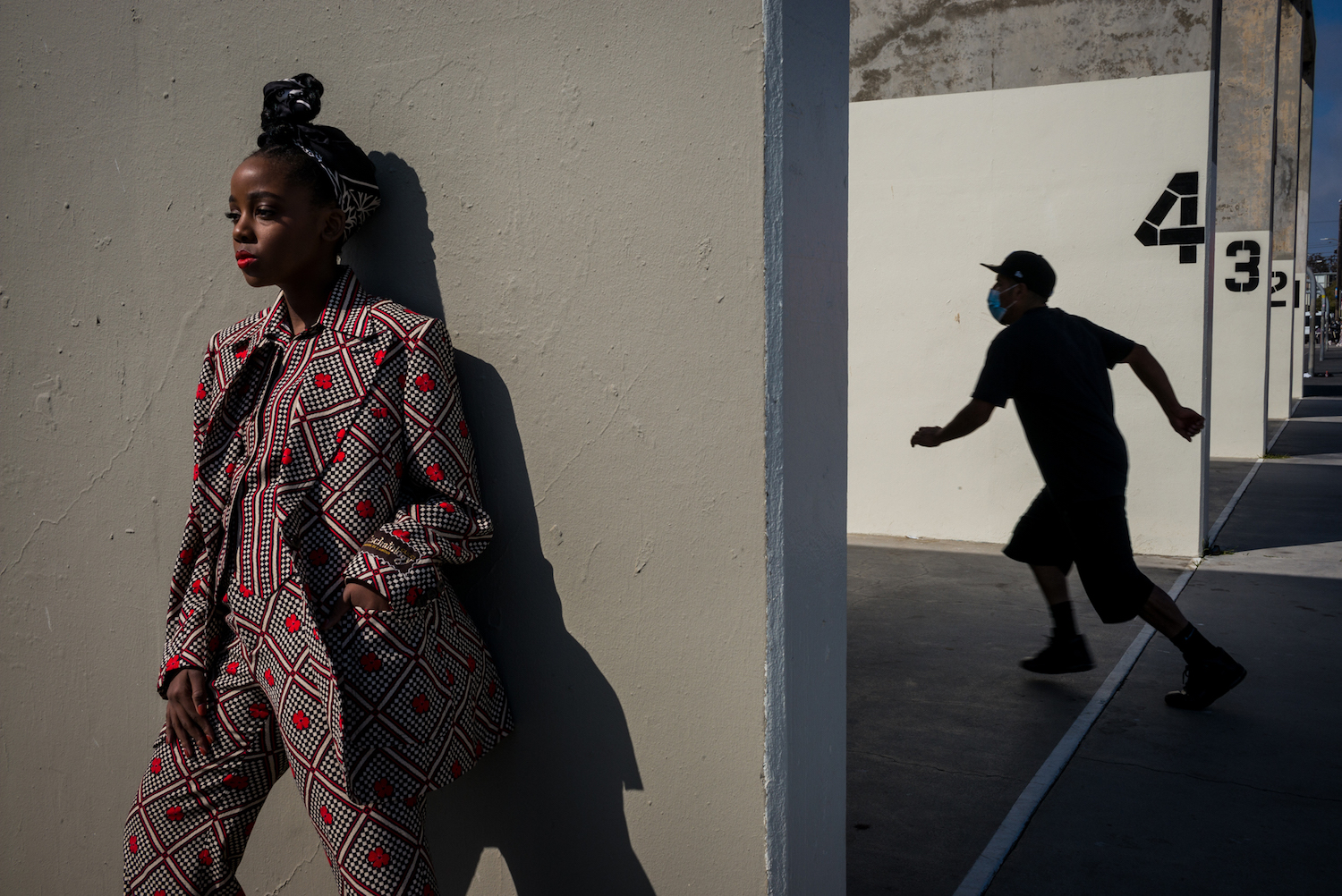 Sarah Harrelson: What was your first acting job?
Thuso Mbedu: A South African show called Saints and Sinners in 2014.
SH: What was your hardest audition?
TM: All my auditions have been hard in the sense that they've come at different points in my life. I did one in 2016 for a show called Is'thunzi (2016-), after months of not working, and so going into it I told myself that I'm going to audition as if it's the very last audition that I do. I gave everything to the point where when I got a callback, I was like, "I don't have anything left." I hadn't told my agent back home that I was just not going to go to the callback, but then she called me and she told me that I'd got the role, which I then got the two International Emmy nominations for.
SH: Has acting helped you express your feelings more off-screen?
TM: All the different characters that I've played have afforded me the opportunity to express myself, but in order for me to authentically realize those characters without judging them, I've had to confront those parts of me that I was most afraid to express.
SH: What's your favorite quality in a human?
TM: Transparency. I need transparency.
SH: Speaking of age, you're about to enter new decade right?
TM: I really am.
SH: Tell us about turning 30.
TM: Most of my friends are older than me, so I feel like I've turned 30 a couple of times, but I'm more excited now because I'm in the process of preparing for The Woman King, where I'll be playing a warrior type, and I've always wanted to push myself physically.
SH: If you live to be 100 like Gucci, how would you celebrate your birthday?
TM: Oh my gosh. I would probably find 100 different cities to visit.
Craving more culture? Sign up to receive the Cultured newsletter, a biweekly guide to what's new and what's next in art, architecture, design and more.