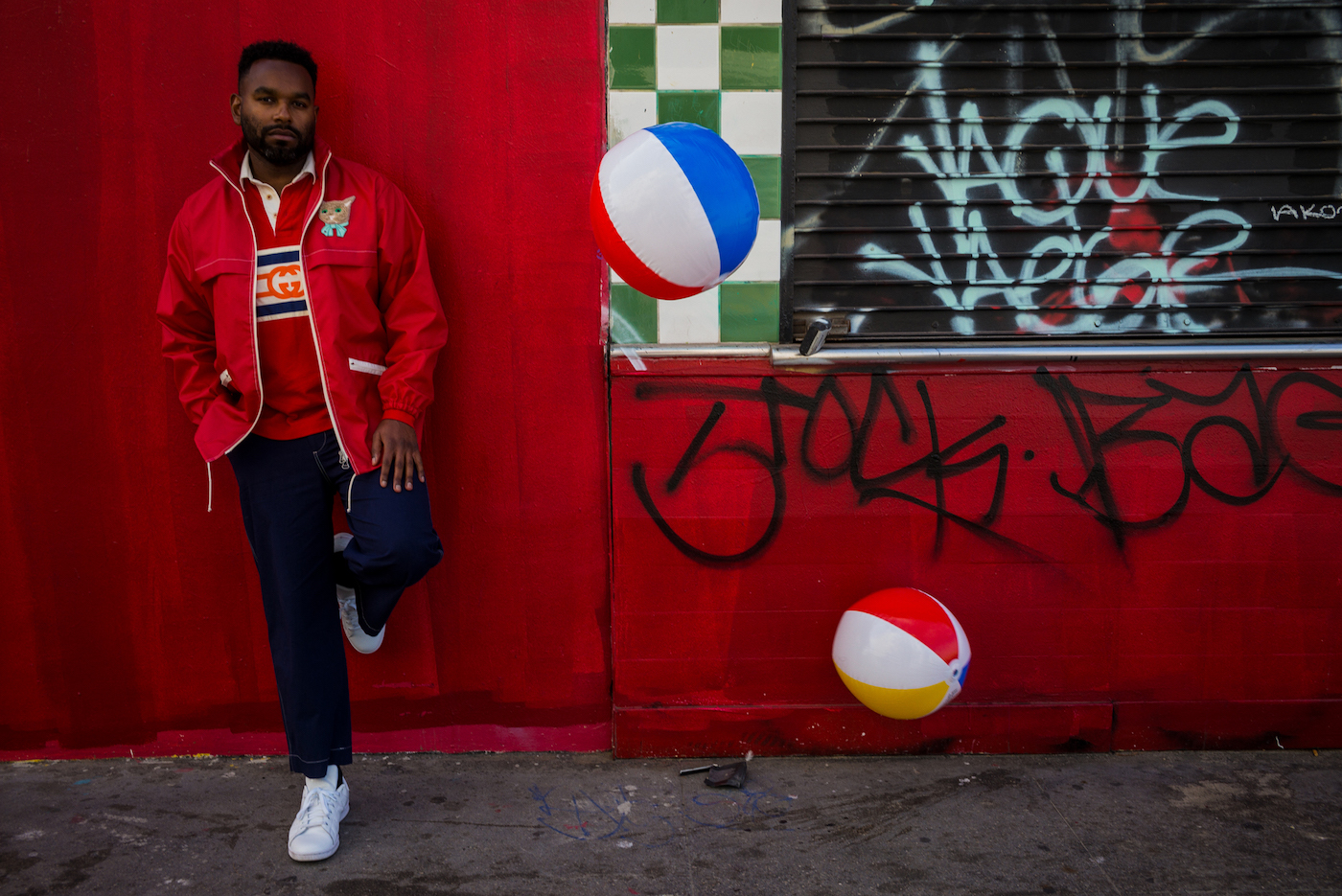 Sarah Harrelson: What can you reveal about your new movie project?
Rohan Blair-Mangat: I'm making a sci-fi adventure movie with Paramount Players. The executive producer is Kenya Barris. It's a story that I created and then developed with writer Stanley Kalu. It's inspired by movies I grew up with, but it's a different perspective because it's set in Compton.
SH: What was your greatest challenge during the pandemic?
RBM: I think as a creative person, I was lucky to be quite busy. I was finishing this show called "Centerpiece" with Maurice Harris. I was working on the film and some other ideas with collaborators. But it was hard to be creative with people when you're not in the room together. I think a lot of inspiration comes from the energy of being around each other. I was also living on my own and, being from London, I haven't seen my family in two and a half years. I think we all need be kind to ourselves in this period. That's a big achievement in itself.
SH: What is the last thing you watched that inspired you?
RBM: I really loved the film Minari. The way it takes a very specific experience, but also shows you how universal it is, is very beautiful. I always gravitate to films where storytelling and the characters are key. I think it's executed to a really high level, but it's so effortless and subtle and it reels you in.
SH: What's your favorite quality in a human?
RBM: Honesty. I think it's really hard to be honest, especially if you've made a mistake or are being vulnerable. It's a privilege when someone is honest with you in that way.
SH: What's the last picture on your iPhone?
RBM: A still from a commercial that I directed that just came out for Procter & Gamble and Uninterrupted, LeBron James and Maverick Carter's company. It's about a Black father telling his son about all the things he can be in life. Oprah Winfrey personally premiered it, which was crazy. It's really nice to see something with a message like that touch people.
Craving more culture? Sign up to receive the Cultured newsletter, a biweekly guide to what's new and what's next in art, architecture, design and more.