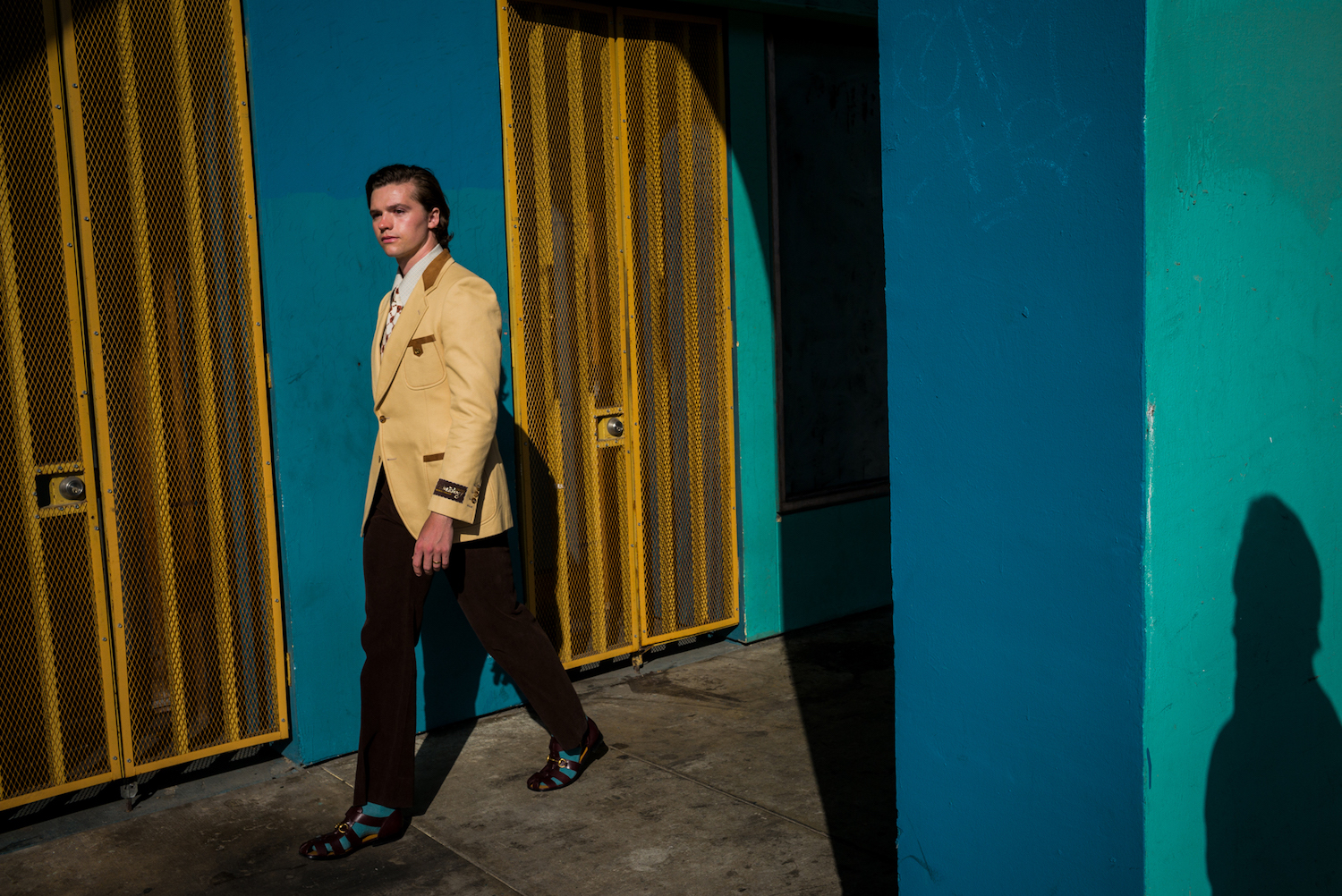 Sarah Harrelson: What was your first acting job?
Joel Courtney: Super 8 (2011).
SH: And you were the lead!
JC: It was actually my first audition. I was 14 years old. My end-all, be-all goal for the summer was that I would get a commercial and make 100 dollars. And then I auditioned for Super 8 and they basically asked me not to audition for anything else because they didn't want me on the market for other work. I ended up doing something like 13 callbacks over the span of three months. It was hysterical. I remember that when I finally booked the job I was already a week into eighth grade and was like, "No, you guys are too late!"
SH: Even though you were very young, were you at any point nervous about getting it? Did you understand how big a role that was?
JC: I knew that J.J. Abrams had done Alias (2001-2006) and Lost (2004-2010) and I was a huge fan of his work. I was 14 so I was watching all those shows with my brothers and my dad. When I auditioned, J.J. actually walked in from like a side office and came over to see me. My dad's jaw hit the floor. It was a secret that J.J. was the director for the project. I still didn't really appreciate the gravitas of the situation that I had stumbled into, and that was an extremely good thing.
SH: And is there anything that you learned on that set that you still implement?
JC: There was so much that I learned on set that it's hard to lock down one thing, but maybe the notion that curiosity is king.
SH: Gucci is celebrating its 100-year anniversary. If you live that long, how would you celebrate your 100th birthday?
JC: Surrounded by family. I'd probably want to do some sort of costume party from 100 years ago and really just appreciate the people who have been around me. Also, Gucci, 100 years! Let's go!
Craving more culture? Sign up to receive the Cultured newsletter, a biweekly guide to what's new and what's next in art, architecture, design and more.