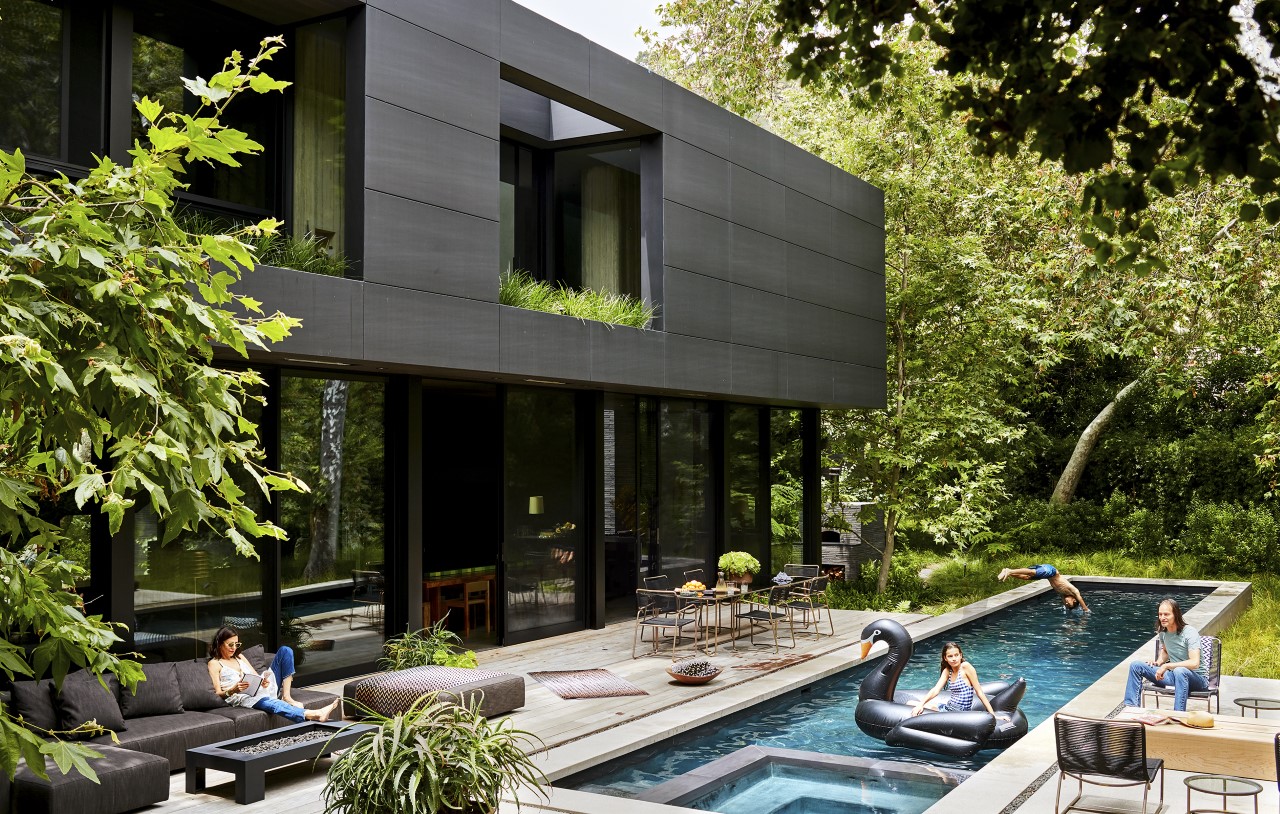 The swimming pool is more than just a spot to cool off. In art (take David Hockney's A Bigger Splash), literature (the locale of Jay Gatsby's famous demise) and music (Kendrick Lamar's titular track comes to mind), famous watering holes have served as icons in and of themselves. The pool is a symbol of summer, a respite from the chaos and heat of reality. As the season rapidly approaches, Cultured asked some of our favorite designers and tastemakers about their favorite places to swim, dive and relax.
Mandeville Canyon Residence, Los Angeles, California
"Our favorite is the pool at our Mandeville Canyon residence. The pool (and spa) runs along the length of the house, at the base of a hillside in the Santa Monica Mountains. Flanked by outdoor dining and living to the south and a fireplace to the north, the pool is nestled in a landscape of sycamore and oak trees." —Ron Radziner, FAIA, Design Partner, Marmol Radziner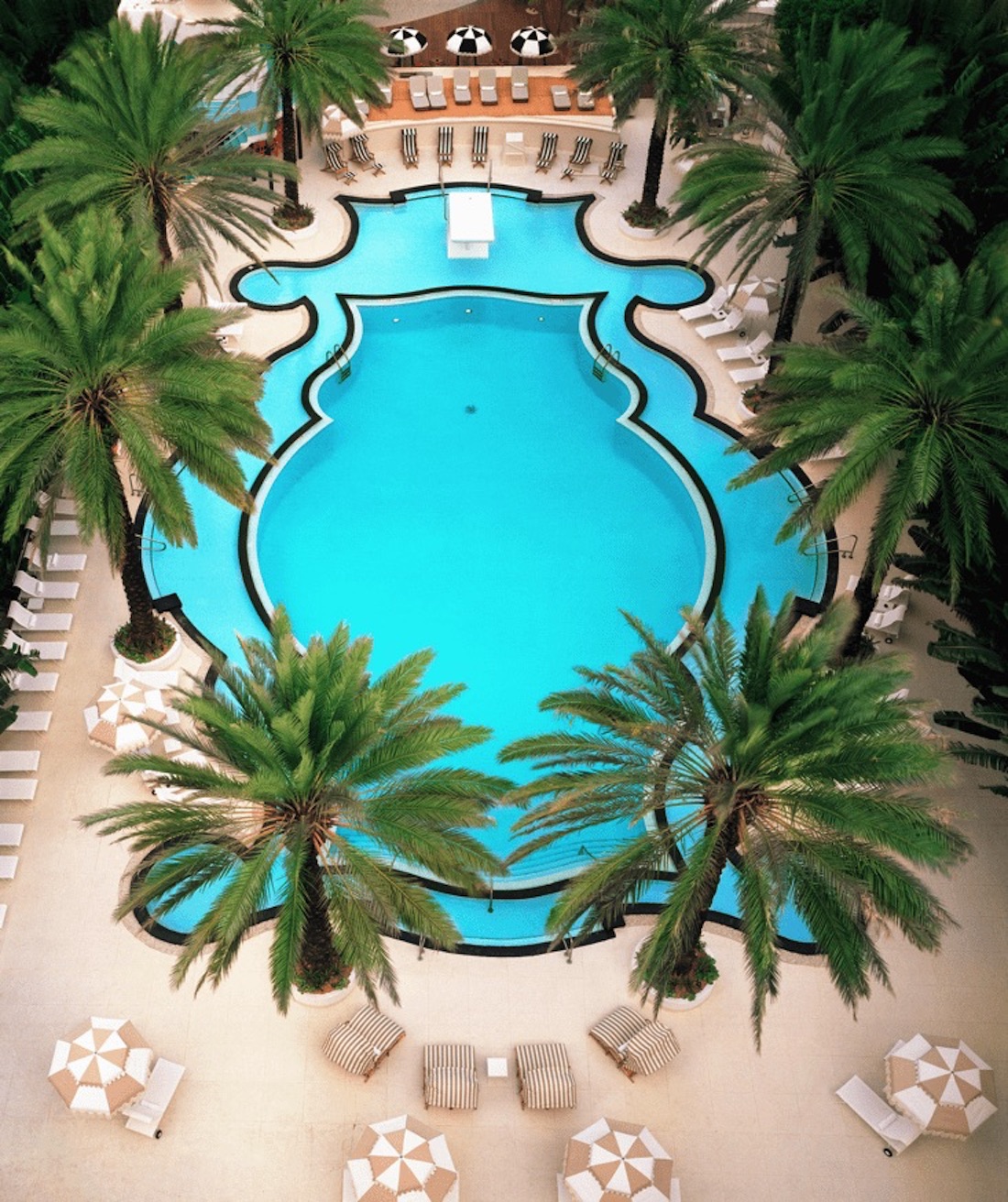 The Raleigh, Miami, Florida
"Who said pools need to be square? The Raleigh is one of Miami's archetypal deco gems, and its curving, swirling pool is the pièce de résistance. It is nearly baroque in shape. This sort of imaginative design matches the escapism that a pool on South Beach should embody. It's an absolute classic—an icon that symbolizes not just the Raleigh, but Miami as a whole." —Christine Gachot, Gachot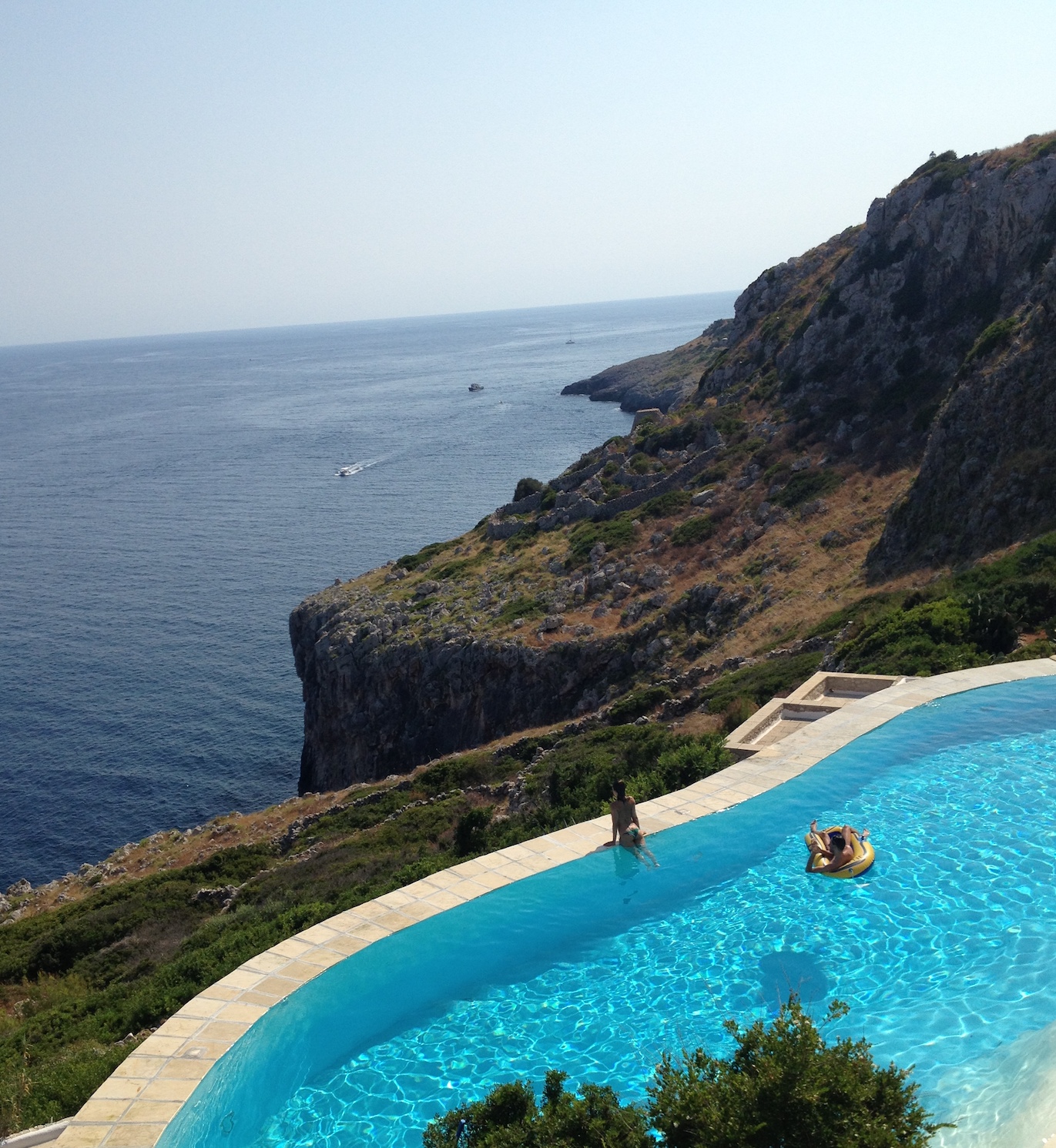 Private Home, Santa Maria di Leuca, Italy
"The house wasn't necessarily spectacular nor was the actual pool design (they didn't have to be), just the setting was likely the most sublime I've ever experienced. My understanding was that the pool was illegally built on the hillside, anyway, I'll leave that to the Italian authorities. Can't wait for Italy in the summer again." —Rafael de Cárdenas, Rafael de Cárdenas, Ltd.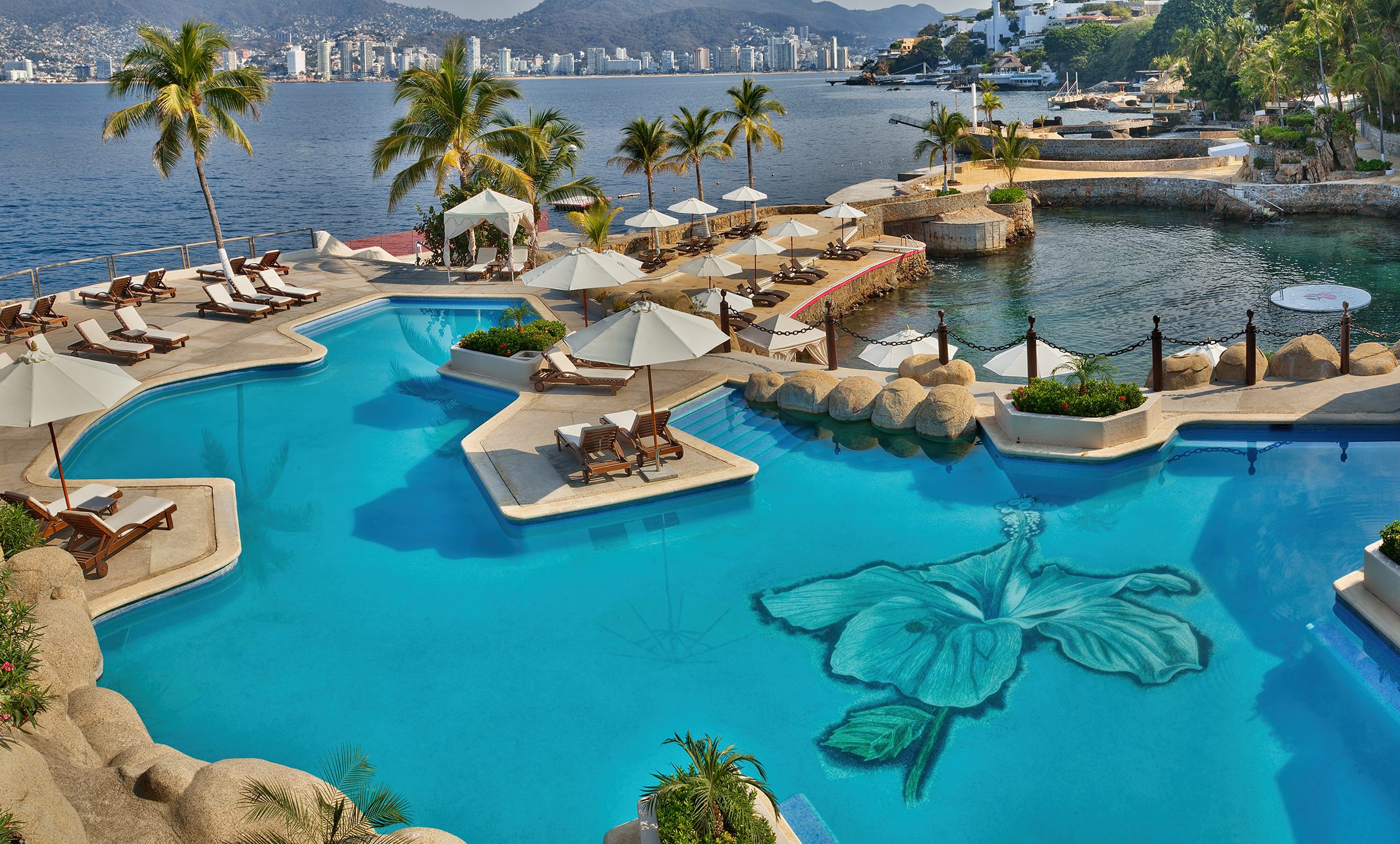 Las Brisas, Acapulco, Mexico
"The glorious retro pool at Las Brisas in Acapulco, Mexico. Heralding back to a time when women wore jewels with their swimsuits, lunch turned into dinner around a swimming pool full of flower petals, when a perfect swan dive marked sunset and Maria Felix ruled the silver screen." —Michelle Nussbaumer, Ceylon et Cie
Craving more culture? Sign up to receive the Cultured newsletter, a biweekly guide to what's new and what's next in art, architecture, design and more.