After the year we've had, the term "getaway" has a complex new meaning. It involves the chosen destination, yes, but also frequency of travel, safety in travel, accessibility, altered hours and other logistics that we didn't think about as much before March 2020. Vaccines in the United States are readily available and COVID-19 related restrictions are easing. But all the same, the inertial effect of the pandemic's shockwave will be felt for some time yet; masks are still going to be required in many scenarios, capacities will stay limited, flights remain at lower or zero rotations.
This should not dampen one's wanderlust, however. Instead, it should amplify it. It should create a new map, with new knowledge to be gained and with new solutions to be uncovered. In that, this summer presents a unique opportunity to discover (or rediscover) the United States and its myriad sites—including its bounty of architectural gems, from remote dwellings to urban landmarks. Here, Cultured picks five distinct must-sees across the country, each of which places standout architectural design in the context of the great outdoors.
Fallingwater, Mill Run, Pennsylvania
Most architecture buffs will know of Fallingwater—the Frank Lloyd Wright masterpiece built in the late 1930s amidst Pennsylvania's Laurel Highlands—through textbooks and pictures. Yet, as is often the case, photographs do not do the home justice: a visit to this exurban Pittsburgh locale, while time-consuming, is immensely gratifying. Book a private tour for an even better immersion, as Fallingwater's staff know the place front-to-back, including everything from its aesthetic choices (for example: the home's tawny color was chosen based off of the reverse side of a rhododendron leaf) to how it impacted and shaped the daily life of its commissioners (the Kaufmann family, who owned a department store in Pittsburgh). While the home is angular, Wright's organic architecture, and his ability to blend it ever more so into nature, is dazzling. His cantilevered platforms extending over the creek are the home's showstoppers, yet there are plenty of subtler moments in which environment intertwines with space. On locally quarried stone forming an exterior wall of the main residence, there's a fresh bird's nest, eggs intact. In an early iteration of an infinity pool, fresh spring water flows. And, in a story about how to deal with leaks, a wise directive to let the house be: "find a bucket," said Wright.
Where to stay: If Fallingwater is an architectural fantasy come true, it makes sense that one should stay in an equally surreal lodging. Nemacolin, owned by the billionaire family that founded 84 Lumber, is a sprawling, multifaceted resort located just twenty minutes from Wright's wonder, as well as other of the architect's examples like the Usonian Kentuck Knob. Informed by a slogan of "Real Life Magic," Nemacolin's over-the-top offerings gel to form something of a delirious dream, all against the backdrop of the lush and rolling Allegheny Mountains. Dine at delicious Aqueous, with its seafood-centric menu and innovative cocktails, including a lemony Old Fashioned; try bowling or axe-throwing in a neon-saturated blacklight room; meet lions and tigers (all are rescued and captivity-born) and much more. It's an indulgent getaway—and, not to mention, there's plenty of art to see, too. Original Louis Comfort Tiffany lamps, Calder works and a chubby Botero bird included.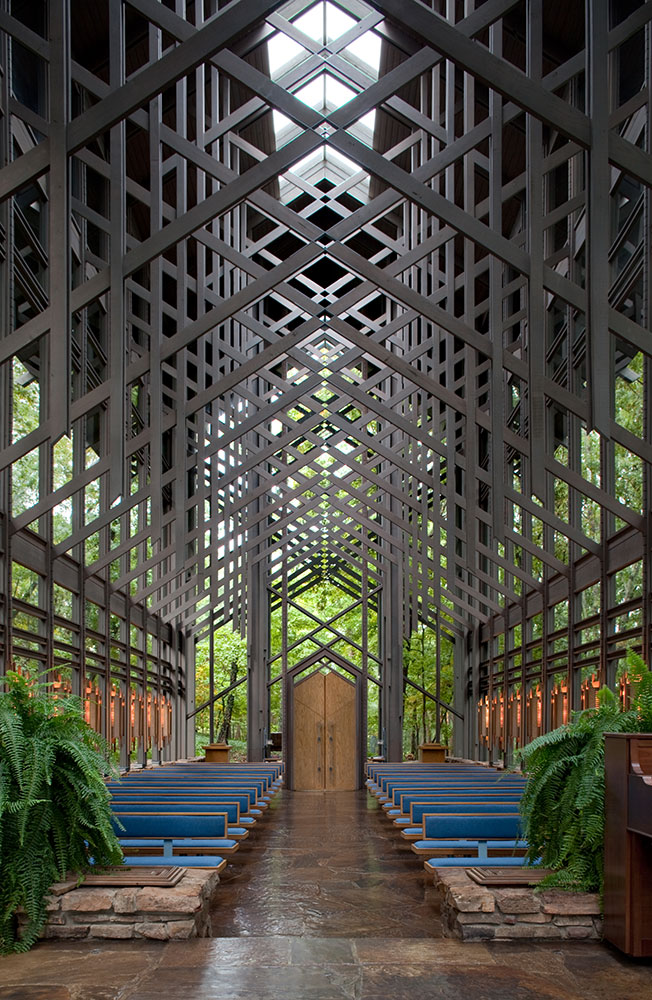 Thorncrown Chapel, Eureka Springs, Arkansas
Designed by E. Fay Jones and built in 1980, this striated, jewel-like chapel is consistently ranked among the United States' most impressive buildings. Jones was an apprentice of Wright's, but would go on to develop his own organic aesthetic. Thorncrown Chapel is situated in the leafy, blue-tinged Ozarks, just outside of Eureka Springs, Arkansas. Inside, ample natural light is cleaved and striped by hundreds of crisscrossed wooden beams, which create so many intersections that the relatively small space holds over 425 windows and over 6,000 square feet of glass. It's equal parts imposing and elegant; an absolute, if remote, architectural bucket list item.
Where to stay: If you're adventuring this far afield physically, consider a supernatural experiment, too. The Crescent Hotel, built in 1886, is located in nearby Eureka Springs. It is dubbed by many as "America's Most Haunted Hotel." From spooky ghost tours to full service spa indulgences, we say, why not?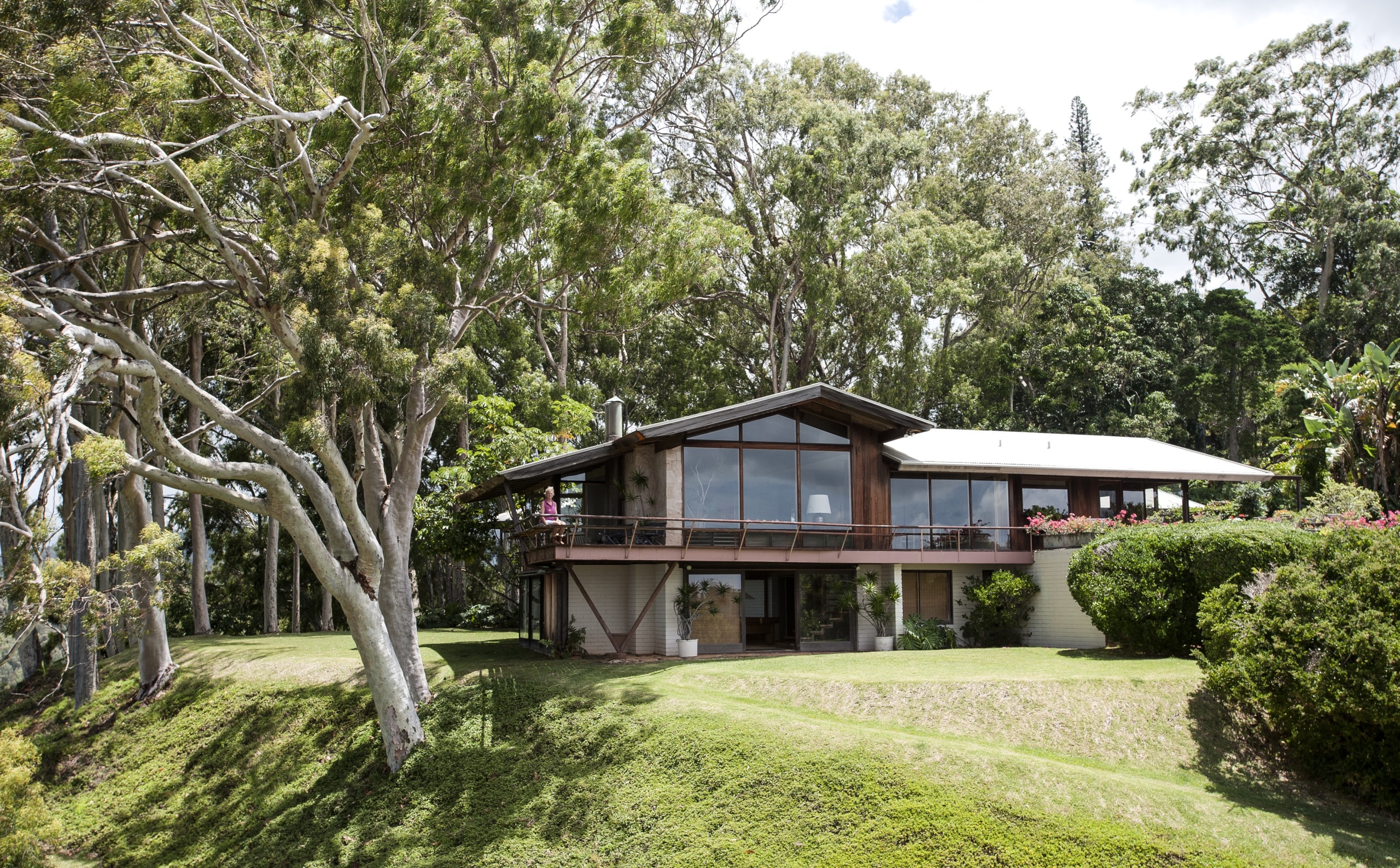 Liljestrand House, Honolulu, Hawaii
"Tropical modern" is a lovely, less ubiquitous take on midcentury modernism. And nobody did tropical modern quite so strikingly as Vladimir Ossipoff, whose main canon of work can be found on Hawaii's island of Oahu. In fact, when disembarking at Honolulu International Airport, one will likely find themselves in an Ossipoff-designed terminal (replete with flower-scented lanais). His crown jewel is Liljestrand House, located way above Honolulu on Mount Tantalus. Ossipoff was an expert at orchestrating air circulation as well as water collection; Liljestrand House was built above Hawaii's water system. The result is a temperate and totally unique time warp, with a radiant view of the city and Diamond Head unfurling beneath it.
Where to stay: The Royal Hawaiian. This grand old hotel is equal parts throwback kitsch and modern-day luxe. Known to some as the "Pink Palace," this Waikiki stalwart serves excellent Mai-Tais and, despite being in a tourist hotspot, offers a bit of peace and quiet over lush and tranquil grounds.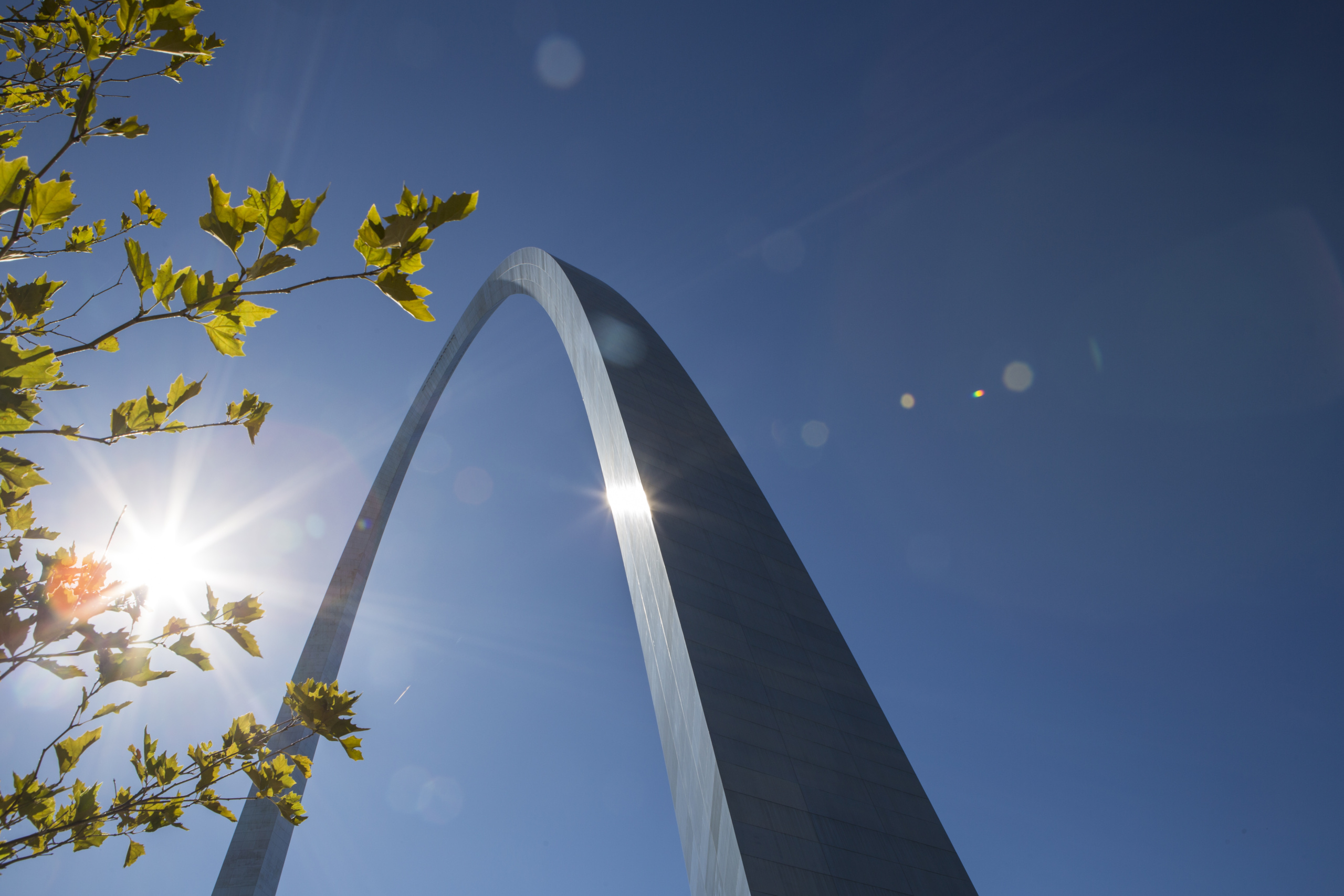 Gateway Arch, St. Louis, Missouri
Designed by the brilliant Eero Saarinen, St. Louis's Gateway Arch is instantly recognizable—yet all the more jaw-dropping in person. Standing at 630 feet tall and glinting in stainless steel, it is the world's tallest arch, having been completed in 1965. While Saarinen's retro-futuristic curves are on full view from all angles, visitors can also book a tram ride to the midpoint observation center for vignettes of the city.
Where to stay: With an inviting outdoor pool, top-in-its-class service and a view of the Arch, Four Seasons St. Louis can't be beat.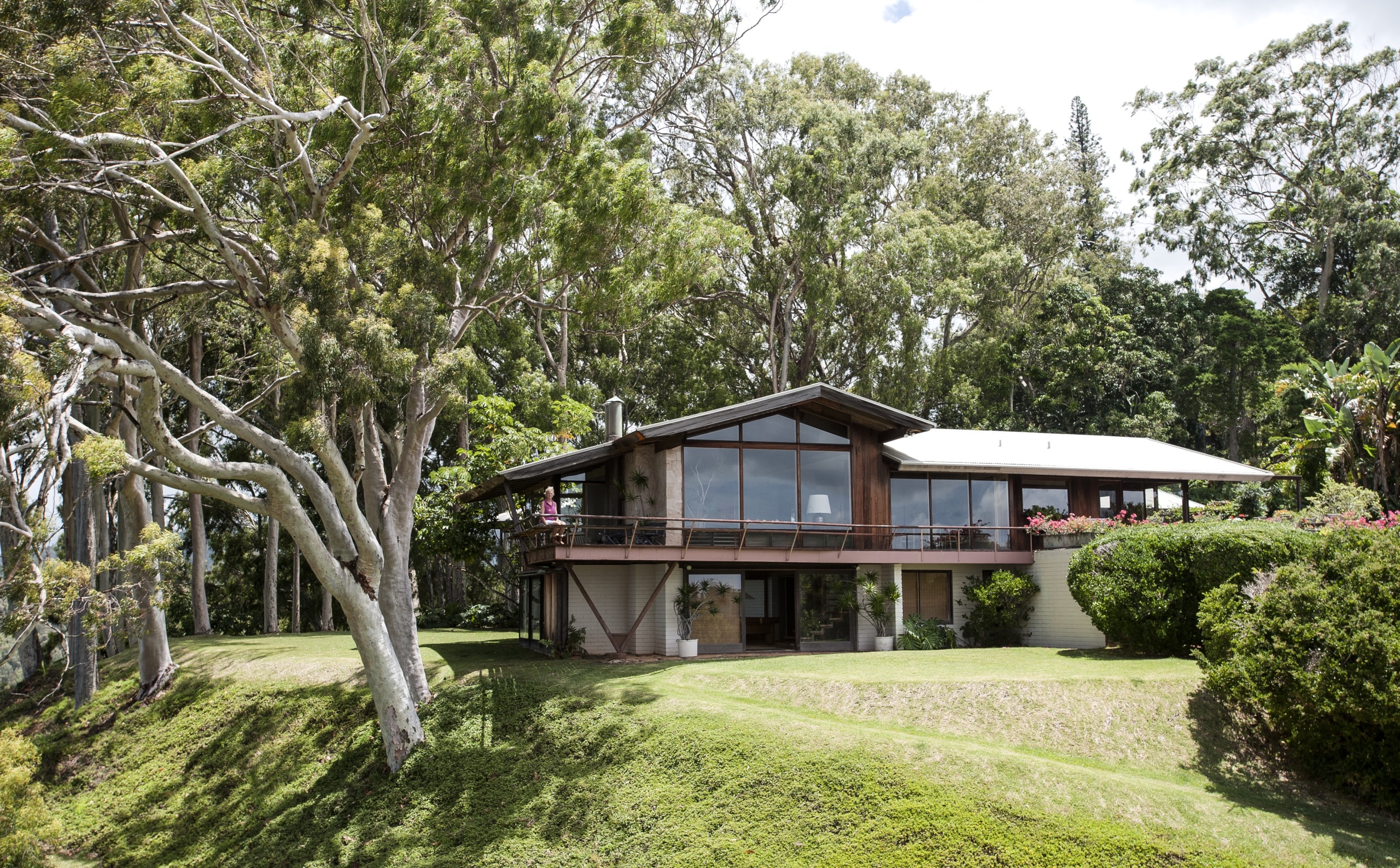 Glass House, New Canaan, Connecticut
New Canaan, Connecticut's Glass House by Philip Johnson is another architectural dream site. While not particularly large or grand, it's the dwelling's groundbreaking early use of industrial materials in a domestic setting that makes it so appealing. While many attribute Johnson's gem as inspired by Mies van der Rohe's Farnsworth House in Illinois, it's still very much worth a visit. Tours available on a limited basis.
Where to stay: For the ultimate in Northeastern U.S. luxury, treat yourself to a weekend at the Mayflower Inn & Spa, which is about an hour away from the Glass House. Nestled on fifty-eight acres of Litchfield County greenery, it's a longstanding favorite with in-the-know New Englanders.
Craving more culture? Sign up to receive the Cultured newsletter, a biweekly guide to what's new and what's next in art, architecture, design and more.