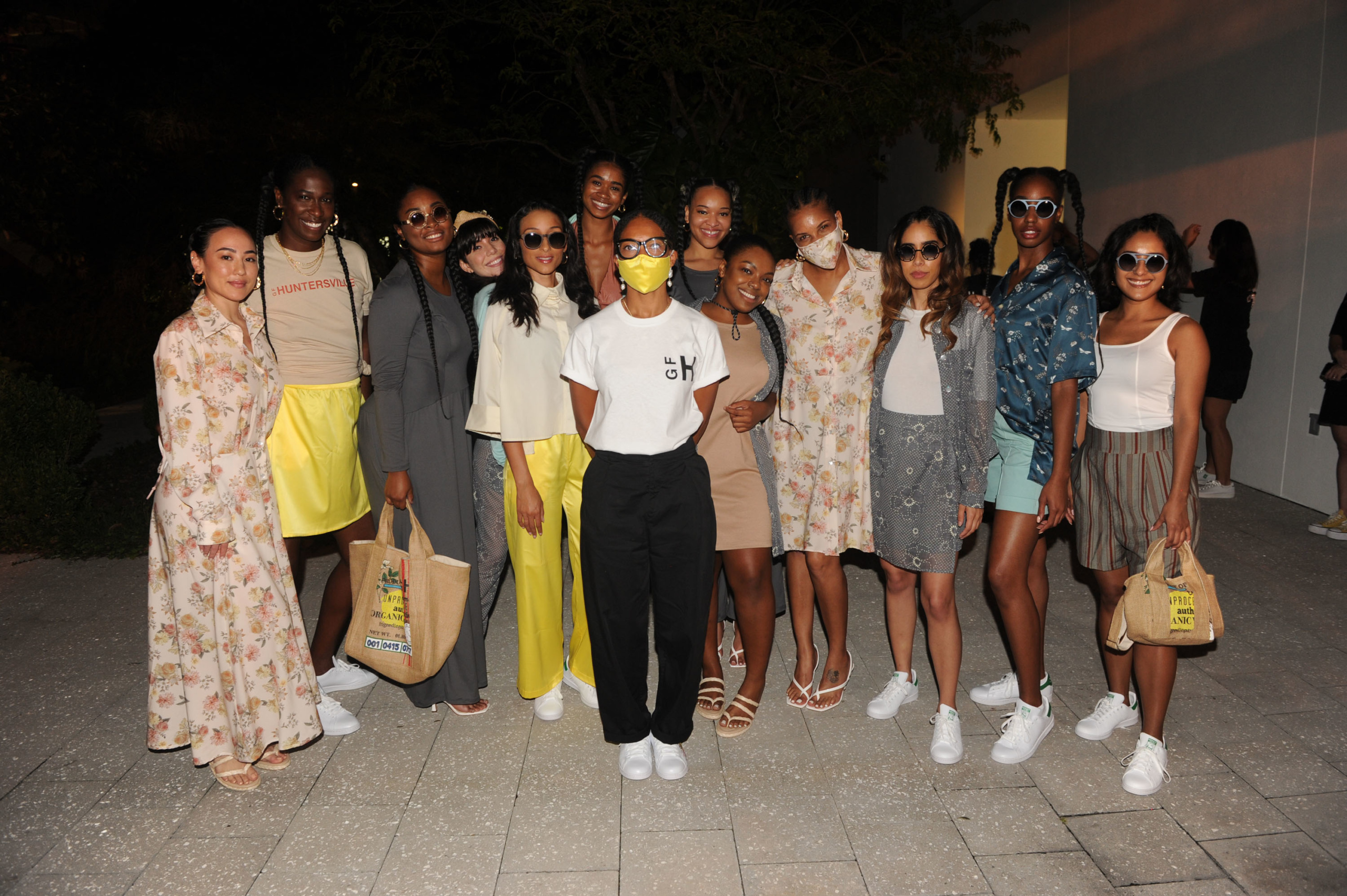 Rebecca Aaron: Congratulations on the pop-up, mini-collection and upcoming fashion show! What does being "naturally connected" mean to you?
Tina Brehon: Thank you so much! In short, there were a few things that inspired this collection and I felt connected to them all, hence the name. During the design process, I took my time and let my thoughts and moods guide me. "Naturally Connected" is definitely a feeling and a vibe. It is, unapologetically, embracing who you are, being self-aware, loving and doing things true to you.
RA: What do you want people to take away from your fashion show?
TB: Joy! I want to evoke emotion. I'd like people to be interested in the brand, excited about what's to come and to follow me on my journey. But most importantly, I want women to feel seen.
RA: What do you want women to feel when wearing your designs?
TB: I want women to feel confident, empowered and comfortable in my pieces. However, it is more important to me that they know that when they're wearing GFH, they are supporting a dream. They are also helping to send a clear message to other aspiring Black female designers that their dreams are attainable.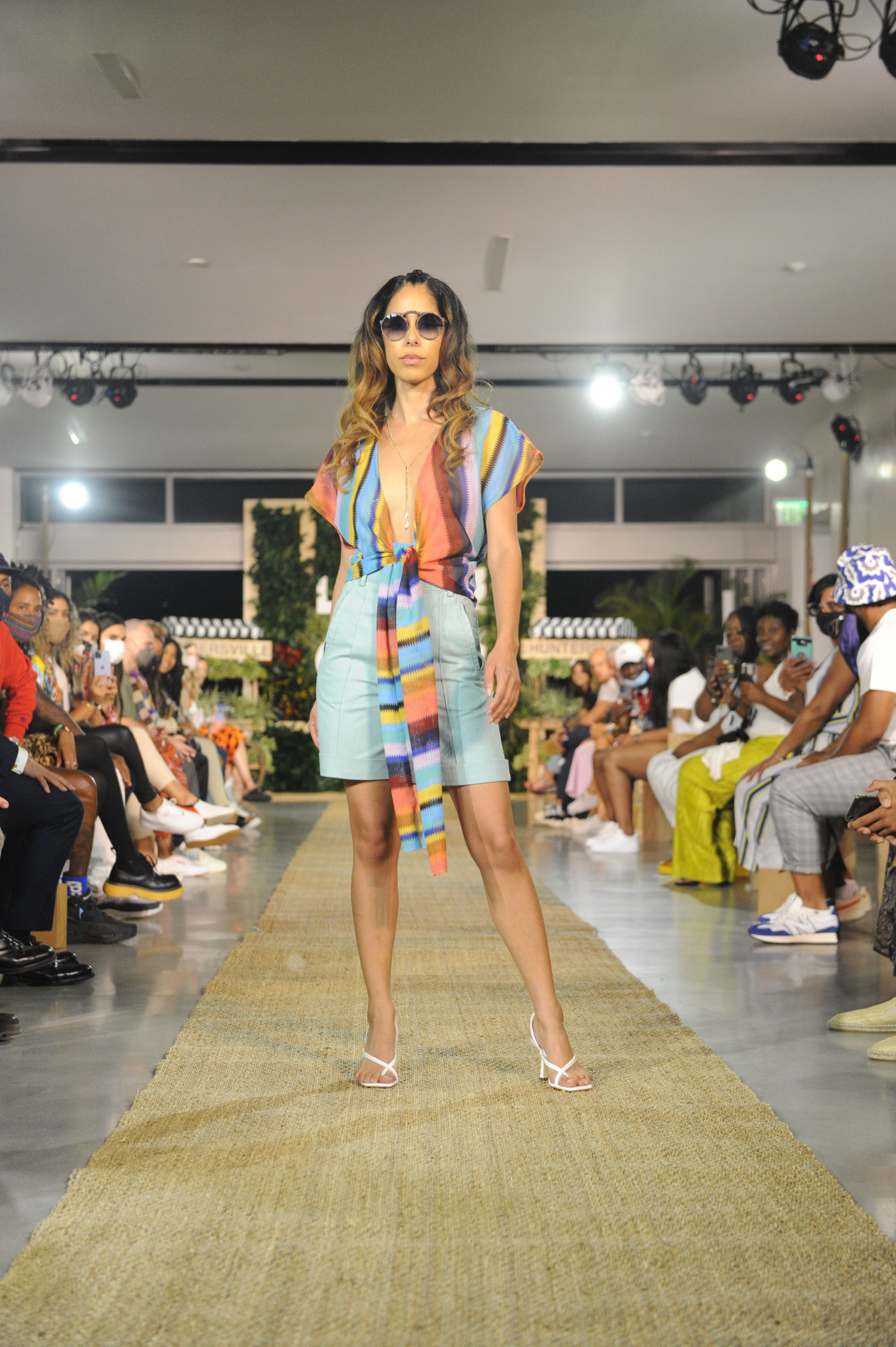 RA: What is it like to work with Adidas on an impactful and sustainable initiative?
TB: Working with Adidas is beyond! I love that they support my efforts to pay it forward, which is something I really believe in. I feel very blessed to be a blessing to others with their help. I am also in a space where I am actively figuring out how I can be more sustainable and eco-friendly as an individual and a brand. I'd like to be a part of the solution and not the problem. Adidas has been very encouraging. I love working with them!
RA: How do you hope this collection might empower other Black women in fashion?
TB: I hope that my story as a whole will encourage them to keep going. I have so much respect and gratitude for Black women who have paved the way in fashion, and with this collection, I want to add to that representation. It's no secret that there is a lack of opportunity and access for Black women in the fashion world. However, every time one of us pushes our way through, we are creating space for the next. I want Black women to know that they have a voice, they are deserving and that they belong, especially girls from neighborhoods all over the world like the one I'm from.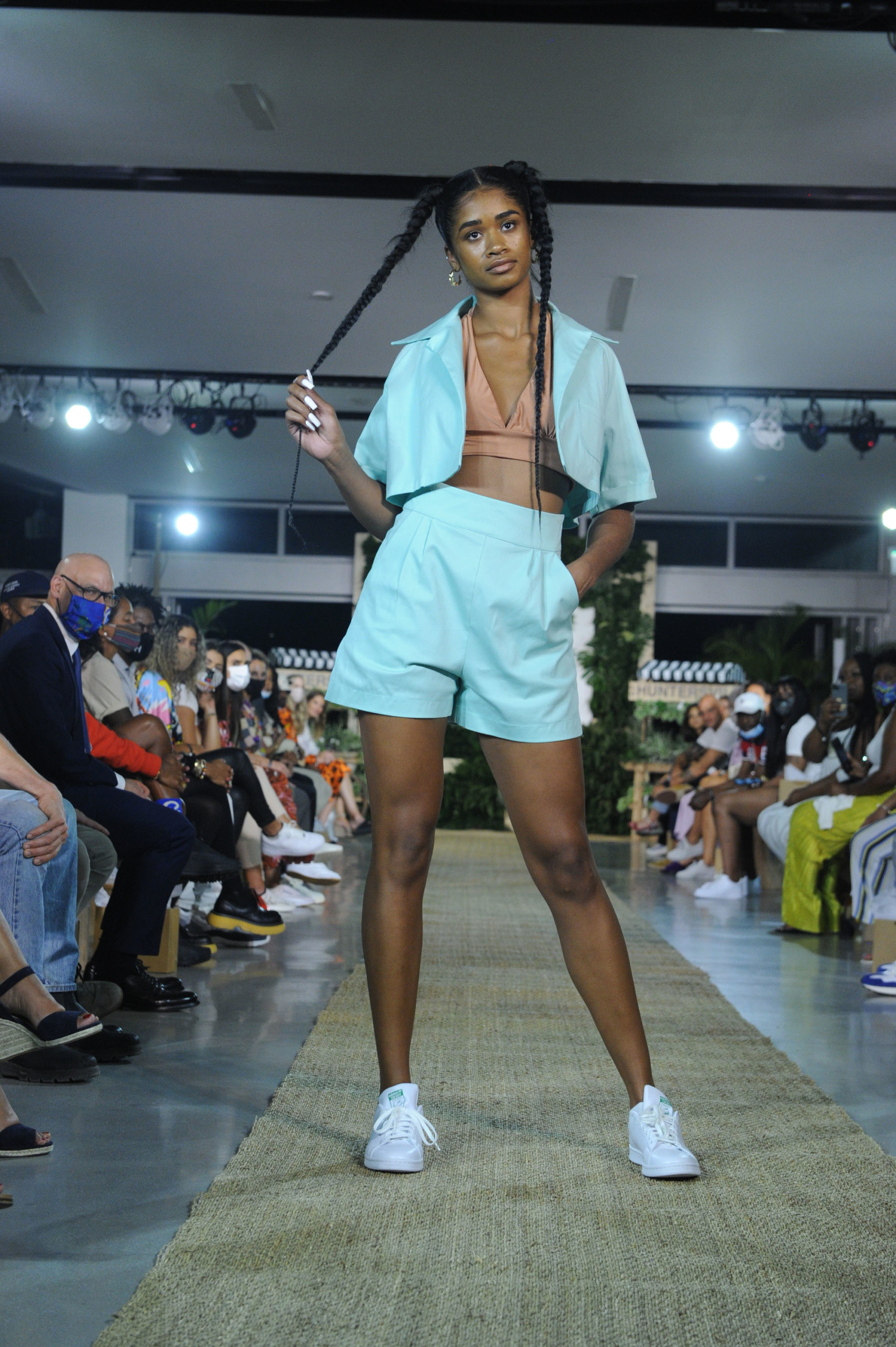 RA: What is next for Tina Brehon and Girl from HUNTERSVILLE?
TB: I've been very busy lately, which is an absolute blessing! I am currently working on a few projects at the moment that I'm really excited about and can't wait to share. I look forward to producing new collections, collaborating, creating content and continuing to advocate for Black women in the future.
Craving more culture? Sign up to receive the Cultured newsletter, a biweekly guide to what's new and what's next in art, architecture, design and more.