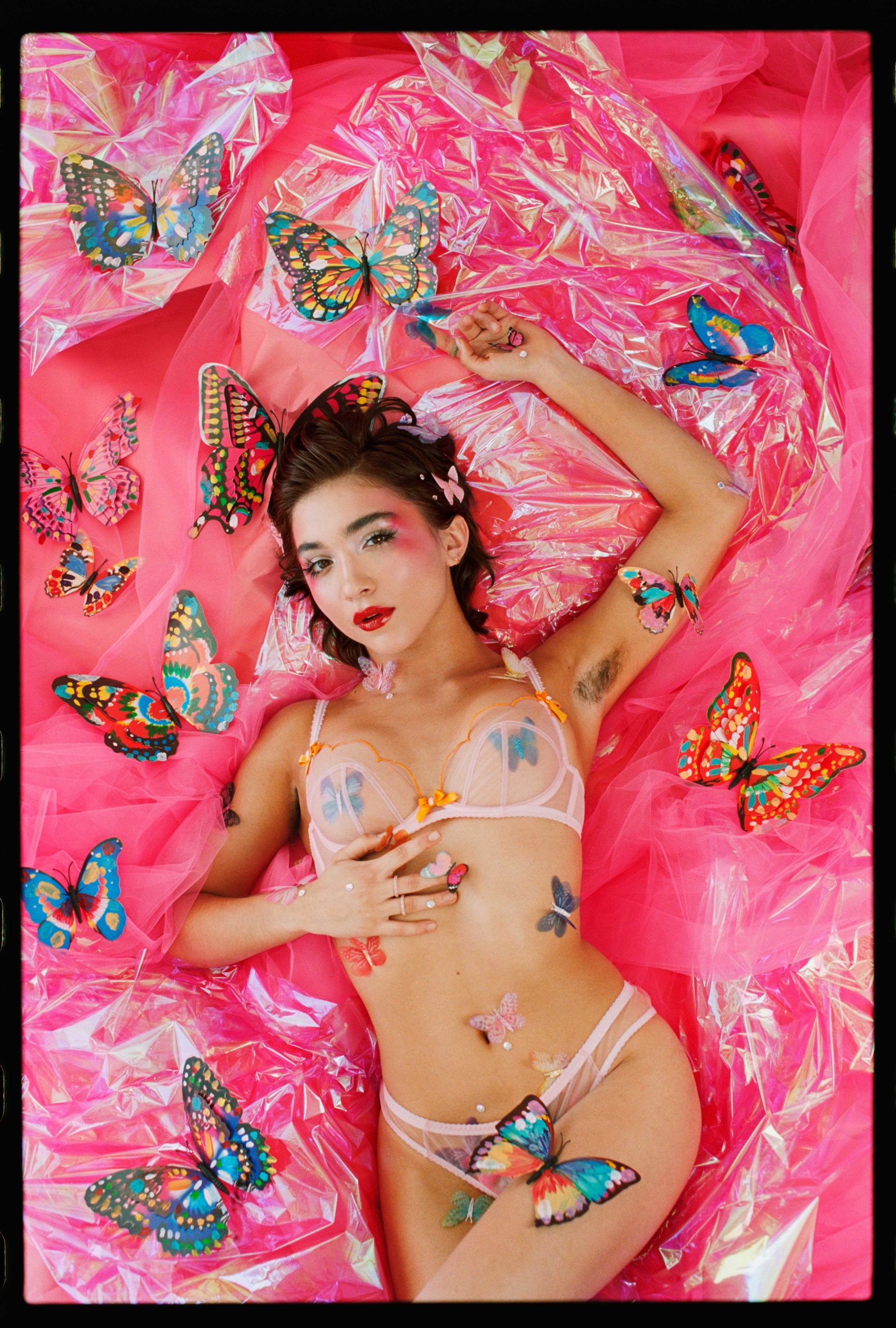 Imagine eavesdropping on conversations with some of today's most interesting creatives: How did they get their start? What inspires them? What does the future look like through their eyes? Cultured's inaugural podcast, Points of View, is just that. Each month, we bring you intimate interviews with creative leaders reflecting on their personal journeys and their visions for the future. In our third episode, which launches today, actor and artist Rowan Blanchard speaks intimately about pushing herself creatively to rewrite her place within Hollywood and advocating for a more inclusive industry.
A child star since she was five, Blanchard notes that sometimes, "My mind and my body don't feel mine anymore because I've been documented my whole life." It was crucial that she take back her own image and is fighting for others to do the same through collaborative roles, including screenwriting where she can make sure everyone's voices are heard, and on her social media platforms. "I'm grateful to come of age in the industry at a time where I can actually have constructive conversations with myself about what matters and be vocal about it," she says in conversation with our podcast editor Sienna Fekete.
Points of View airs monthly. Find it on Apple Podcasts, Spotify, or wherever you get your podcasts.
Craving more culture? Sign up to receive the Cultured newsletter, a biweekly guide to what's new and what's next in art, architecture, design and more.