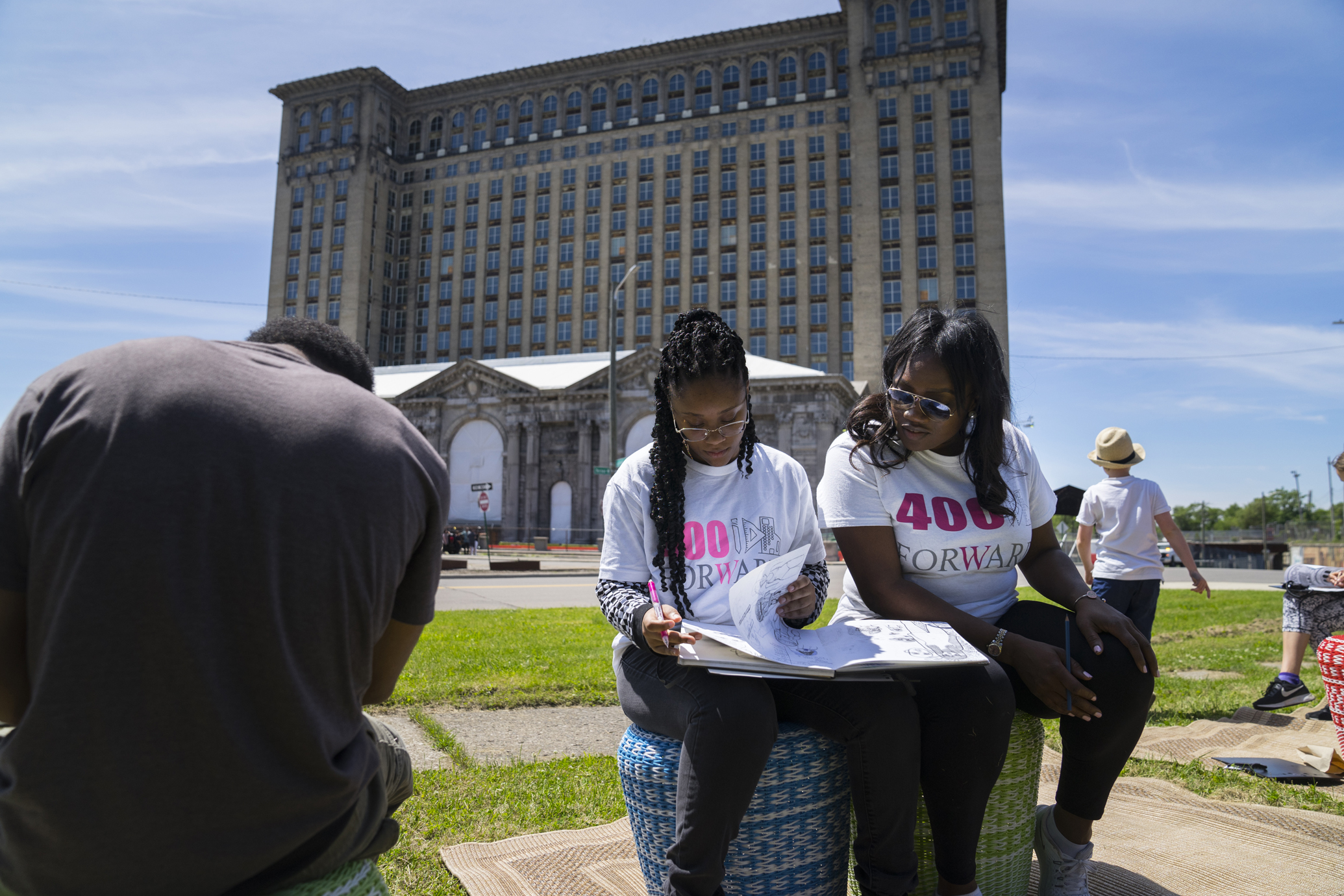 If the dismal fact that African Americans only make up two percent of all licensed architects in the United States was not bad enough, dive deeper into the statistics. Of those two percent, only 20 percent are women—that works out to just 500 Black women who are licensed to practice in this nation. Tiffany Brown wants to help those numbers soar. On the path to licensure herself, the architectural designer, mentor and recently named executive director of the National Organization of Minority Architects is helping others get there too, by starting at the barriers: lack of exposure to the profession and financial hardship.
In 2017, the Detroit native began nonprofit 400 Forward to mentor young Black girls with the aim of supporting the career development of 400 licensed architects: cultivating their interests in art and design, assisting in their college applications, supporting them to graduation and eventually paying for their licensing exams. Brown's passion for steering the next generation of designers like herself stems from her own experience of a lack of exposure to environments conducive to creativity. "Something really prevalent in my approach to mentorship and the things I want to do with 400 Forward is making sure that those that I mentor and those that are doing the mentoring understand what was my point of view: how does it feel to be excluded? What kinds of things create exclusion and how do you solve those problems?" she explains. Now, as her organization has seen a class of young women graduate from architecture school and enter the professional world, it's clear that it's working.
Very recently, the designer decided to make a change that would allow her to assist ever more architects and architectural designers of color. In the midst of the COVID-19 pandemic and the civil unrest after George Floyd was killed, Brown left her project manager position at SmithGroup to work with the National Organization of Minority Architects full-time. "NOMA has become the go-to entity to help implement change in our profession," she says. Her goals in this role include securing "jobs and internships for our members, diversity and inclusion training for firms, partnerships to get Black-owned firms more opportunities in their communities and social justice," to name a few. As she sums it up: "I want to change a system that has been designed to oppress." We have no doubt she will.