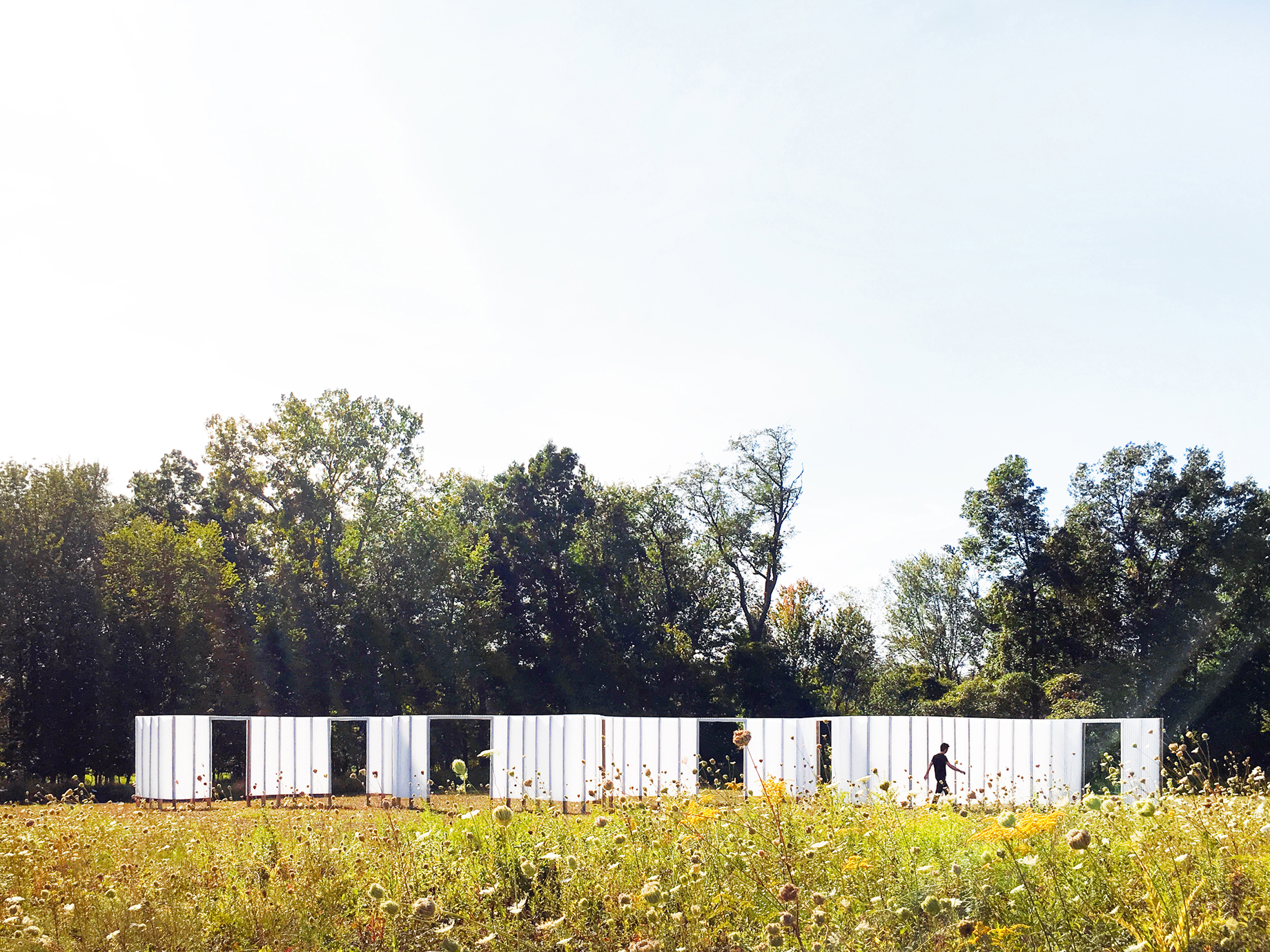 To Benjamin Cadena, the intrigue of architecture is its ambiguity. "At its core, there is a direct intent to shape environments where people will be," explains the architect, who has run his own practice, Studio Cadena, in New York since 2015, while also teaching currently at Columbia GSAPP. "What I'm interested in is the consequential impact of architecture in mundane, daily existence. I focus on the sensory aspect of the built environment and its relationship to people and their behaviors."
The way this manifests physically in Cadena's work is through inherently flexible installations and structures, a method that also allows for more human agency and longer-term use, even of a specified building type. The approach is also more sustainable, explains the architect, as permanent structures can ebb and flow in their interior function. A café, bakery and retail building, for example, that he designed in the capital of his native Colombia features three interconnected spaces where movable furniture allows multiple possibilities for intimate or communal experiences. A colorful pavilion he installed in New York's Union Square brought joy to winter months through play and curiosity.
Currently, Cadena is applying the same effort to housing. Designing two weekend homes for friends in the Catskill Mountains, he has opened the traditional interior plan to give a variety of uses and ultimately, the ability to choose how to live. "Design is always very fixed and it has to be, because it needs utility, but that's only the beginning," he says. "Though our environment shapes our behavior, it's something we can't entirely prescribe." He revels in the thought of those possibilities.