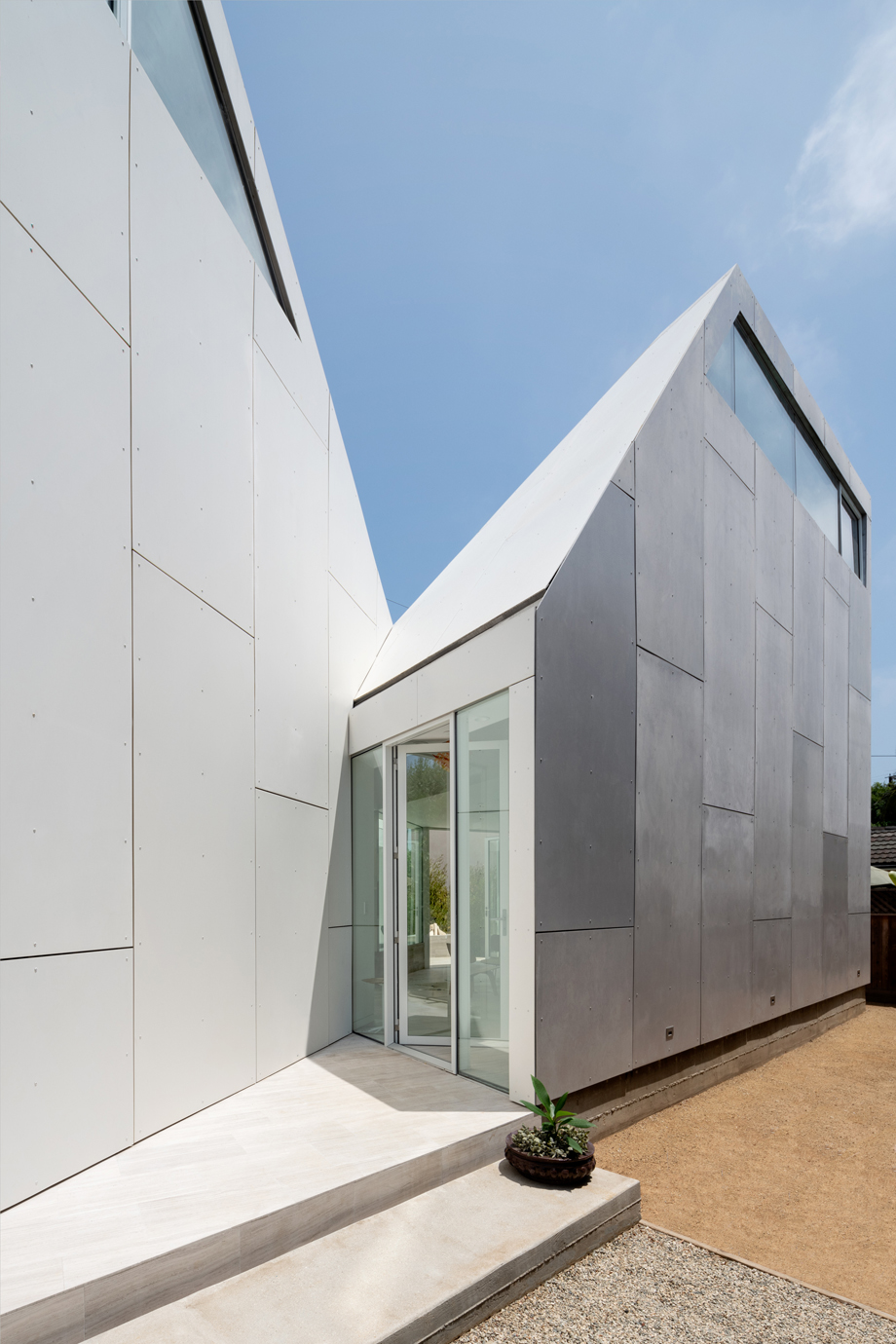 The public artworks designed by studio FreelandBuck are actually very large architectural drawings manifested in three dimensions. Layered, precise and exploring perspective and projection, they also serve as "a testing ground for architectural strategies," says principal David Freeland, who runs the bicoastal firm from Los Angeles, while partner Brennan Buck heads the New York office. Since they began the firm a decade ago, two areas of interest have emerged for the architects: installation, in which their spatial ideas are perfected, and housing, where restricted sites pose contextual problems to be solved. Both are informed by the studio's transformations of digital drawings into parametric designs.
"Public artwork puts design and invention first. We really enjoy that challenge," Freeland continues. "And in housing, we are interested in spatial complexity, how geometry negotiates these different kinds of relationships within buildings, and developing the identity of a project through the interior or exterior." Disparate as they may seem, the typologies inform each other. Like a home, a piece of public art must speak to its context, the pair maintains. In Palo Alto, California, a recently installed sculpture on the Edward Durell Stone-designed city hall campus is constructed of PVC plastic panels printed with manually pixelated photographs of the site itself that highlight the geometry of the surrounding historic buildings. For a stacked house on a hillside site in LA, a ridged façade is painted in varying shades of gray and white to achieve a similarly textural geometry on its surface.
Both professors of architecture on their respective coasts, Buck and Freeland have found that the future designers in their classes are interested in digital design not just to inform physical building but also to open up the ways to display concept designs. "A new kind of rigor has emerged that is not so much about the labor of drawing but instead released from the conventions of architectural representations," explains Freeland. Always ahead of the curve, the firm's experimental transformations of digital media to architecture speak directly to the occupations of their soon-to-be peers.