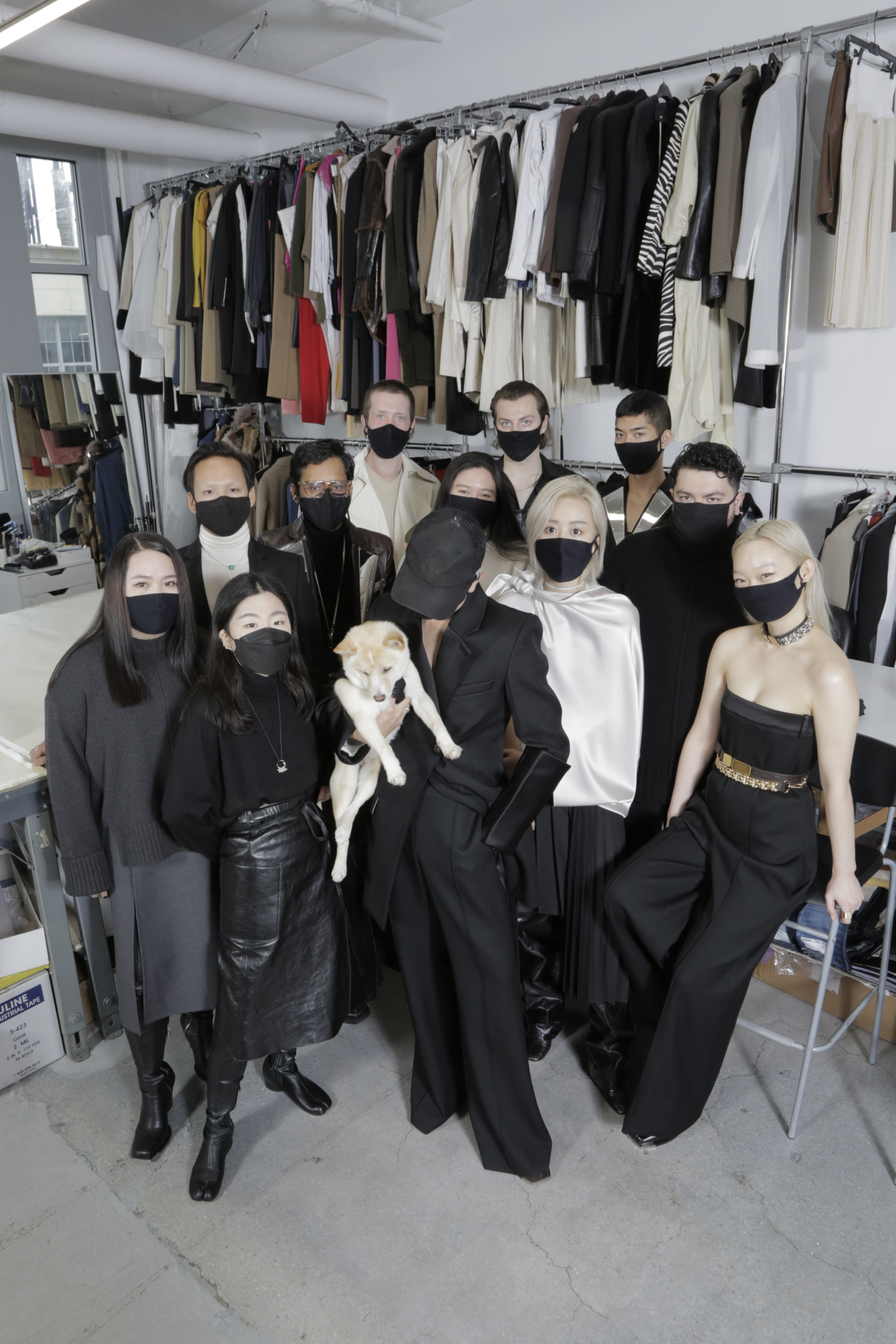 2015 saw the dawn of a new fashion era, one in which humor reigned, no matter the cost. Appointed to positions of power almost in tandem, this movement's two charters, Demna Gvasalia of Balenciaga (formerly Vetements) and Alessandro Michele of Gucci, rang in a time in which irony replaced earnestness. For Michele, it was through the stained-glass prism of nostalgia that he revived a cultural yen for antiquated signifiers of wealth, letting the estate sale walk the runway. He wanted us to clown the costume box, but not actually; he wanted us to buy it new again. Gvasalia produced a similar effect, but by recycling garments not of the upper class, but instead the lower middle. This might have made sense at Vetements, a small, independent concept brand, but took on a different tone at Balenciaga, as the luxury house became the context for his down- market-turned-upscale gags. I would argue that these two forms of satire paved the way for the appointment of Virgil Abloh to Louis Vuitton and the prevalence of the Sterling Ruby x Raf Simons era of Calvin Klein. The more brash, ruthless and over the top, the better. Gvasalia and Michele inadvertently launched a revelatory assault against the self-seriousness that had rolled like a fog over the industry in the rebuild of the economic crash. Now, five years later, the pendulum is beginning to swing again, riding the coattails of designers like Bottega Veneta's Daniel Lee, whose garments are lauded for their wearability, fit and materials, rather than for interpolating the rhinestoned contours of the absurd.
Peter Do, the founder of the eponymously named fashion collective, sits somewhere between these two extremes, picking up the problems left behind by both schools and proposing garments as a scientist might: by offering a fully formed thesis after exhausting every avenue of doubt. "I still don't know what we mean when we say fashion with a capital F," Do confesses by video call. "As a team, we are creating garments that solve the questions we see."
We see? I learn quickly that everything at Peter Do invokes the royal we, which at first terrifies me, and not only because I recently binged a podcast on WeWork founder Adam Neumann's rise and fall. The mother in my head: "If something sounds too good to be true it is."
Yet, after our Zoom and coordinating the multi-person shoot to accompany this article, during a pandemic, with photographer Anthony Barboza, I am relieved to put aside some of my cynicism. It seems that, indeed, kindness is a founding design principle at the atelier that functions as far more than a marketing one-liner. This might be the New York–based studio's most important contribution to the current landscape, especially in the ways that it manifests structurally. Do doesn't stick to the traditional schedule nor its distribution methods, instead pursuing a made-to-order tailoring model where silhouettes and fabrics are recycled as a way to create continuity rather than short-lived seasonal surprises. "My experiences working at another, bigger house was that something was missing at the studio— there was a disconnect," Do tells me. "When I started Peter Do with my closest friends, we had the goal of creating a space where we would be safe, creative and happy. The reason we are not eager to grow as some other brands is so that we can hang onto that energy as much as possible." The paradox of resisting growth in the context of a capitalist marketplace does not scare Do, but rather empowers him to put the needs of the studio first.
What does that look like? For now: an Industry City studio with large windows along one wall and a big room studded with cutting tables, stacks of fabric bolts and racks of clothes. The scene has a familial feel and everyone tends to eat lunch together. Tasks and positions are fluid and there is no articulated hierarchy between coworkers. This formation enables the Do team to be nimble, a characteristic that came in handy when COVID-19 struck. "We decided to delay the collection by three to four months—we didn't want to rush to finish something just to put it out there," he tells me. "We want to be proud of everything we put out into the world. Patience is an essential ingredient to thoughtful design." And then, he utters a phrase I've never heard emerge from the mouth of an LVMH-nominated up-and-comer: "I don't mind waiting."
Letting things marinate is a go-to recipe for the Do team and one that has continued to pay off. Take, for example, their wildly successful shoe line. A two-year development period brought about an overnight must-have. "We were getting orders from all over the place from both men and women, which is when we decided to offer the boots in a larger range of styles," Do recounts. "We don't blindly obey our clients' every email, but we are always listening. To be honest, the popularity took us by surprise."
While customer feedback has informed evolutions at Do, each formal collection comes to fruition through a list of questions. In the past, these starting points have ranged from the sensible to the spiritual: How do I keep the rain at bay? What do I need to feel comfortable somewhere strange? What should I wear on the first day of work? Do's fabric answers often split the baby. Functionality is the only other rubric. This has translated into a domination of wrinkle-free fabrics and 9-5 proof designs. Combing through three years of press clippings since their inception, I discover that Do's garments —hand-crafted suits, jackets, turtlenecks, crisp shirts—have been described as "substantial," "practical," "beautifully constructed," "clever" and "sleek." "I like to wear an outfit all day," Do smiles.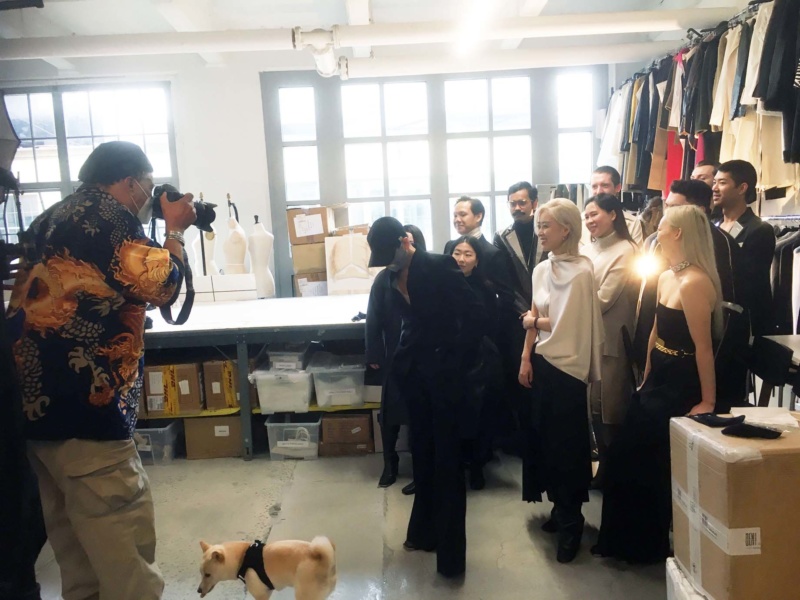 The pandemic shifted the head of their Spring Summer 2021 collection and turned towards an uncertain future. Not able to take their annual pilgrimages to galleries and museums or even discuss the matter in person, the Do team took on the paralyzingly large task of imagining what someone might want to be wearing six months from now. "For me, the Spring Summer collection has always been a moment to focus on daywear," Do says. "The everyday has always been more exciting to me. With the pandemic, examining comfort became a big part of that conversation."
Vogue's Nicole Phelps voiced her approval for the results in August, writing that Do's M.O. was effective for "a world in flux," and that "those T-shirt gowns are a seductive proposition." I couldn't agree more. The philosophy at Do is its most astonishing offering and, in a way, the care put into the design process becomes a natural egress of that thought. While, on the outside, the garments bear the materiality and silhouettes of more conservative designers like Lee and his mentor, Phoebe Philo, the clothes in hand possess a joyful magnanimity that is subtle but unmistakable. It is a form of quiet resistance that I find refreshingly radical for an ambitious luxury brand. "I think because we design and fabricate most here at the studio, the clothes have a human touch," Do says. "There is vulnerability in the things we pursue. We don't use hitting numbers as milestones. We have different metrics for success. We want clothes that can be enjoyed over and over again."
This is the part where Do seems to rejoin Michele and Gvasalia. There is joy and laughter at Peter Do. It's just not focused on the slapstick high of the punchline.