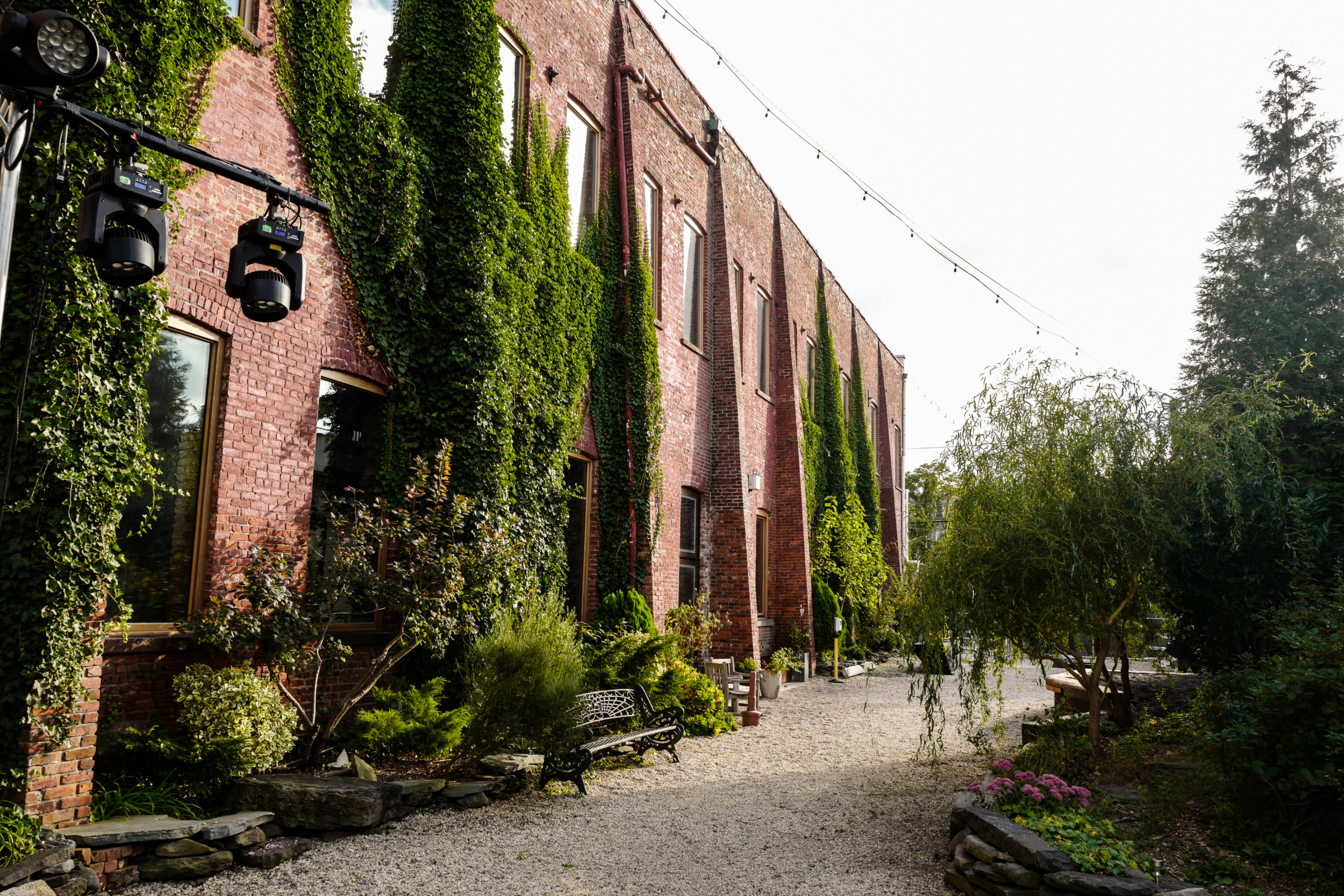 On Saturday evening, Pioneer Works hosted an intimate celebration honoring the upcoming release of Young, Gifted and Black, the book accompaniment to a traveling exhibition of works from The Lumpkin-Boccuzzi Family Collection of Contemporary Art, curated by Antwaun Sargent and Matt Wycoff.
The outdoor garden setting provided the perfect backdrop to host the socially distant event, where guests donned masks and forewent the typical handshakes and hugs for elbow bumps and waves. Taking advantage of the rare occasion to get dressed up and socialize safely, guests dressed in fun, fashion-forward looks that embraced the change of season.
While the release of the Young, Gifted and Black book is set for September 29th, the project will live on in the coming years with a touring exhibition of Bernard Lumpkin and Carmine Boccuzzi's collection of works by African American artists, many of whom were present for Saturday's reception.
The noteworthy crowd included Tunji Adeniyi-Jones, Telsha Anderson, Thelma Golden, Alteronce Gumby, JiaJia Fei, Narcissister, Arcamanoro Niles, Andre D. Wagner and Lindsay Peoples Wagner, as well as the exhibition's curators.
Throughout the evening's event, guests enjoyed Caribbean-inspired bites by Yardy, the event-production company led by head chef DeVonn Francis, while Oscar Nñ of Papi Juice's DJ set provided a dance-worthy soundtrack.
After an introduction from Pioneer Works Executive Director Eric Shiner, Lumpkin expressed gratitude to all those involved with making the evening a safe respite in the midst of a pandemic, and to those who played a role in the collection as well as the realization of the Young, Gifted and Black exhibition and book.
As the evening wound down and the dancing subsided, guests went off into the night carrying with them the important conversations that the book and mission of the The Lumpkin-Boccuzzi Family Collection intend to spark.