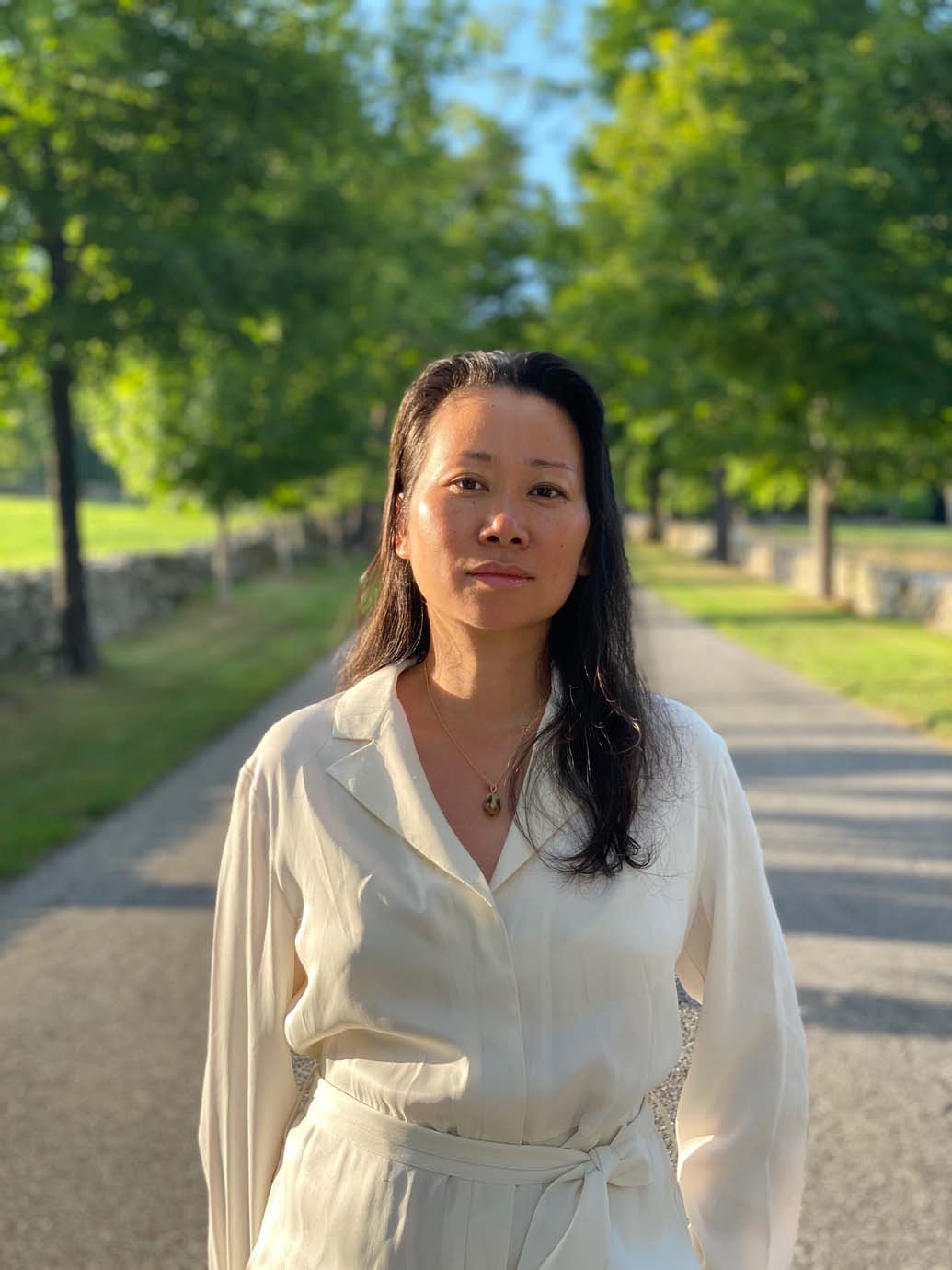 In 2012, 3.1 Phillip Lim CEO Wen Zhou bought her parents a brick house in the Forest Hills Gardens neighborhood of Queens, New York. Her mother, Shan, promptly dug up the flowering bushes and decorative vines and replanted her yard with a vegetable garden. The Chinese variety of eggplants, mustard greens, edible Chrysanthemum and long yard beans are fodder for Shan's home-cooked lunches that are then packed in Tupperware and deposited in a canvas tote. Wen's father, Xin, carries the mini feast aboard his daily subway ride to his daughter's offices in Lower Manhattan. Conversing in Mandarin, Xin and Wen lunch together before dad departs on the fifty-minute return commute. This family ritual informs Wen's simple business philosophy: treat your employees and customers with love and respect and set a framework where creativity goes hand-in-hand with sustainability. At 3.1 Phillip Lim, Wen famously interviews and hires every single employee from part-time sales associates to accessory designers to pattern cutters. Her doggedness to make sure each member fits in the familial structure has, for many years, resulted in a majority staff of immigrants who together speak twenty-seven languages.
Early in her career, Wen founded Aegis, a textile sourcing business. Visiting famed mills in Italy, France and Japan, she became obsessed with the craft. "It's quite nerdy, but I love the process of plant to yarn to fabric resulting in a garment—when I touch a material, my fingers can trace its journey," she explains. Aegis remains an underpinning of Wen's portfolio. Personally, it's a valuable reminder of her roots, while professionally, its profits provided the initial investment to kickstart the fashion label.
It was a mutual admiration for Japanese double weave cotton and Italian high-twist jersey that bonded her then-Aegis client and soon-to-be creative partner, designer Phillip Lim. The pair, who refer to each other as brother and sister, has mastered the ebb and flow of the fashion world by parking their egos in neutral and approaching decision-making with openness and respect for each other's expertise. When it comes to defining a strategic goal, Wen says, "My true north is Phillip, and Phillip would say the same of me."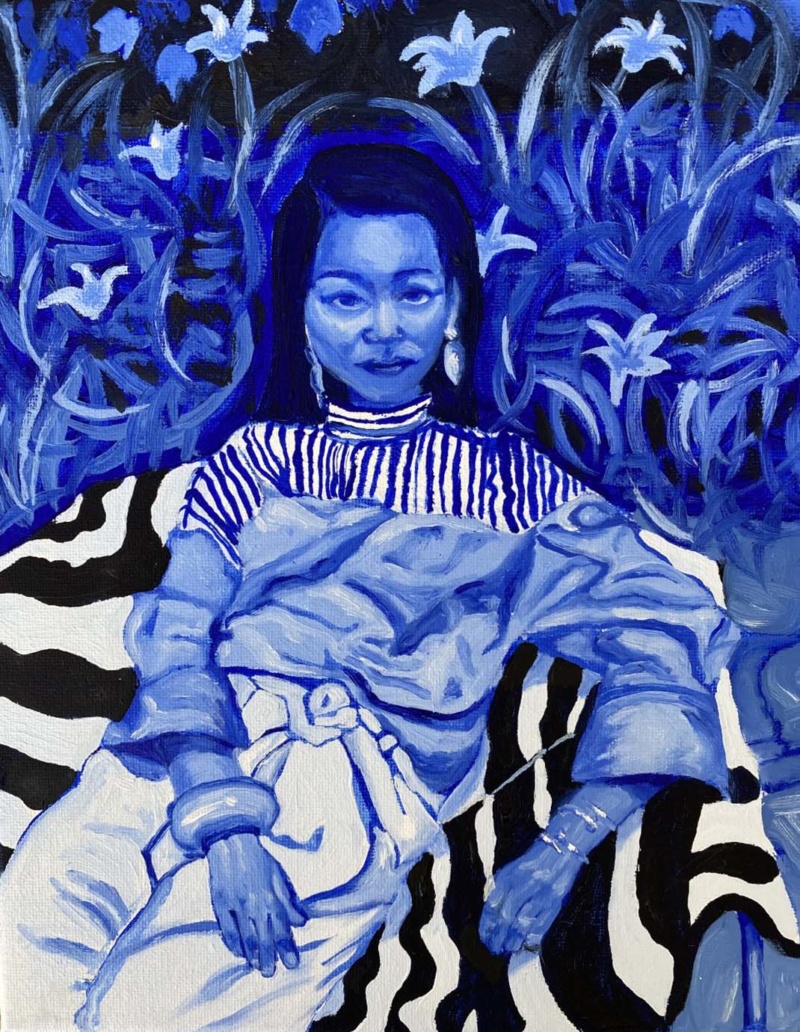 Wen's internal compass is guided by her teenage kids and life partner, Esteban Gomez. Most weekends, the foursome forage Chinatown and the Lower East Side for weird, tasty snacks and challenging contemporary art. They often pause at the corner of Suffolk and Delancey Streets, where Wen regales her "Coming to America" origin story; when she was their age, having arrived from the port city Ningbo, China, she lived in an apartment at this corner with her sister, mom, dad and grandparents. "Yes, that's six of us in a studio!" she chimes. She wants her children to have everything she didn't, yet, concurrently, is vigilantly aware that their privilege has to be "checked at the door."
Several years ago, during one of these weekend treks, Wen's daughter Ming spotted Boba Guys, a purveyor of quality bubble tea. A self-professed expert on the Asian beverage phenomenon, she declared the combination of milk tea and silky, chewy tapioca balls rendered by Taiwanese cofounders Andrew Chau and Bin Chen near perfect. Ming encouraged Wen to invest in this burgeoning brand. Weeks later, Wen cold-called, soon becoming a silent partner focused on their global expansion, and Andrew and Bin became part of Wen's extended family.
Family and friends have always been a source of inspiration and partnership. Recently, Wen and two close friends created a digital platform for Asian American women. The website is aptly named i-see, inspired by activist Marian Wright Edelman's declaration, "You can't be what you can't see." The project grew out of long-running, intimate conversations around identity and representation that she was having with Bifen Xu and Dora Fung, both accomplished fashion and beauty editors. In a society that lacks purposeful outlets for consistent storytelling for the Asian American community, the trio launched the site in late 2019 and hopes that i-see is part of a growing ecosystem to bridge that gap.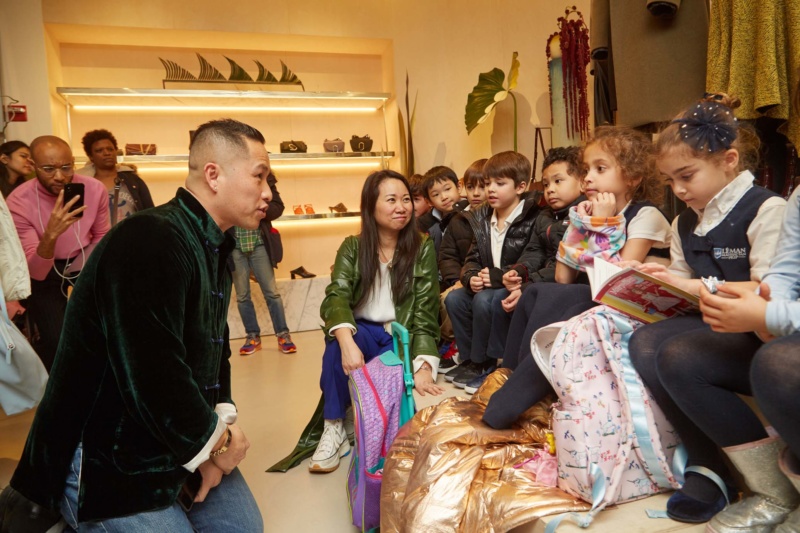 From storyteller to subject matter, Wen is currently collaborating with Diana Son, a playwright and Emmy-nominated TV writer and producer who has created a pilot inspired by Wen's life. "Growing up as a teenager in NYC's Chinatown, Wen had, in many ways, a prototypical experience, but unlike many aspirational immigrants, her parents had simpler expectations: a stable life and a steady job," Diana explains. "Wen had an entrepreneurial spirit and a natural assertiveness that told her she could aim higher. I don't think she hides in a bathroom stall before important meetings and practices the power pose. Wen has a natural power that enables her to be a leader while being totally authentic to herself."
2020, Year of the Rat, was going to be a big one for Wen and Phillip. According to the Chinese zodiac cycle, the animal symbolizes wealth and surplus—an auspicious sign for the fashion label celebrating its fifteenth anniversary. Instead, like most of their industry peers also assessing the pandemic's damage, they are facing debt, fewer staff and dwindling customers. Cup half full, it's an opportunity for renewal; cup half empty, it's plainly about survival. Since launching their company, Wen and Phillip have kept investors at bay and remain fiercely independent. For the first time in their careers, they are weighing outside investment; the immediate and substantial cash flow would stabilize the brand—they could pay their vendors and rehire staff. However, their quirky and instinctual style of collaborations and far-flung projects could no longer reign as ROI would become their new north. Alternatively, they can continue to shrink and bootstrap while controlling their brand equity and enjoying the creative freedom that has been a core value of the label.
Whatever lies ahead, there is no laugh track or Hollywood ending. Wen will approach a new day like yesterday: tending to her family of businesses and basing her next move on love and resiliency.