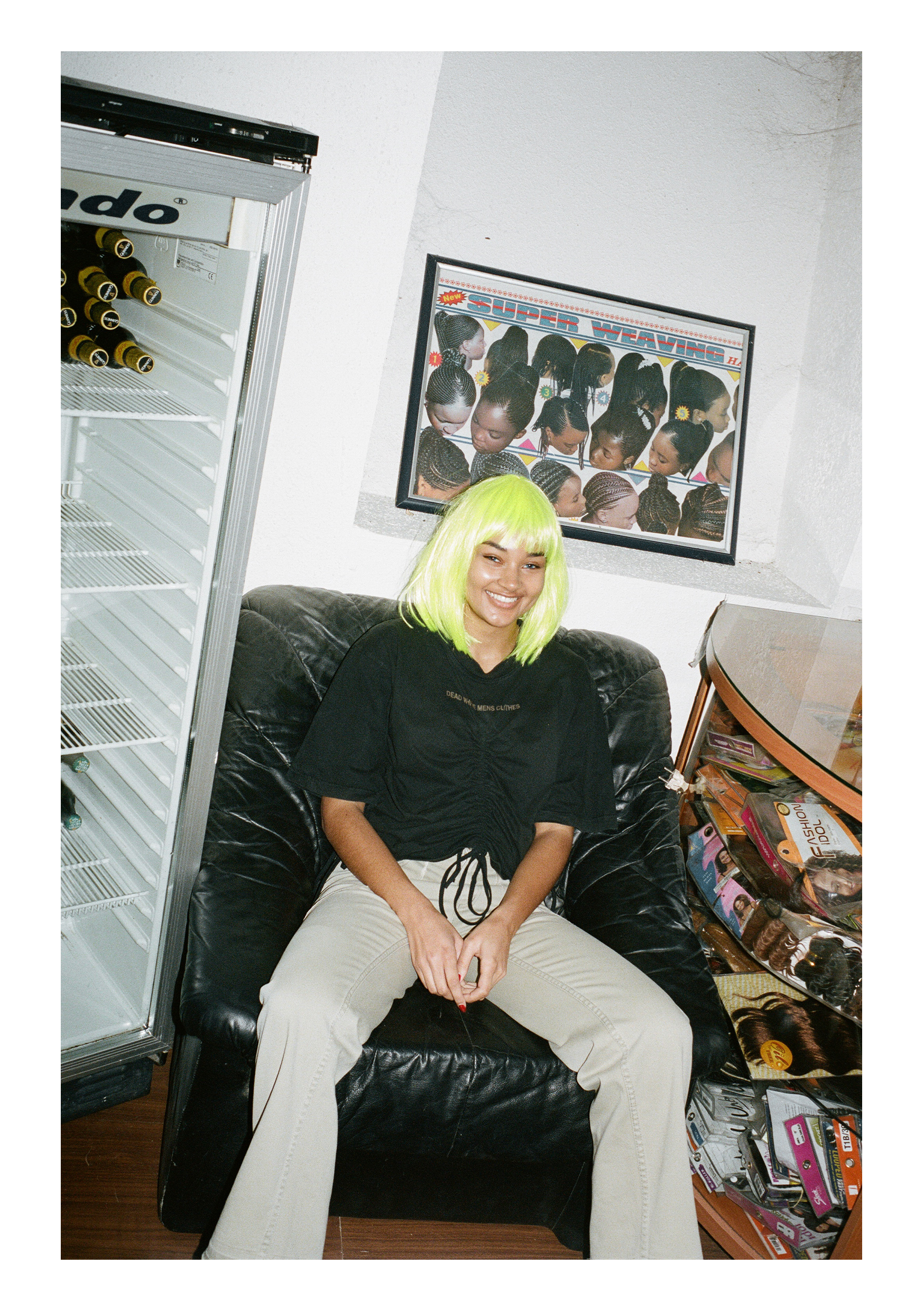 "I don't know if I've seen a good fashion video yet," laughs designer Jojo Gronostay when we connect by phone and I break the ice by asking him if he's streaming what constitutes men's fashion week. "Maybe because they're always trying to be something they're not." Fair enough, I think, basking in the mysteriously vacuous sensation of things I should theoretically love (tiny Prada tennis whites and black suits as reimagined by Terence Nance and Martine Syms). The Vienna-based designer, on the verge of graduating from the Academy of Fine Arts Vienna, mercifully undercuts his own pessimism by acknowledging the potential of the genre, providing a life-saving dose of logic for my cow-eyed consumption. Is film something he'd maybe try his hand at? Not no, but not now.
It would make sense to me to see Gronostay step into the role of director one day. His house, Dead White Men's Clothes (DWMC), is more of a Bernadette Corporation than a Coach. "When I started DWMC, I didn't want to just launch a new label; I wanted permission to provoke and ask questions that only clothes can. In the beginning, I did Paris showrooms during fashion week, but I decided that wasn't the right context. Fashion is transformed in the gallery. People consider it at a different level than they can in the store or on the street. There is a different quality of looking that only happens in these art spaces."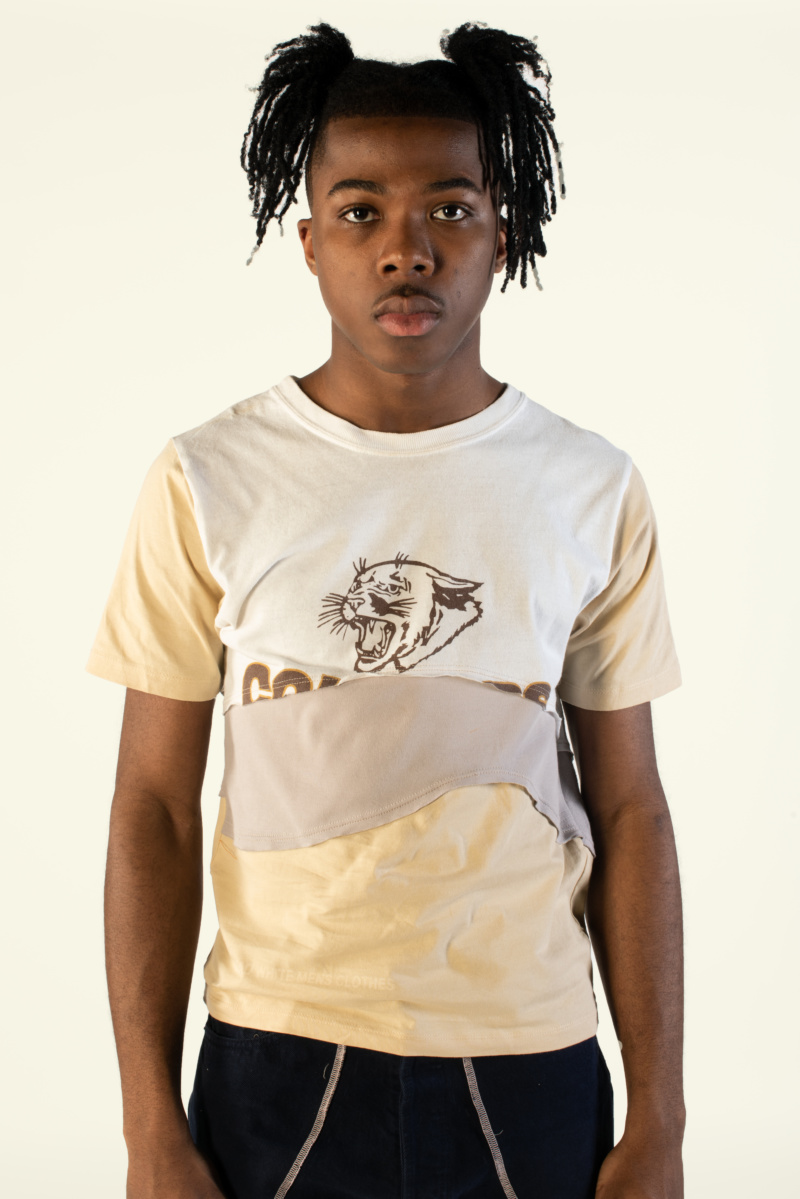 In a way, there has also been a transition in Gronostay's output as he looks towards opportunities in the arts. His clothing, which historically has employed upcycled fabrics from Ghana, arrives in his web shop as earthy streetwear staples proudly bearing the seams of their heritage. The layered patterns recall a textbook slice of earth. These kind of garments are the same ones that appeared in Paris showrooms and that will crop up again in his gallery shows in the foreseeable future. However, they will no longer be alone; Gronostay is transitioning into more and more sculpture and photography, pursing each as parallel mediums for his message.
His upcoming show at Galerie Hubert Winter during the city's seemingly on-track art week in September will provides a perfect example. The subject matter of the group exhibition is the relationship between art and fashion, a conversation that the designer picks up on the streets of Paris, where merchants stand behind collapsible tables of fake luxury goods. Gronostay became entranced by the formal poetry embedded within these objects, designed for both commercial display and easy disassembly. The ropes threaded through the merchandise to make items easily recallable became a point of particular interest. He photographed the braces of string around the sellers' fingers as if they were abstract compositions rather than functional tools.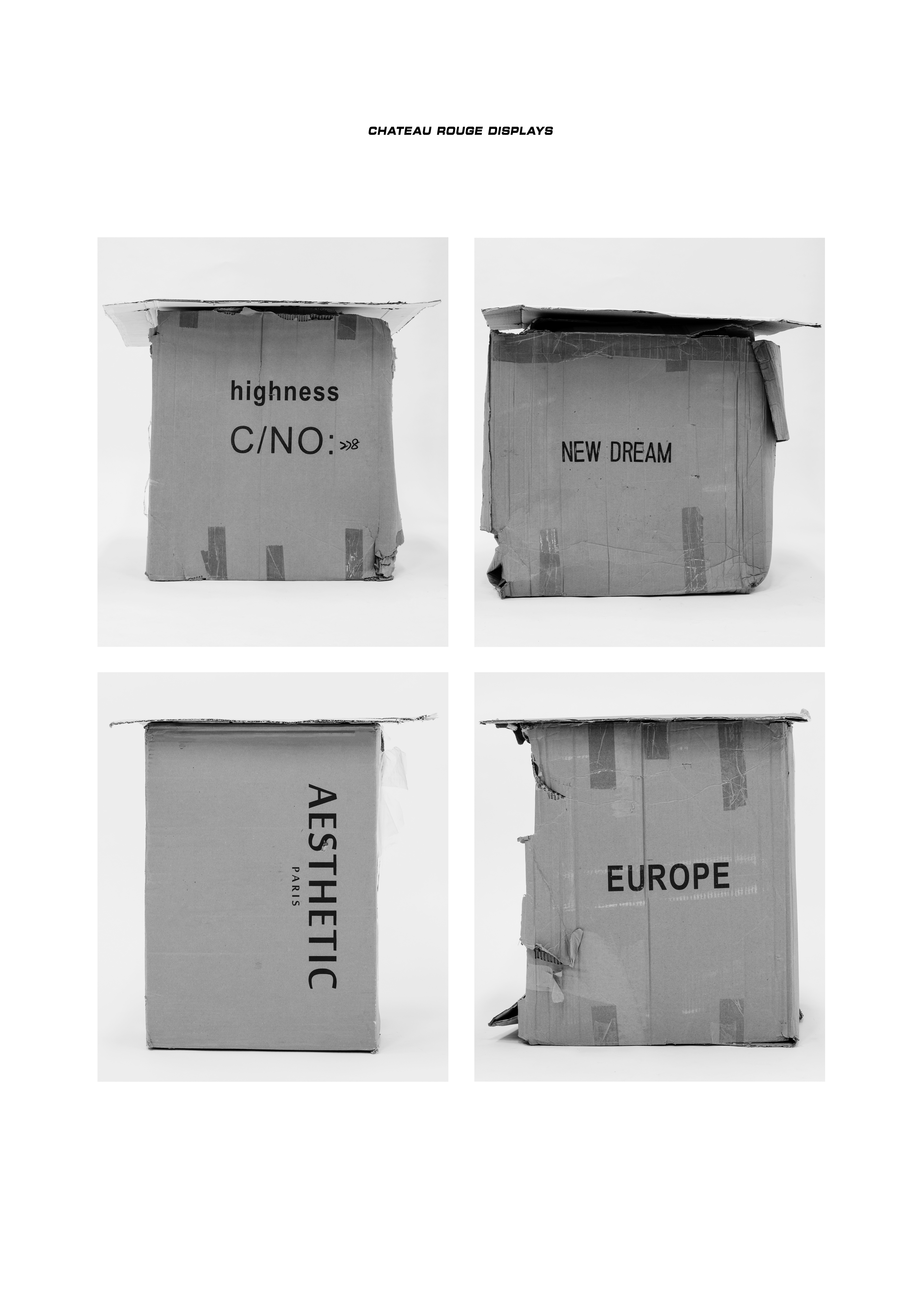 Research has always been an important part of the DWMC's story. In fact, the project actually began as a kind of R & D survey in Kantamanto, a second-hand clothing market in Accra, where Gronostay identified a disconnect between the narrative of upcycling and the reality. Gronostay discovered that only a small percentage of the bales brought into Kantamanto are actually being used again; instead, most are converted into landfills by laborers working almost for free. DWMC addresses the inexhaustible excitement surrounding new clothing with a sharp reality—that clothing is not an endlessly renewable resource, but a kind of dead end. This message comes through in many different forms, including clothing taken from Kantamanto bales. Using art's cultural status to reshape the way people look at fashion, especially our nostalgia for vintage clothing, it feels like Gronostay has found a way to use the status quo against itself. I look forward to getting closer to his work as the ends get bigger (maybe making room to drift into cinema). "Western fashion is often posed as universal and fashion always represents the now. In the past, indigenous or non-Western people were seen as 'outside of time,'" Gronostay says. "I think we can change that." With an Independent New York presentation on the distant horizon, Gronostay may well make an impression far beyond the industry where he started.