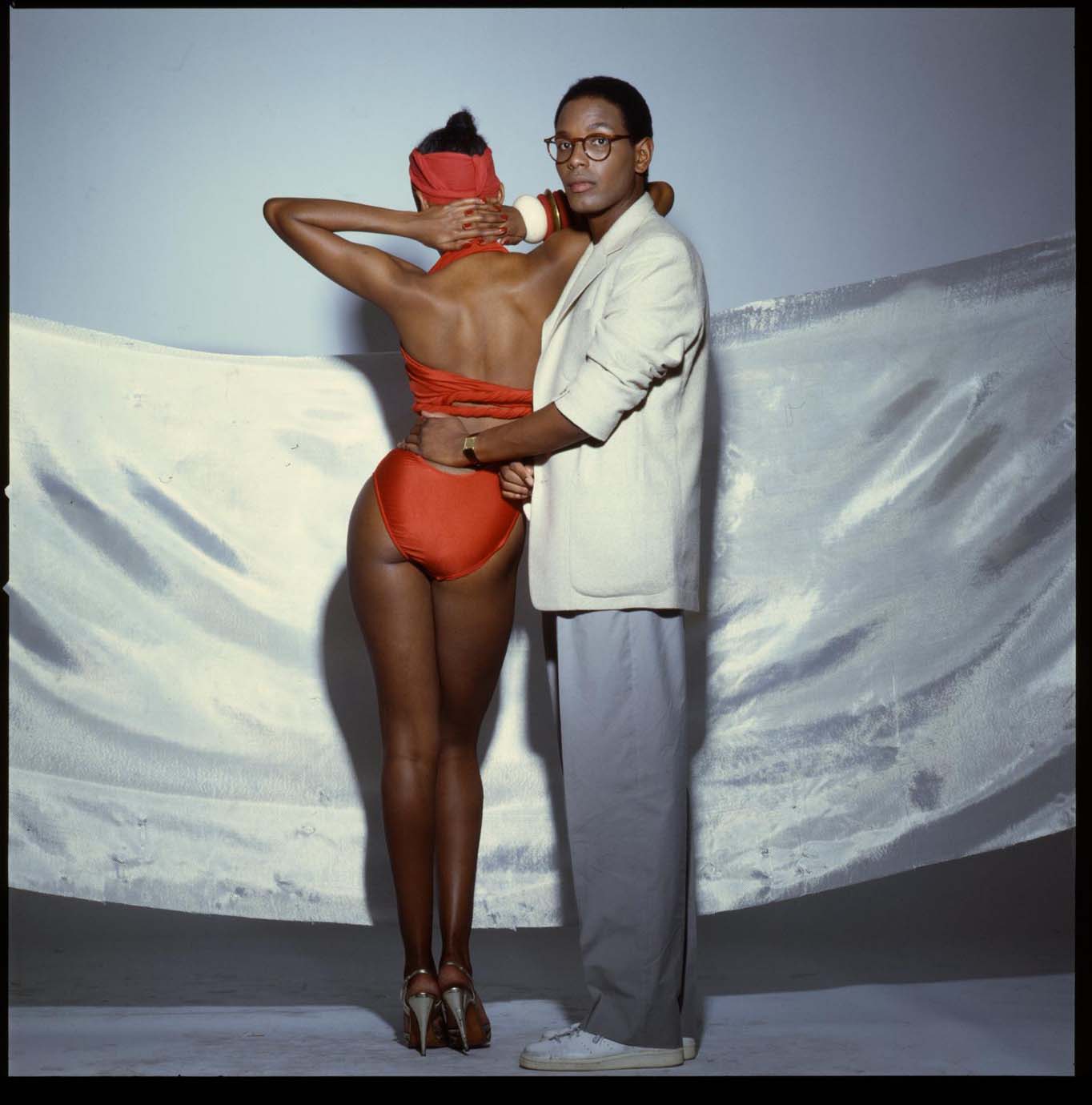 In 1925, renowned poet and author Langston Hughes published, I, Too, expressing the sentiments of African Americans hoping for a better future in which they could thrive. Comparing the United States to a house, the poem ingeniously talks about a figurative table that, initially, Black people were not allowed to occupy, hidden in the kitchen when "company," the subtle nod to white people, came. Still, as the Black people grew knowledgeable and formidable, a day came when they sat boldly beside and equally at the table, akin to their then-powerless oppressors.
Black creatives throughout time, like most Black people in this country, had to "build their own table" because of systemic racism. Creating this table produced positive outlets for Black creatives to flourish, resulting in platforms such as the Studio Museum in Harlem, Essence Magazine, the Sean John fashion label, or even the channel BET. However, the broader fashion and art industries can better mobilize around Black talent, helping to rewrite a history that was previously taught to glorify whiteness. There are endless resources afforded to us, from the information obtained on the internet, if used accurately, to the growing number of brilliant minds transforming formerly frivolous social media platforms into vehicles for social consciousness. Having these resources make this era crucial to forsaking practices that maintained the glass ceiling that kept many Black creatives from reaching the heights of the fashion and art industries.
As an African American and a fashion historian and curator, especially one who still strives to have a voice in this field, I view the fashion and art industries from multiple, nuanced perspectives. Through these lenses, I suggest the following seven actions to support Black and potentially other minority creatives. I am not the authority for all minority groups—it would be arrogant to place myself in that light. However, the following are possible starting points to build a better future for creatives of color.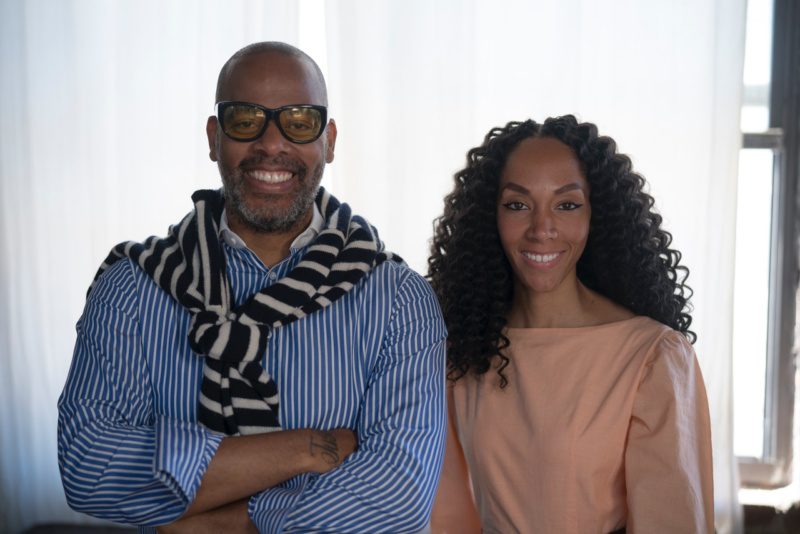 Action 1: Be accessible to bourgeoning Black creatives and within the Black Community
I grew up in a predominately African American town in the South. Many people who surrounded me wanted to be part of the fashion and art industries; because many of them were not informed of the education required or had financial support to push onwards, they gave up on their aspirations. To better support Black creatives, as my pastor once said, "Meet the people where they are." For example, many students who want to harness their fashion design skills would benefit from an after-school program conducted by a junior designer from a major fashion house. Fashion companies and museum institutions could organize regular community seminars in predominately Black regions across the country, illuminating on career paths as well as inadvertently scouting talent and creating networking opportunities.
Action 2: Enact regular cultural education and mandatory bias programs for employees, nurturing a culturally sensitive and pressure-free workplace for Black and minority creatives to be the best versions of themselves.
Because the history taught to many left out the cultural impact of the Black community and other minority groups, it helped in part to allow racial biases to proliferate. This lack of education has continuously perpetuated a culture that does not support Black creatives in the fashion and art industries. To assist this relearning process we are currently enduring, I suggest companies sponsor educators—such as academics, curators and professors—qualified to teach about Black culture through innovative programming that productively engages employees. For example, fashion studies professor at Ryerson University, Kimberly Jenkins, was hired by Gucci to be an in-house scholar after the company's 2019 blackface debacle, to teach employees about how race has a role in forming standards of beauty. Cultural education takes the pressure off of Black creatives to educate their peers, and it helps in breaking down racial biases in the workplace that keep many Black creatives from giving their full potential.
Action 3: Establish internal diversity groups with real power to hold their respective company accountable; strategically reform hiring and promotion practices for all positions and produce regular reports of minority hires; appoint qualified Black and minority executives who can help restructure company policy and culture to reflect our society.
Having internal diversity groups that continue the dialogue around respecting the cultural boundaries of peers and creating ways that inspire better work environments for Black creatives and other minorities will foster stronger working relationships and a buoyant atmosphere for creativity to grow. Companies and organizations must empower these groups to hold executives and policymakers accountable. Additionally, there are many qualified Black creatives to fill positions across the fashion and art communities. In the arts industry, filling positions from administrative to curatorial with enthusiastic Black creatives who can voice and implement their vision may encourage dialogues between museums, art and artists with communities outside of the traditional institutional enthusiasts.
Fashion companies and organizations must be intentional about hiring skilled Black creatives to fill permanent and contractual positions. For example, having the voices of informed Black creatives could have prevented recent public blunders such as the appropriation of the Phi Beta Sigma African American Fraternity by Ralph Lauren. Also, providing mentorships for Black creatives, whether those employed within a company or through creating a separate program for external creatives, may lead to having a full pool of creatives to hire, contract or promote. Hiring qualified Black people and other minorities to executive and leadership roles could forge an opportunity to redesign a creative and corporate structure that benefits everyone equally.
Action 4: Purposefully seek out Black creatives to develop their talent and afford them opportunities to gain experience.
Companies and organizations in the fashion and art industries need to provide paid internships, allowing Black creatives to focus on harnessing their talent solely. Paid internships warrant exploring, despite COVID-19 justifiably decimating budgets, because many Black creatives do not have the opportunity to pursue unpaid internships due to having to primarily focus on their financial well-being. Social media has become the new alternative for a portfolio, and there are schools like Savannah College of Art and Design, the Fashion Institute of Technology, Pratt, Parsons, etc., producing energetic Black creatives every year. Holding annual awards for internship and mentorship contracts may also inspire ways to reach developing Black creatives and scope out the future of art and fashion. Also, companies should provide full scholarships for Black creatives to attend schools across the country and the awards should stipulate that they are allowed to train in various creative sectors of the company that is awarding the scholarship.
Action 5: Fund and partner with established or blossoming organizations that build spaces for supporting Black creatives, or actively fund Black creatives directly.
Hannah Stoudemire and Ali Richmond formed the Fashion for All Foundation to educate and support minority youth in facets of the fashion industry from design to business. I encourage organizations to fund or partner with foundations, such as Fashion for All, to expand the operations of the foundations, because the work of these trailblazers continues to incredibly impact Black and Brown communities and produce new generations of Black creatives. Another direct route to support Black creatives, especially independent creatives, is to build accessible options for them to obtain funding for their projects. Sometimes it is only capital that stands in the way between a creative and their big break.
Action 6: Create strategic models for supporting Black creatives in the future by improving on successful examples from the past.
History can always provide context for understanding how to proceed. There were and are few Black creatives who have prospered because of outstanding support from the fashion and art industries—having discussions with these notable individuals about their career and any successful support they did receive may lead to creating programs to support Black creatives. Those same conversations could also direct organizations to conduct sponsored seminars or workshops led by notable Black creatives to educate others about their trajectory, or creative process, which could help other Black creatives develop their blueprint for individual advancement.
Action 7: Support profit and non-profit exhibition and programming initiatives that promote, celebrate, or inspire Black creatives (i.e., museum exhibitions, online and social media programs, retail buying, etc.).
Exhibitions have become transparent ways to recognize and explore figures in the history of fashion and art. Funding more exhibition and programming initiatives that show the impact of Blackness and celebrate Black creatives reshapes recorded history. Elizabeth Way and Ariele Elia curated the 2016-17 "Black Fashion Designers" exhibition at the Museum at FIT, analyzing the dynamism of many Black designers across time. That exhibition made Black creatives and designers feel heard. I was humbled when Curator of Contemporary Design, Alexandra Cunningham Cameron, asked me to help her curate the "Willi Smith: Street Couture" exhibition at Cooper Hewitt, Smithsonian Design Museum, shedding light on the most successful Black designer in the 20th century. Funding art and fashion exhibitions that explore Black culture through Black voices, curated by or with the assistance of Black academics and curators, can educate and inspire hope and imaginativeness within burgeoning or established Black creatives. Social media and online platforms also open innovative ways to celebrate the work of Black creatives. In the fashion business, there are numerous products created by Black creatives, from clothing to beauty, already available to promote on prominent selling platforms. Modeling and artist agencies should take more initiative to increase their rosters with Black models and photographers, advocating for Black talent to receive consistent work. Helping Black creatives book jobs expands their notoriety and the potential of receiving more considerable financial backing.
It took 400 years of systemic oppression and racism to get to the moment we are living in, and it is going to take many generations of innovative ideas, which must include the voices of Black creatives, before we see the light at the end of the tunnel. The fashion and art industries at large must stay vigilant and make continuous valiant efforts to rectify the system that historically limited the careers of a plethora of Black creatives. Many in the fashion and art industries are currently apologizing for neglecting the voices of Black creatives, but actions in the long term speak louder than words.