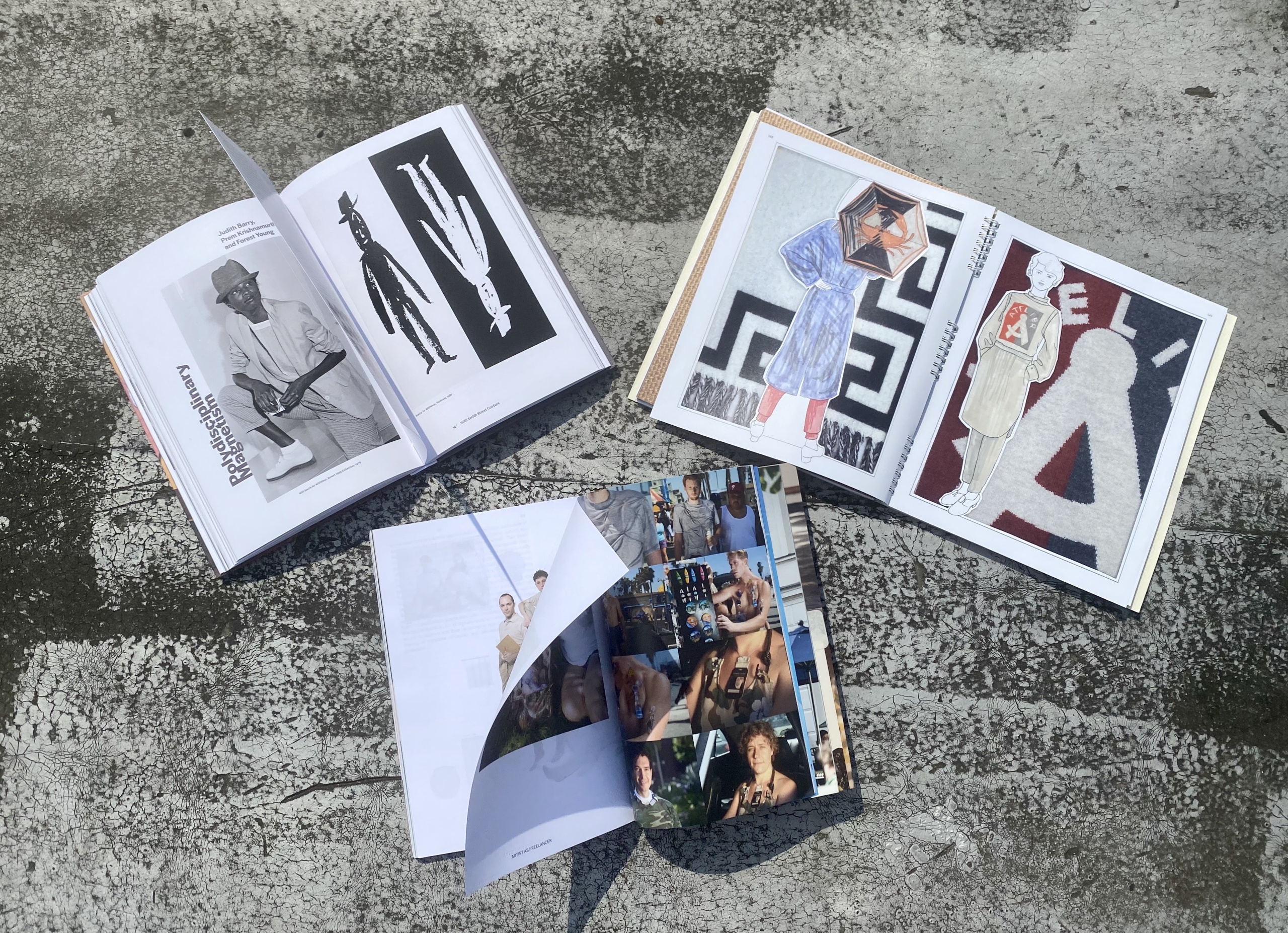 For the fashion conscious If Dad has always been a style inspiration then maybe it's time to return the favor, as you won't be returning that shirt you borrowed. Finders keepers.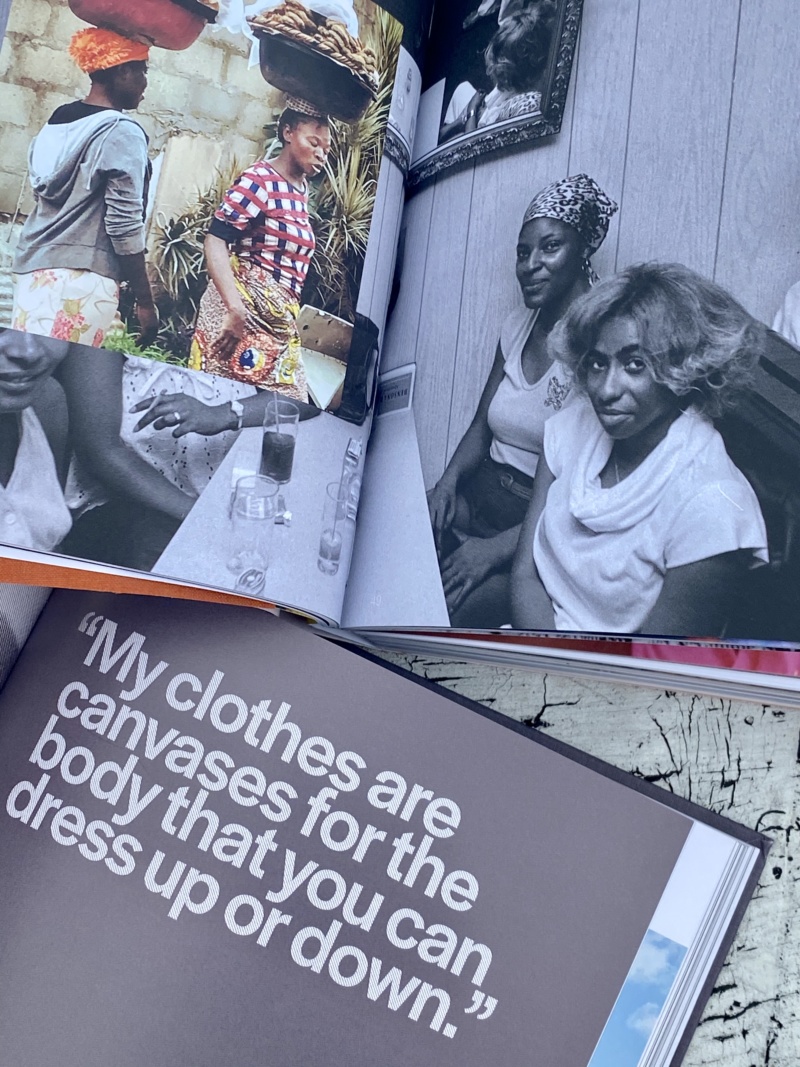 Our first recommendation is Rizzoli's Willi Smith: Street Couture monograph edited by Cooper Hewitt's Alexandra Cunningham Cameron in conjunction with the museum's current retrospective on the late American fashion designer. As ubiquitous as Calvin Klein and Ralph Lauren in the 1980s, Smith was an industry golden child cutdown in his prime by the AIDs crisis. During his brief but incredibly powerful tenure, Smith piloted a new vision for ready-to-wear, one that prioritized making itself available to all. For example, Smith made his patterns accessible for anyone to mock-up themselves, at home, if they couldn't buy his garments off the rack. In his own words, "If I don't see my clothes on the street, I know I've done something wrong." This book is a joy to read and full of imagery and details that are not easily sourced online.
The same could be said of our next selection: contributor Jeppe Ugelvig's Fashion Work, which tells the history of four brands (Bernadette Corporation, Susan Cianciolo's Run, DIS and Bless) that walked the line between fashion and art to explore alternative modes of distribution, design and representation. It is a compendium that allows for a more academic look at a chapter of fashion history we are now only just beginning to digest.
A compliment to Ugelvig's monograph comes with the printing of Atelier E.B's Passer-By catalogue, published with Lafayette Anticipations in concurrence with their exhibition. Helmed by designer Beca Lipscombe and Lucy McKenzie, Atelier E.B is an ongoing project that looks at one of fashion's most overlooked facets—methods of display and mannequins—and how these sets often further problematize and amplify the issues embedded within the industry. The soft spiral-bound book resembles a fabric swatch or look book but is filled with photographs of their most recent shows and collaborations, alongside first-person texts.
Fashion designer and curator Duro Olowu is a man of many hats—all of which are on view in his new catalogue, Seeing, published with MCA Chicago and curator Naomi Beckwith on the occasion of his show of the same name. The exhibition and book, which gather works from public and private collections all over Chicago, paint a picture of the city's avant-garde history and where the momentum is headed. The thick volume, stacked with images and essays from his eclectic circle, acts like a three-dimensional mood board—setting the scene for a new era.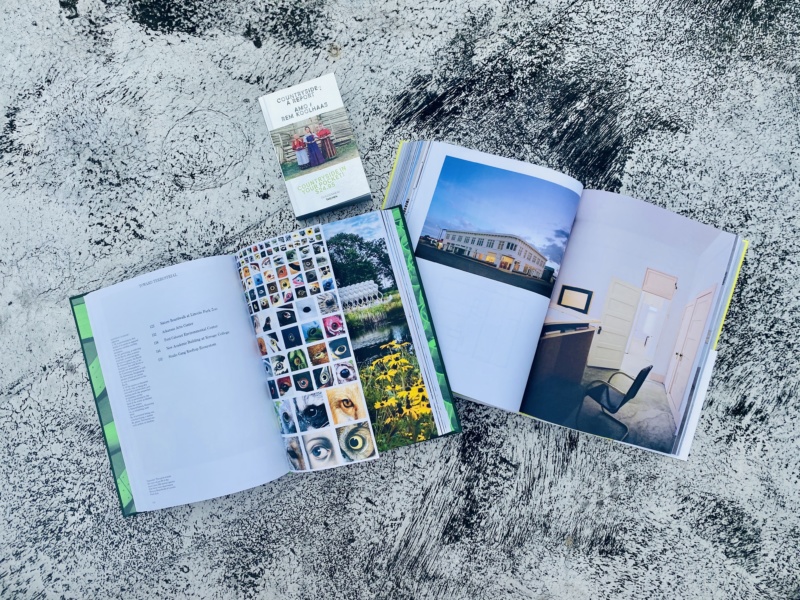 For the builder He's a spatial thinker, he cares about urban planning, he falls in and out of love with SimCity. Maybe he'd like something in space?
He could do worse than the Judd Foundation's new behemoth: Donald Judd Spaces. Delivered in an acid green sheath, this photo-driven volume operates as a direct foil to the text-only Donald Judd Writings book, detailing the extensive and critical paper trail left by the late conceptual iconoclast. Arriving just in time for Judd's MoMA retrospective, whose anticipated run has been curtailed by COVID, Donald Judd Spaces opens up an escape hatch to the considered environments of an artist consumed by the power of context and its relationship to architecture, built and found. And while you're at it, why not include a copy of MoMA's new Judd catalogue, which provides a concise career overview from his early paintings to the legacy of his furniture. It's the perfect way to bring him up to speed on 'why Marfa,' since you won't be able to promise him a weekend walkthrough.
Architect Rem Koolhaas has left an indelible mark on the city, not only through seminal projects like SoHo's Prada boutique but through texts like Delirious New York (1978). This winter, Koolhaas returned to the Big Apple with a question mark in the form of his recent Guggenheim show, "The Countryside," which offered what the curator referred to as a "pointillism" image of contemporary rural life and its rapid changes. The accompanying reader is a pocket-size condensation of the essayistic exhibition, which provokes the paradoxes and issues surrounding our fractured relationship to the land in the era of "Smart City." Playfully piecemeal, he can read this one anywhere.
Sometimes the language used to describe architecture can feel purposefully esoteric—a tactic for gatekeeping. Studio Gang's new monograph, Architecture, models how firms can break this boundary with a legible catalogue that strings together the important milestones without leaving anyone behind.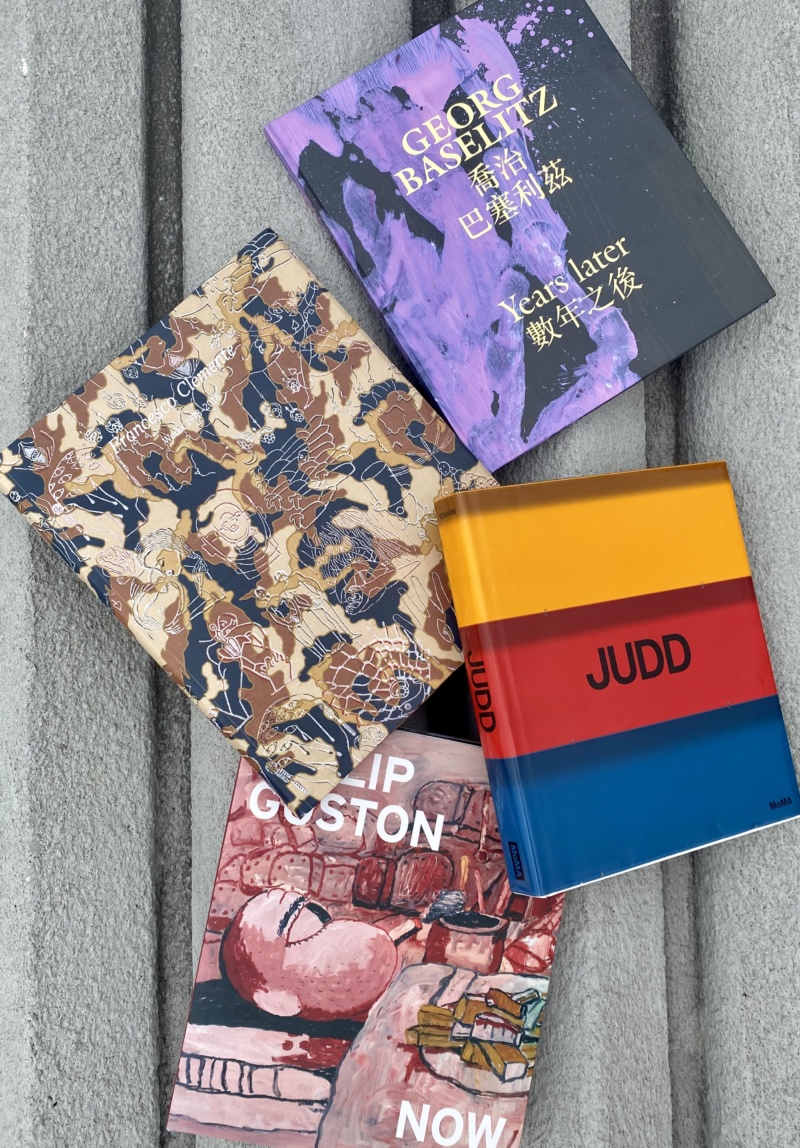 For the art omnivore As museums and galleries stand on indefinite pause due to COVID, exhibition catalogues feel more precious than ever. If he's a regular onlooker, we recommend passing him some new titles to leaf through.
For fans of the classics, this spring provided a bounty of titles investigating new excrescences from well-trodden careers including Years Later, a slim volume on recent works by Georg Baselitz, timed to his Hong Kong painting show at Gagosian. This book dedicates itself to closely analyzing a handful of recent works, providing in-depth information on the process.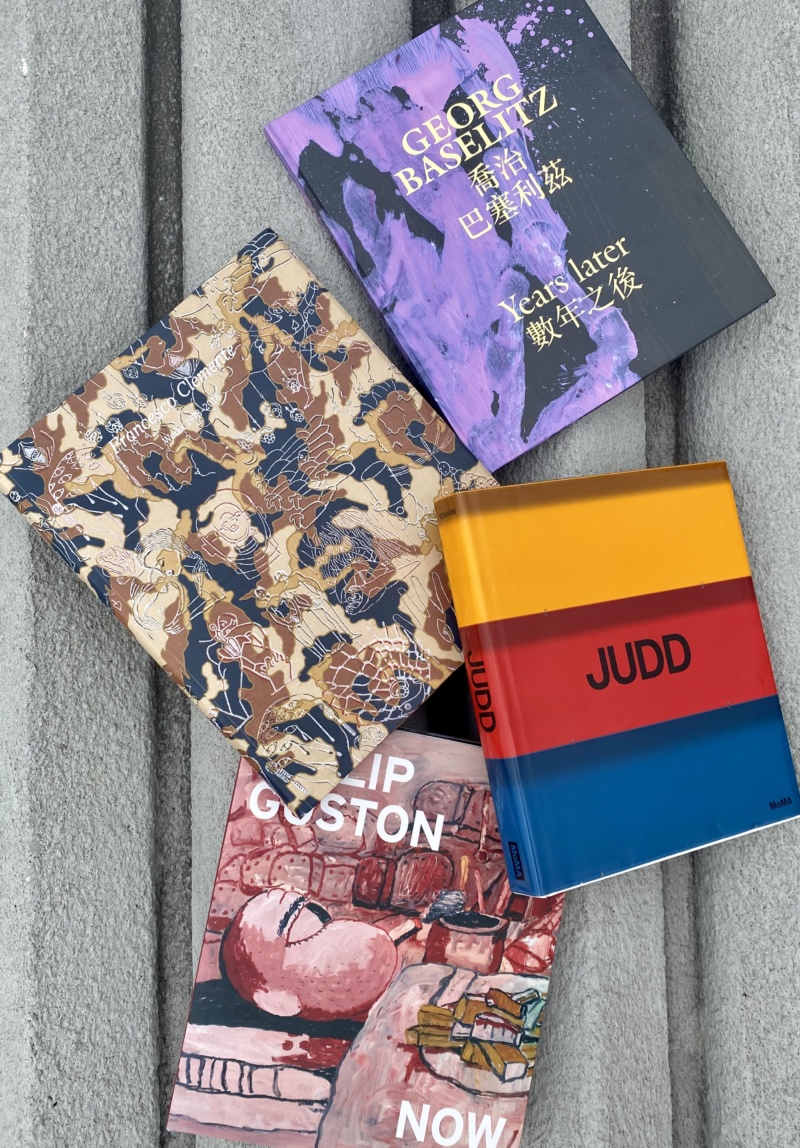 Francesco Clemente's, Works 1978-2018, arrives to lick the wounds of those art world insiders who generally spend Mother's Day at the Brant Foundation for the Connecticut space's biannual exhibition. This catalogue details Clemente's 2018 show in vivid color, capturing a mini retrospective that paid homage to the tangles of the artist's multifaceted output.
And then there's Philip Guston Now, a satisfying compilation of the late painter's best-known work, as well as some surprises. Assembled for his new traveling retrospective at the National Gallery of Art, this catalogue could function either as an introduction or a point of reentry, giving those with varying experiences with Guston's work a chance to deepen what they know.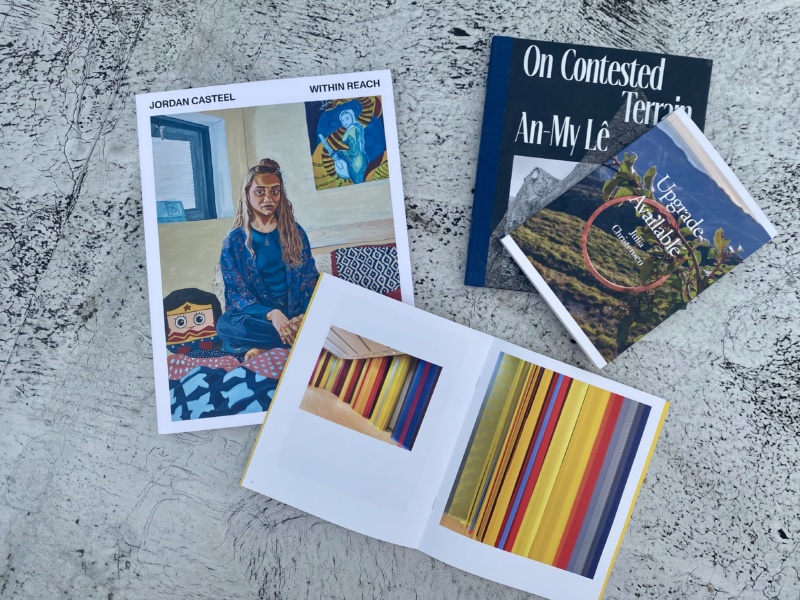 Eva LeWitt's Untitled (Mesh A-J), published on the occasion of her Aldrich Contemporary Art Museum solo show, arrives as a matted zine that brings to mind the blue books of elementary school tests. The inside offers a peek into the art world legacy's primary colored sculptures, which respond to the spaces in which they are installed.
A more robust softcover, An-My Le: On Contested Terrain, digs into a different kind of zone: specifically, that of conflict and war. The Vietnamese-American's photographs don't capture combatants in action, but rather the aftermath of violence that remains as a scar on the topography. Published to correspond with Le's first retrospective, hosted by the Carnegie Museum of Art in Pittsburgh, the book showcases the impact of a career dedicated to unpacking, digesting and educating.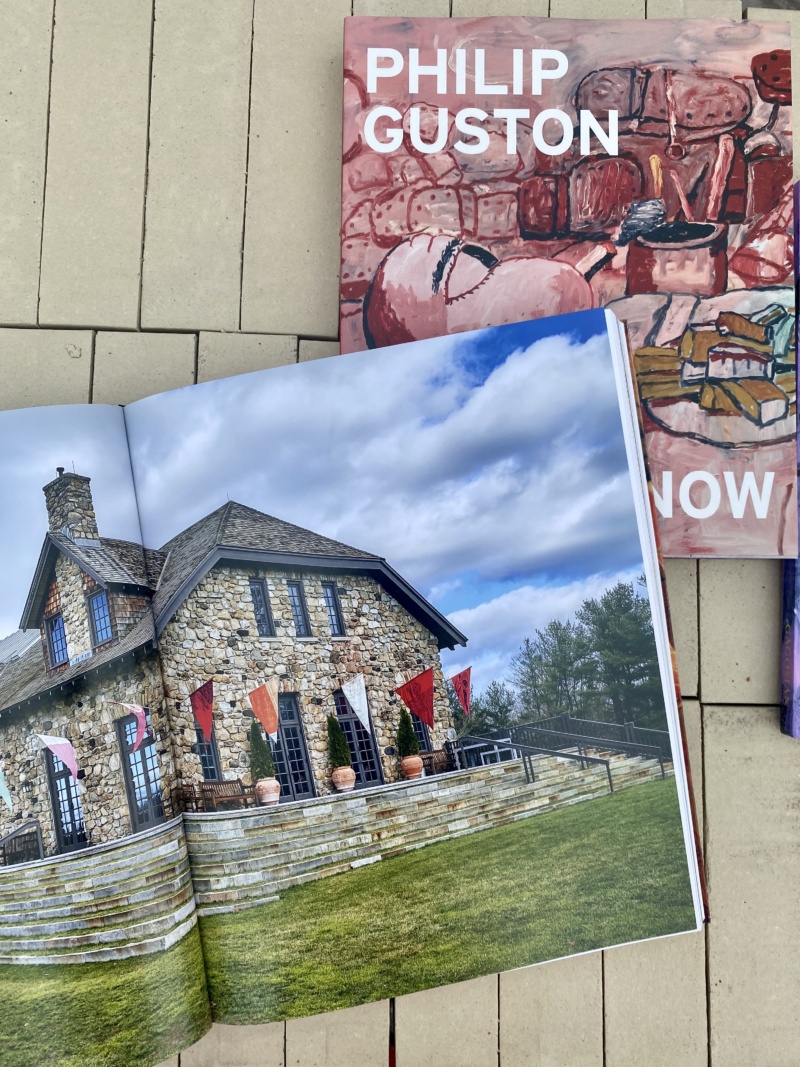 Jordan Casteel's Within Reach also packs a powerful punch into a soft shell. This floppy catalogue is an encyclopedia on the rising figurative painter's work to date. For those who are unfamiliar, Casteel's portraits arrive as a kind of valentine to the city and the people who call it home. Captured candidly, the sitters bring back the magic of casual connections in vivid color.
If he's a sometimes luddite, let him find solace in artist Julia Christensen's Upgrade Available, a new output from Dancing Foxes Press. The book calls into question our eagerness to constantly update our personal technology and how this thirst is interfering with our relationship to time. It's charming and eerie.
None of the Above If none of these books sound like him, may we recommend some alternate approaches: take Cassandra Press, whose membership begins at $25 per month on Patreon. Run by artist Kandis Williams and philosopher Taylor Doran, this independent outfit is producing some of the most thought-provoking Black scholarship of the moment. Outfit him with the best.
Or what about a subscription to Cultured? That way, he can do his own research next time.