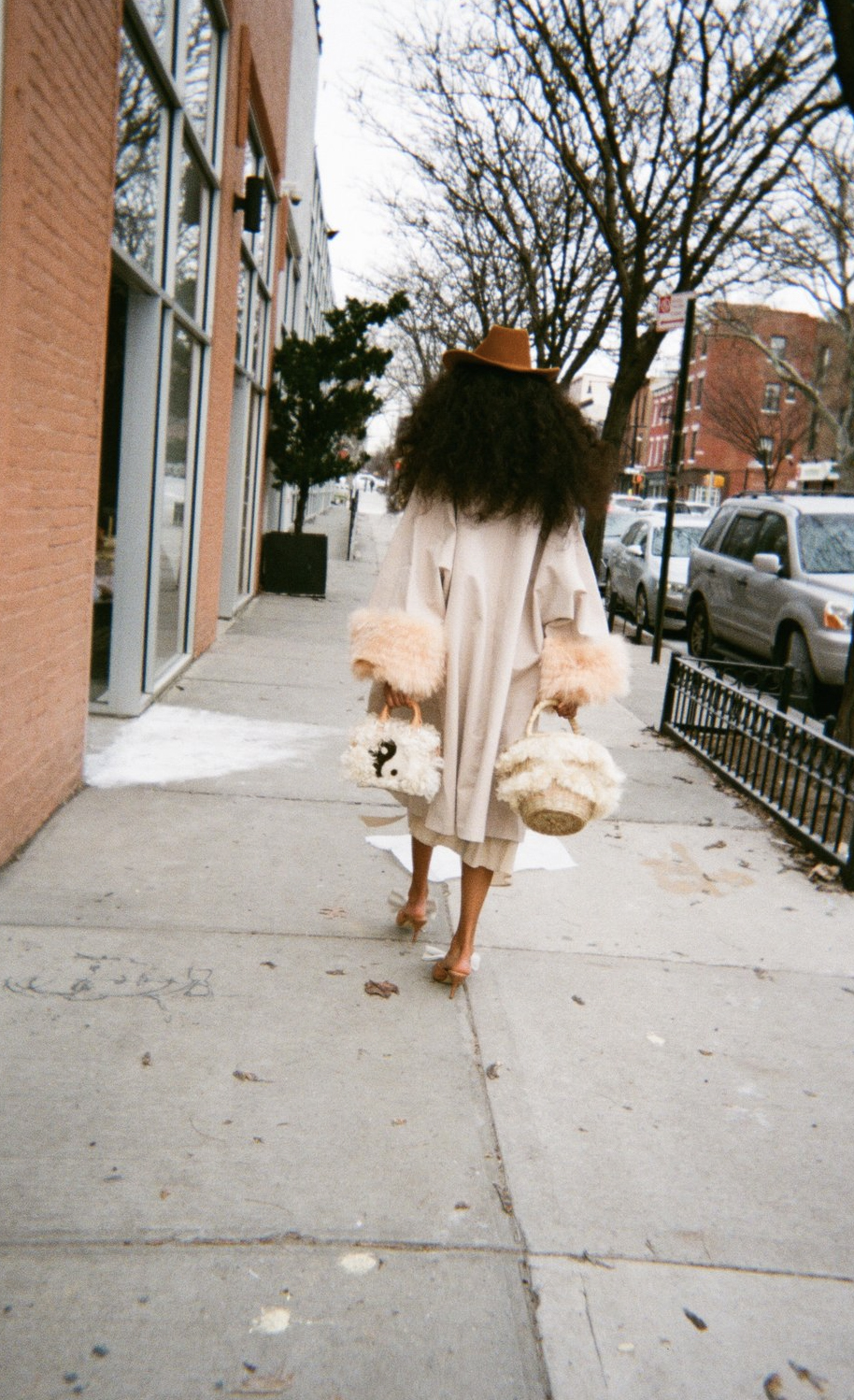 Designer and activist Aurora James has come up with a plan to urge retailers to put their money where their mouth is. Amongst widespread proclamations of support of the Black Lives Matter movement on social media, the Brooklyn-based founder of footwear and accessory label Brother Vellies is asking for tangible actions to be taken. This week, she introduced 15 Percent Pledge, a new nonprofit organization calling on major retailers to pledge 15% of their shelf space (both virtually and physically) to Black-owned businesses. The request is significant, simple, and in James' characteristic style, direct: Black people account for 15% of the population in the United States. The marketplace should reflect that balance.
"As a business owner during this pandemic, I am especially torn up by how much Black businesses are suffering," James relayed to Cultured in a statement via email. "I believe this pledge is one way major retailers can work on beginning to take steps towards financial equality. Black people spend trillions of dollars in this country every year, yet represent an insignificant fraction of how these companies allocate their purchasing power," she continued. "Many Black people choose to spend money with these businesses, their stores are set up in our communities, and their sponsored posts are targeted to us. If they value our money, then value us as well and show us that we are represented."
The 15 Percent Pledge has created a petition to help garner grassroots support and capture the attention of brands with the buying power to make a real difference. James has identified some of her goals, including Net-A-Porter, Target, Sephora and Whole Foods, among others.
"The first step is taking stock of where you are at," she wrote on her personal Instagram. She also offered that those who have been asking her how to help can do so by calculating how many Black-owned businesses a retailer has on their brand list. The numbers don't lie and bring James's central point into stark relief.
For example, one of her followers counted the fashion labels featured on Gwyneth Paltrow's Goop e-commerce site and discovered that none of the 120 brands were Black-owned. Indeed, after taking stock of the additional 150 beauty brands Goop also currently sells, I myself could only find one example of a Black-owned business: Nyakio, by Nyakio Kamoche Grieco. It's surprising in a space where Black women entrepreneurs are flourishing, from Kristen Noel Crawley's KNC Beauty lip products to Nancy Twine's Briogeo haircare, both of which meet the Goop clean beauty edict.
Meanwhile, other companies are listening to the conversation James has sparked. Heyday, a chain of skincare boutiques and facial services, announced they will commit to the 15% pledge beginning this summer, according to co-founder Michael Pollak.
While I don't doubt that retailers seek to carry products that appeal to their respective communities, and are aware that their customer-bases are diverse, James's efforts have highlighted an industry-wide disparity (or, at best, a startling obliviousness) that is impossible to excuse. Let's get counting, shall we?