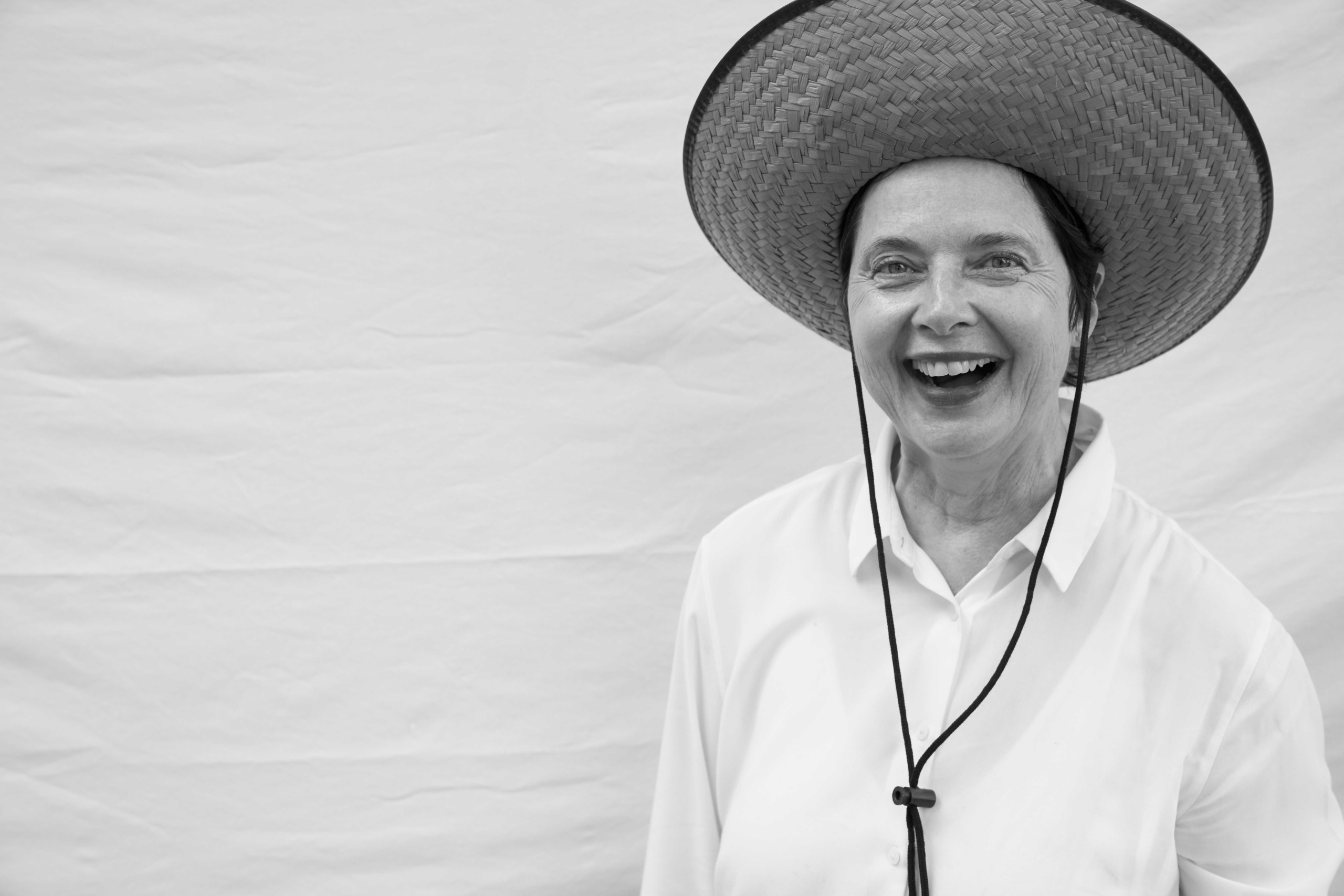 When Isabella Rossellini began making her Green Porno short films on animal reproduction in the 2000s, she remembers a friend remarking: "Only a 50-year-old woman could do that." "I was very surprised by the comment. What do you mean by that?" Rossellini recalls, speaking to me on the phone from Sundance, where she sat on this year's US dramatic jury. "Women acquire an incredible freedom," she goes on to explain of her experience with aging. "As you become older, you really do more of what you like and what is interesting."
Rossellini finds animals especially interesting, specifically their behavior. While she first became known for idiosyncratic yet iconic roles in cult films such as Blue Velvet (1986) and Death Becomes Her (1992), the actress and model has spent the last two decades creating her own films and performances, all of which involve studying why animals act the way they do. This year she finished a West Coast tour of her "Link Link Circus"—a "theatrical lecture" delivered like a one-woman show in which she takes audiences through the burgeoning field of animal behavior. The show includes Rossellini's comic films, home movies and animation, while she also plays thinkers such as Darwin and Aristotle, assisted by her dog, Pan.
Rossellini, of course, comes from a long line of storytellers; she is the daughter of actress Ingrid Bergman and filmmaker Roberto Rossellini, both legendary. But her love of animals also began as a child: "It really started when I was a little girl, saying, 'I think my dog has emotions, I think my dog is understanding my feelings.' And being told, 'Are you kidding?'"
It took some time for Rossellini to get back to that early passion. She is quick to bring up that, after a robust career in the 1980s and '90s, she didn't work much between the ages of 45 and 60, which she mentions often in interviews is a difficult age for women actors. Then she attended a lecture by Temple Grandin, the famed animal scientist, and decided to pursue a degree in animal behavior and conservation. The film work started to return—in part because she generated it herself.
Rossellini is careful about words—almost scientifically precise. When I observe that she has more power and control over her career now, she notes: "There is more power and control, but that's not the reason I wanted to do it. I'm not a director and a writer because I want to have power." As an actor working for a director, "it's a wonderful trip that you take into that person's mind," she explains. "Once you become the director of your own thing, you take a trip into your own mind."
She says she'd like to learn more about birds; she currently owns and operates a small farm on Long Island and published an illustrated book titled My Chickens and I in 2018. "I was always attracted by exotic animals, like elephants and whales, but you never see them," she says. "Now I have a farm that's full of turkeys and chickens, so I'll study them!"
With her demand as a performer increasing once again, she has less time for academia. "All of a sudden, a lot of work is back and it's very difficult to study," she says. "But anything can happen! I'd like to continue to know."