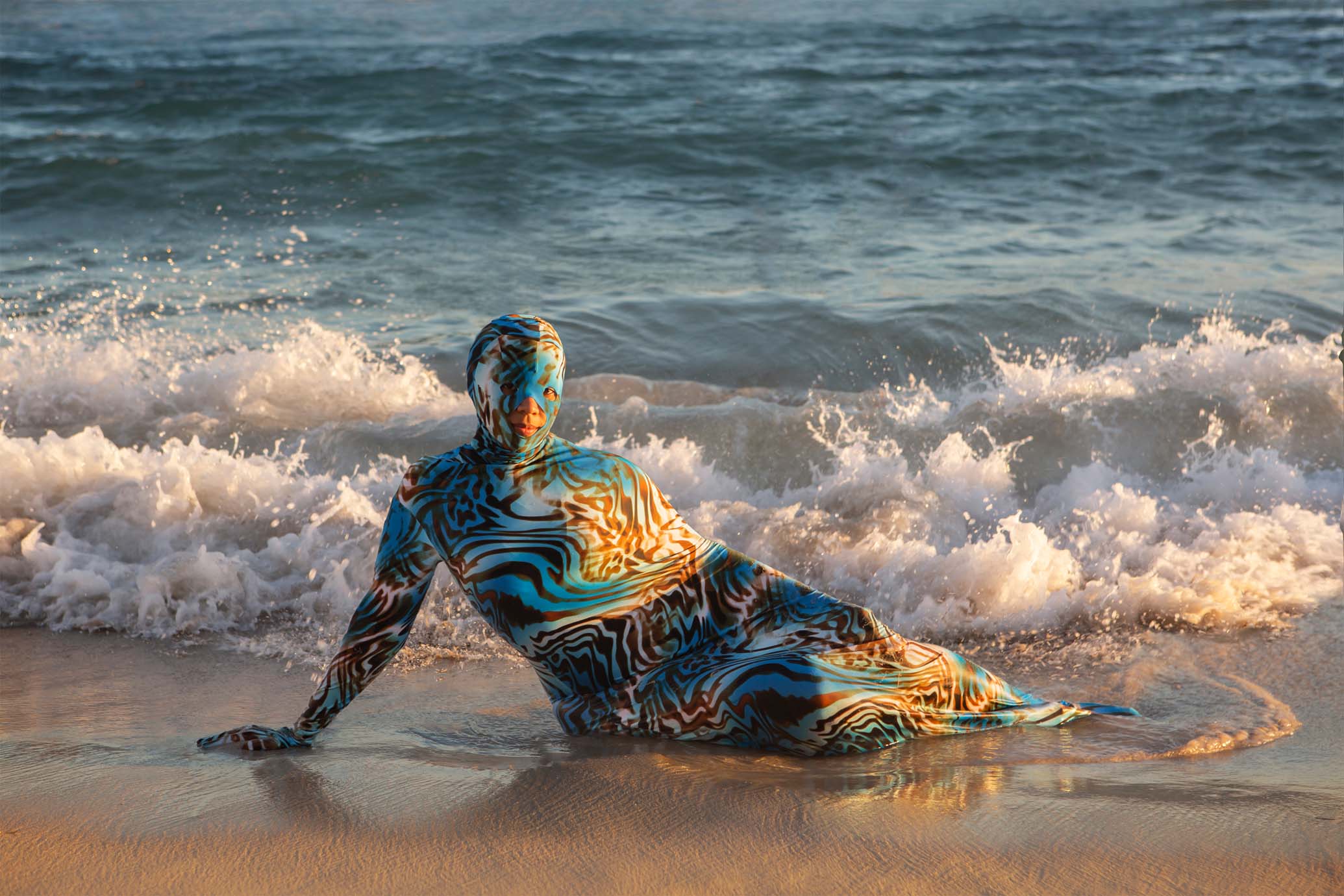 It's the day after the preview benefit for the Art Show, the unofficial kickoff for Armory week—a series of high-profile, annual art fairs that seize Manhattan the first week of March—but selling art couldn't be farther from Michi Jigarjian's mind. The president of Baxter St at the Camera Club of New York (colloquially, Baxter St at CCNY, formerly, "the Camera Club"), Jigarjian describes the institution she's helmed since 2011 under no uncertain terms. "We act as an incubator for lens-based artists," she says. "Our mission is to support artists to make the work that matters most to them outside of the commercial realm. And we believe that we're able to make a more diverse, inclusive visual culture because of that."
To that end, Baxter St—founded in 1884 and originally located in Midtown—holds a deep record of nurturing artists at pivotal stages in their careers. Historically, the club was a forum for artists to push the technical bounds of photography while also stoking public perception that the medium is on par with more established fine arts like painting and sculpture. Early members include modernist pioneers Alfred Stieglitz (responsible for the Camera Club's formation) and Paul Strand (most famous for his iconic Wall Street image); in 1949, Richard Avedon gave a critical lecture at the Camera Club on fashion photography, a genre then firmly relegated to second tier status. Today, the nonprofit spans two intimate locations on the edge of Chinatown, presenting four solo shows of its Workspace Residency Program (whose participants must live in New York City) and three guest-curated exhibitions of underexposed artists each year. The work may be purchased, so long as the artist feels the piece is ready.
Container #6 Jigarjian, who began as a CCNY intern while a Bard Advanced Photographic Studies MFA candidate, adds emphatically that "community is her medium." Indeed, the Camera Club legacy of creative collegiality radiates from both gallery spaces, with an outdoor area and on-site coffee shop specifically for members to socialize; Baxter St still very much feels an up-and-coming cooperative and is funded mostly through grants, including those of the Jerome Foundation.
But Jigarjian has also pressed the club to define the future, just as its artists and exhibitions continue to reframe the art form. Twenty-first century lens-based artwork can be photo-sculptural, such as in "The Unknown One," the current exhibition by 2019 Workspace Resident Jasmine Murrell during my visit, whose wall-mounted sculptures layer photographs of the female body with materials like wood and fabric. In Baxter St's upcoming show, curated by Corrine Y. Gordan—"I'm here to entertain you, but only for my shift"—Dominican artist Joiri Minaya photographs women in bodysuits printed to mimic tropical flora and posed among natural environs. Far from the clamor of the gallery district and the art fair frenzy, these emerging voices amplify the infinite possibilities of art's most modern medium.