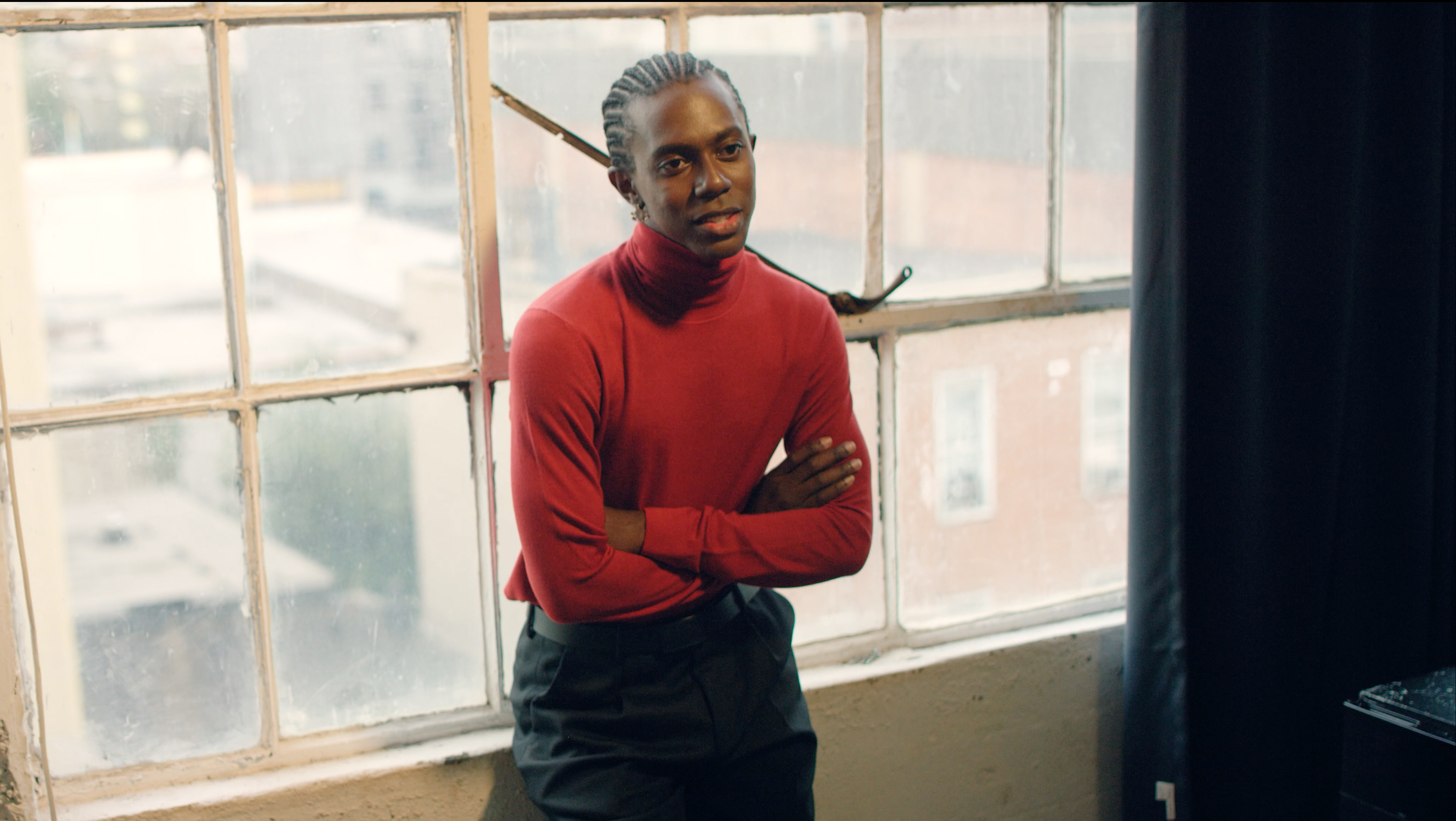 Adomako Aman—photographer, filmmaker, Manhattan native—has, like the rest of us, always loved Sade. His parents played her records throughout his childhood; when Aman got older, he listened to her in college, privately singing along to her ballads and building memories around her voice. To describe her influence, he says, "Sade's music is the roots of me."
Last summer, Aman decided to properly pay homage to his idol, plotting a shot-for-shot take on the original 1985
"The Sweetest Taboo"
video, complete with realistic lip-syncing—and with Aman himself playing the role of the lovelorn, flushed, dreamy Sade. "In the beginning, I only wanted to do a modern take of the music video," he explains, "but I then wanted to kick it up a notch and tell a visual story of queer lovers instead. It's important for me to always be consistent in my storytelling, as well to always be present as a queer black man."
Aman rounded up an intrepid cast—Garden of Surgery and John Calve stands in for Sade's band and saxophonist, DonChristian Jones for her love interest—and the result is a charming love letter, both to our goddess of song and to queer love itself.
"My team and I just really wanted to present something that both Sade and her band could be happy with when this project reaches her," Aman explains, "however that may happen." Here's hoping it does.
Additional credits: Directed by Adomako Aman. Assistant director: Sofija Maria Kulikauskas. Director of Photography & Editor: Nico Alvo. 1st AC: Nick Bartley. Gaffer: Tamir Kaywood. Photography: Alex Phillips. Hair: Ayeisha Henry. Makeup: Stephanie Vera-Tudela. Production assistant: Queen Makeba.