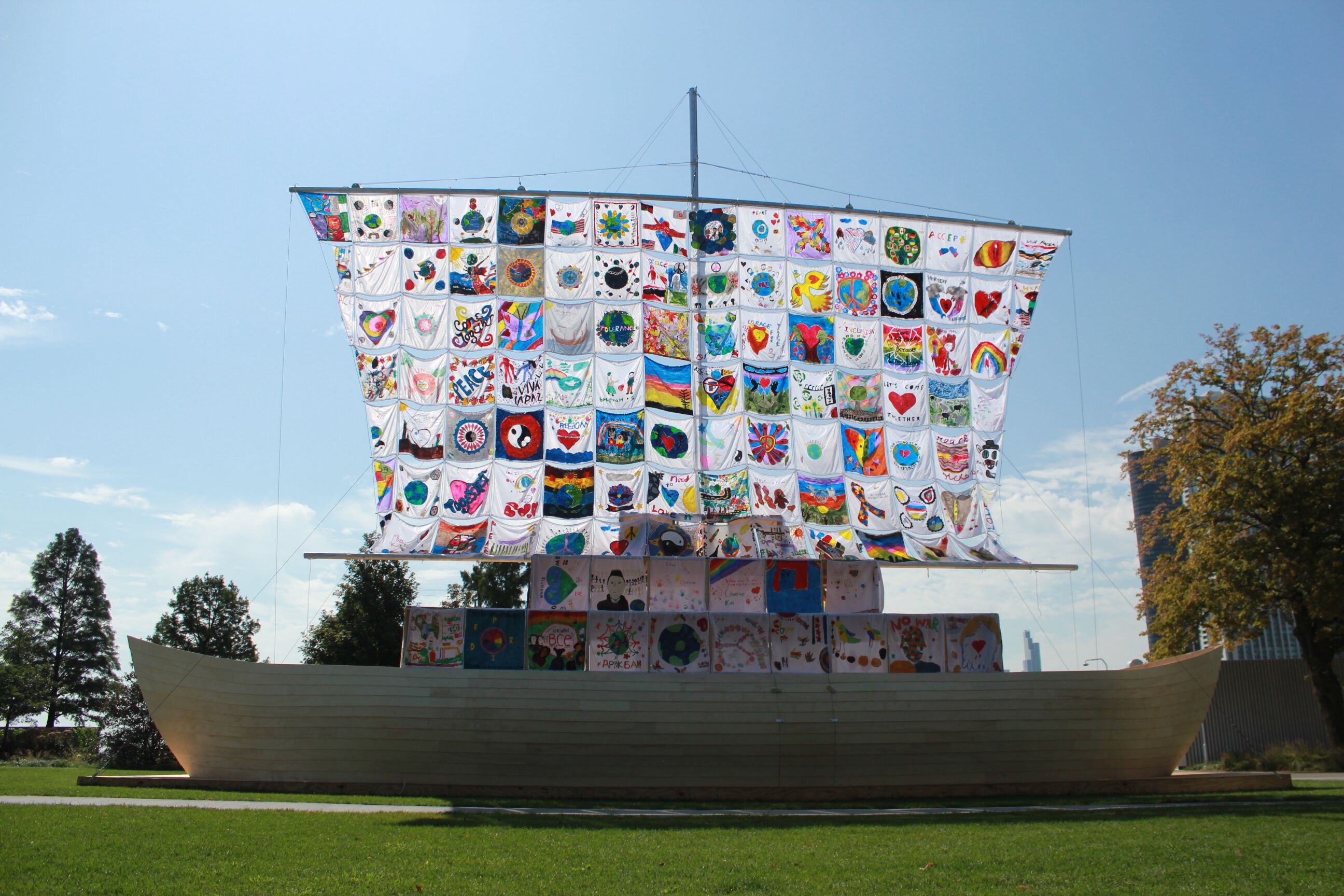 Ilya & Emilia Kabakov Foundation presents The Ship of Tolerance Now more than ever artists are making strong statements about the world's socio-political state. The Ilya & Emilia Kabakov Foundation is no different in presenting The Ship of Tolerance, a global public art project rooted in tolerance, open-mindedness and belonging. For this, a large-scale installation of a ship is on display in Polk Bros Park at the entrance to the Navy Pier. The ship's sail is embellished with the artwork of 139 children's drawings and its construction supported by local carpenters and shipbuilders. The project also includes lots more collaboration with Chicago schools, like students building a scale-model ship, or creating musical performances based around ideas of inclusion.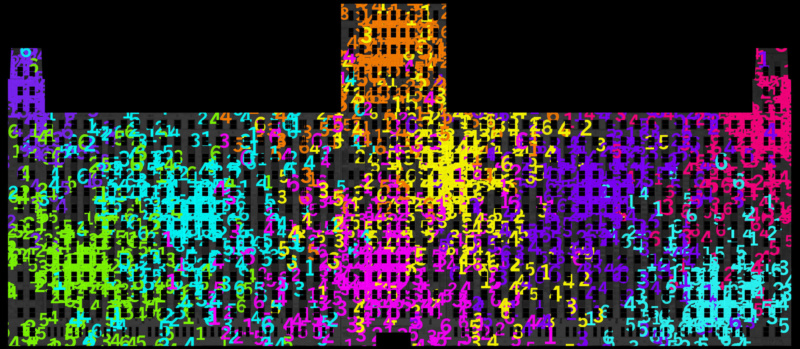 Art on theMART presents Charles Atlas Chicago has long been admired for its commitment to public art. Art on theMART, initiated by former mayor Rahm Emanuel, is the city's largest digital art project. Contemporary artworks are projected across Chicago landmark The Mart, which sits on the city's incredibly beautiful Riverwalk. It provides residents and visitors with fantastic artwork for two hours a night, ten months out of the year. During Art Week, Art on theMART presents a new commission by Charles Atlas comprised of one-minute abstract pieces featuring myriad quixotic shapes and colors.
CASE Art Fund presents Borderlines Inside the fair, CASE Art Fund presents an interactive photo exhibit addressing children's human rights. The exhibition invites the public to deconstruct a 6-foot wall made of flowers by donating $10 to remove a flower, which patrons get to keep. The goal is to give viewers an opportunity to show some compassion and attempt to tear down the wall every few hours. Proceeds will be donated to El Paso Matters, a digital news source that focuses on the El Paso border region, and there are photos of the Tornillo detention camp and video of a young family quietly walking in the desert towards border patrol on display in the booth.
Kasmin and The Peninsula Chicago Hotel presents REVERB The Peninsula Chicago hotel teamed up with New York gallery Kasmin to host REVERB, an exhibition of the work of James Nares, Iván Navarro and Naama Tsabar. Displayed in the hotel's public spaces is an exploration of movement, sound and electricity. The neon works, Impenetrable Room by Navarro in particular, draw the viewer deeper in; through the use of mirrors and glass, he creates a rabbit-hole rippling effect that entrances the viewer.