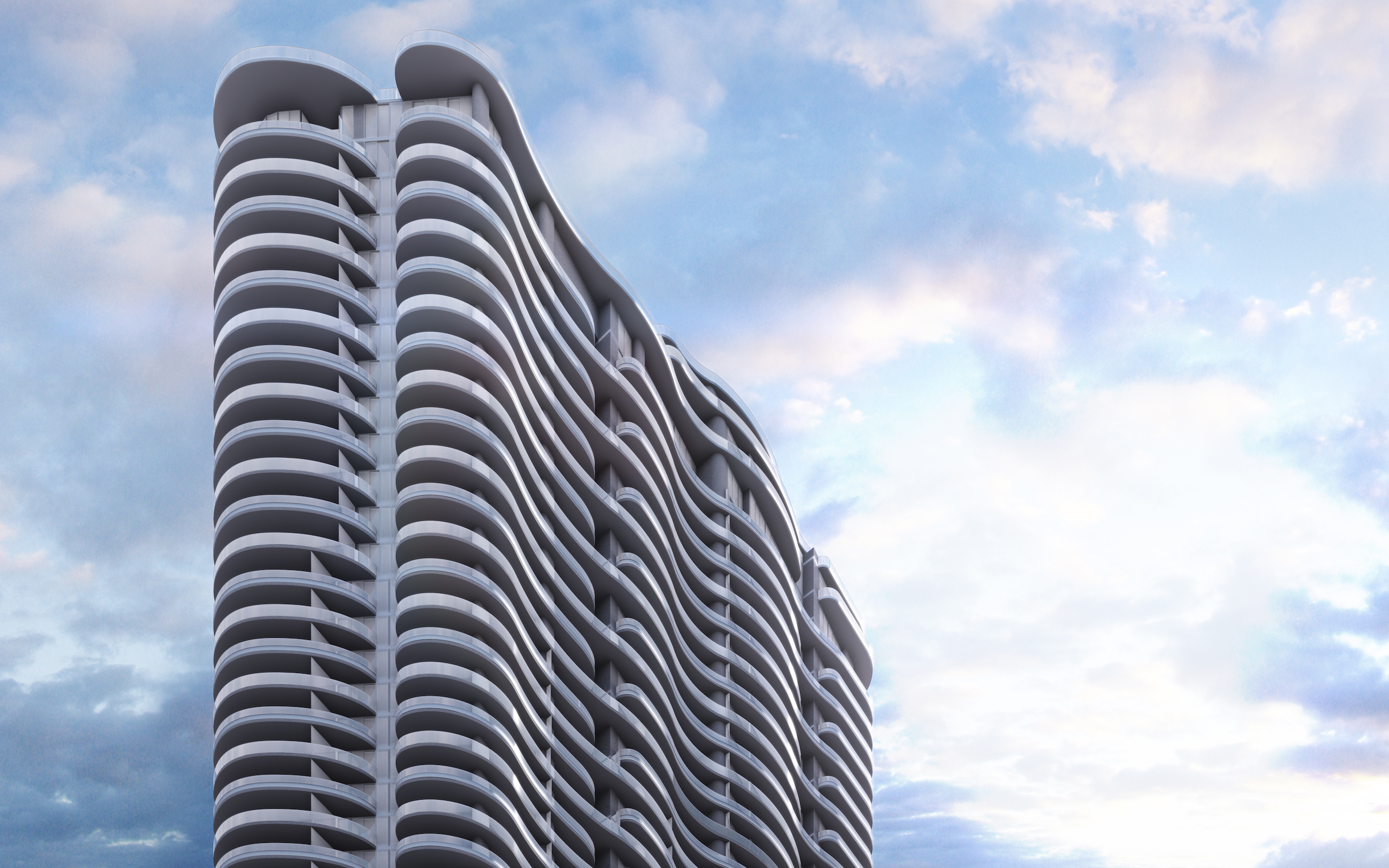 Today, Miami's skyline glitters with innovative and elegant architecture, and we have developer Ugo Colombo, founder of the CMC Group, and architect Luis Revuelta to thank for much of this. Their partnership began in the early 1990s, and they've since helped define Miami's downtown and Brickell areas with their shared vision. Colombo and Revuelta have worked together on multitudes of beautiful and modern buildings, from the Bristol Tower to their up-and-coming condominium, Brickell Flatiron—with interior architecture by Massimo Iosa Ghini—to be completed this summer.
You can see how well the pair works together: the building's sleek yet flowing exterior is mirrored perfectly by its slick inner design, a pinnacle of the duo's shared finesse. We sat down with them both to learn more about their latest venture.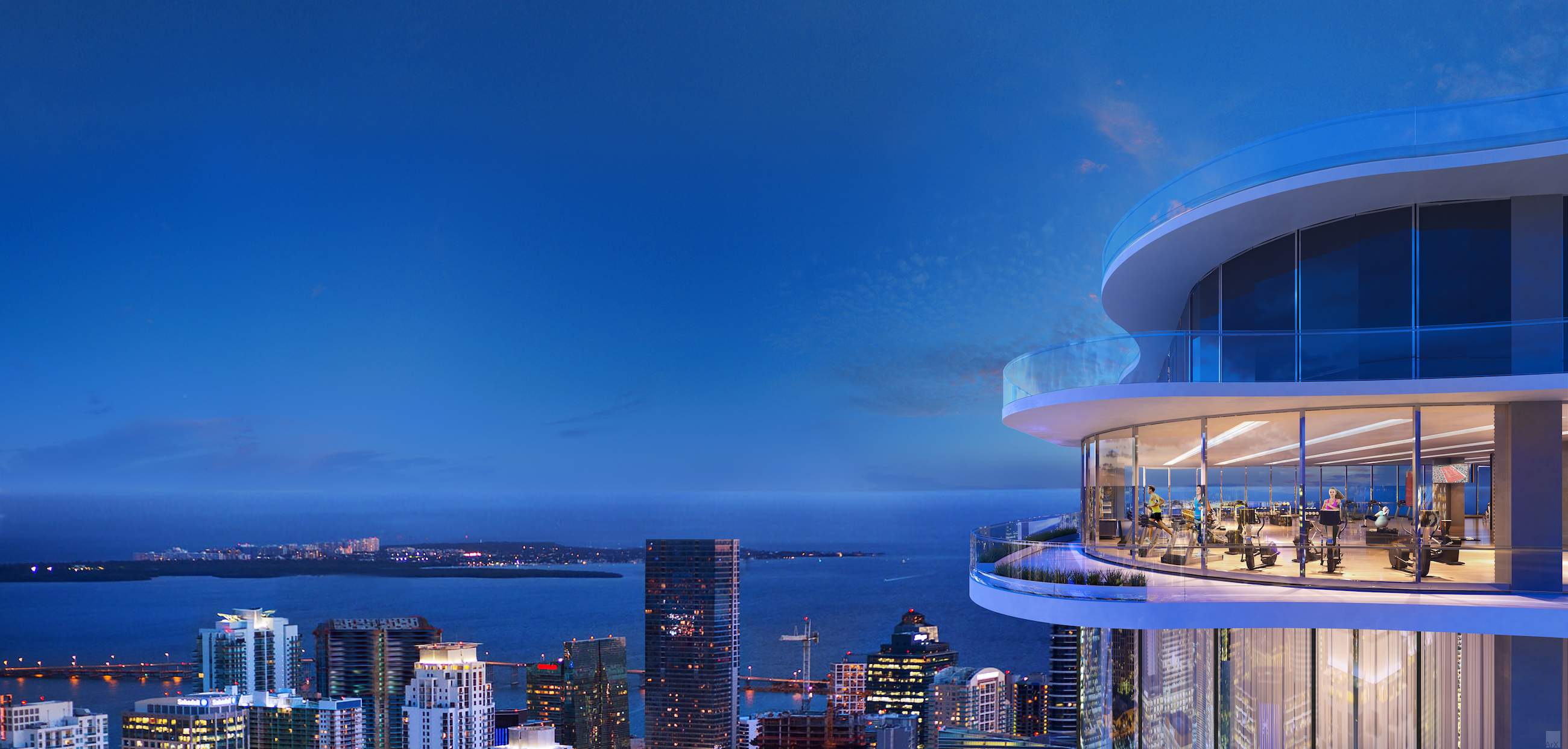 Lily Bradfield: You've inspired and shaped much of the architecture in the Downtown Miami and Brickell areas, ultimately transforming the Miami skyline. How did this partnership arise, and how has it changed over the years?
Luis Revuelta: The partnership started back in 1988, when Ugo Colombo came into the office requesting a proposal to design Bristol Tower. He wanted a building that set itself apart from all the existing buildings on Brickell Avenue. Since then, we've been collaborating on all of his major projects.
Over the years, the only change has been the purchase of different sites, in different locations. With each individual site, we have been able to produce buildings with different identities and different looks, strategically reacting to market conditions and demands—always maintaining a clean architecture with a sense of movement that sets itself apart from both our prior projects and other existing condominium buildings on the market.
LB: Ugo, you've thoughtfully said that a building is "lived from inside." How do you feel that is expressed in the Brickell Flatiron?
Ugo Colombo: When planning a project, we begin from the inside. We pay particularly close attention to detail, making sure the building allows for functional residential layouts. We build our projects with the end user's best interests at heart. Our goal is to design a home and an enjoyable living space. In order to really pay attention to what I'm doing, I need to work out a floor plan and personally look at what side each door swings and be happy with the column placement and how the whole building flows and functions. The standard has to be something that I would want to live in.
While there is no shortage of exteriorly impressive high-rise condos in Miami, few were built to actually function as primary residences. At Brickell Flatiron, we went through great lengths to deliver this deluxe quality of living—and most of our buyers made their purchase with the intent of living and enjoying their space, not just using it as an investment for a lucrative profit.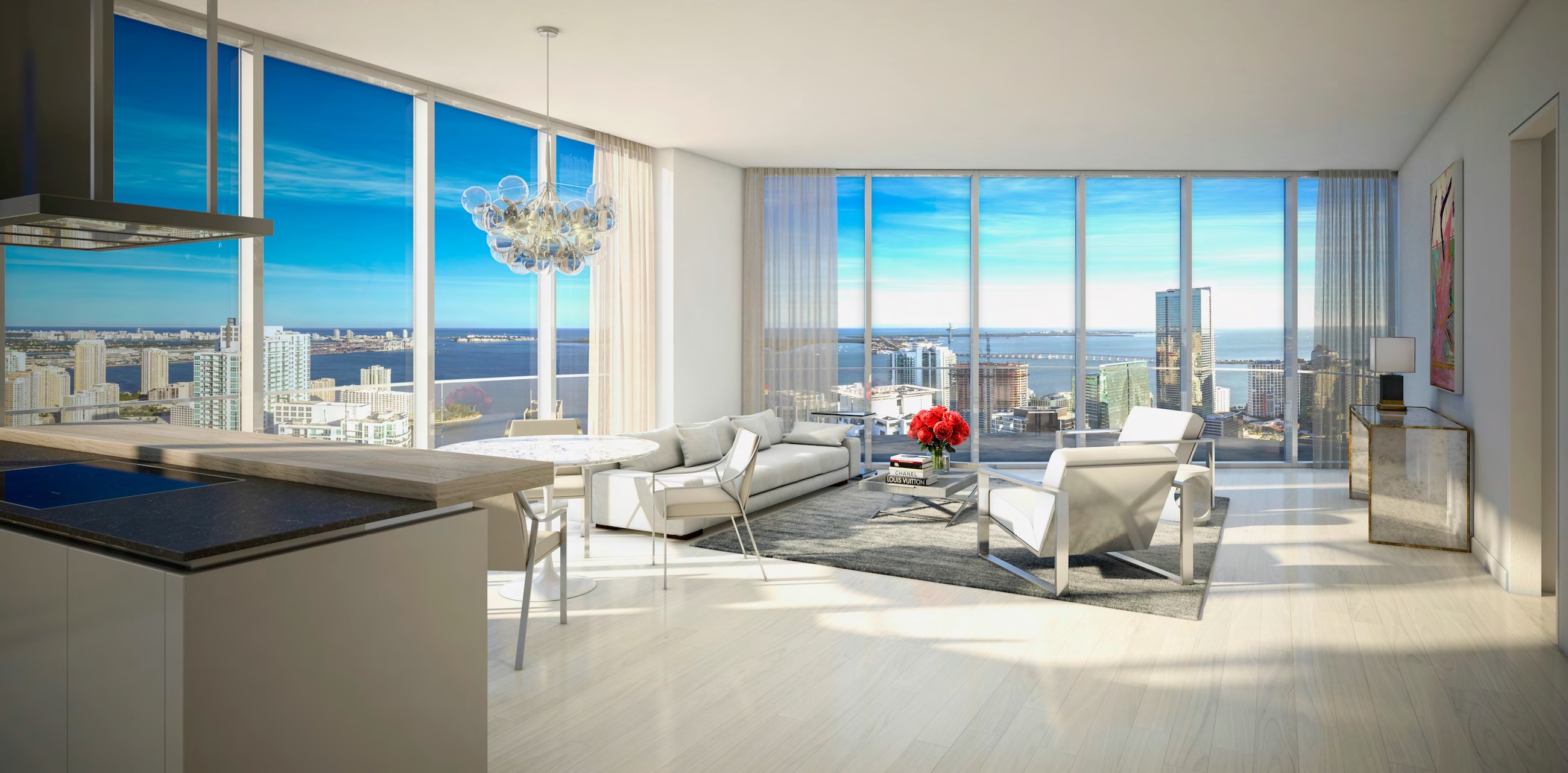 LB: Luis, you've said that the "kinetic feel" of the Brickell Flatiron will be one of its central elements, giving a sense of flow and movement to the building. What inspired this architectural design?
LR: I always strive to create in our buildings a sense of movement in an otherwise static, concrete object. In the case of the triangular site of the Brickell Flatiron, we were able to create—on the east side facing the bay—an intertwining geometric design of the balconies, symbolizing a wind-driven movement effect on the façade of the building—thus creating this "kinetic feel."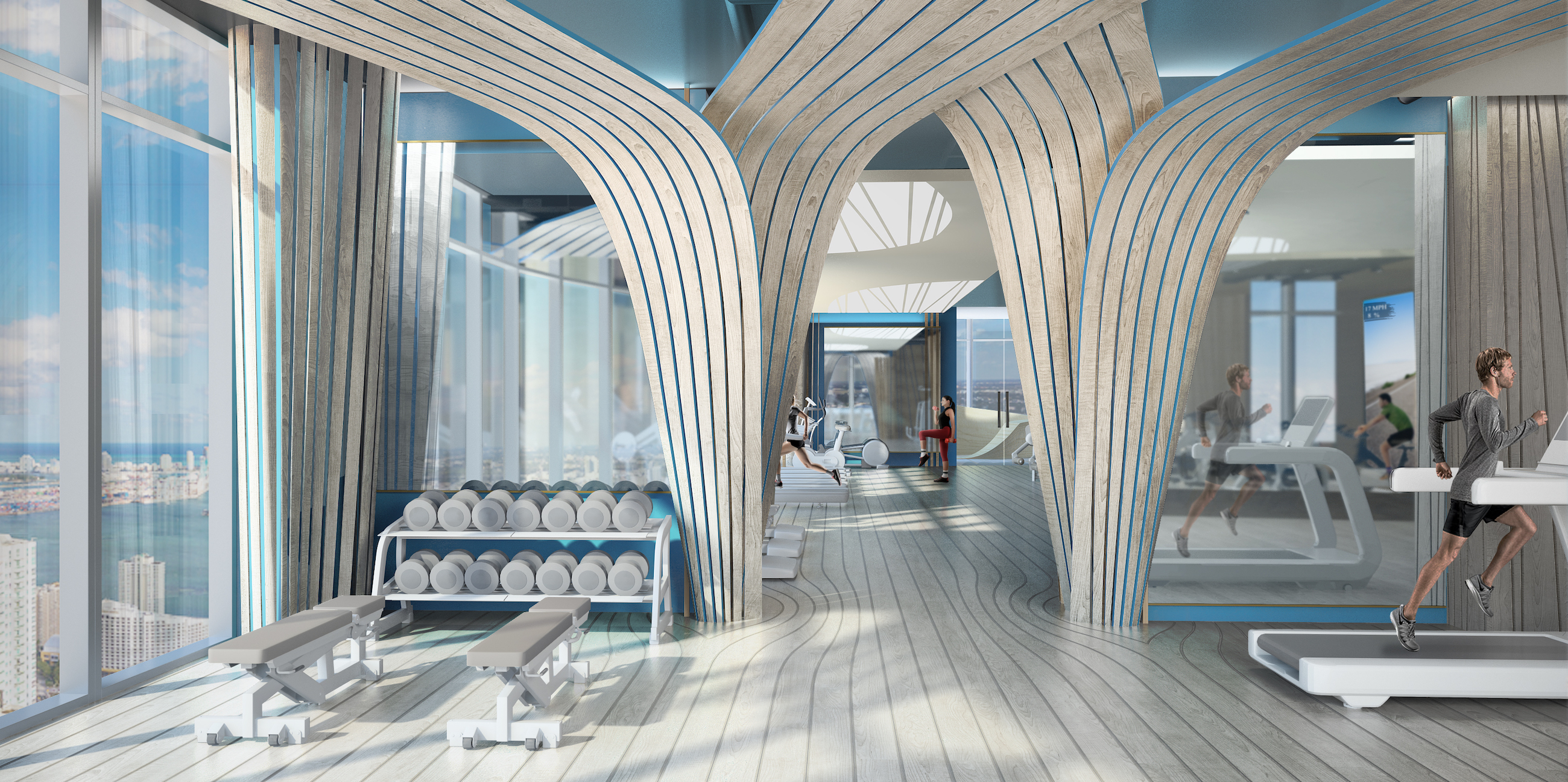 LB: Ugo, your development company, CMC Group, has been a leader in luxury development in the Brickell Financial District, starting with the Bristol Tower, which was designed by Revuelta in 1994. You've since further developed the neighborhood, now a hot commodity for those seeking property in Miami's urban hub. What initially spoke to you about the area?
UC: Our firm was investing and developing in Brickell when it was still an unproven market and most activity was on Miami Beach. We had a feeling that there was a market for premium product among buyers from around the world. It was a risk, but it has paid off and created a new luxury market. As Miami becomes increasingly urban and cosmopolitan, buyer preferences are shifting—today, luxury isn't necessarily synonymous with waterfront. There is a large segment of buyers who value convenience, access to retail and restaurants, walkability, proximity to transit. This is the new Miami.
LB: The Brickell Flatiron, a 736-foot-high building, will be the tallest condominium south of New York City. Luis, I'm interested in how designing a project of this size affects the process, and how previous works may have affected or prepared you for this one.
LR: The fact that the site is triangular and the building is extremely high created an interesting challenge to coordinate large sheer walls and columns with the structural engineer, all while maintaining a crisp architectural design and efficiently designed floor plates.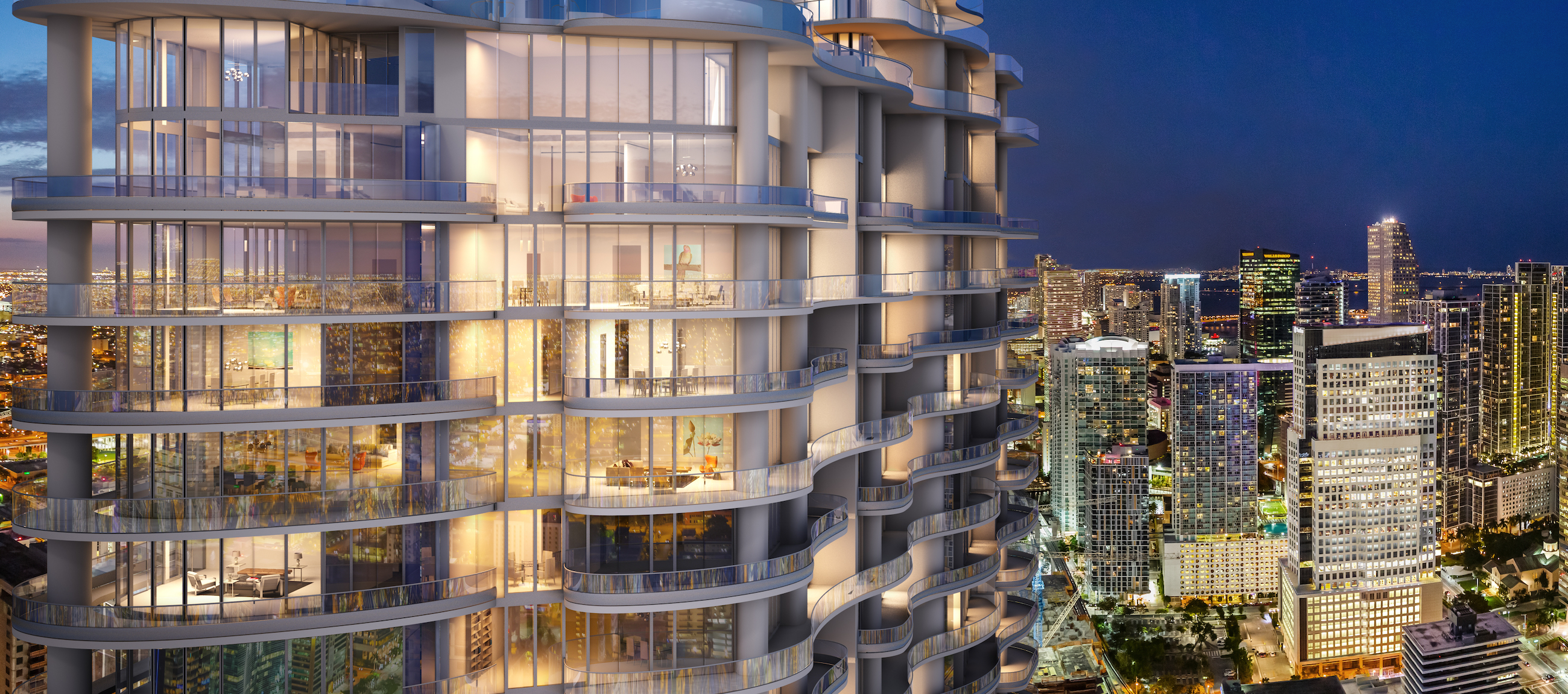 LB: The Brickell Flatiron has an elegantly modern exterior with an interior to match. The building is meticulously and cohesively curated. What inspired its design? How do you marry your respective creative visions?
UC: I'm very hands-on. I like to get involved in the details. Perhaps it's my Italian blood, but I prefer to take painstaking measures to ensure that every detail falls into place because my work reflects me, my commitment to good design. Since our first collaboration on the Bristol Tower more than 20 years ago, Luis and I have built a mutually rewarding relationship on a foundation of respect and admiration for each other's work. Like myself, he is hands-on and detail-oriented, which not only makes it easier during the design process, but also allows us to truly hammer out the shared vision as we progress.
LR: Again, the triangular nature of the site gave us a tremendous opportunity to create a building that is unique, with a very narrow geometric proportion on its south end. We took advantage of this geometric shape and further enhanced the verticality of the south end of the building by breaking the mass in to two curvilinear elements.