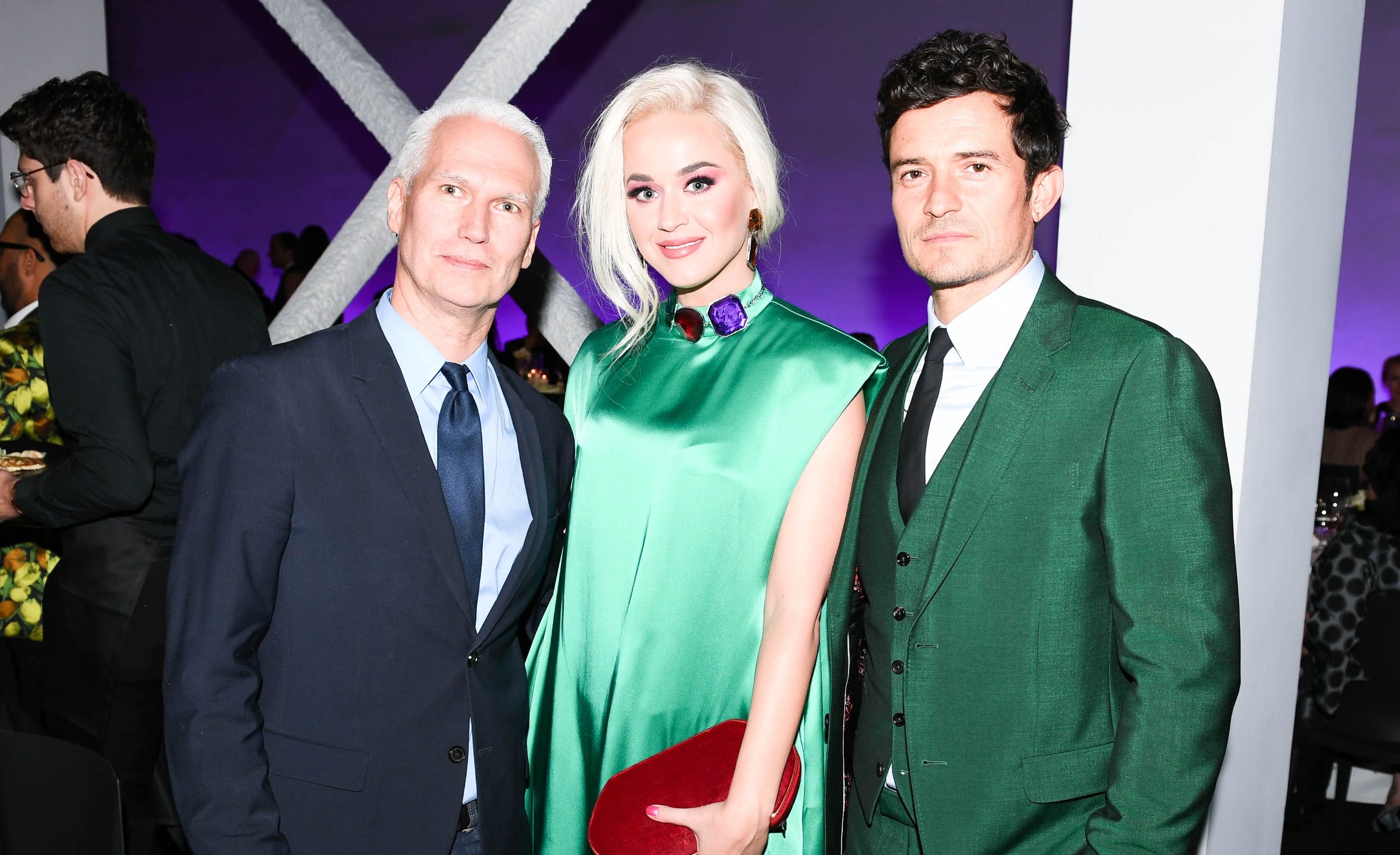 On Saturday, May 18, over 700 artists, philanthropists, institutional leaders and art administrators—and a host of others from the film, art, and fashion industries—gathered at the Geffen Contemporary at the Museum of Contemporary Art for the first annual MOCA Benefit to celebrate the 40th Anniversary of the museum.
The night marked many "firsts," including new museum director Klaus Biesenbach's first year, unprecedented fundraising totaling $3 million dollars, and the first time MOCA has hosted an event in which nearly half of the event guests consisted of artists—a treat made possible by the generous underwriting by new MOCA Trustee, Marina Kellen French.
After a sunset cocktail reception, guests previewed the special exhibition The Foundation of the Museum: MOCA's Collection, curated by MOCA Senior Curator and Administrative Department Head Bennett Simpson. The show includes an assortment of work from the museum's permanent collection, including John Baldessari, Mike Kelley, Liz Larner, Henry Taylor, and Kara Walker.
Following the exhibition preview, MOCA staff and trustees joined Puerto Rico based-artist duo Jennifer Allora and Guillermo Calzadilla in a poignant reiteration of their piece Temperament and the Wolf, originally performed in 2014 but remixed for the MOCA Benefit.
After the performance, guests made their way into the Warehouse inside The Geffen Contemporary at MOCA for dinner. In a shift from industry-standard round tables, the MOCA Benefit seated guests in one long rectangular communal table that wrapped and weaved throughout the space. Guest table placements, labeled with art genres like minimalist art and conceptual art, sparked a wide range of conversations, and the intentional placement of artists throughout the table further added to the artist-centric design of the evening.
In between dinner courses by Wolfgang Puck, guests listened to a series of introductions and speeches—most notably, the announcement by MOCA Board President Carolyn Clark Powers of her $10 million dollar gift, which will allow the museum to offer free admission to visitors.
Musical performances by Rufus Wainwright, Patti Smith, and Lenny Kaye punctuated the celebratory evening, bringing guests out of their chairs.
In addition to the performers, attendees included Doug Aitken, Lita Albuquerque, Keegan Allen, Billy Al Bengston, Orlando Bloom, Diedrick Brackens, Mark Bradford, Charlie Carver, Roger Corman, Karon Davis, Lisa Edelstein, Olafur Eliasson, Andrea Fraser, Gajin Fujita, Genevieve Gaignard, Charles Gaines, Frank Gehry, Alexandra Grant, Alex Israel, Kahlil Joseph, Glenn Kaino, Arthur Jafa, Jónsi, Miranda July, Courtney Love, Ricky Martin, Rodney McMillian, Kori Newkirk, Katy Perry, Natalie Portman, Antoni Porowski, Paige Powell, Keanu Reeves, Mark Ronson, Sterling Ruby, Ed Ruscha, Betye Saar, Kenny Scharf, Gary Simmons, Shinique Smith, Sharon Stone, Sam Taylor-Johnson and Aaron Taylor-Johnson, Marisa Tomei, Gus Van Sant, Christoph Waltz, Mary Weatherford, Jordan Wolfson, Jonas Wood, Kulapat Yantrasast.
Numerous institutional leaders and key arts administrators and figures in attendance included Biesenbach, Kerry Brougher, Connie Butler, Ann Goldstein, Joanne Heyler, Naima J. Keith, Bettina Korek, Richard Koshalek, Elsa Longhauser, Olivia Marciano, Hamza Walker, and Jörn Weisbrodt, and gallerists Tanya Bonakdar, Jeffrey Deitch, Honor Fraser, Larry Gagosian, Francois Ghebaly, Peter Goulds, Maggie Kayne, Esther Kim Varet, Shulamit Nazarian, Shaun Caley Regen, Marc Selwyn.