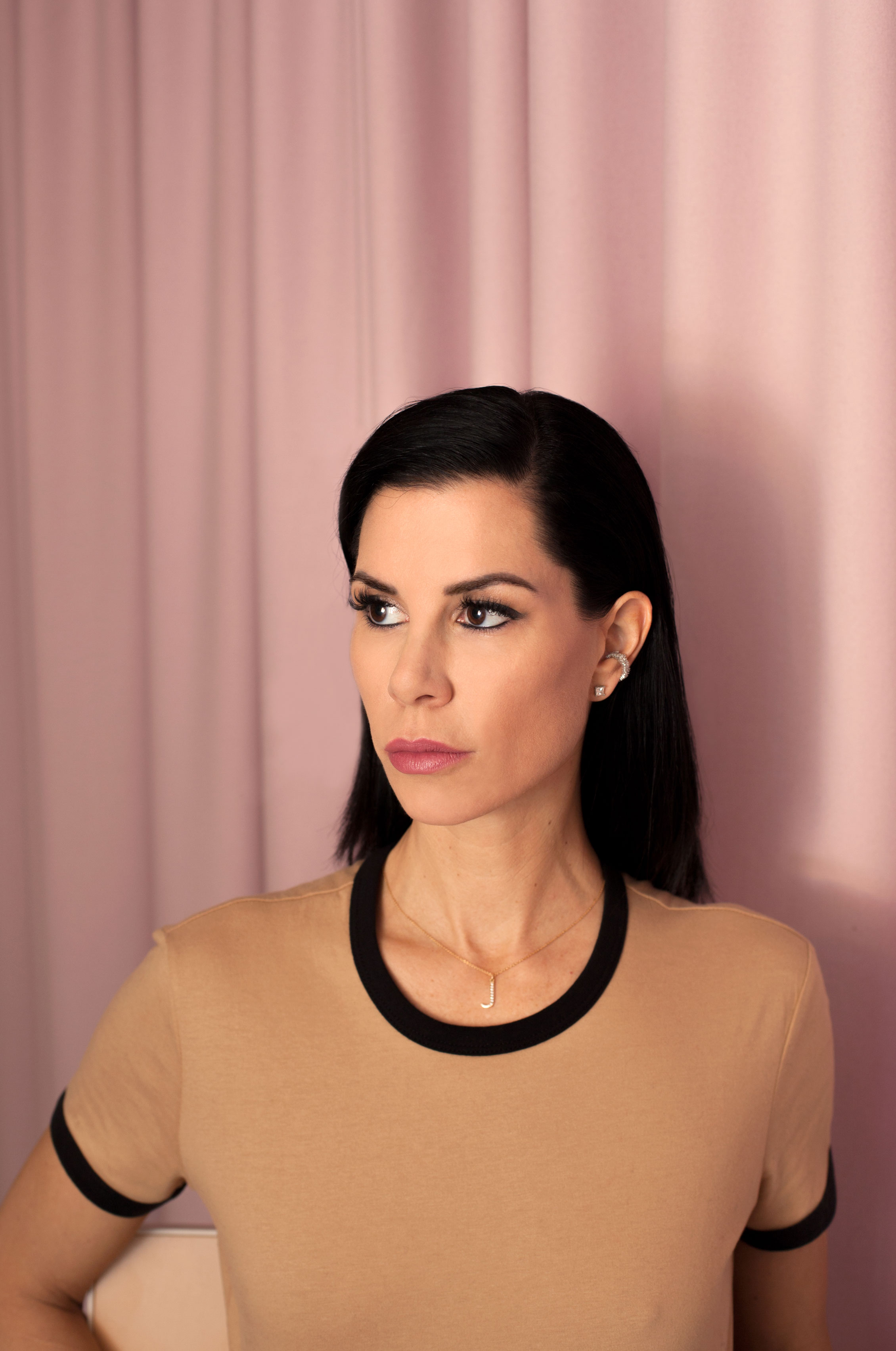 When you're a wealthy collector and Larry Gagosian tries to sell you a work he knows you admire, you just buy it, right? That might be how the interaction would usually go, but not so with Julia Stoschek, one of the foremost collectors of time-based art, namely film, video, and the like. She first saw the work that got her interested in the field—Douglas Gordon's elephant-themed, three-channel Play Dead; Real Time—at Gagosian some 15 years ago, and it launched her on a journey that has formed the 850- work Julia Stoschek Collection (JSC), now with branches in Düsseldorf and Berlin. But much later, when the famed dealer tried to sell her a version of Gordon's piece, she declined. "It was the price," she laughs.
Likely, she could have afforded it, descended as she is from the billionaire family behind a famous German car parts empire. But Stoschek, 44, doesn't always do the expected thing or make the expected choice. "I really try to acquire masterpieces," she says of her approach. "Sometimes it's not possible to get the masterpieces and then I'll wait. For example, Matthew Barney and Jeff Wall are very important artists but they're not part of the collection. It's important, really, to have the right piece and not collect names—that's not what I'm not doing."
The list of artists in the JSC is long indeed—around two-thirds are American, including Doug Aitken, Joan Jonas and Mike Kelley, and there's a heavy European representation, particularly from Germany. In the latter category are Mika Rottenberg, Rosemarie Trockel and Andreas Gursky (who happens to be her ex-boyfriend).
"It was a very important and intense time, and inspired me very much," she says of her time with Gursky. As for having his work in the collection,"For sure!" she says. "He was incredibly generous." No matter the artist, Stoschek goes in-depth. "I follow an artist over a long period of time, because I think it's important to have a deep involvement," she explains, noting that there are only 255 artists represented among the 850 works.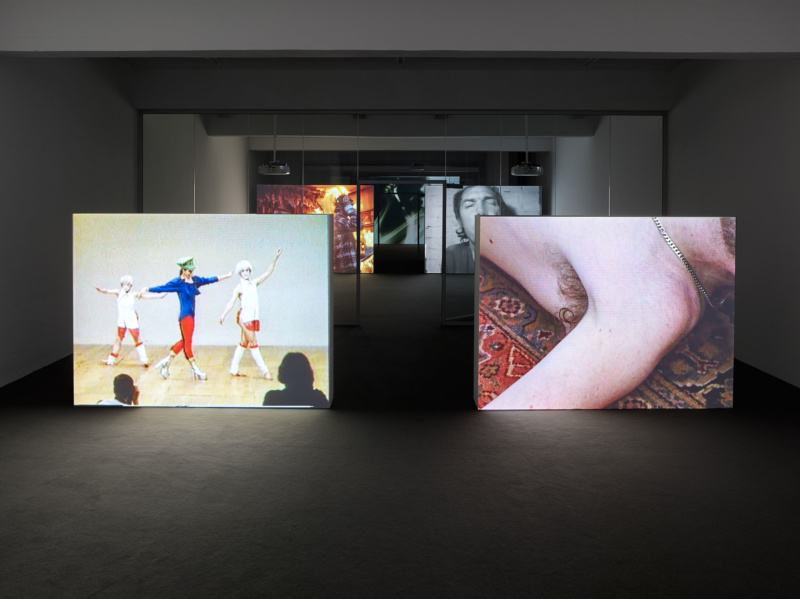 Stoschek has come a long way from her days as a business student (in Bavaria, where her family and the business are based) who, in her words, "crashed into the art world" in the early aughts. This year marks a major pivot for the collector. For a decade, Stoschek lived above her trove in a spectacularly renovated industrial building in Düsseldorf (which is still open to the public), but now she has moved to Berlin and separated—somewhat at least—her personal life and her collecting. She created a branch open to the public in a brutalist style 1968 building in Berlin's Mitte district, but lives across town with her young son. And she hired a full-time curator for the first time, Lisa Long, who helps program both spaces. "It was fantastic, but also very intense," she says of the Düsseldorf years. "I think now I need a little bit more privacy."
Having Long on board means that for the first time, starting in March, the exhibition spaces will show artists who aren't officially in the collection (yet). In Düsseldorf, a Rindon Johnson show opens March 29, followed later in the year by A.K. Burns and Sophia Al Maria; in Berlin, the program is launched by Renate Lorenz and Pauline Boudry on April 25, with Jon Wang and Meriem Bennani to come after. The title is "horizontal vertigo," inspired by the writing of Trinh T Minh-ha and emphasizing what Long calls "a multiplicity of narratives and identities, moments of blur, uncertainty and absence."
Long, who is American and based in Germany, was particularly drawn to Stoschek's famed conservation program, which can make or break a collection like Stoschek's. "Time-based art is so ephemeral and so difficult to keep and store," says Long, who adds that the way the collection is cared for is "impressive—server structure, backup, communication with galleries and artists. They are even thinking about what happens when certain technologies are no longer available."
Stoschek has shown a lot of foresight in this area. "We have two people taking care to clean files once a year to keep them alive and hopefully give them to the next generation," she says.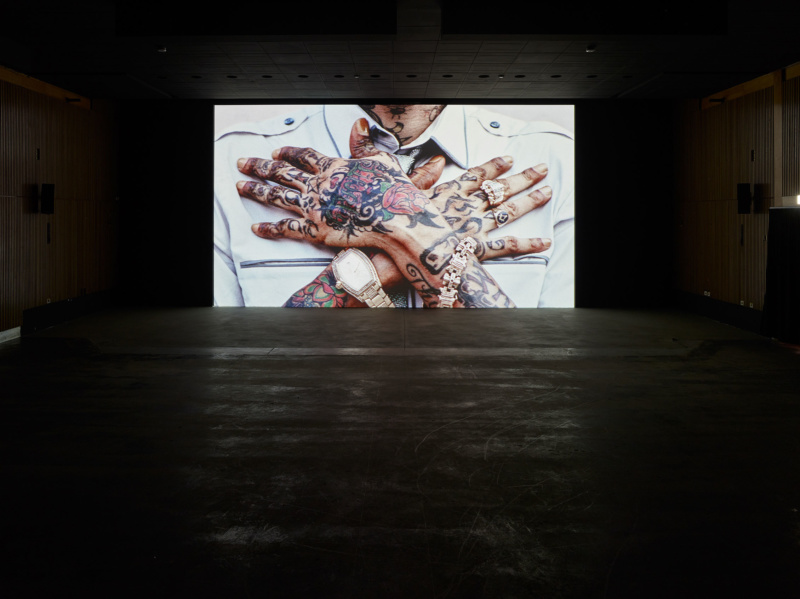 As she looks to the next chapter of collecting, it's clear to her that buying finished artworks is only so helpful. "Increasingly, I want to support artists with production costs," she explains. "These days, it's so hard for emerging artists to get their works made."
Most immediately, part of the JSC will be seen in São Paulo in March. Can an American venue be far behind? Probably not. Stoschek says she's interested in partnering with an existing institution at some point to show the artworks, but she won't be opening her own space.
And a certain West Coast city will be getting a lot of her attention, given that Stoschek has accepted Klaus Biesenbach's offer to join the board of the Museum of Contemporary Art Los Angeles (she was also on his board at MoMA PS1). "I'm the first German to be on the MOCA board," she says. "I'm looking so forward. I will spend January in LA because I haven't traveled so much there recently, and I want to see the new institutions and gallery spaces."
Known for her fearless and forthright approach, Stoschek adds that for her, the timing is right to take on new challenges: "After 10 years going to New York, I really decided that now I have to conquer LA."