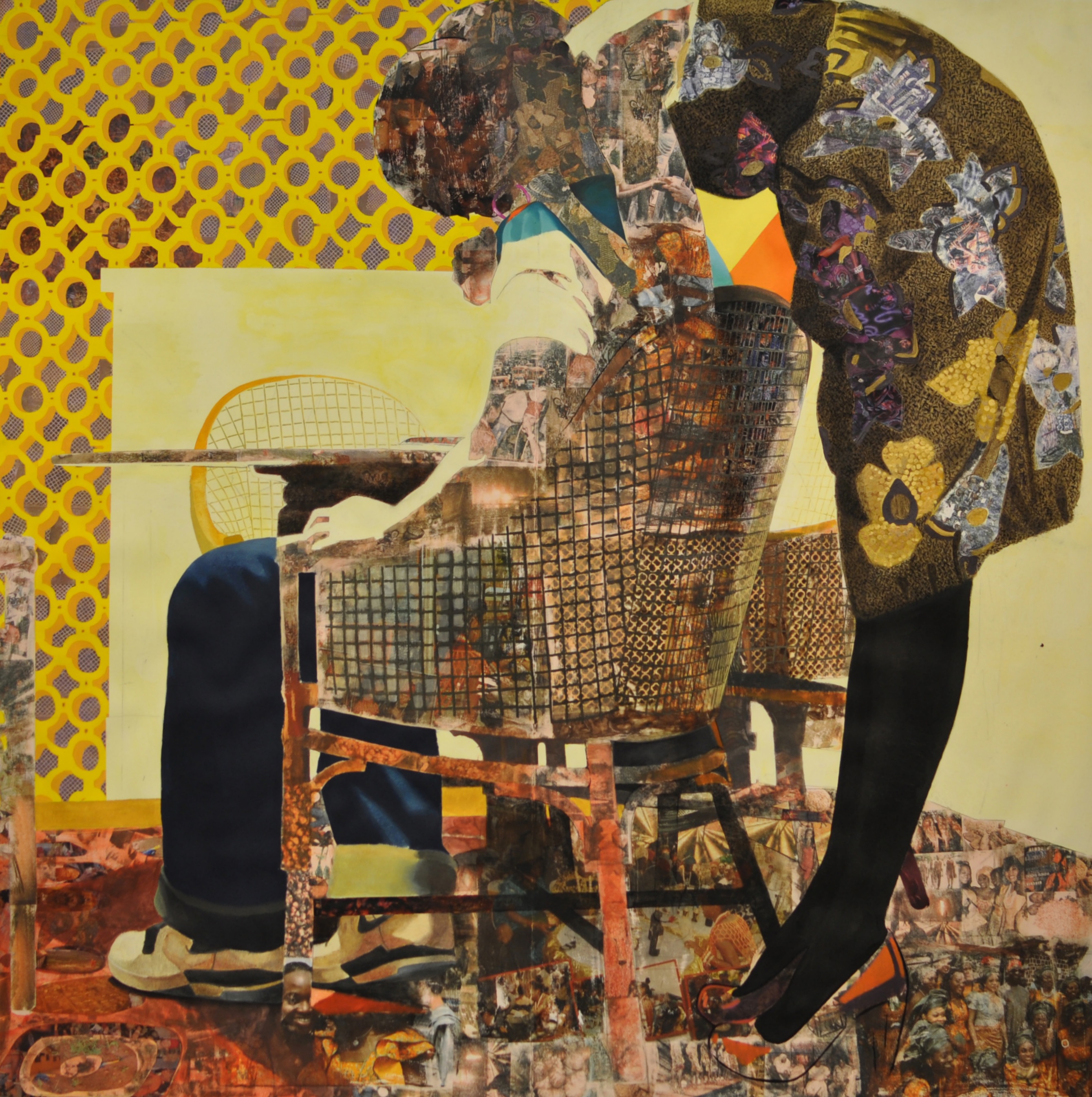 "God Made My Face: A Collective Portrait of James Baldwin" at David Zwirner Curated by Hilton Als with contributions from artists such as Njideka Akunyili Crosby, Beauford Delaney and Glenn Ligon this exhibition is not to be missed. Als writes in the press release "As a galvanizing humanitarian force, Baldwin is now being claimed as a kind of oracle. But by claiming him as such, much gets erased about the great artist in the process, specifically his sexuality and aestheticism, both of which informed his politics." The curator Als sets out to paint a larger picture of Baldwin. In the first part of the show we see literal portraits alongside letters and books. In the second, expressions of the author including a piece by Kara Walker that imagines what Baldwin would have realized as a filmmaker.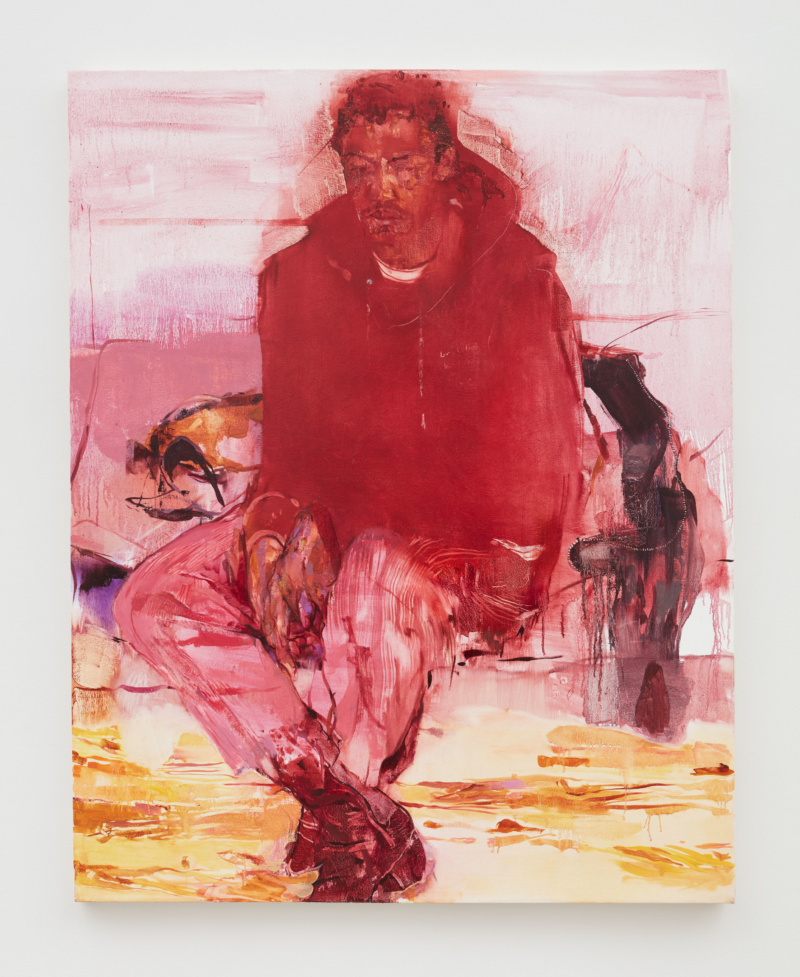 Jennifer Packer's "Quality of Life" at Sikkema Jenkins & Co Jennifer Packers's paintings are breathtaking and personal. The kind of painting that makes you love painting. The artist often renders her friends and family with expressionistic style that is perfectly woven into the relaxed closeness obtained by her perspective. Packer paints flowers with the same love she gives her human subjects often addressing grief and healing through their arrangement. This show is a triumph, see it before it comes down on January 19th.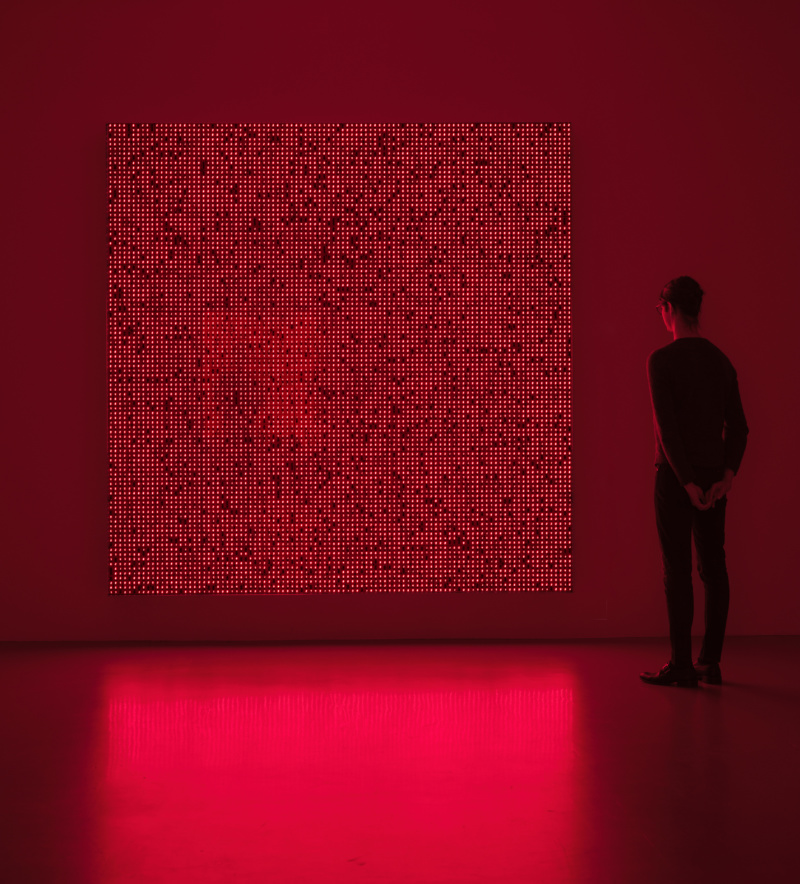 Tatsuo Miyajima's "Innumerable Life / Buddha" at Lisson Gallery As we move into 2019 many of us think about the possibility of change, the perspective that can come from a new year. Tatsuo Miyajima's first solo show in NYC might aid you in this attempt. The artist is known for his immersive and technologically informed sculptures and installations, drawing on the Buddhist philosophy that explores regeneration, death and renewal. The gallery will shows five new works made up of LEDs counting from nine to one and the numbers are in place to represent the human cycle of life.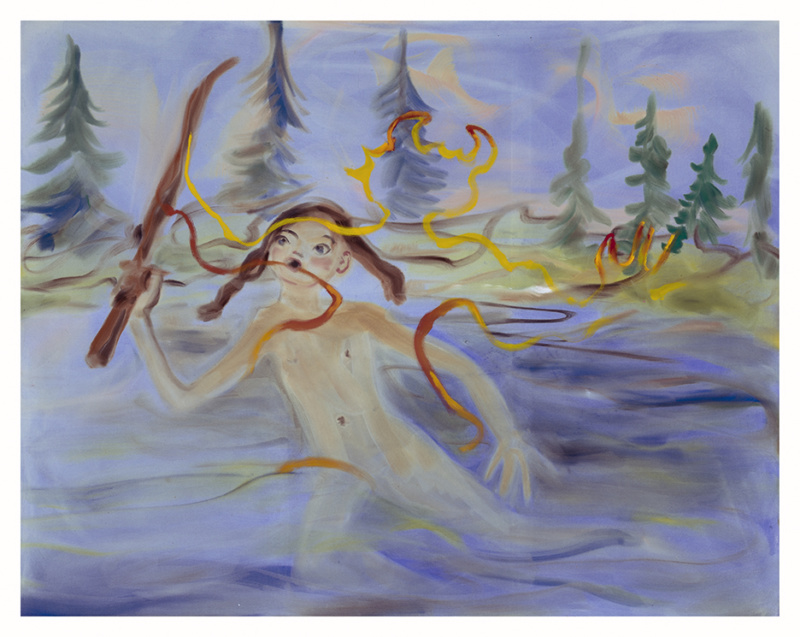 Sophie von Hellermann's "Ileden" at Greene Naftali UK-based Sophie von Hellermann is a storyteller who weaves together narratives using signature sweeping gestures on unprimed canvas. In this iteration, her fifth show at Greene Naftali, Hellerman tells the story of the place in which she made these paintings, Ileden. The artist walks us through her experience, employing factual history layered with allegory. I love being transplanted into a place I couldn't have thought up, surrounded by energetic and often poetic pieces, a visit to this exhibition is a nod to imagination.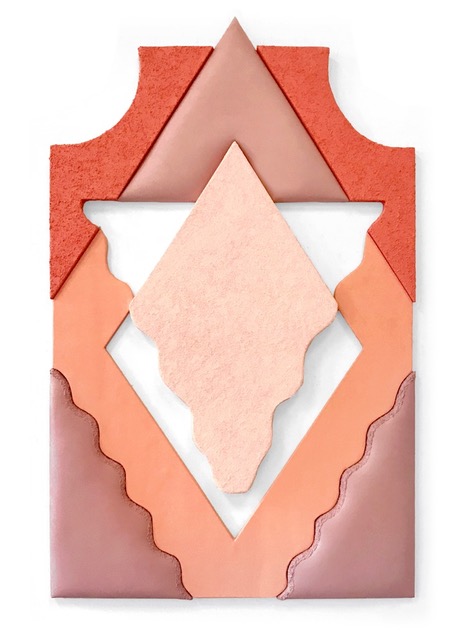 Leah Guadagnoli's "Soft Violence" at Asya Geisberg Gallery I have been a fan of Brooklyn-based Leah Guadagnoli since I saw her colorful-geometric sculptures at 247365 Gallery in 2016. There is a gaudiness about them I've always loved. Plush and playful combined with a smart design aesthetic, Leah expertly executes shaped canvases with materials such as pumice stone and insulation board. I'm so excited that this new body of work is even further refined with crisp edges and saturated hues (while still retaining its "Saved by the Bell" vibe).