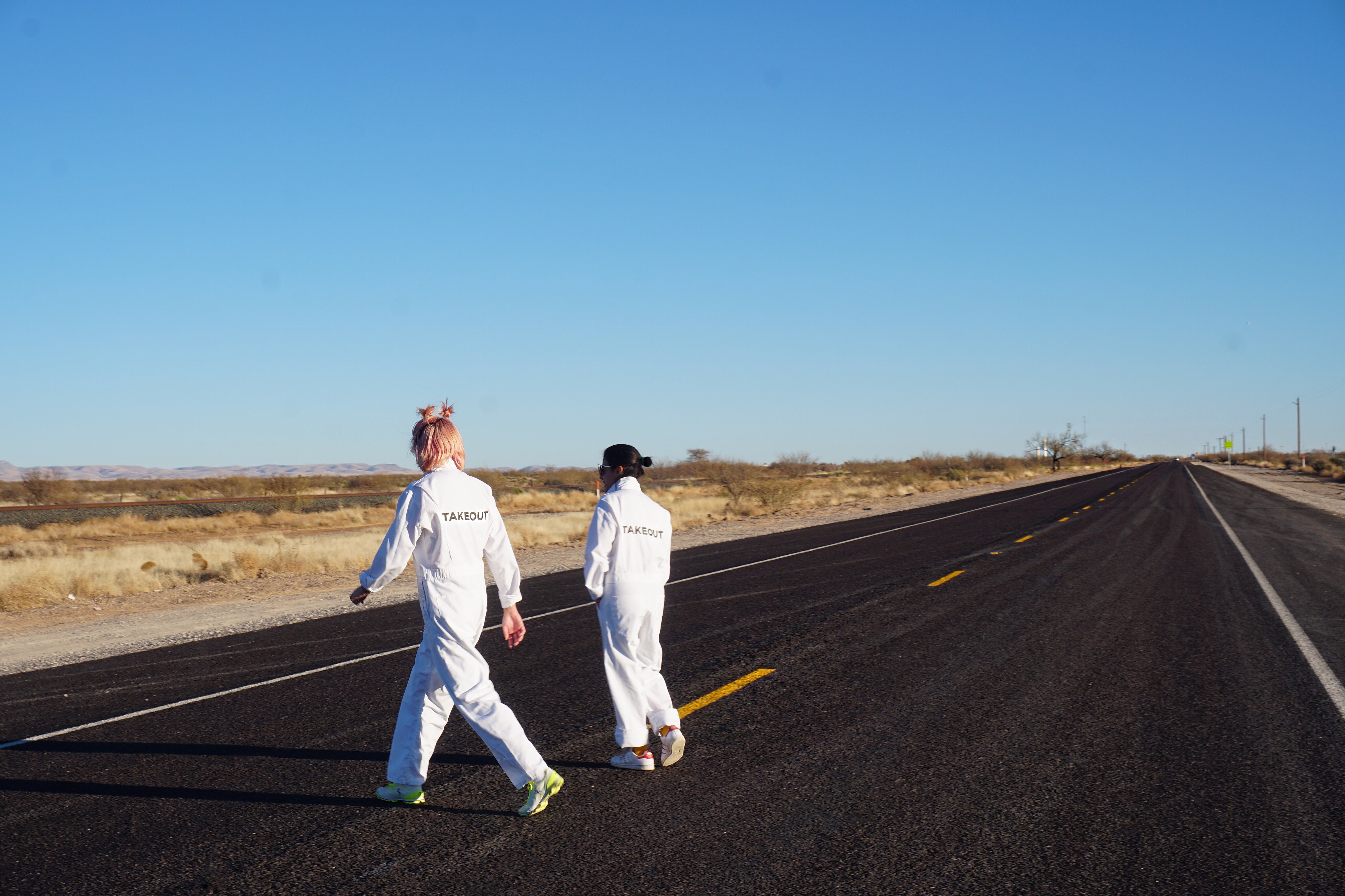 "Experience Delivery Service" TAKEOUT does just that. The artist duo behind the project, Elisa Sain and Cris Cordero, deliver curated bespoke happenings to the creative world through space design, branding and digital content. From an interactive slime installation to a coronation full of DIY crowns of the utmost imagination, TAKEOUT focuses on activating spaces and minds in entirely unexpected ways. We caught up with the creators to talk about their most recent project, The Coronation, and to learn what other refreshing experiences TAKEOUT has in store.
What is The Coronation about? Elisa Sain: TAKEOUT invited 90 of the most creative heads in Miami to a modern-day coronation. A few days before the event, our guests received a box with elements to create their own crown in order to wear it to the event and crown themselves the Kings or Queens of how far they had come in their career.
What was the inspiration for it and what did you set out to achieve? Cris Cordero: Creatives experience a lot of self-doubt. But there are also days when one feels on top of the world. The Coronation was an experience that combined those opposite feelings into a celebration of pride in one's own talents.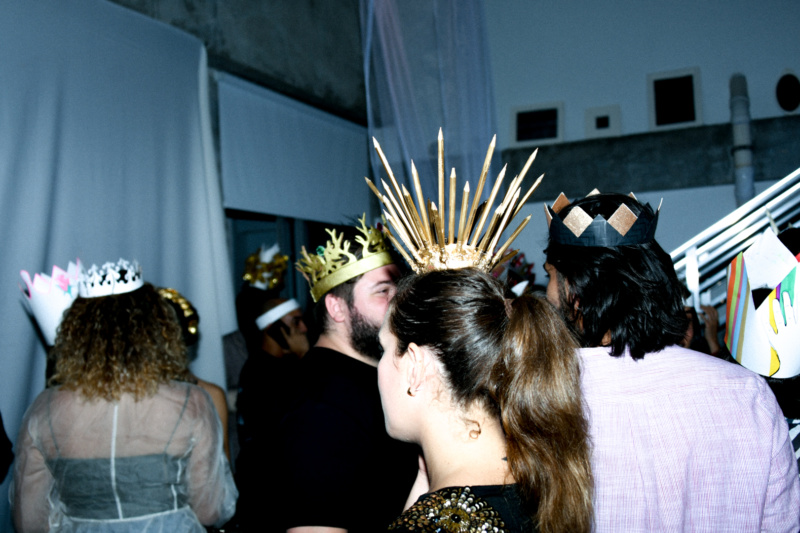 What are some of the highlights from the evening? ES: All the different crowns! We were afraid that giving people an additional task to attend The Coronation would somehow lessen engagement, but it was the opposite. After receiving their box, some guests spend days creating their crowns, making the experience incredibly diverse and visually stunning. Then there were the five performances of the night: from shadow boxing and live opera to poetry and short films, each performance was a highlight for guests and ourselves alike.
How did you arrive to this notion of interactivity and physically engaging an audience? CC: The average time people spend with art pieces is below two minutes. Even if you fly out to Paris to see the Mona Lisa, most of us go, take a picture, and thats it. And more often than not, the picture or post is truly all there is to these so-called "art experiences."
TAKEOUT was created to engage people beyond such transactional, short-term events, because we believe that if you stop treating your guests like walking Instagrams people will not only appreciate it, but interact physically and and mentally with your art. It's a question of mutual respect.
Do you see a shift towards this in the contemporary art world? ES + CC: We hope so.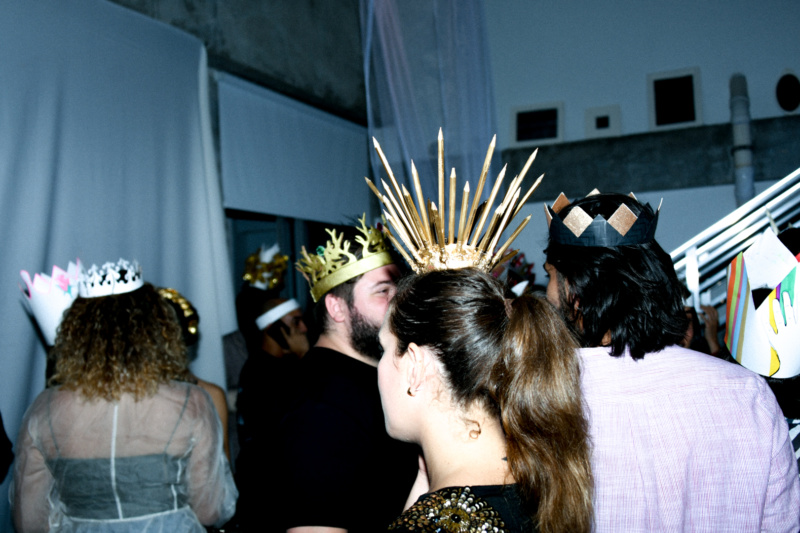 Is TAKEOUT something that exists completely outside the gallery realm? CC: No. Some of the experiences we have delivered in the past have strong performance and installation art elements that can work well for galleries and museums.
What are your backgrounds and how did you come to work together? ES: A few years ago I created my own sneaker brand VASE. Its visual merchandising opened the doors to installation art for me and made me realize that my fascination was not with merchandise, but with creating a visual language that goes beyond selling. When I met Cris I knew I had found the ideal partner, the question was just for what?
CC: I have a background in advertising and marketing and had just finished curating a series of art events in the Middle East when I moved to Miami. I opened the Balagan Art Space in Wynwood and was almost immediately introduced to Elisa. I thought she was the most exciting creative force I had ever met and I haven't changed my opinion ever since.
ES: We soon realized that Cris creating events for others and me creating art for events were two ends of the same stick. So the idea to combine forces and establish one brand that would create and deliver full experiences felt natural.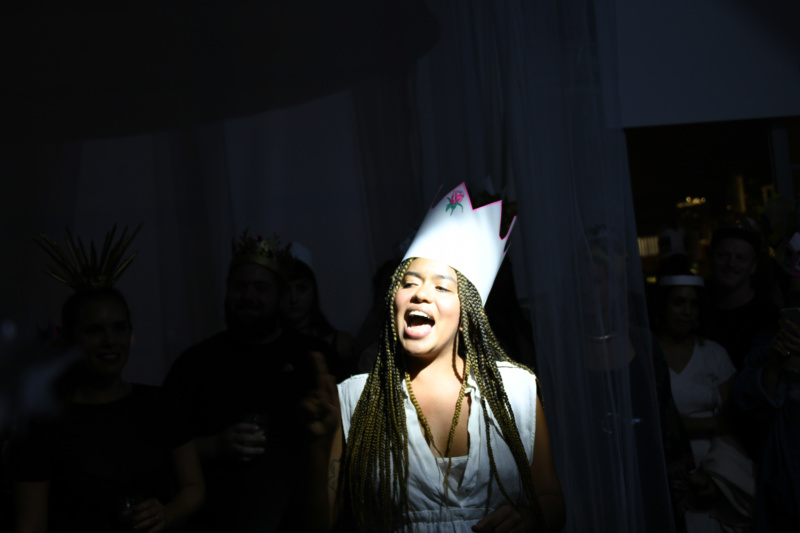 What do you have planned for Art Basel? CC: We were hired to deliver an exclusive experience for a Venture Capital firm from Australia. They are coming to Art Basel to explore Miami in all its glory and our job is to create the perfect introduction to the city. We are also collaborating with a few art and music collectives for a series of local events addressing mental health. The series of events will be called "Decompress" and highlight art's relationship with self-care and community.
How do you address mental health in your work? ES: I have a degree in psychology that tends to influence our work. Even the smallest of ideas has to pass the question "How will this experience add to people's lives?" If the answer is not to disturb the comfortable and comfort the disturbed and then its probably not an experience worth having.