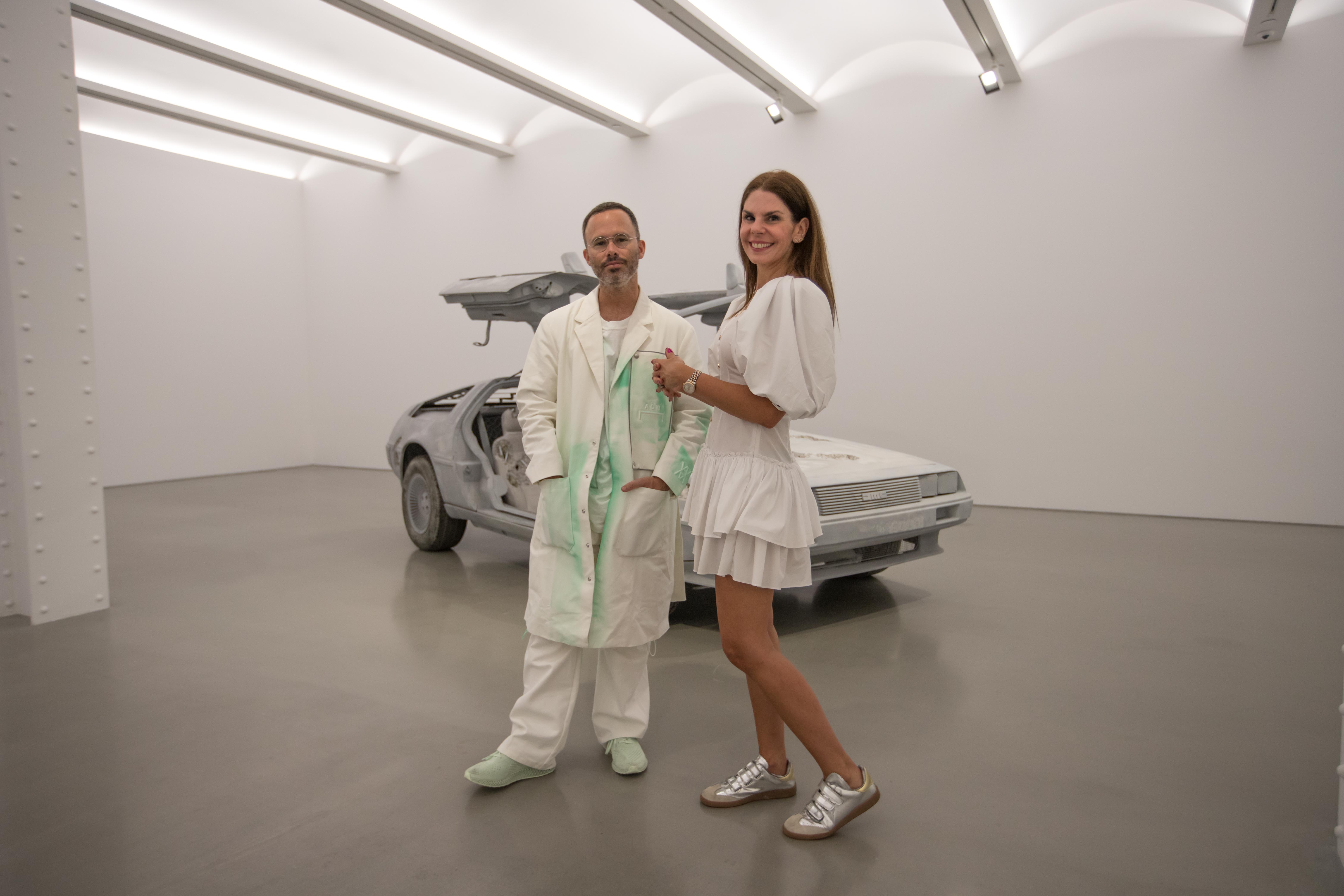 Time travel. What a fascinating concept. Being able to experience the past or the future in real time, pushing buttons inside of a capsule or teletransporting device. That's exactly what I thought when I saw Daniel Arsham's work for the first time in 2010 at Perrotin in Miami, a space that no longer exists in the city. Now in his 15th show with the same gallery, this time in its New York space, Arsham has indeed brought me to the past while vividly reviving two favorite movies of my childhood: Back to The Future (1985) and Ferris Bueller's Day Off (1986).
The exhibition, which is on the third and ground floors of the gallery, revisits and expands on the concepts that Arsham constantly explores in his practice: the past, the future, the ephemerality of material things, a dystopian state, and the transposition of common objects whose original materials have been altered to look eroded or as if decaying. It is on the ground floor of the gallery where the reactions of the audience are felt the most. The vast space has been turned into a garage where both the celebrated 1981 DeLorean built by "Doc" Emmet Brown and the infamous 1961 Ferrari 250GT California that Ferris drove all over Chicago were meticulously recreated by Arsham. Using materials such as fiber glass, steel, crystal, volcanic ash, pyrite, and quartz, both sculptures are true to size and look as if they were eroded by the passage of decades, perhaps centuries, and had been discovered by archaeologists after years of excavations. In between both cars there is a giant pile with hundreds of objects created with similar materials, each one cast individually: cameras, phones, steering wheels, electric guitars, footballs, radios, pneumatics, and a myriad of gadgets and devices that serve as identifiers to give context to the human activities carried out in the past two decades. For anyone who grew up watching these movies or living with these objects, the memories they evoke and the pauses for reflection that they allow are the emotional rewards of a brilliant and painstakingly well-executed show.
Daniel Arsham's exhibition "3018" is now on view at Perrotin New York through October 21.