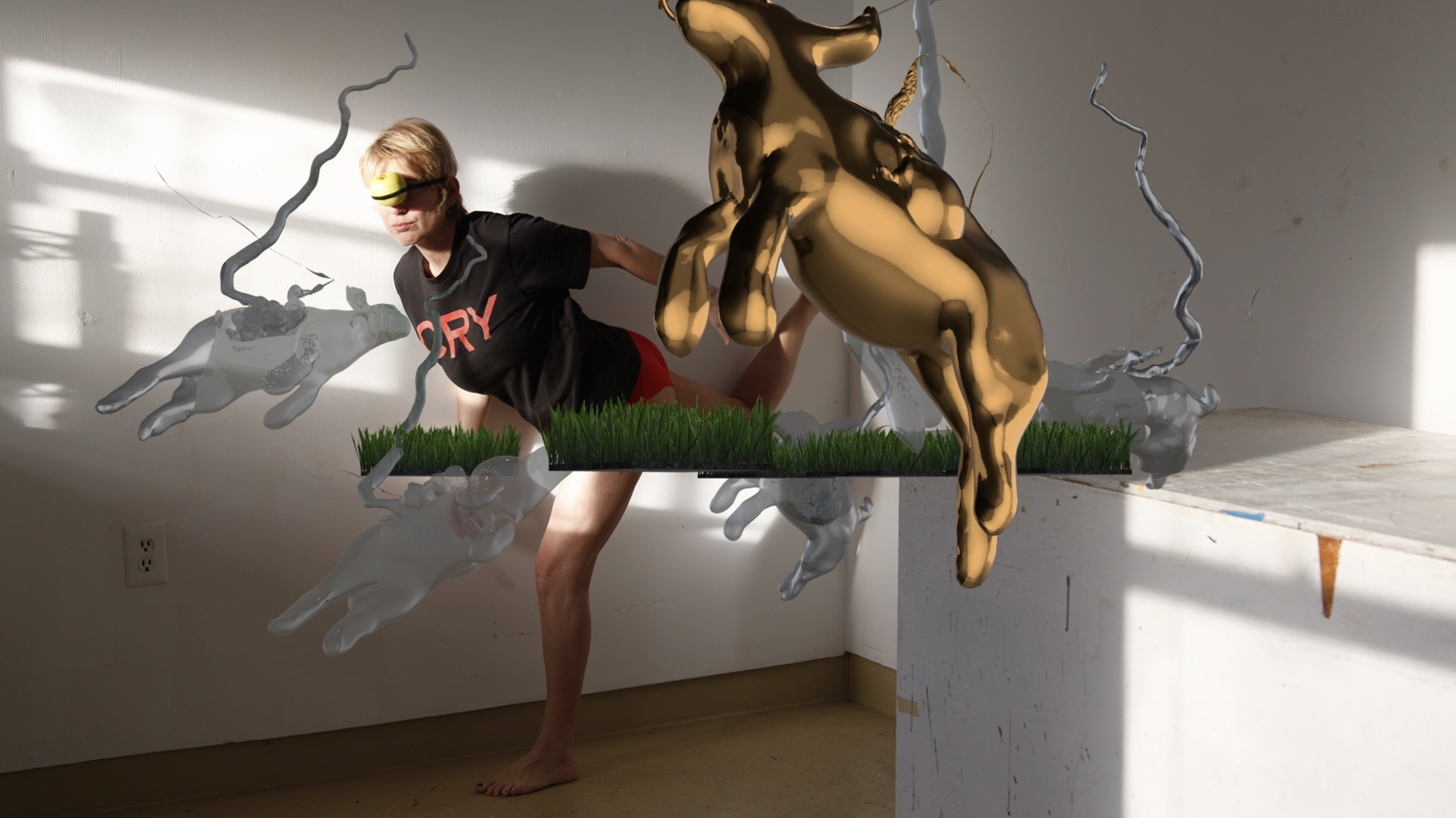 RAW Pop Up is taking over the Moore Building in Miami's Design District opening May 11. For 3 days, the historic building will be transformed by multi-sensory works by more than 80 artists, blending art, music and technology. Cultured sat down with four of the artists to talk about their creations for the pop up.
Eva Davidova
What do you have planned for this show? Global Mode. Narcissus and Drowning Animals, an interactive VR/mixed reality installation, which explores behavior and climate change transferring them into a perceived unreality, and enabling physical connections between the virtual and physical spaces. Uncertain, somehow absurd roles crisscross between the viewers, the virtual animals and a performer from the past, creating unexpected agency and awareness of mediation. Collaborating with me for Narcissus and Drowning Animals are the artist Matthew Gantt (sound and development) and Shreiya Chowdhary (robotics). I am thankful to Diego Mejia from VirtualTurbo for helping me bring the Moore Building into the work.
In what way does the ability to interact with the work change the experience of it? The ability to interact—or rather to act—is the premise of this installation, and being the first time I am presenting it to the public, I am very curious and open to surprises.
Do you expect social media to make an impact on the way it is viewed or engaged with? Probably. Experiences are permeated (and heavily mediated) by social media. For good and for bad, we are embracing in a way a prehistoric mechanism of surveillance, self-censorship and control by the public itself… My work looks at mediation and agency, so it will be interesting to see how other layers will be added.
What other projects at RAW are you particularly excited about? RAW feels inclusive. The curatorial statement drew me in with the sense of experiment and the insistence that there is much to do and explore beyond the visual and beyond the story. I am looking forward to experiencing and learning more about all the other projects, very curious about Diego Zaks' work, and very excited about Daniela Kostova's installation.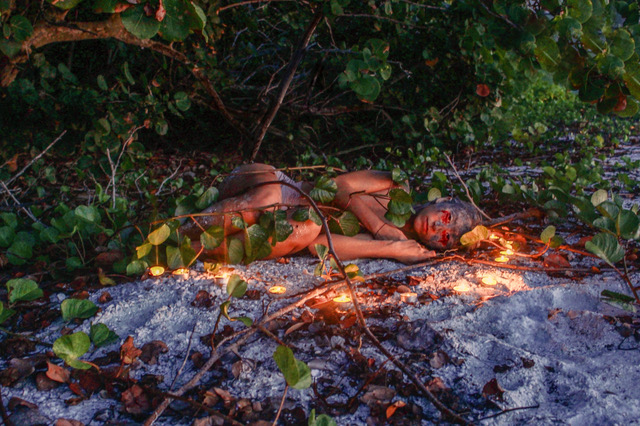 Espuma (Ashe Rodrigues and Sophia Aitken)
What do you have planned for this show? We will execute a performed installation that is comprised of two interfacing parts - an interactive performance piece, which will take place within a structural installation. In this way, our performance is an embodied extension of the created spatial environment.
The concept behind the work and its title, The Star, is derived from the tarot card of the original Rider-Waite deck, which holds the symbolism of healing through renewal as a rite of personal transformation. In the context of RAW, this theme of rite of passage becomes both physically translated into the space and activated by the viewer's entry because our installation also functions as the entrance into the Moore's atrium.
How do you combine art with your other practices? Our collaboration was born out of our intersecting spiritual practices and musings. The two practices have become enmeshed with each other and, by extension, in our relationship as well. It's a form of language we share.
In what way does the ability to interact with the work change the experience of it? We view The Star as a shared ritual, so the viewer's interaction and occupancy within the space is what activates it as such and charges its frequency.
Does the setting of the Moore Building play a role in your work? Absolutely. Our installation is completely site-specific to the Moore. Structurally, we were also especially inspired by Hadid's Elastika and the way it softens the architecture by merging with it. Its effect within the space is mesmerizing.
RAW will be the duo's first iteration for performing collaboratively under the alias Espuma.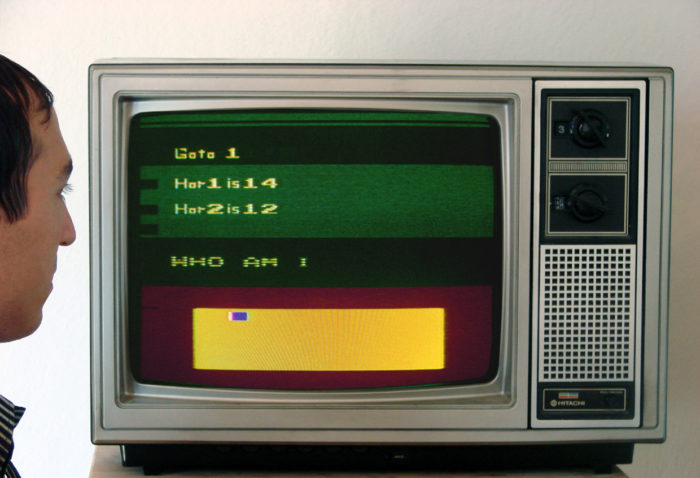 Yucef Merhi
What do you have planned for this show? I am going to present Too Good To Be News, an interactive Internet Art piece that transforms news into poems. The software employs different algorithms that search for real-time headlines, parse the data, combine it with verses that I previously wrote, and create millions of real-time poems. By de-contextualizing the news from their original sources (The New York Times and National Public Radio), and mixing them with poetic sentences, the headlines become literary artifacts. Hence, the reading process turns into a pleasing experience rather than a tedious activity.
How do you combine art with your other practices? Art is intrinsic to my existence. When I do any activity that involves creativity, like coding, cooking, arranging books, and so on, I approach the act of doing with a singular sensibility. In my practice I have explored and combined various fields: philosophy, semiotics, history, physics, mathematics, computer science, politics, literature, video games, religion and so on. Many artists that I admire have or have had an integrated perception about knowledge. How does that happen? Maybe it is the way we wire and un-wire our perception, thoughts, and beliefs. I don't have a formula. Ultimately, I produce and consume art to experience awareness. It is a complex system that involves reprogramming the known and grasping the unknown.
In what way does the ability to interact with the work change the experience of it? Interactivity gives you a feeling of empowerment—that you are in control of something. The fact that you can activate a work, manipulate it, change it or use it as a tool completely differs from the experience of contemplating. In this sense, the experience becomes more immersive and personal.
What other projects at RAW are you particularly excited about? There are so many that it's hard to choose! I am particularly curious about Alba Triana's interactive musical book. The context I am used to is comprised by museums, biennials, cultural institutions, galleries and art fairs; RAW operates in a different way, with a structured non-institutional logic. It opens other possibilities to experiment with the space and participants.
Alba Triana
What do you have planned for this show? In this show I am presenting a work called Sounding Score. It is an interactive virtual book that invites the public to play with the structure, the order, and number of parts, of a musical piece I composed. Spectators can navigate the different parts in the composition by turning the book's pages forward or backward. They can also activate or deactivate interactive buttons, below each page, in order to introduce or withdraw elements from the music, allowing for the construction of individual discourses within each section.
Evoking a score, the book displays a very simple, real-time visual design representing what is happening with the music as the interaction unfolds. This stimulates an intuitive understanding of the composition, supporting the visitor's interpretation of the piece.
How do you combine art with your other practices? Integrating different forms of art is at the core of my practice. I am a composer and sound artist. However, my work usually incorporates elements from other artistic, scientific, and philosophical disciplines. I produce pieces expressed in time and space, meant to be heard and seen, taking form in a variety of nonconventional formats; ranging from interactive installations, sound and light sculptures to vibrational objects.
In what way does the ability to interact with the work change the experience of it? The interaction with the piece is essential to its experience. The work doesn't exist without the interaction. Visitors not only put the music together but, most importantly, they are encouraged to engage their musicality, intuition, and creativity in order to do an interpretation of the piece. Considering that spectators have traditionally played a passive role, this work explores an exchange of functions: the spectator is the performer, the performer becomes co-author, the author does not generate the piece, the piece is generated by the instrument, etc.
What other projects at RAW are you particularly excited about? I wouldn't point out a single project, I am more interested in RAW as a whole. I've participated in art and technology salons and digital arts biennials overseas. There is nothing like this in Miami, at least at this scale. Even though Miami is very active in the field of visual arts, it lacks a platform for artists working with new technologies and digital arts. I believe RAW is an attempt to fill this void, with the potential to promote a circuit for artists working with tools and elements of today's life, like interactivity, virtual reality, AI, etc. When one works with these newer tools, new questions can arise because one has the possibility to solve them. RAW is providing an unusual platform that allows artists to experiment and to pose questions related to today's mentality and way of living. RAW is aiming to offer spectators a different type of experience, beyond the usual observer role. I find it very valuable.